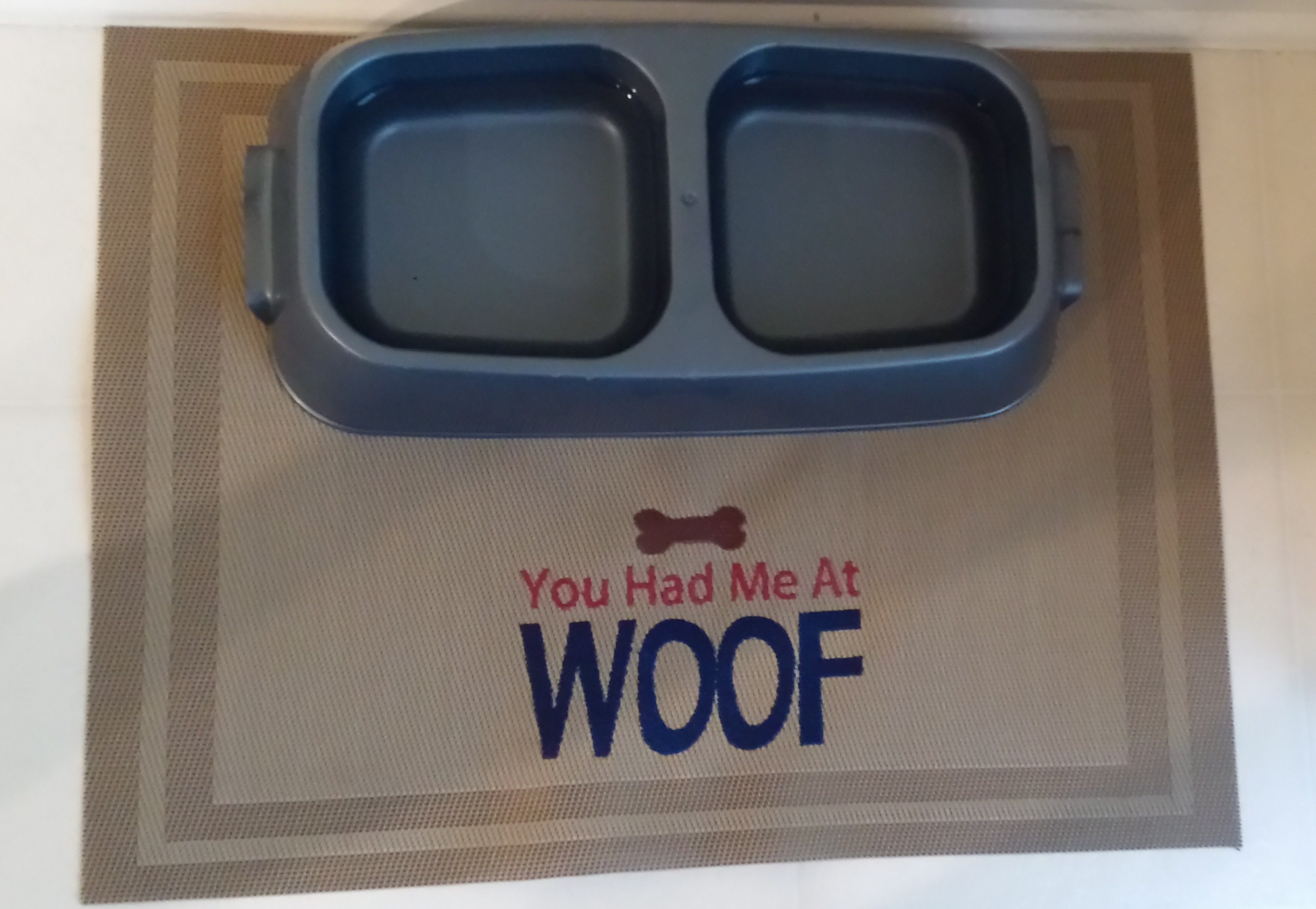 Keep your pets feeding area clean and tidy with these Vinyl and Cotton Placemats. (Thank you Vega for allowing me to photograph your water dish.)
Vinyl and Cotton Placemats in assorted Colors with assorted designs. Shown above: Talk to the Paw on Vinyl in Khaki, Brown, and Deep Red. $9.00 each.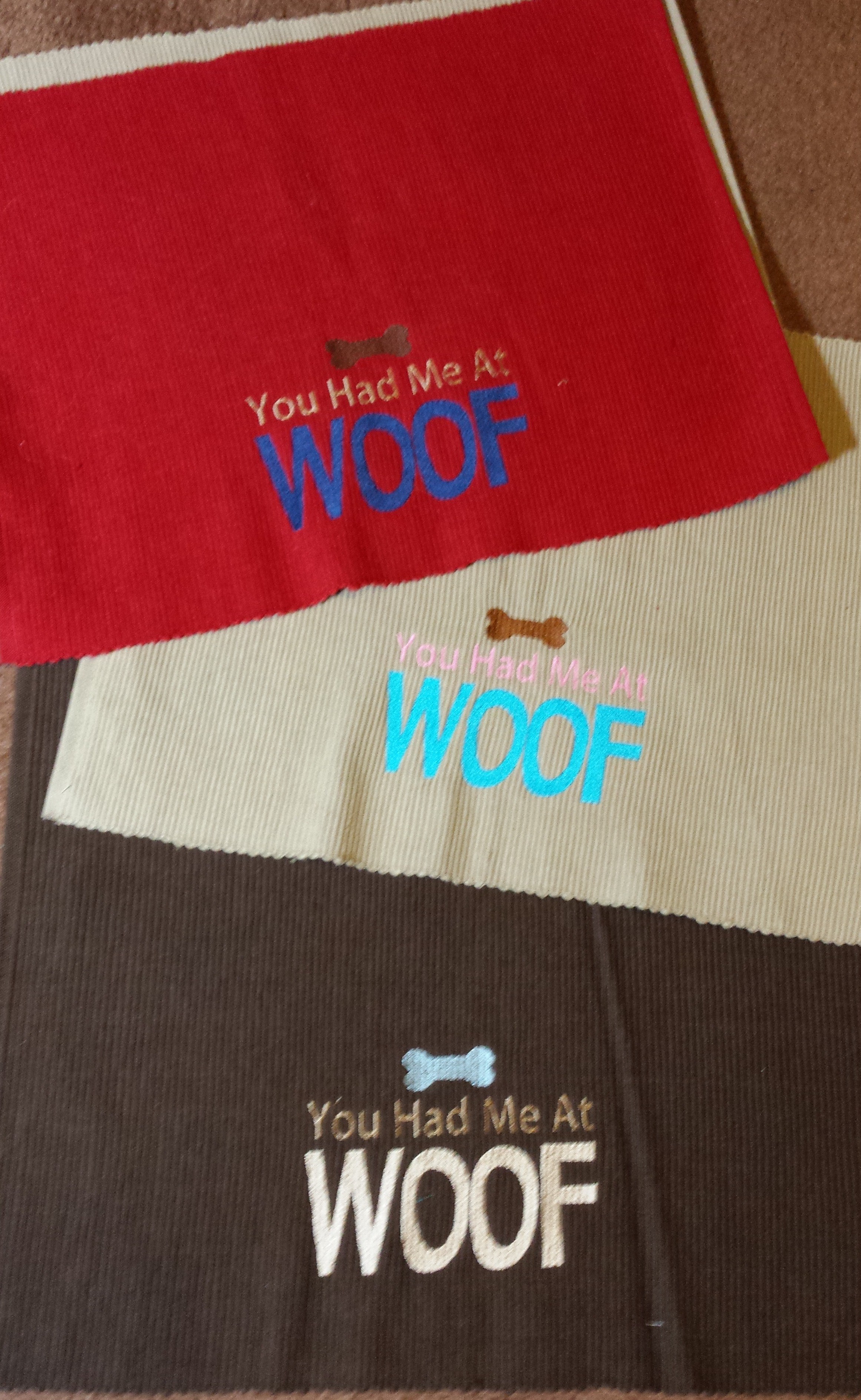 Cotton Placemats shown above in Khaki, Deep Red and Brown, with You had me at Woof design. $9.00 each.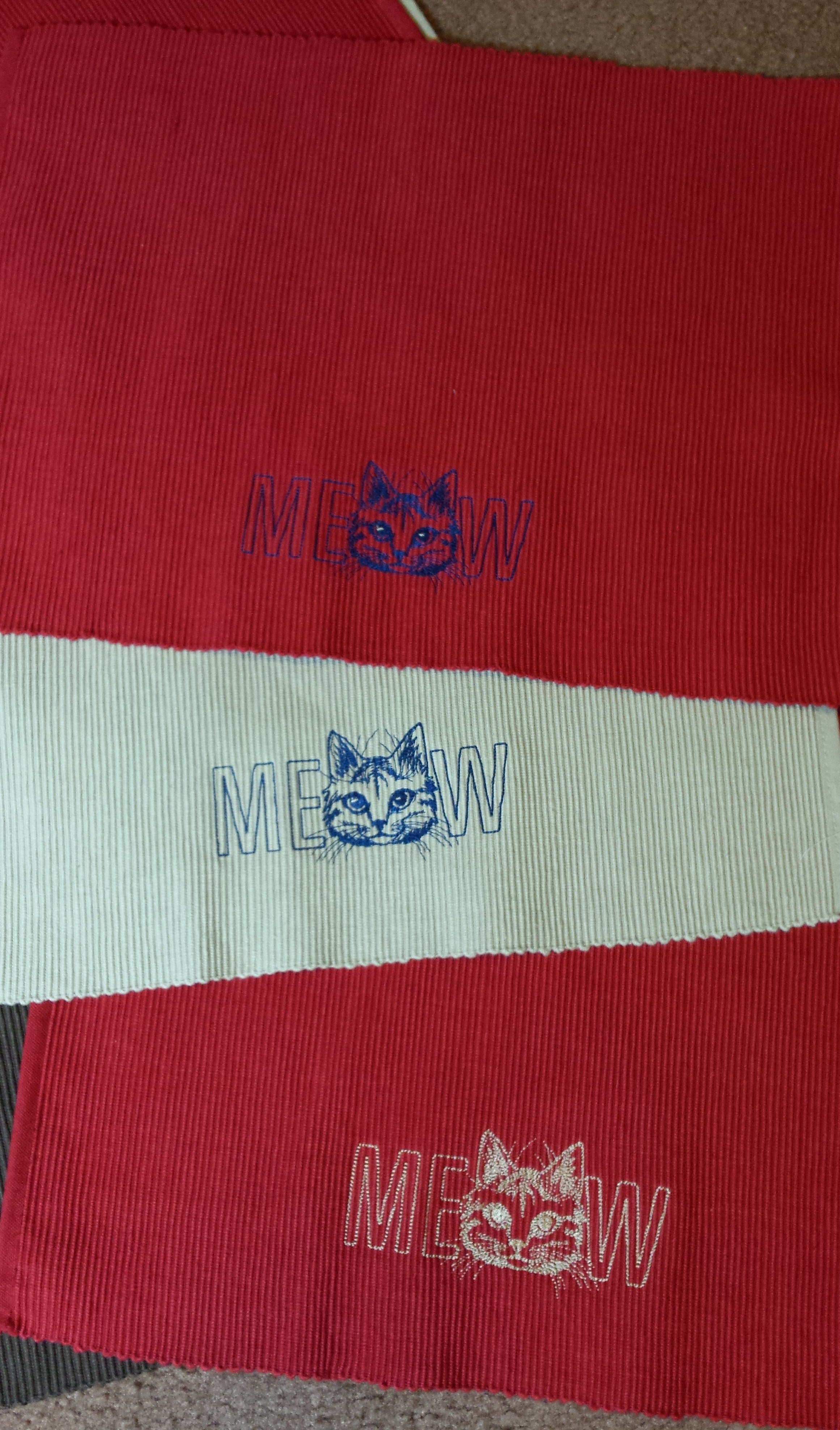 We didn't forget about the cats…..Meow shown on Cotton Placemats. Assorted colors available. $9.00 each.