During this time of the year, I find it hard to keep a balance between filling orders, and staying creative. While the ordered are what allows me to have the resources to obtain supplies and projects, it is a fine line.
I has honored to spend time in China recently on an educational trip, and learned from the students and people of the areas that we visited, that being creative feeds your soul.
Students in China spend time every day not only learning Chinese arts and crafts, but also learning to cook, sew, dance, and play music. This along with their daily studies of math, science, learning to speak English and study Chinese history keeps their educational system strong.
The children of China were just like the children if the United States, joyful, happy, inquisitive and eager to learn.  We have more in common than we are different.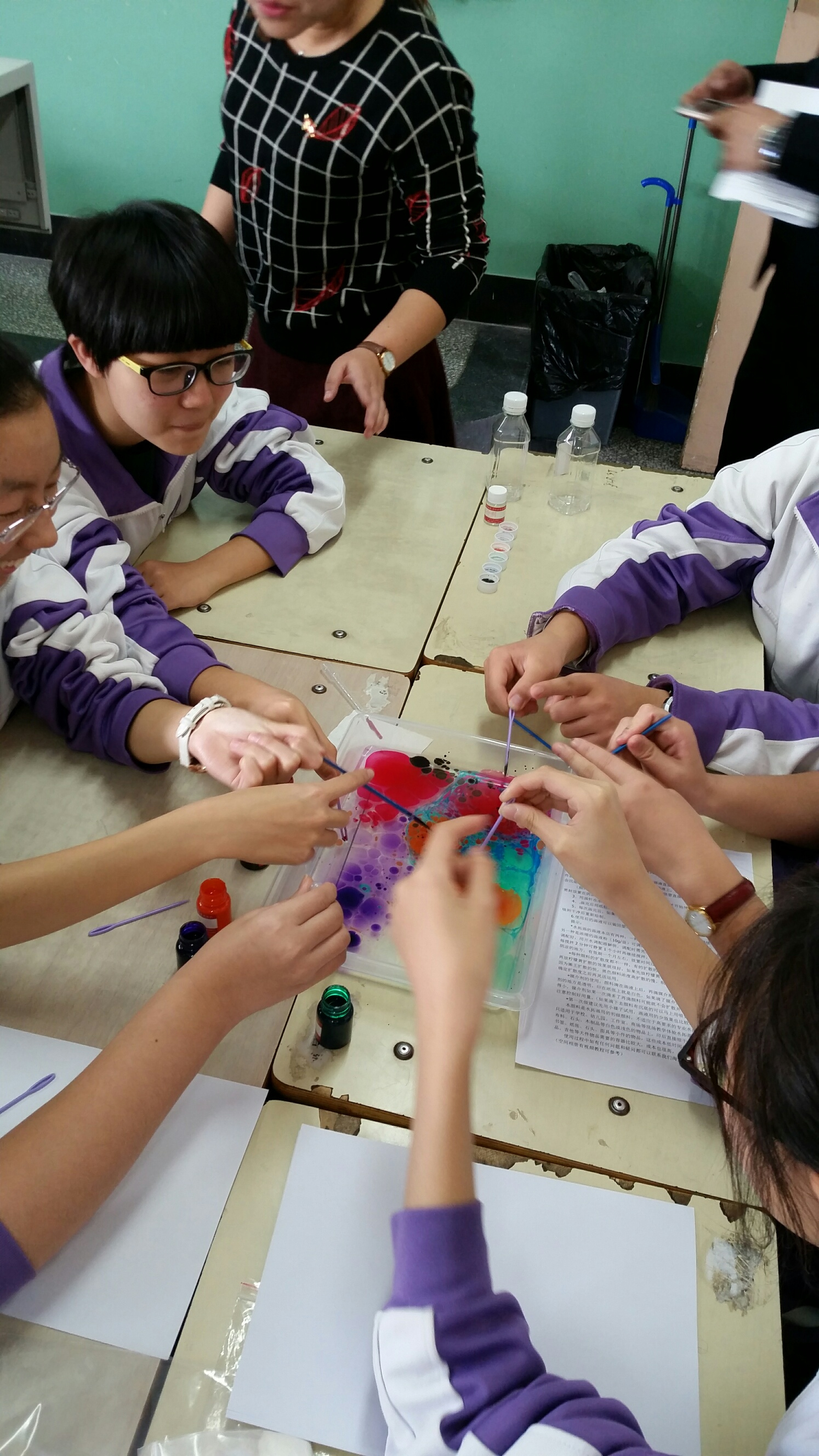 Collaberation is just as important for Chinese students as it is for American students. These students mixed a water based liquid, then dropped paint in it. The paint floated as they swirled and moved it around the pan.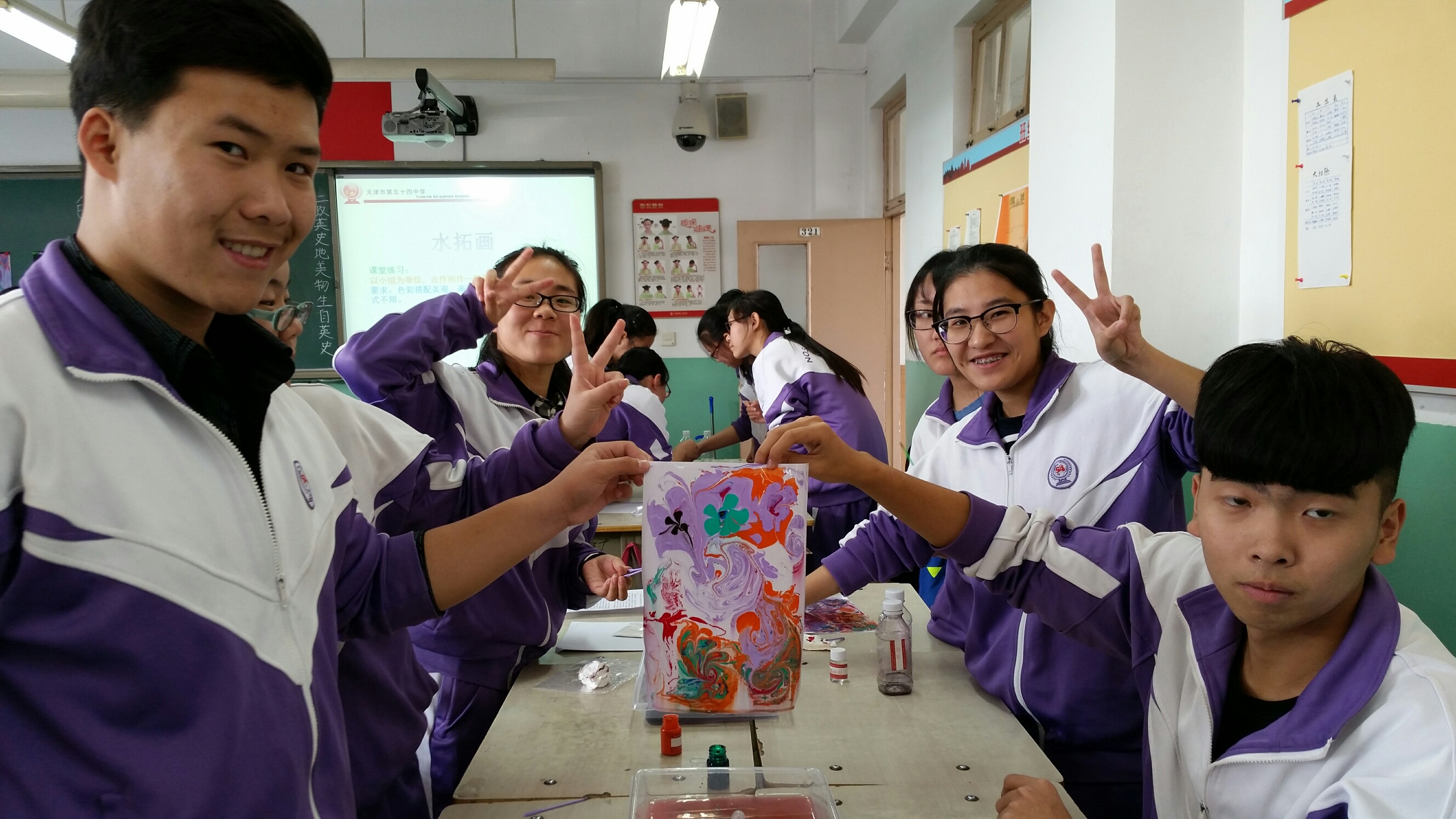 They then placed paper on top of the paint, and this was the result of theit work. (I was invited to help too!)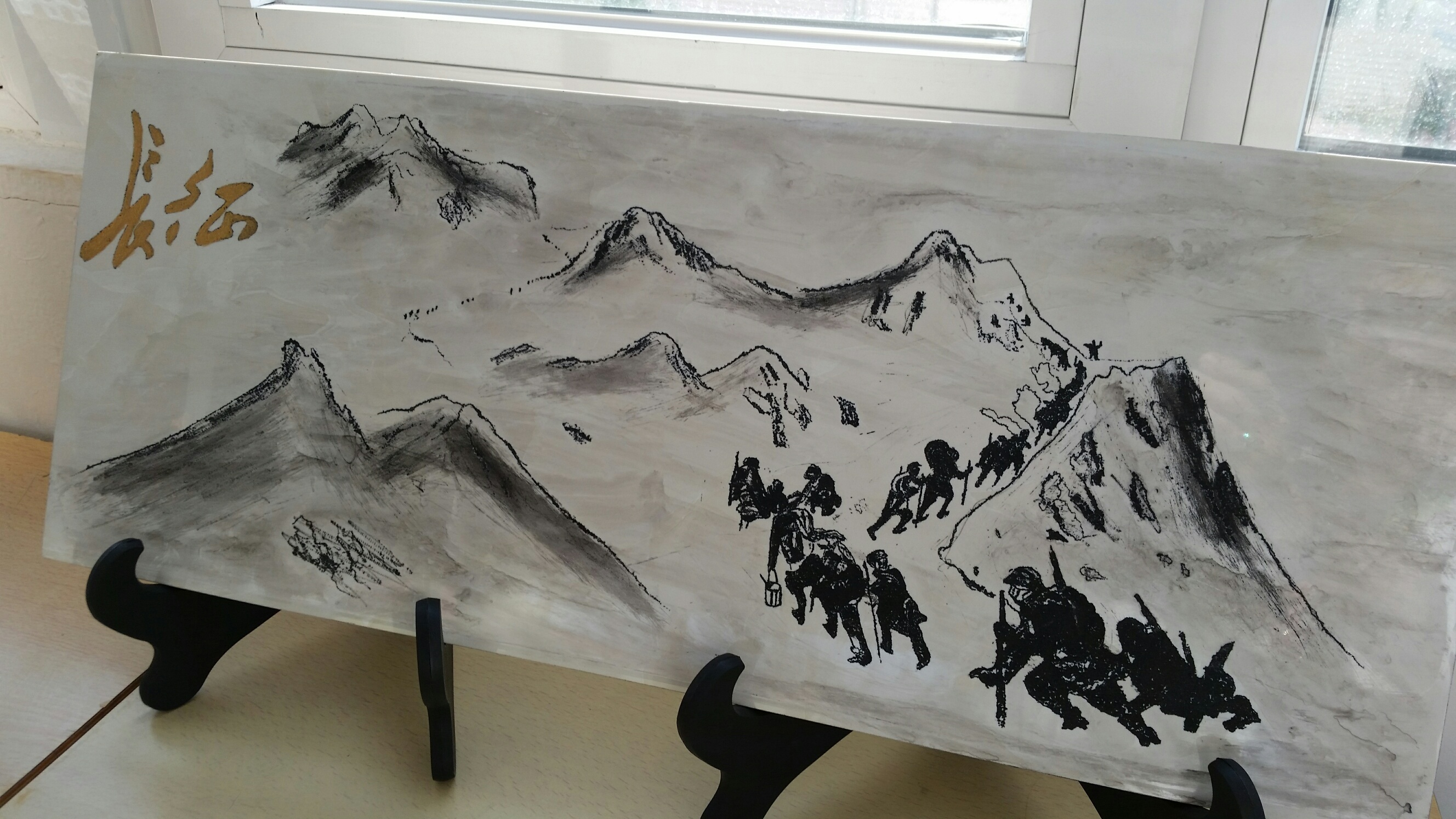 This picture was made by scoring china plates with an engraving tool. It is made up of thousands of dots.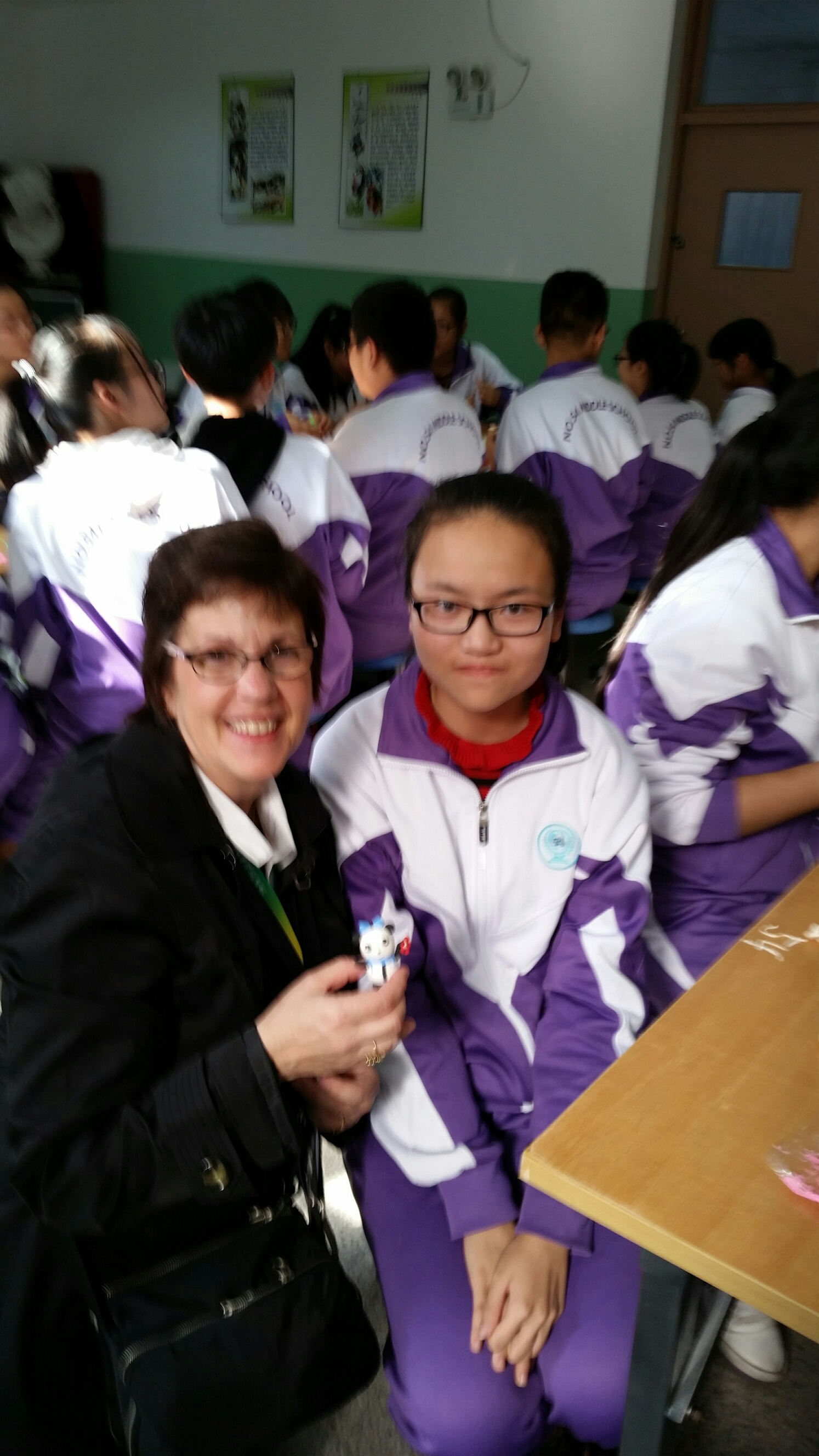 The students are allowed to choose which "Clubs" they would like to participate in. This girl showed me how to make a clay cat (which was not near as good as the Panda she gave me).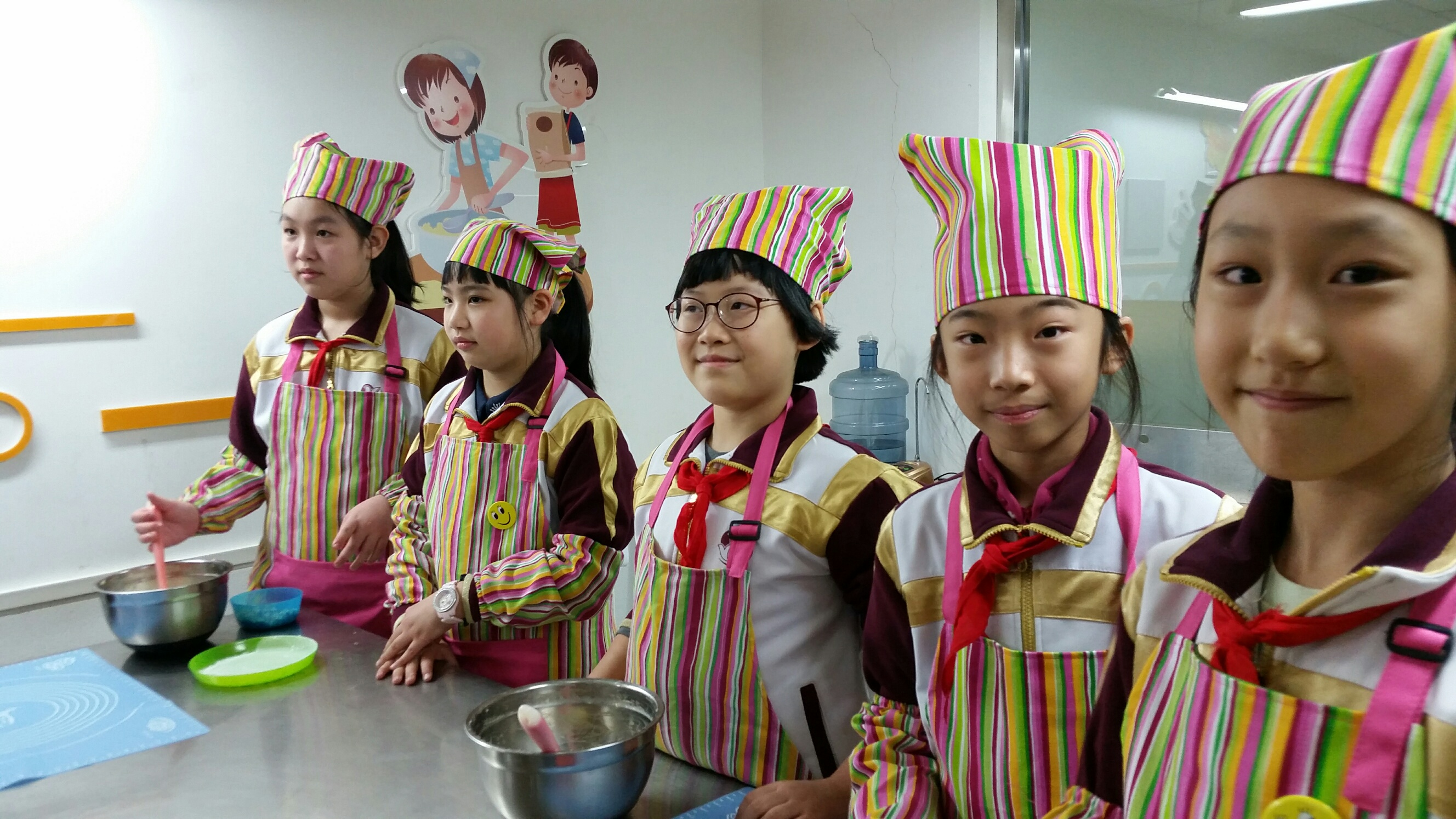 These primary school students made yummy chocolate chip cookies in their cooking club.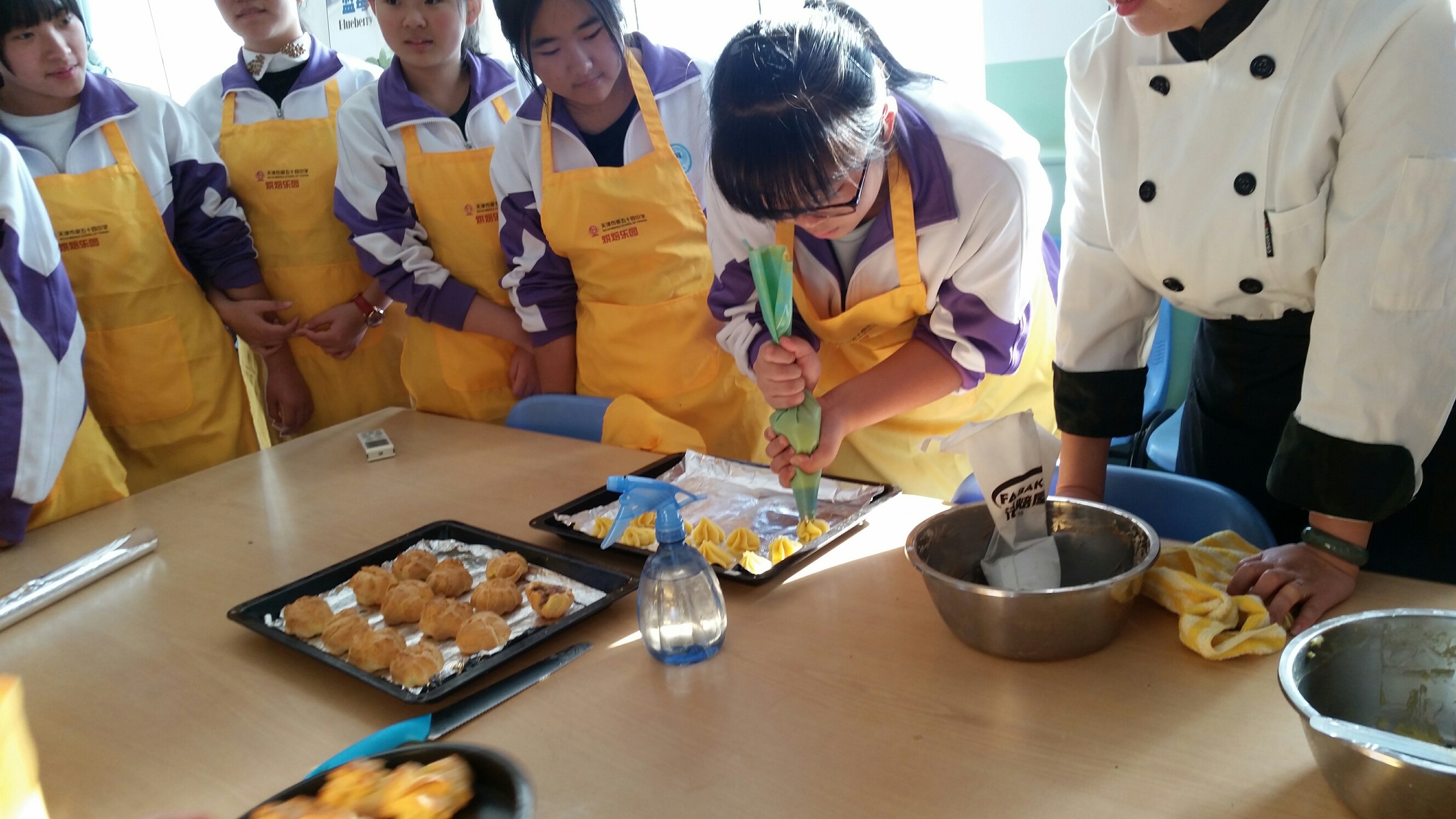 While these High School students made Cream Puffs in their cooking club.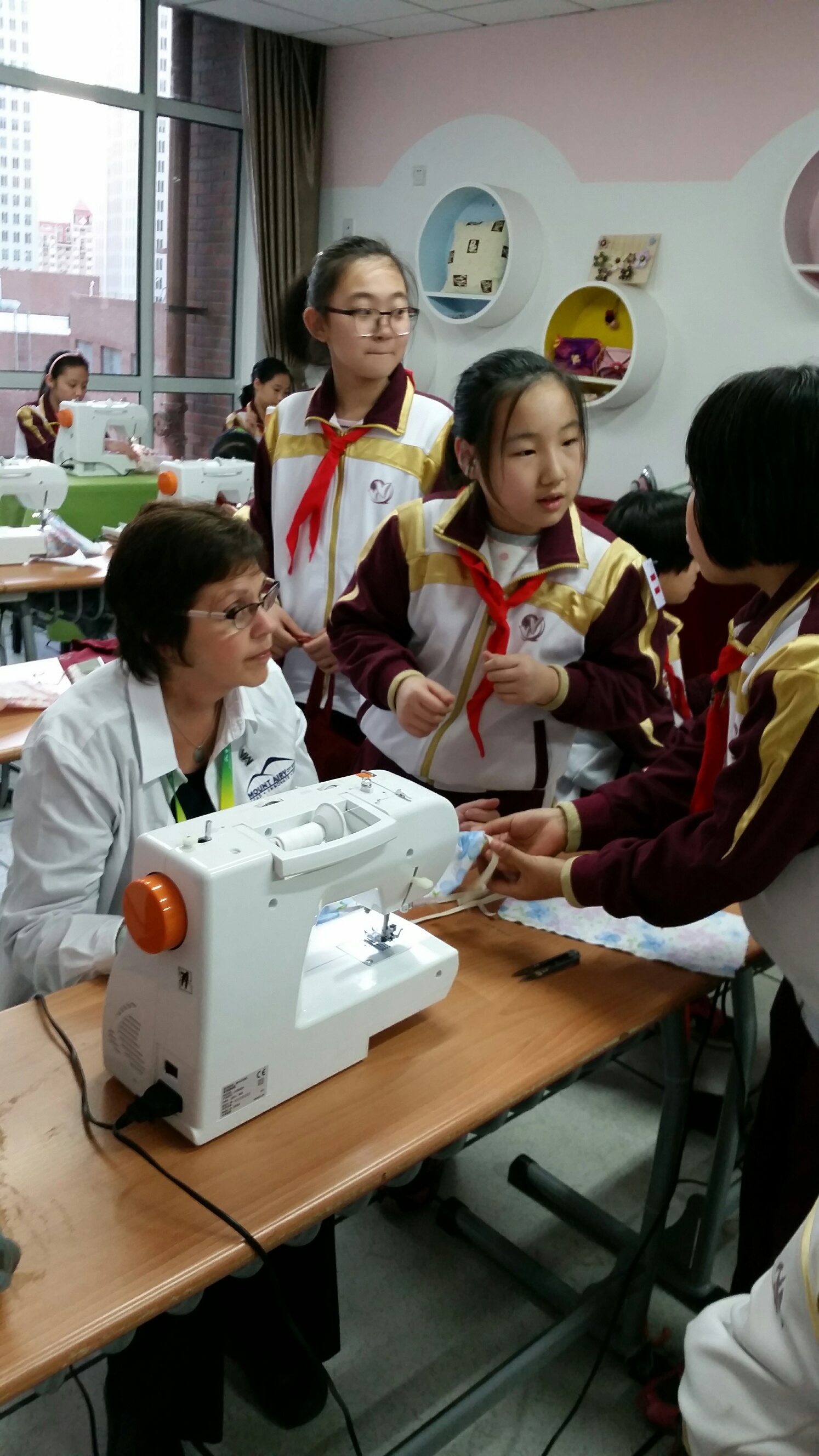 And yes, they taught me how to use a sewing machine! I did not let on that I have been sewing since I was their age. I let them "teach " me how to sew a straight line and make a casing for a bag they were working on.
Yes, we are all the same. Creativity has no limits or boundries.