Grow a Bean Tepee, a fun yard project for all ages.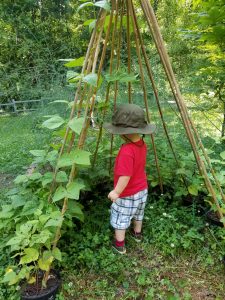 It started in March 2020 with 12 one-gallon pots, some dirt, and an assortment of bean seeds.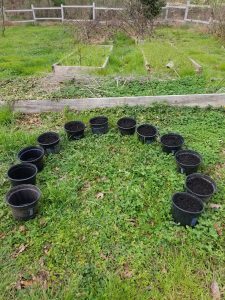 We placed the pots in a semi-circle rather than digging up the yard.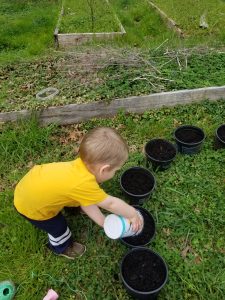 Add one very helpful toddler, a large bag of dirt and we were in business.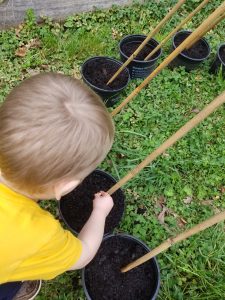 We added bamboo for the beans to climb on, then the pre-soaked seeds were carefully planted.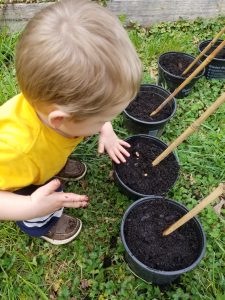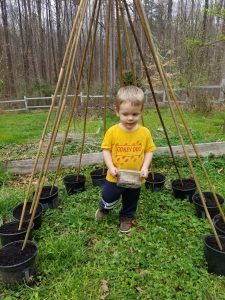 Leo loved being in charge of the beans. So some pots had more than others. We planted Purple Beans, Pole Beans, and Stringless Green Beans.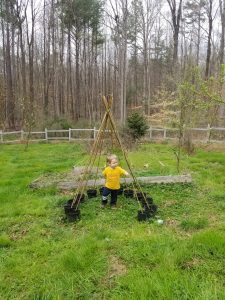 So fun standing inside the tepee!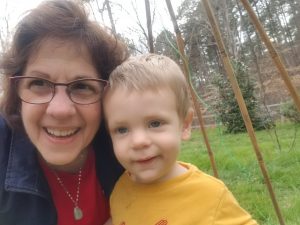 And a selfie after out planting was finished. Now for them to grow!!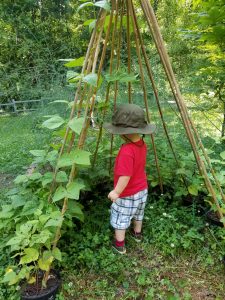 Fast forward two months and the beans are climbing up the poles! (We did add twine between the poles to help the beans to climb).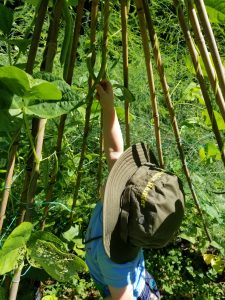 Another month of growing and some of the beans were ready to be picked!!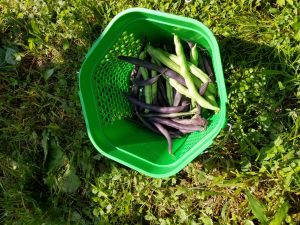 Look at all of the beans we picked!!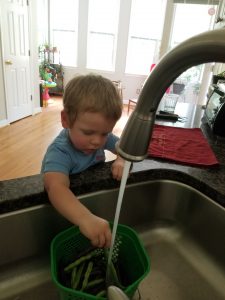 Washing beans, hands, shirt, sink, and floor are all very important.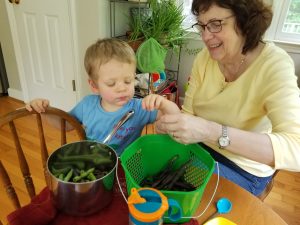 Then we snapped the beans, and pot them in a pot.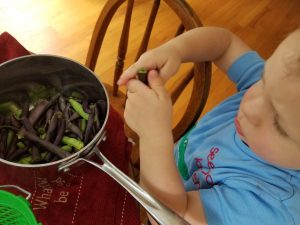 To our surprise, the purple beans turned green when they were cooked! They were YUMMY!!