After seeing a "pin" on Pinterest of a Red, White and Blue Bandana Wreath, I thought it might be fun to make one! Then to take it a step further, I thought, why not use pieces of fabric to do wreath instead of the bandanas. Here are the results: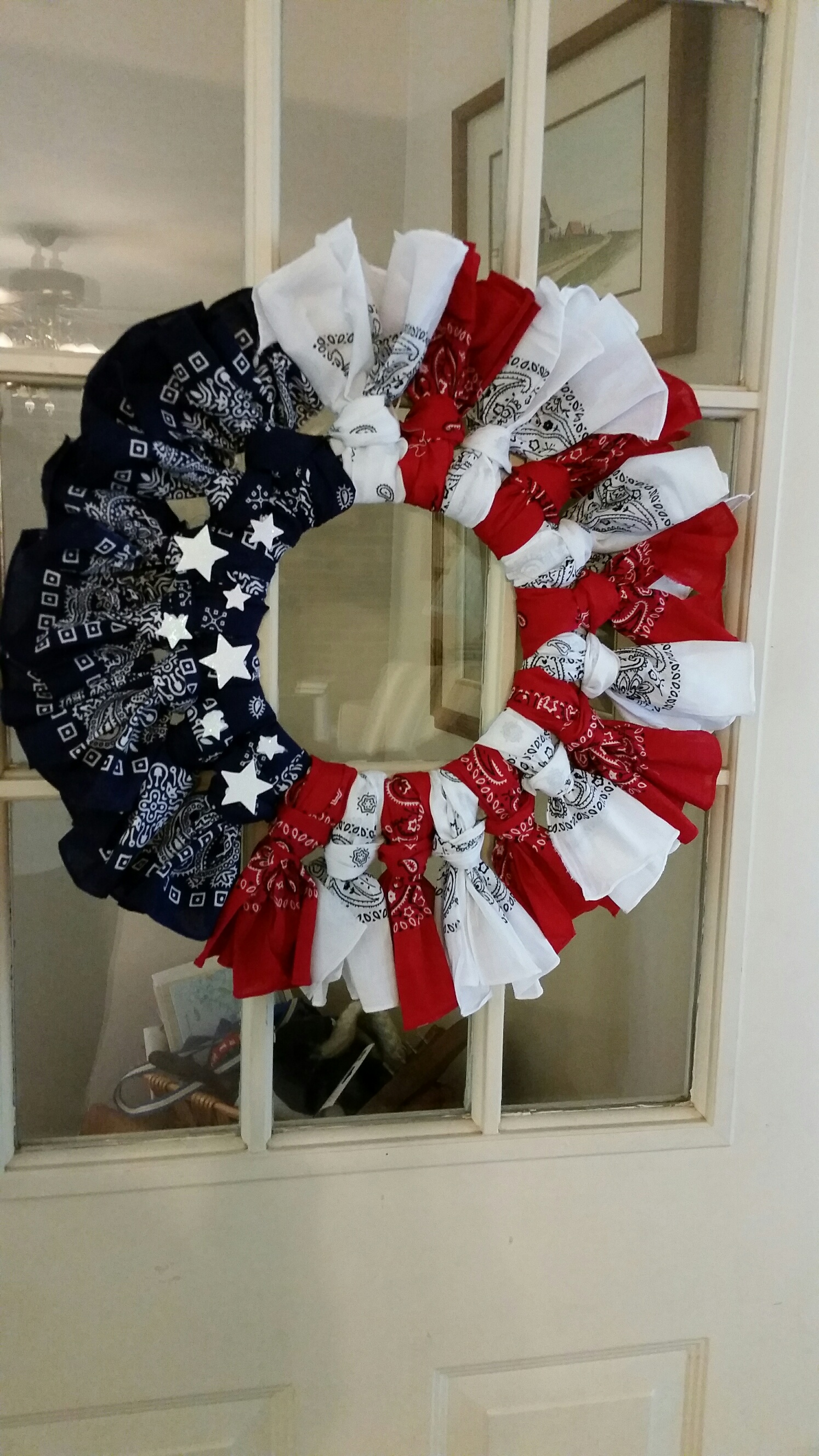 Using 7 Red, 7 White and 7 Blue bandanas. Each bandana was cut in half, so the 21 bandanas actually make 2 wreaths.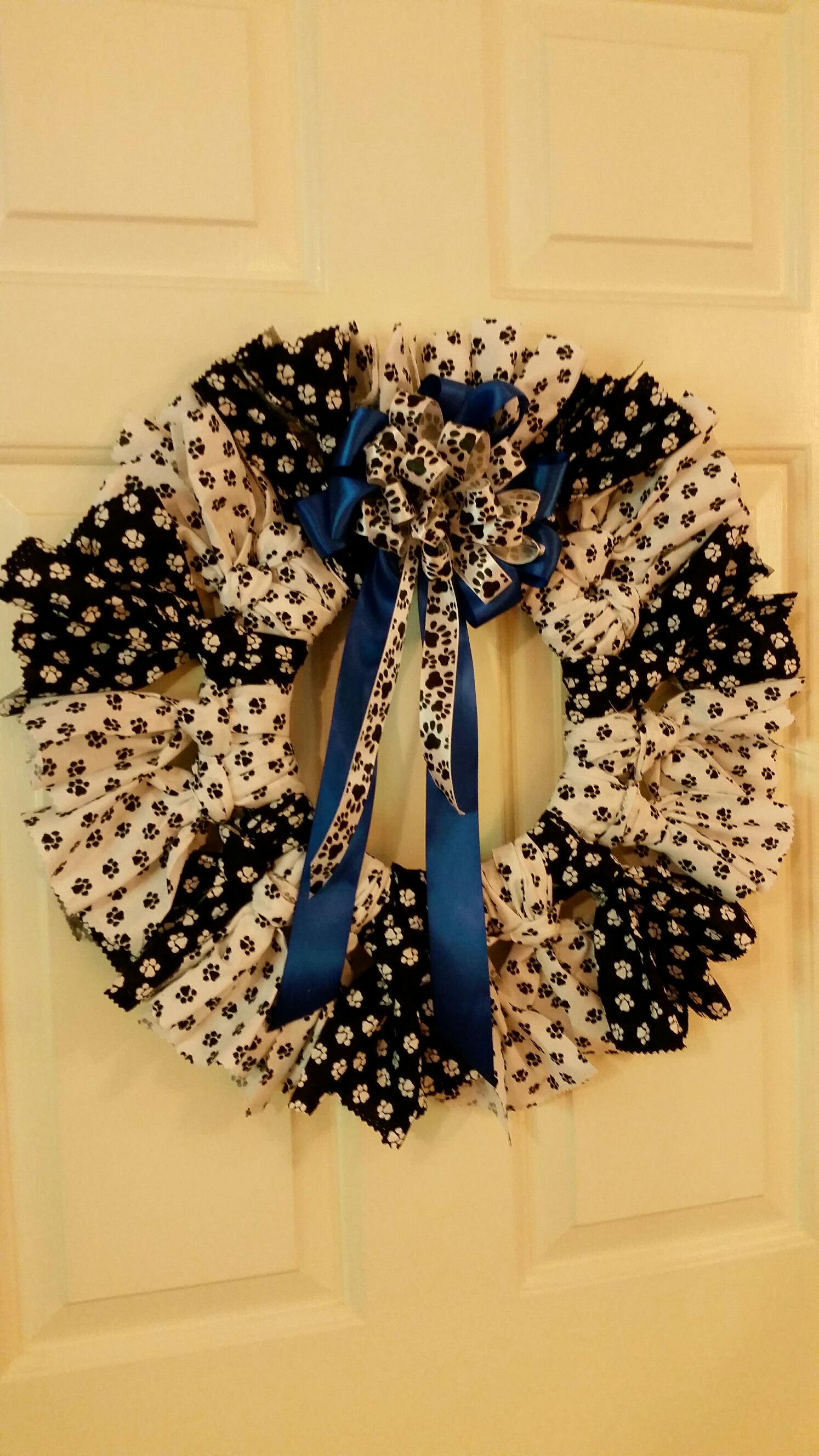 Using 11 Fat quarters that I purchased and cut each in half, I was able to get the same effect with this dog paw wreath.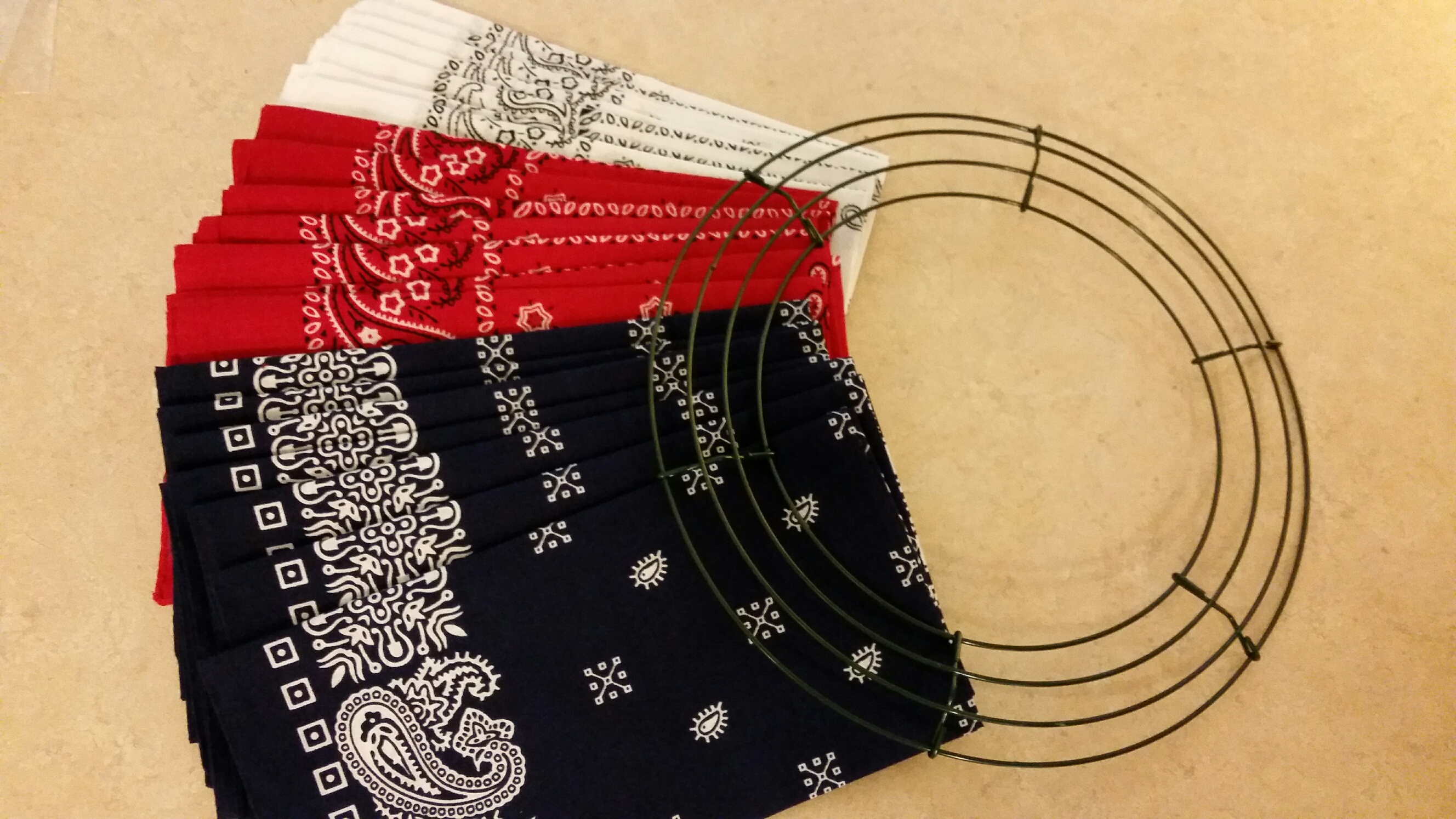 Here are the supplies. 21 Bandanas, and a wire wreath.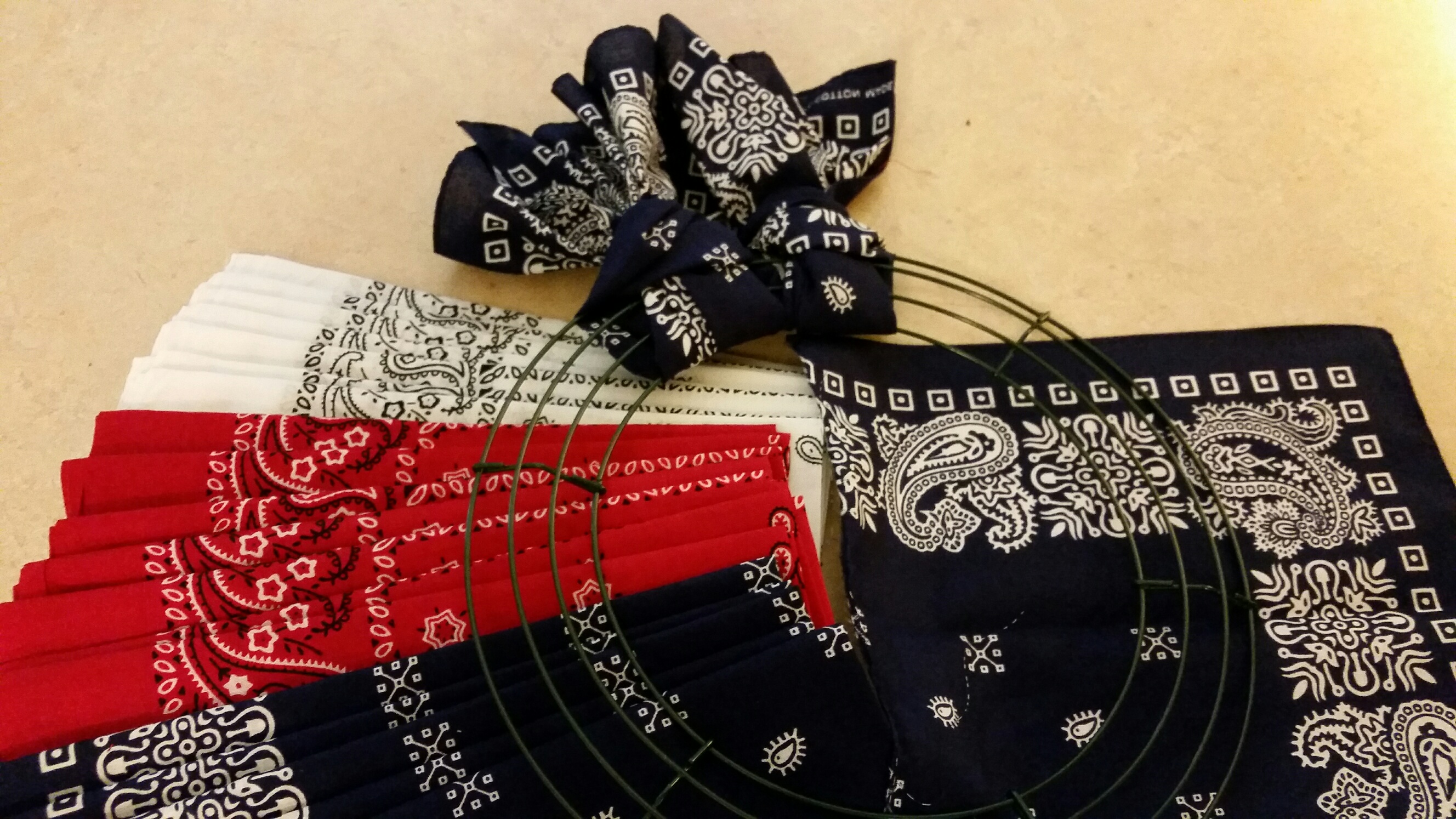 The bandanas were cut in half and attached to the wire wreath with a half lark knot.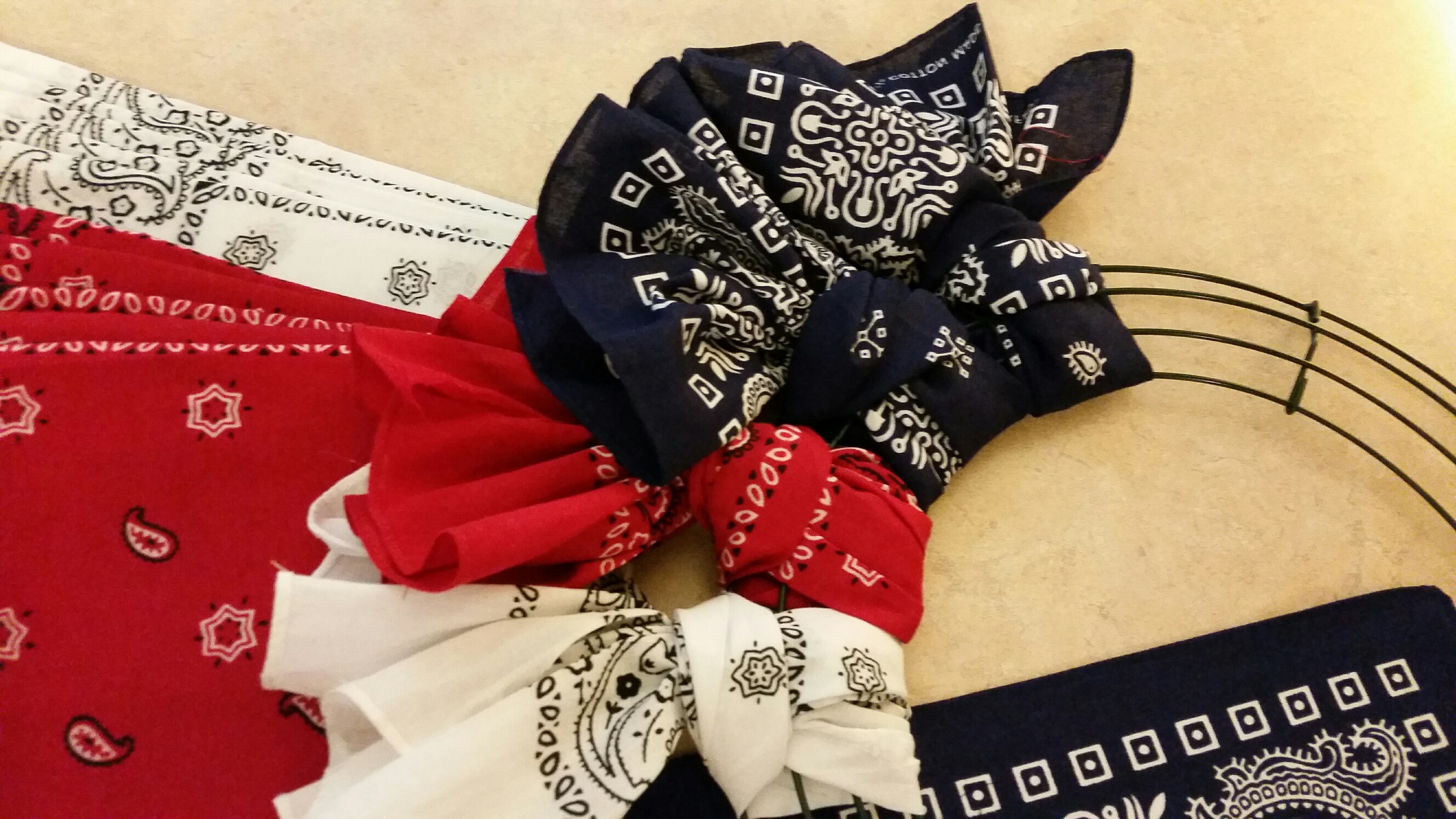 THe 7 Blue Bandanas were tied together, then alternating red and white, using the remaining 7 red and 7 white pieces. Glitter stars were glued in place to complete the flag look.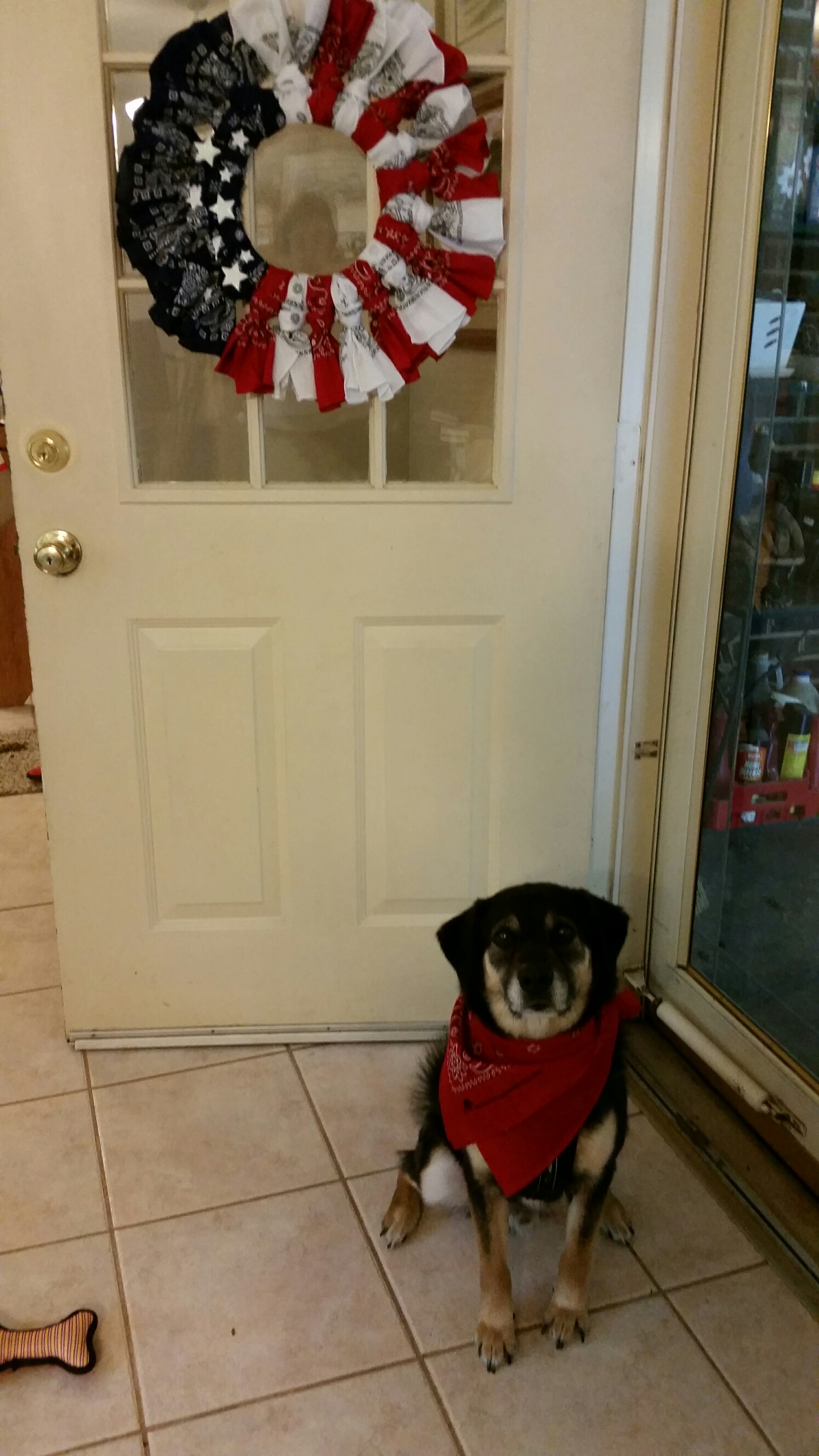 Vega really wanted to wear a bandana too and pose for a photo!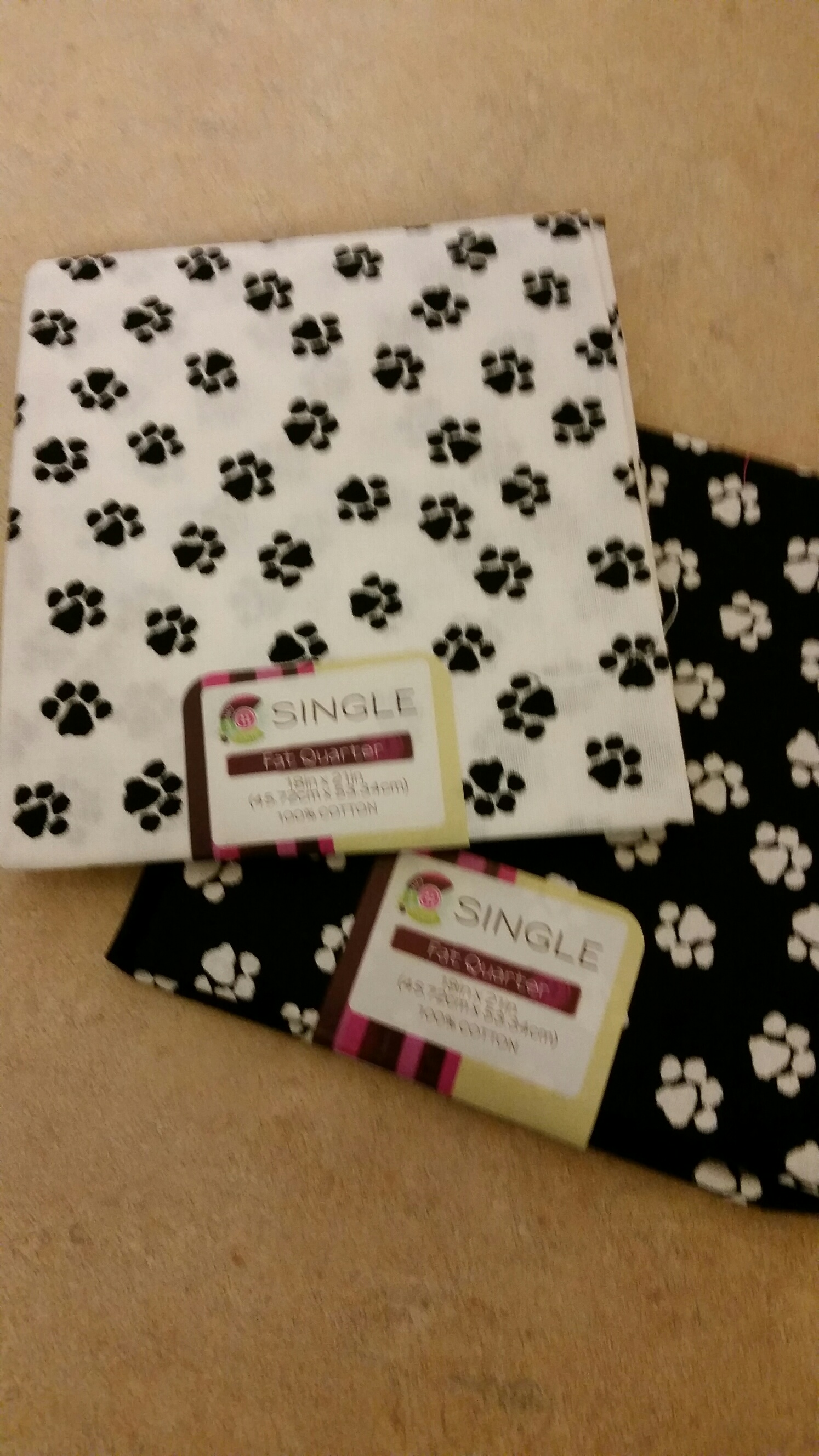 Using fat quarters – 4 of the dark and 7 of the white. Each piece was cut in half with the salvage on the ends.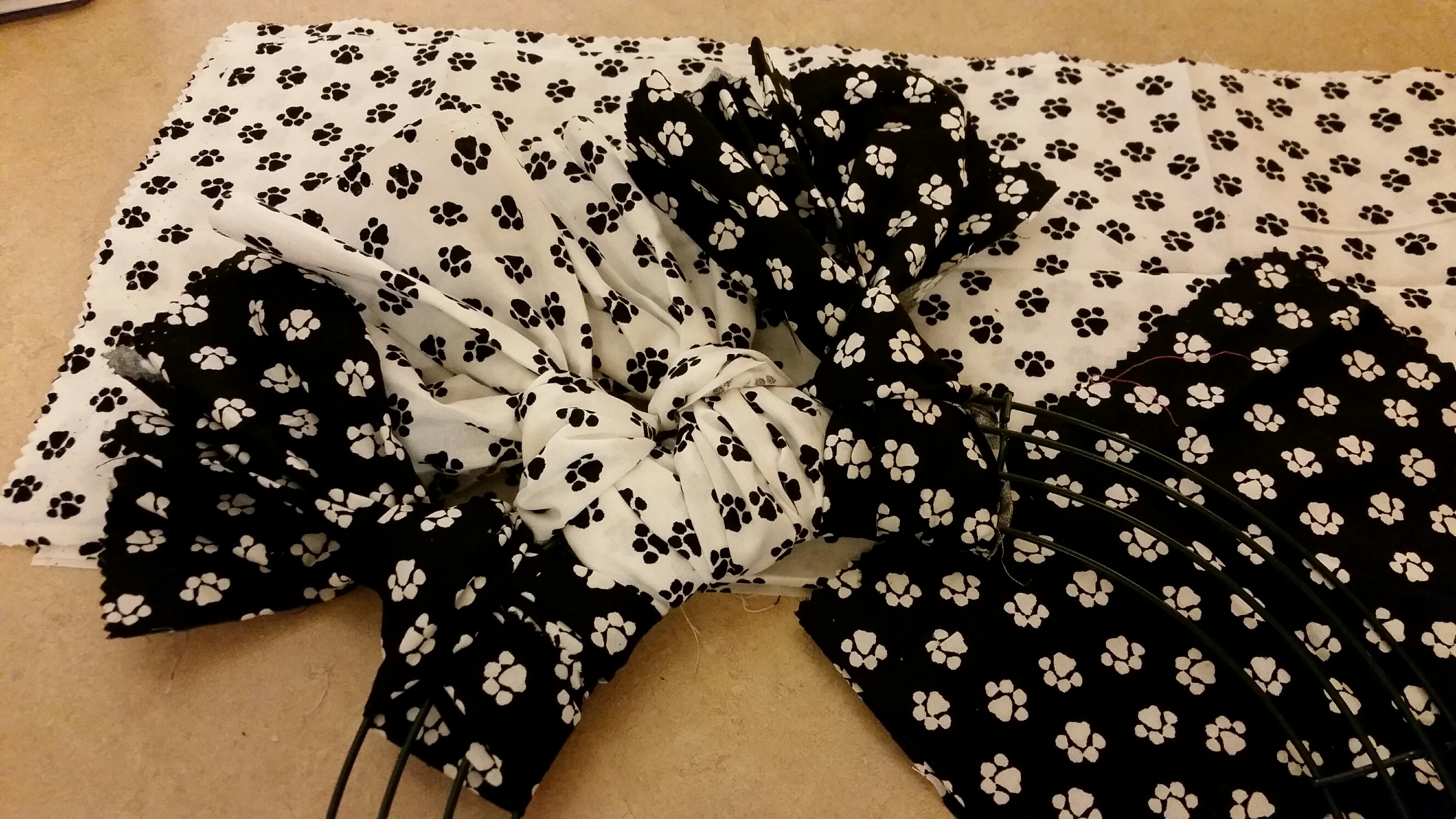 They were then tied to the wire wreath with the half lark knot as well. alternating w=two white and one black print.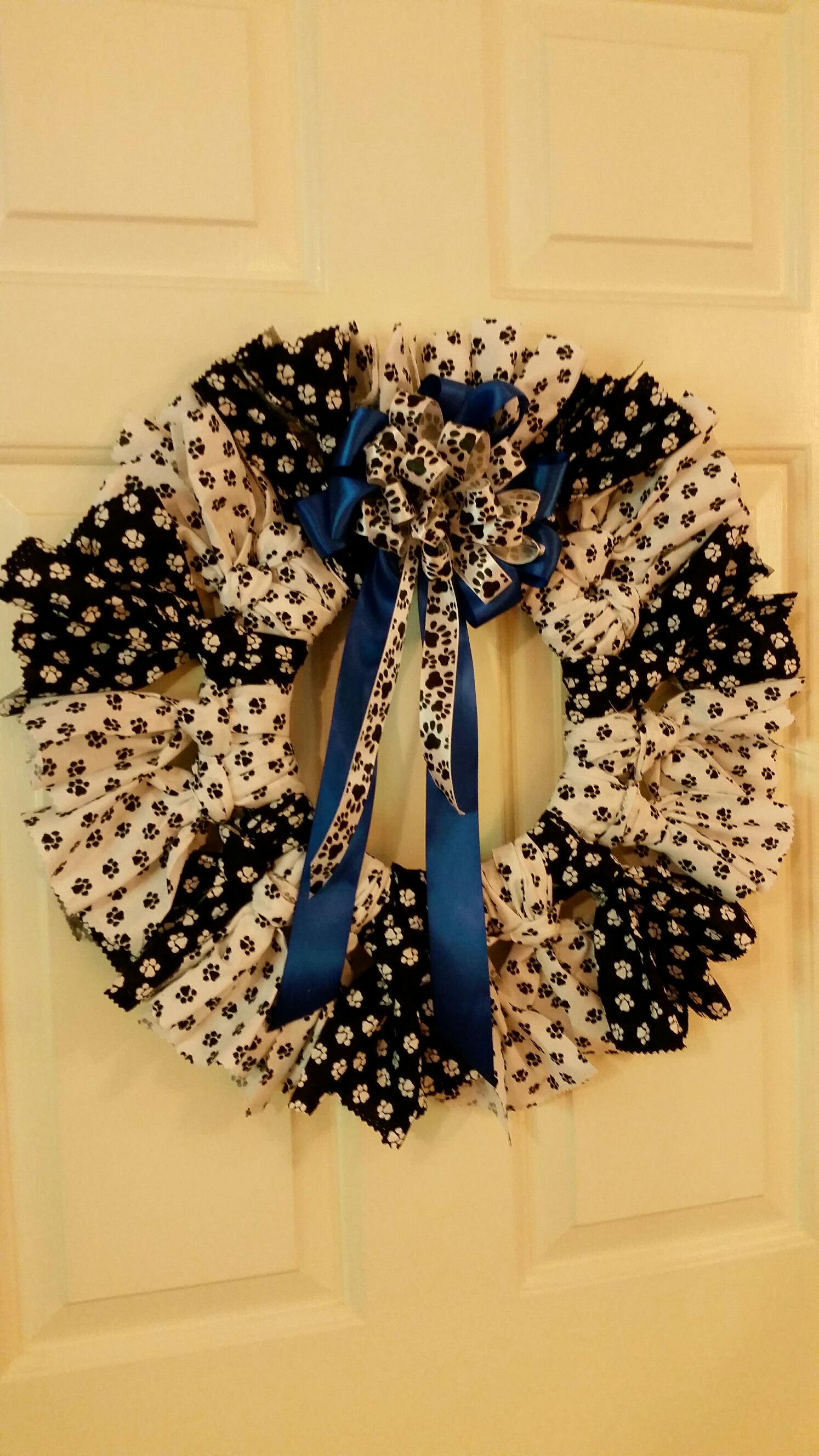 Then a bow was added made of dog print ribbon.