Over the past few months, we have been creating some new items, for a new baby! (are there any other kind of babies?)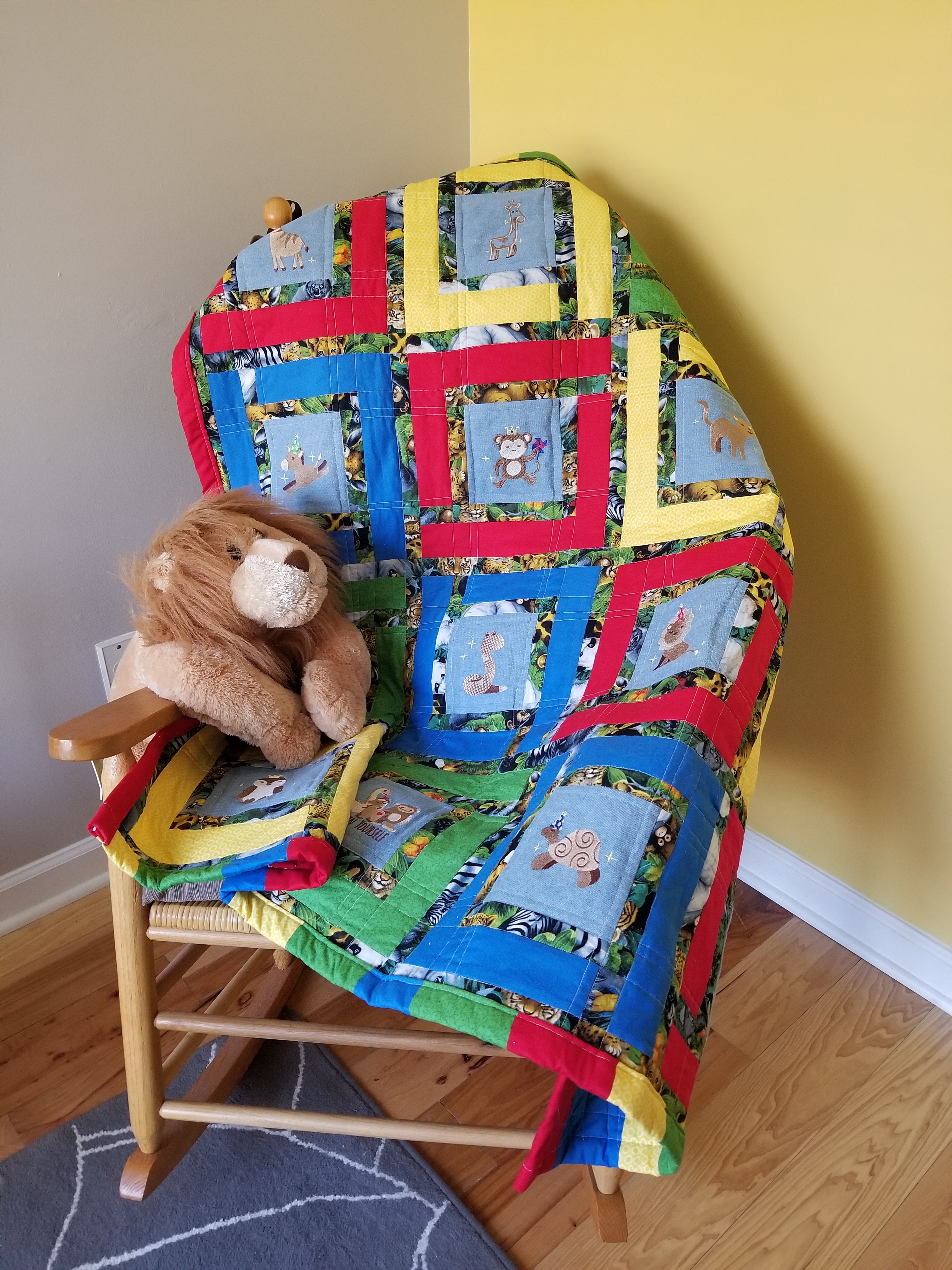 We were told that the nursery would have an animal theme, so the embroidery began with assorted animals on denim, all stitched in earth tones.
To add some fun, primary colors, and a jungle print were added.
The primary colors were also used for the backing.
Delivered and placed near the crib. This was truly a labor of love!