The house smells of Lavender today, as I fought off the bumble bees to cut enough lavender to make a few ribbon woven wands. These are great to stick in a drawer, or leave on a pillow.
The finished product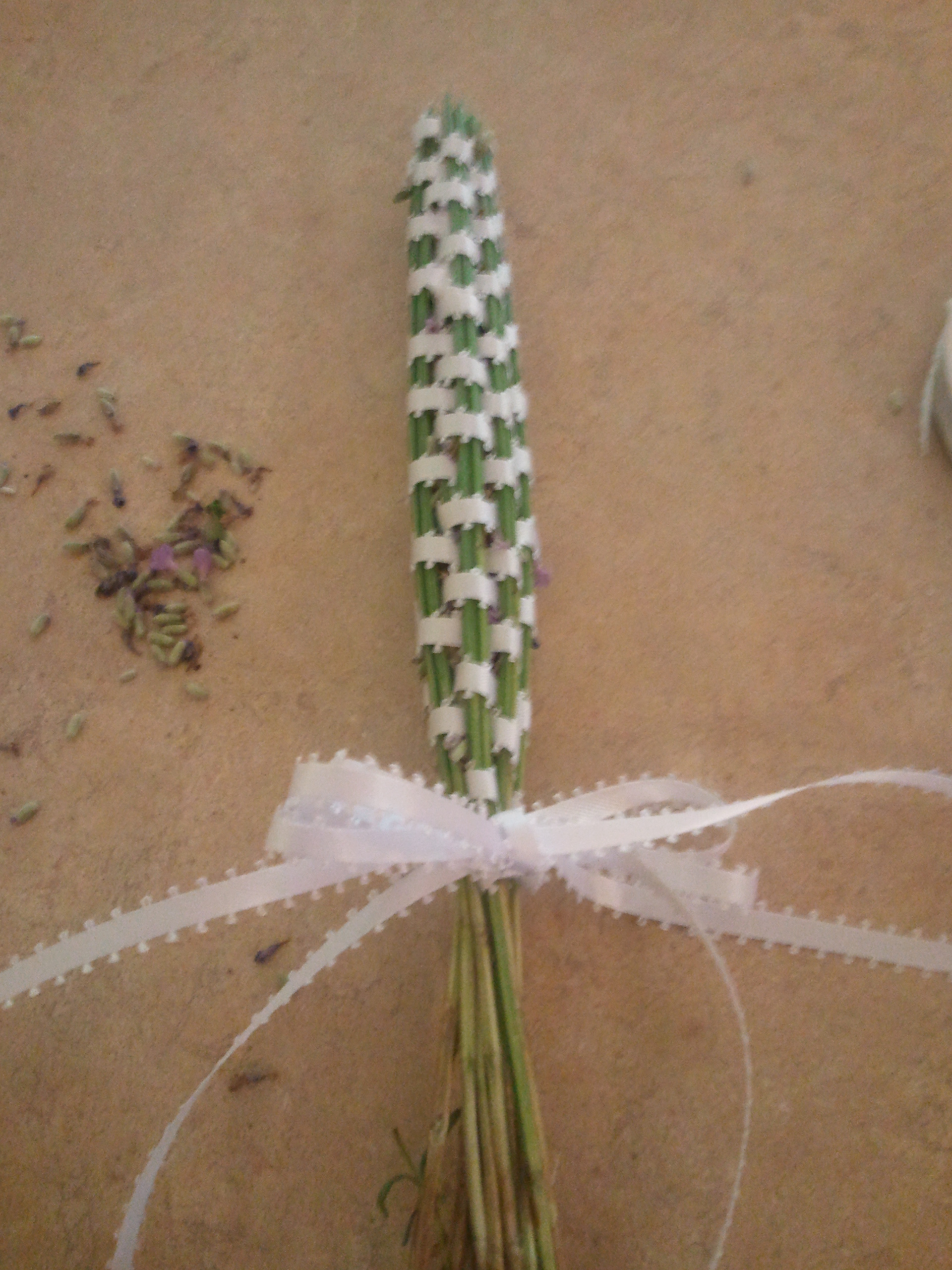 It's best to cut lavender early in the morning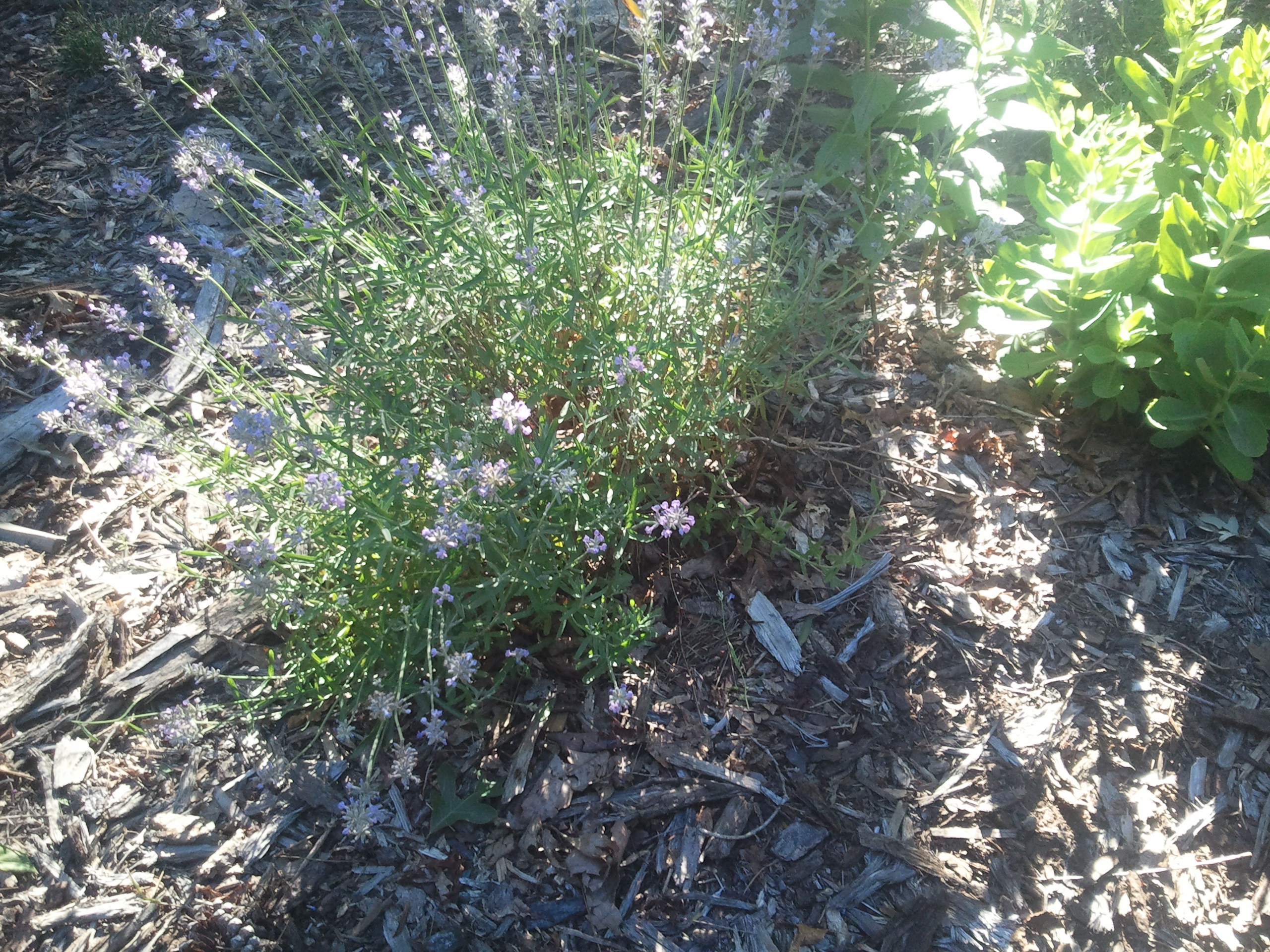 Cut about 21 pieces around 17-18″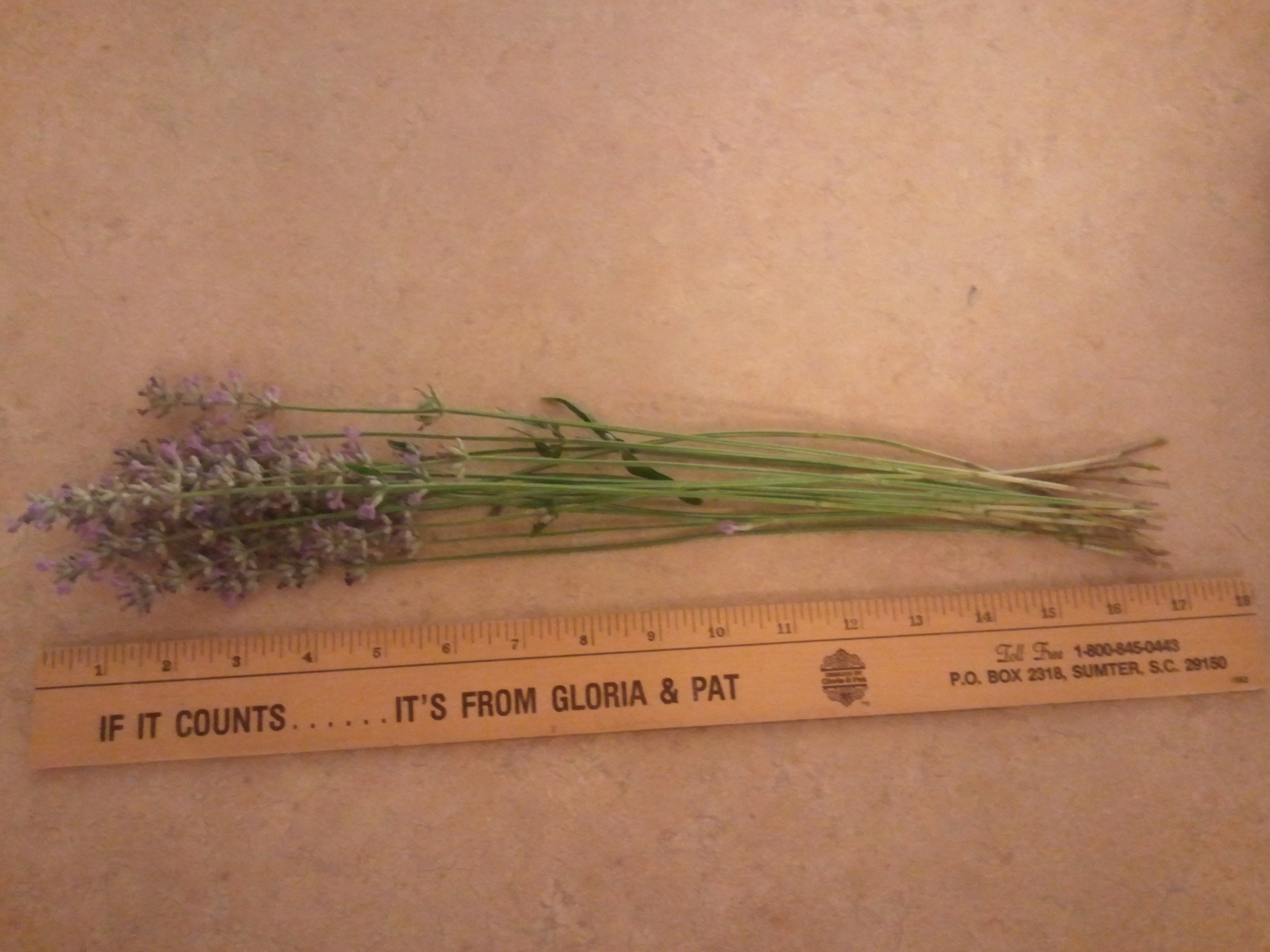 Tie with ribbon, bend stalks back over flowers and begin weaving.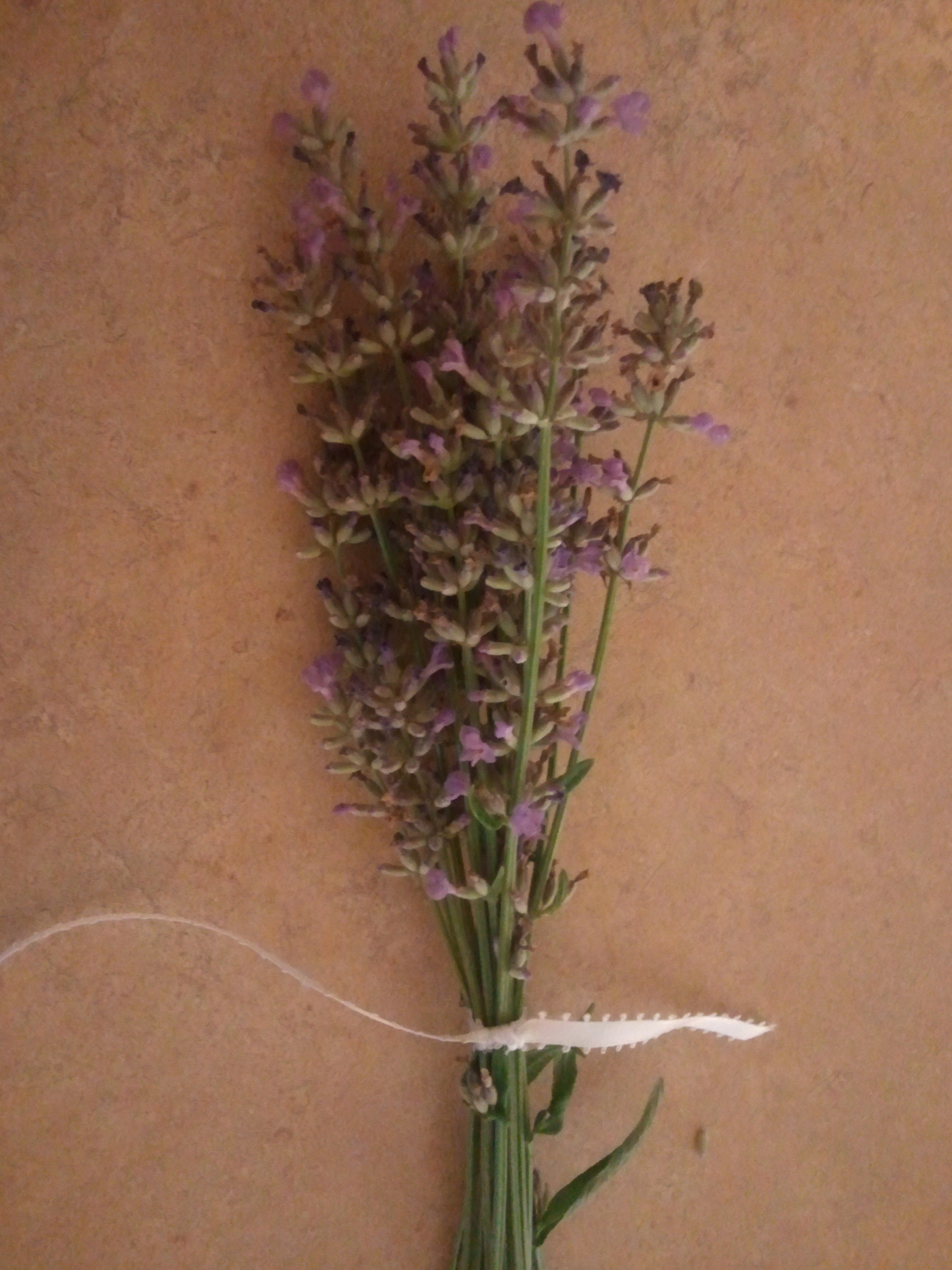 Weave around stems, alternating to make basket effect.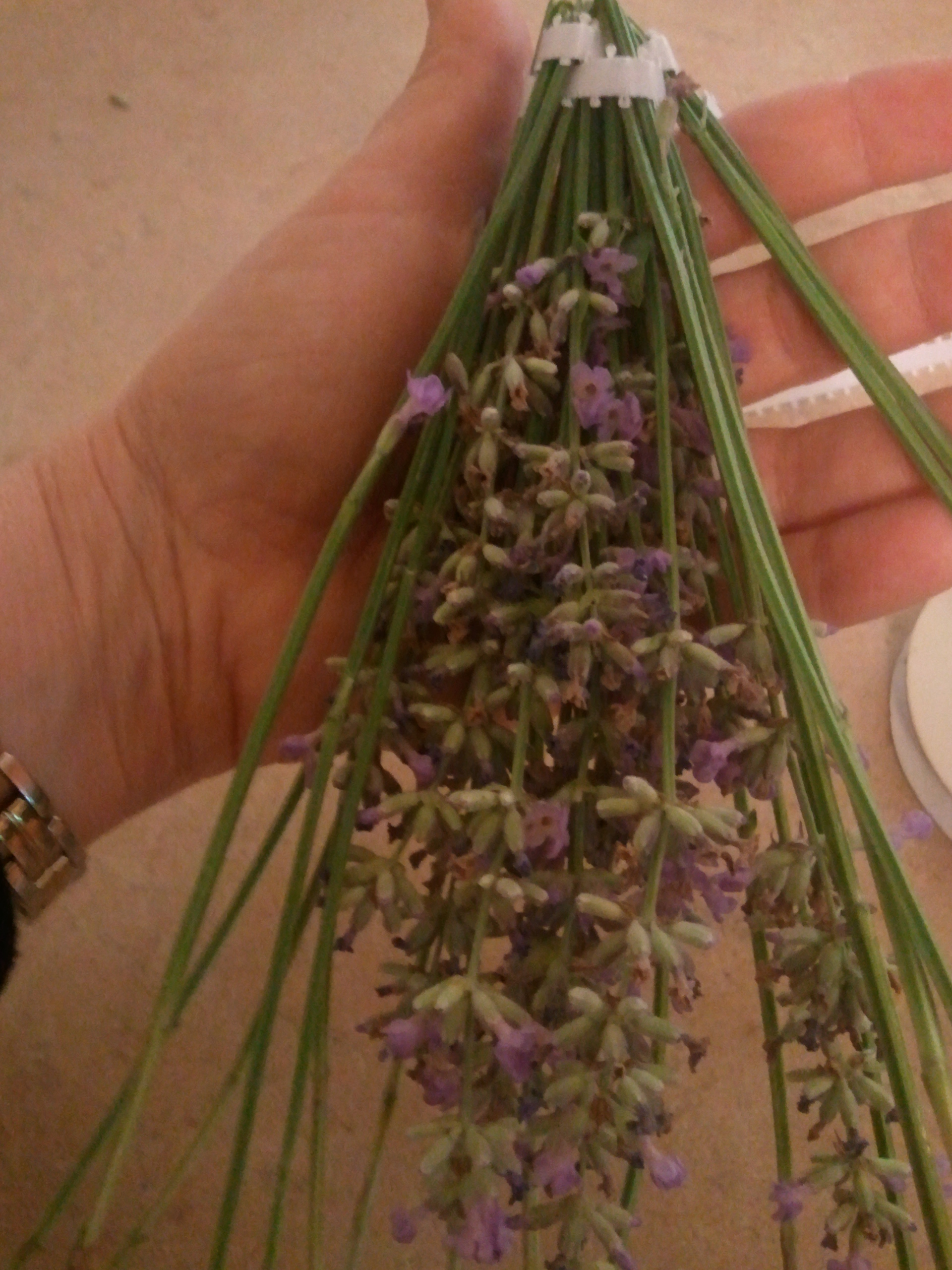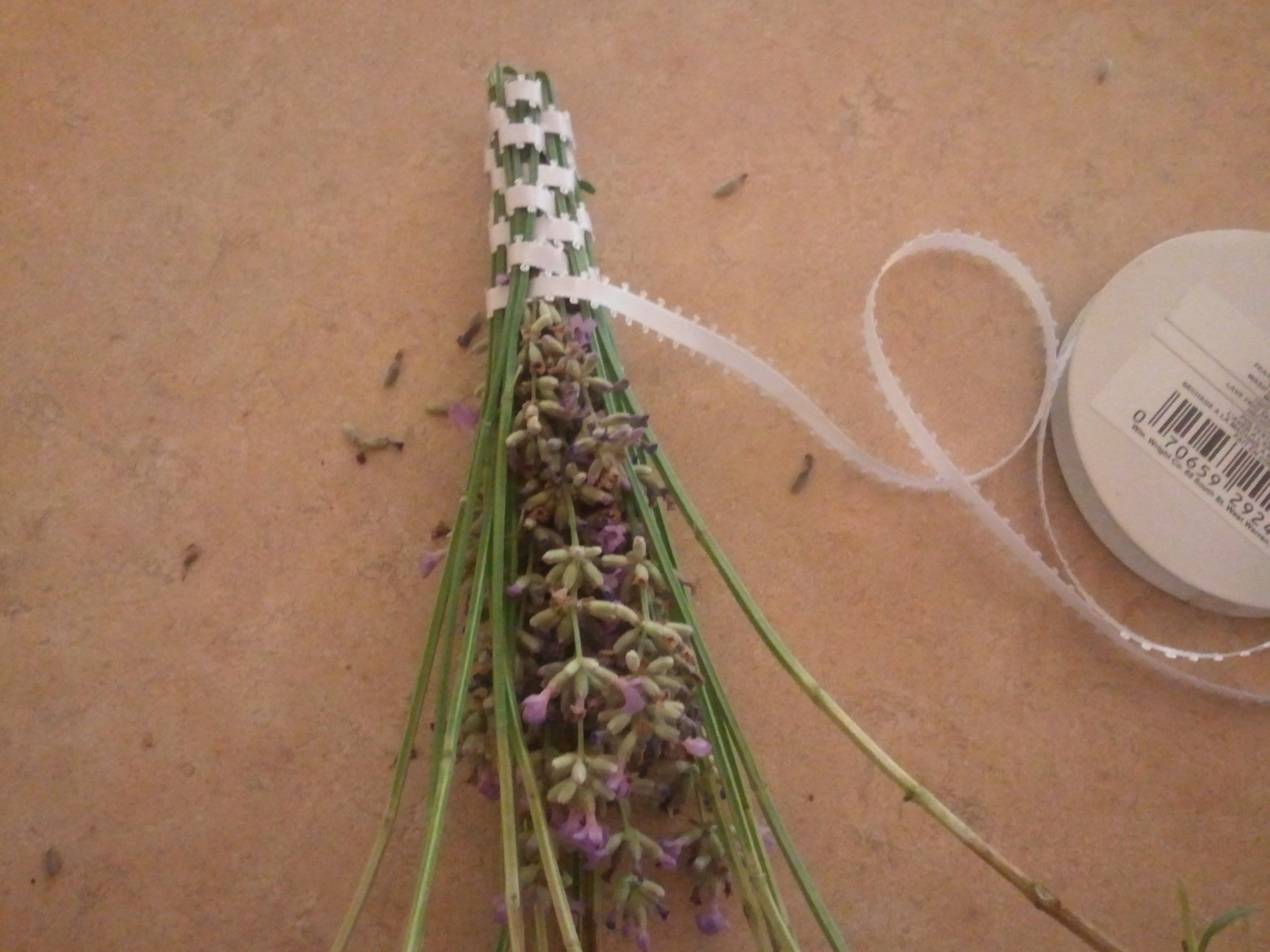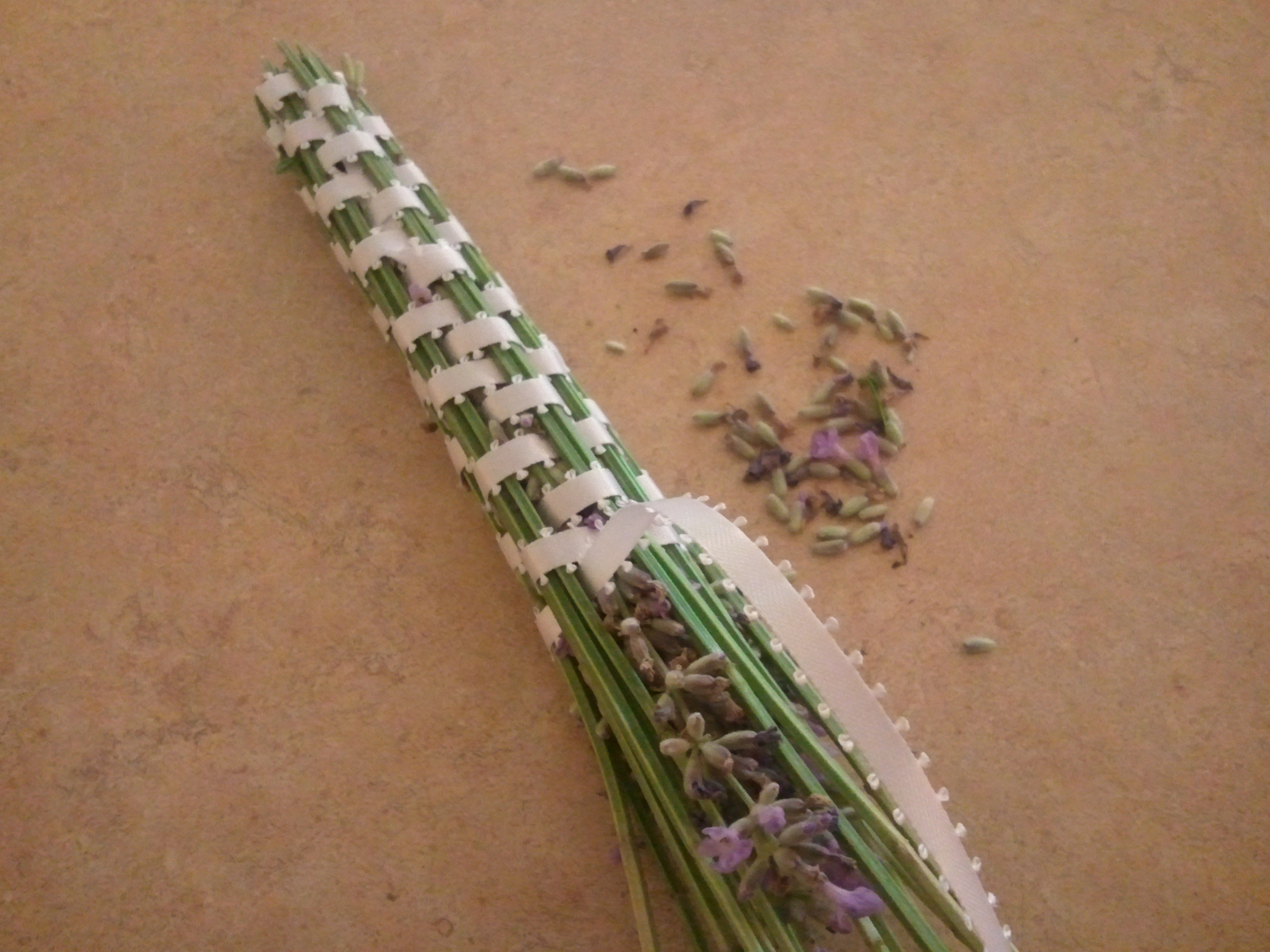 Almost finished