North Carolina means LOVE!!
New Towel and Baby Bibs.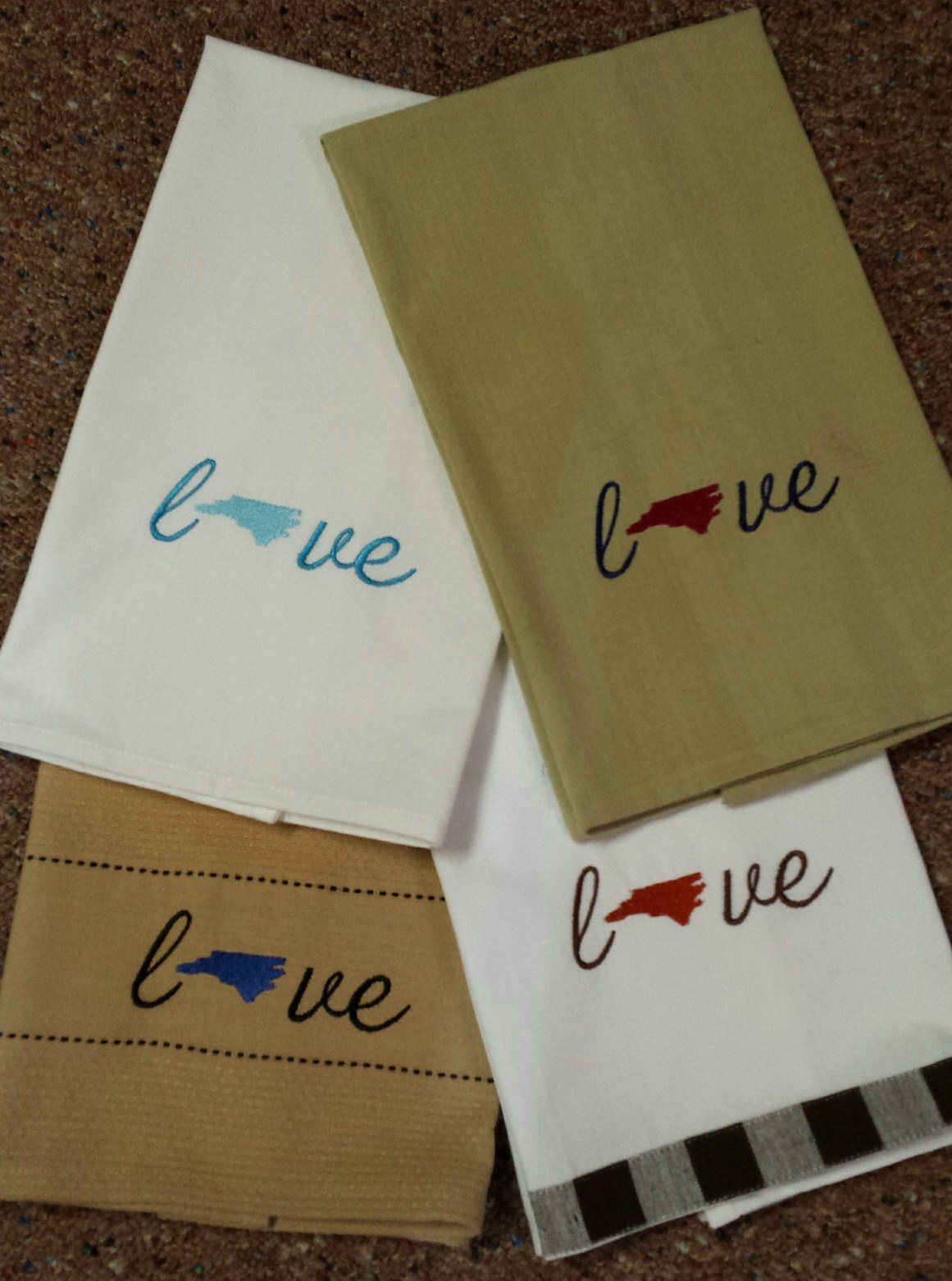 Towels in assorted colors and embroidery in assorted colors as well. $6.00 each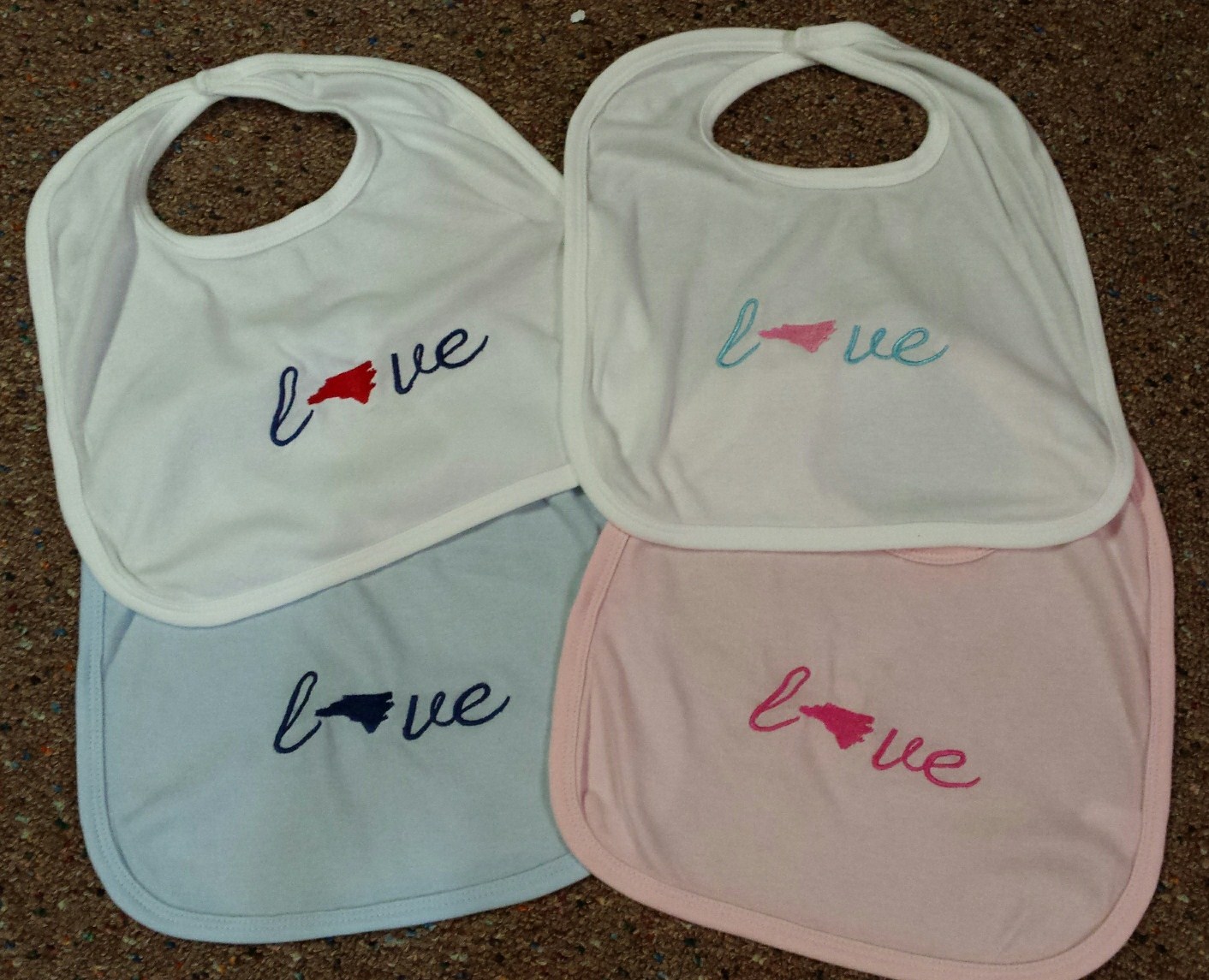 All the cool kids will want to show their love for North Carolina!
Assorted colors and embroidery tread. $6.00 each.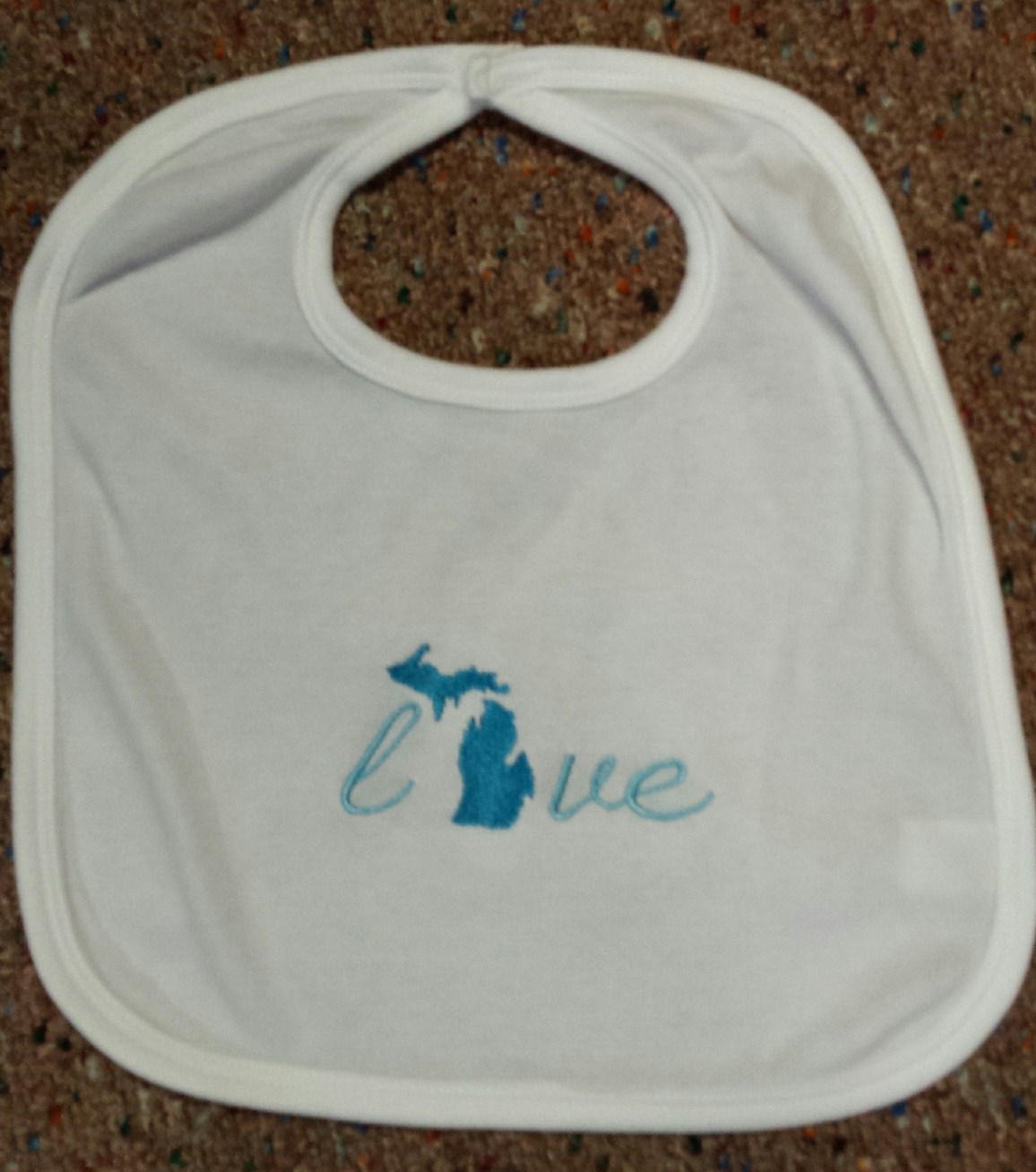 I'm not a complete trader, I still love Michigan too!