Look out, I'm on a Roll!
No I'm not bored (okay, maybe a little) "butt" I found a new medium to embroider on: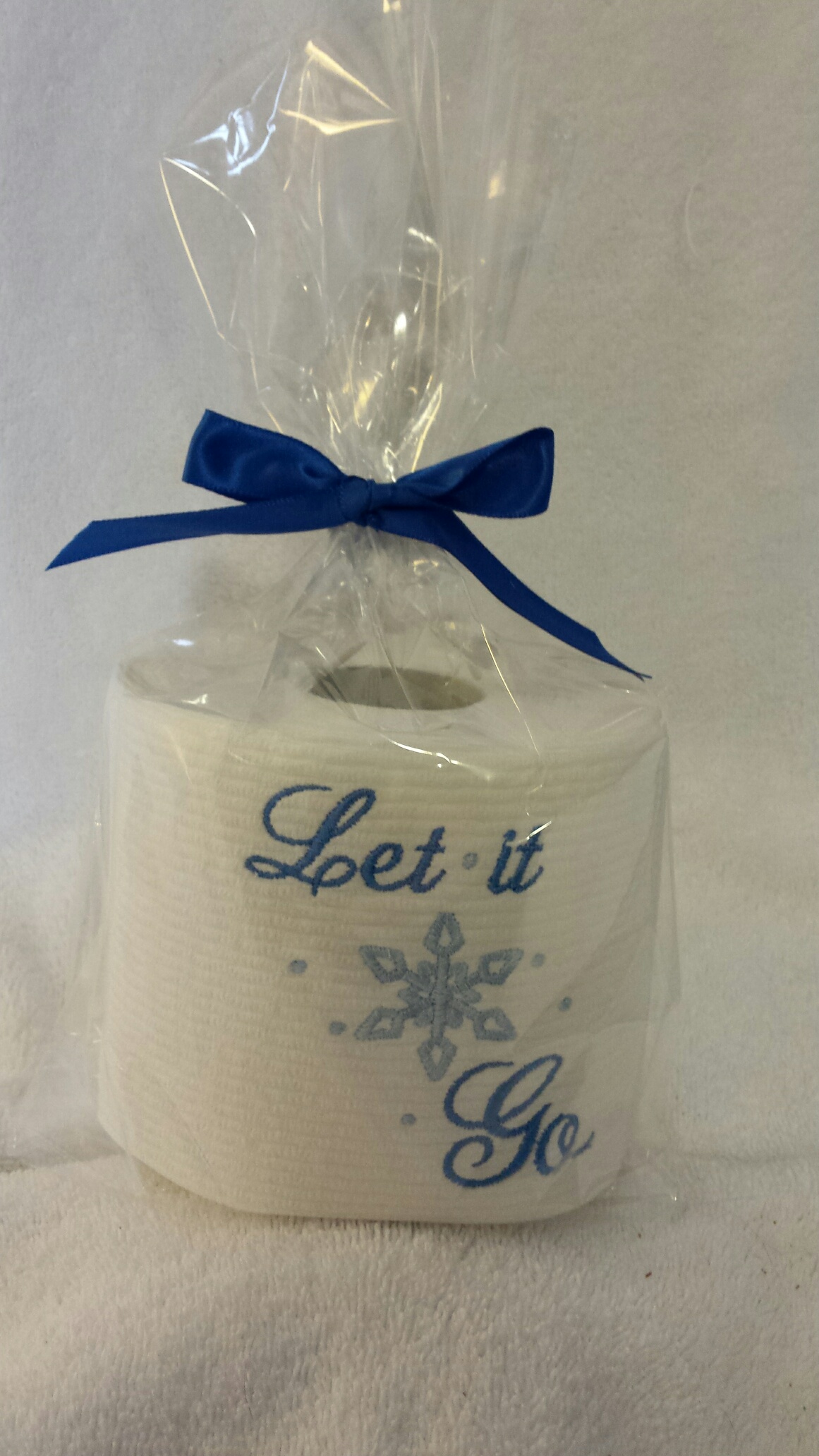 Toilet Paper. Yes, toilet paper. All jokes aside, these are a cute little gift item that will get the job done. They are for decoration (even though it is a real roll of toilet paper). Only the outer sheets are embroidered. The sayings are endless….BUTT here are a few: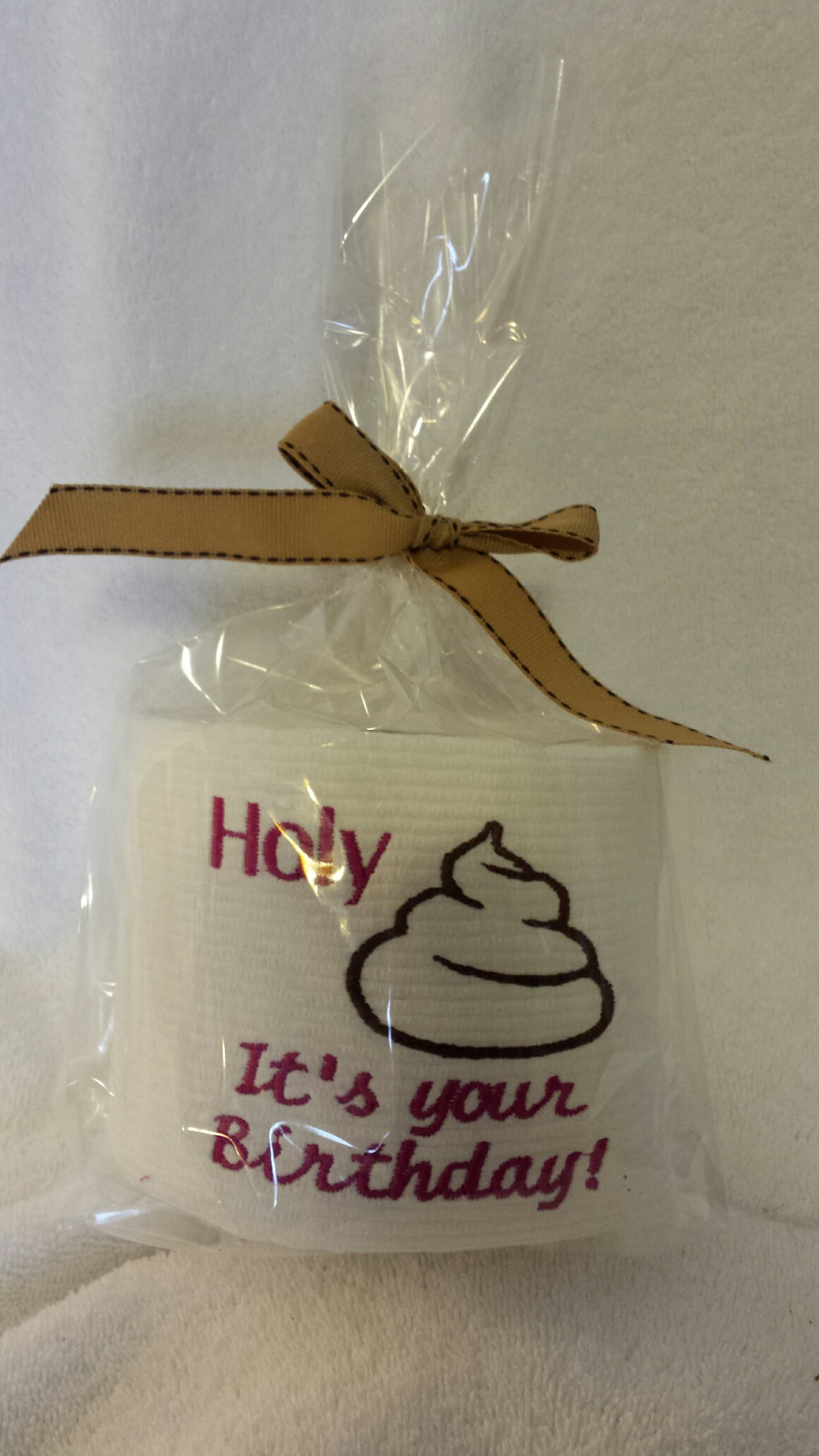 On sale now!! $6.00 per roll. More sayings to come!