Save that favorite T-Shirt by making it into a pillow!
Take one t-shirt, and one pillow form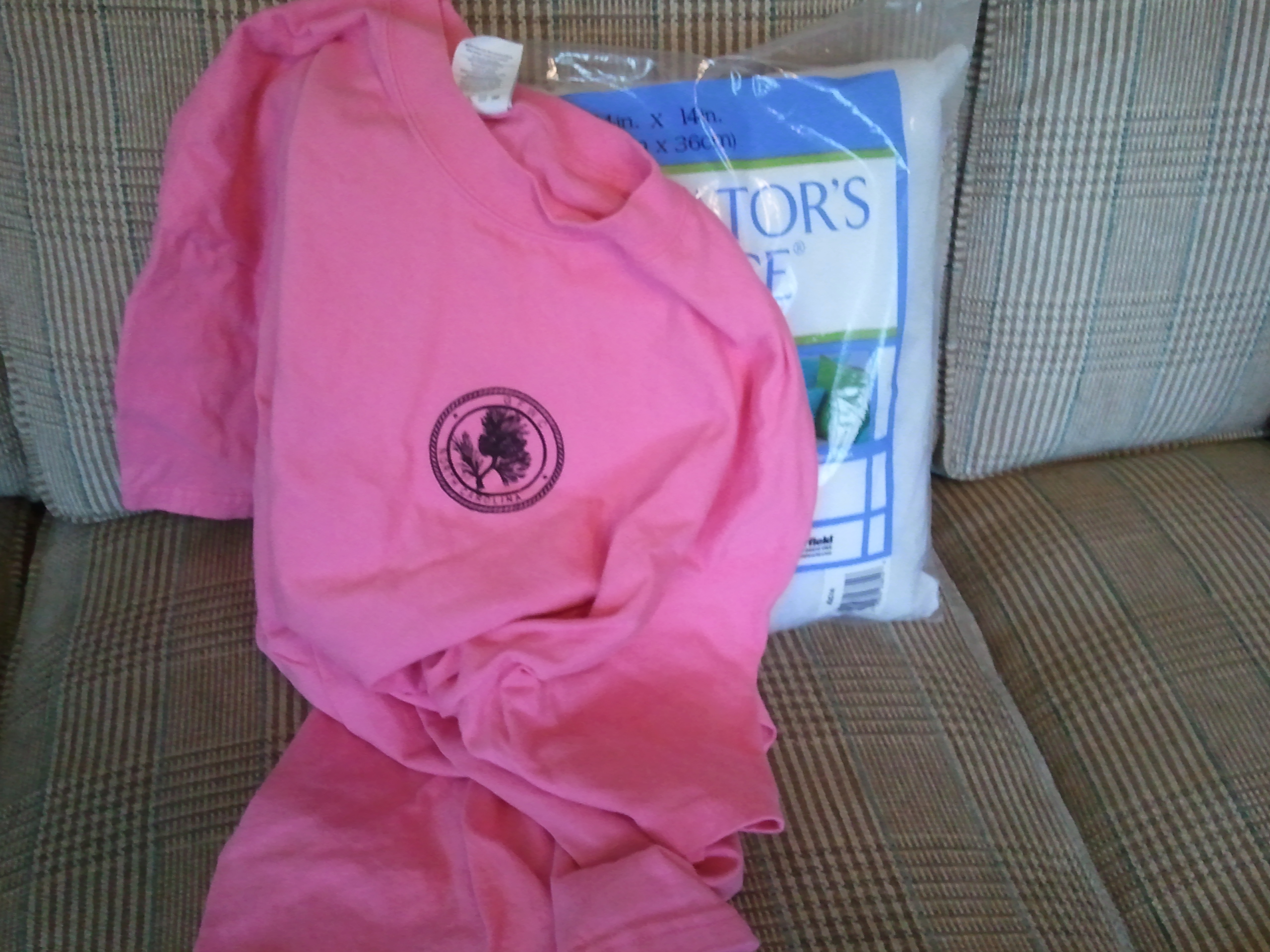 Cut some strips 2″ wide, and gather. Hot Glue onto felt circles to make flowers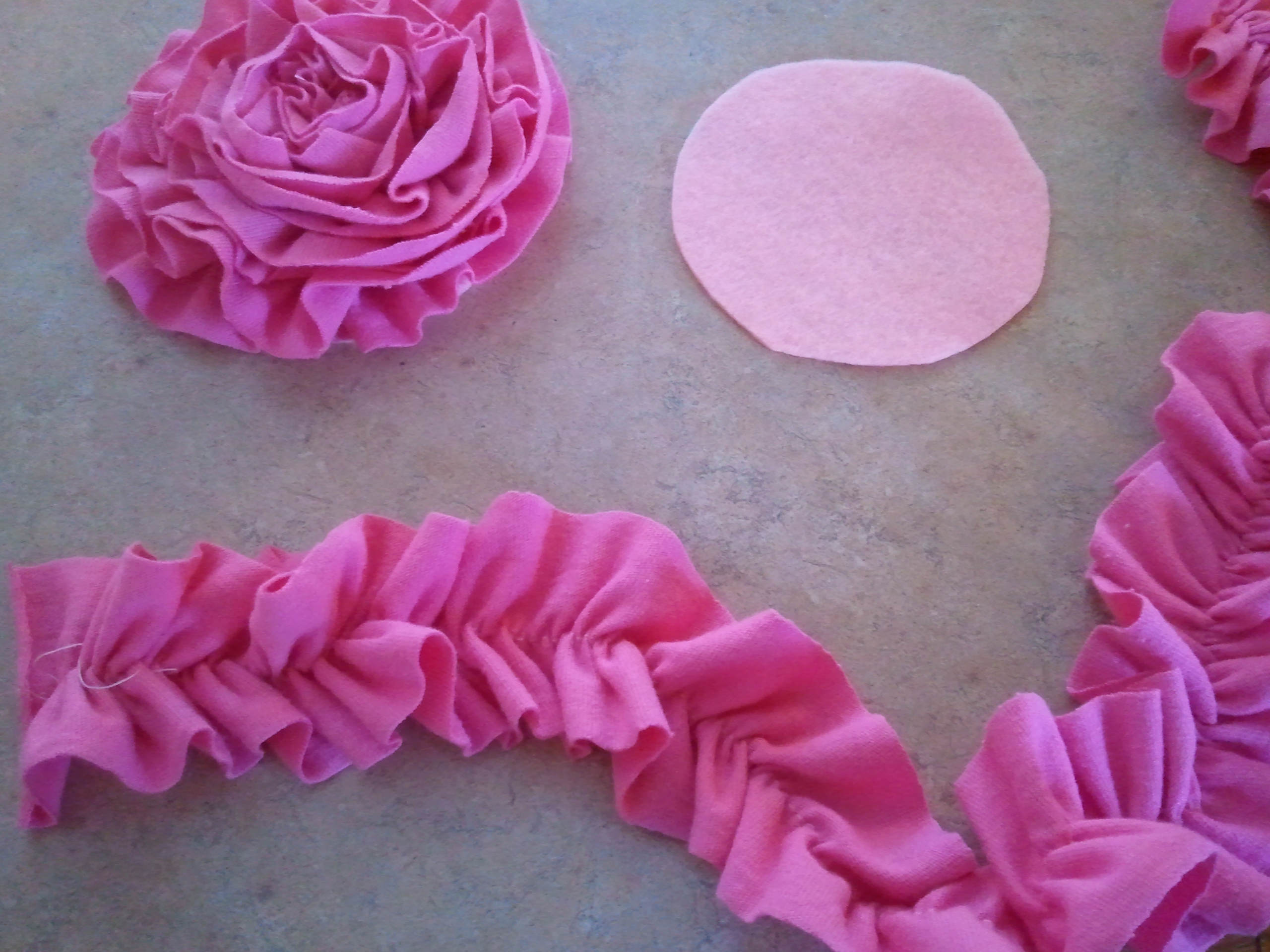 Make the main body into a pillow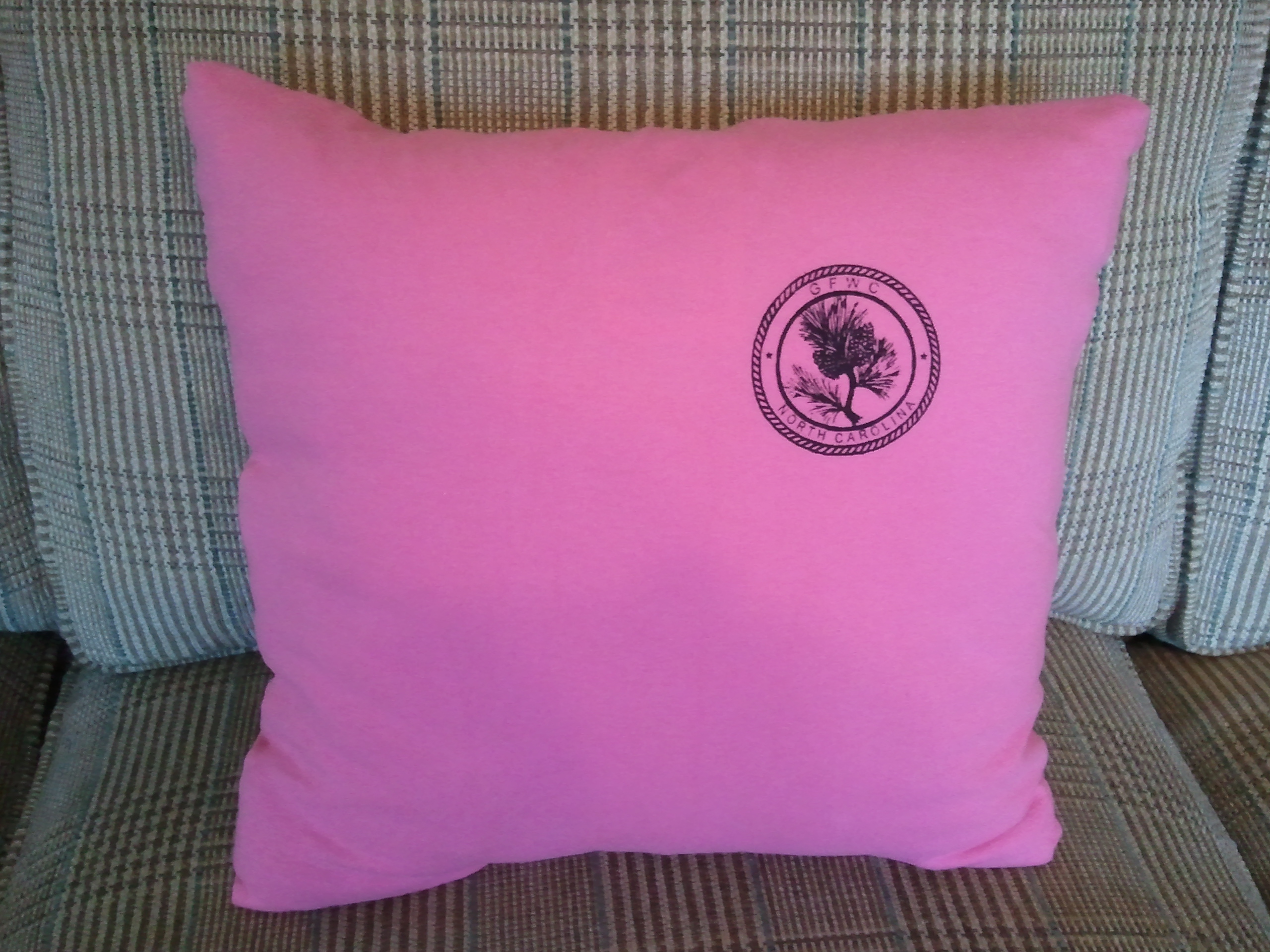 Hot Glue Flowers in place, One finished flower decorated pillow!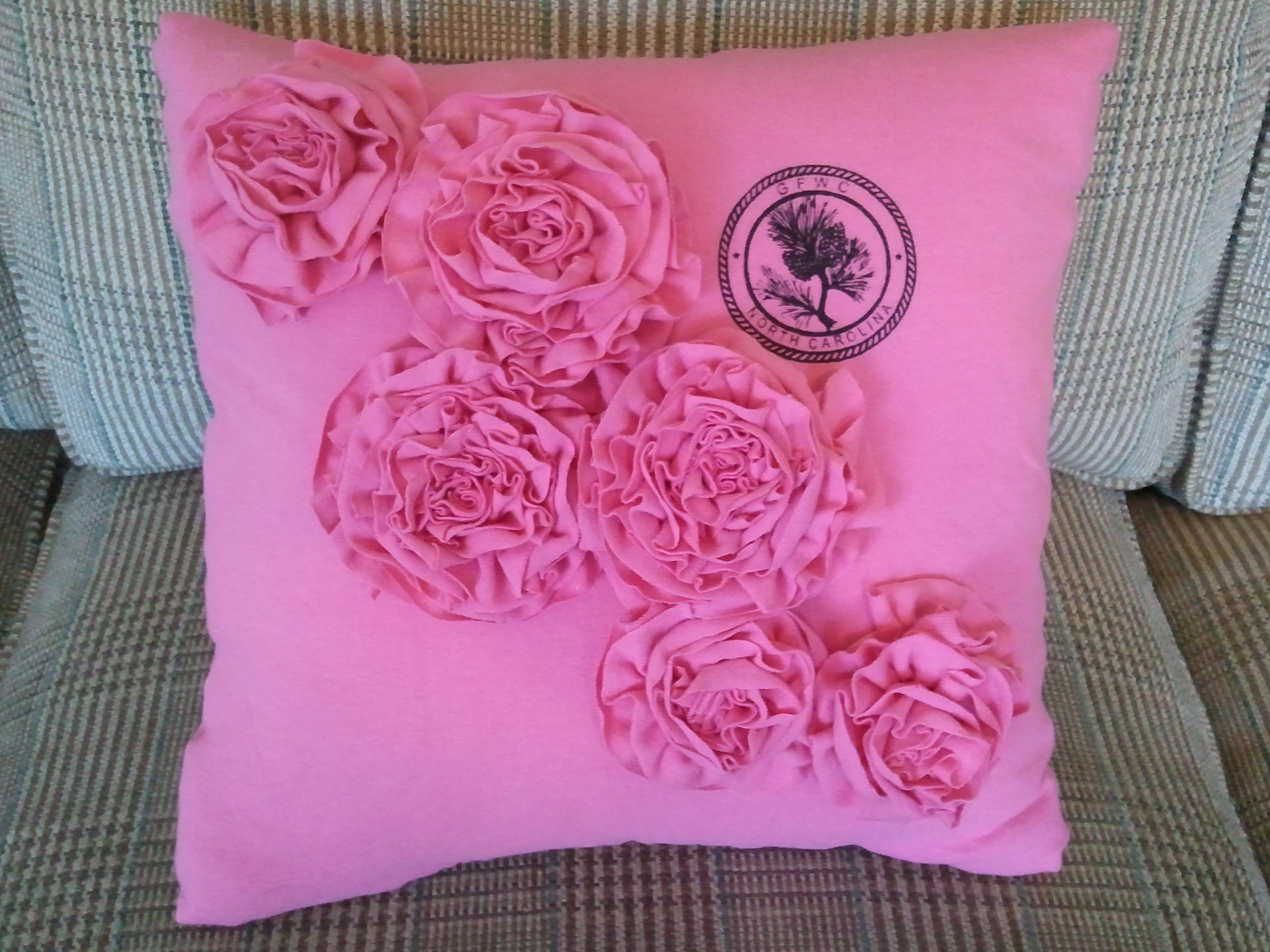 And the back. Yay,Girls in the Run!