Taking special t-shirts or other pieces of clothing and incorporating them into something new can be fun, and rewarding.
These wall hangings and pillows were made out of t-shirts that I had, and will be donated to the upcoming GFWC (General Federation of Woman's Clubs – www.gfwc.org ) International Convention in Memphis, June 2015. (Please note these were new shirts used for these projects, but you can use a favorite shirt when making your own creation).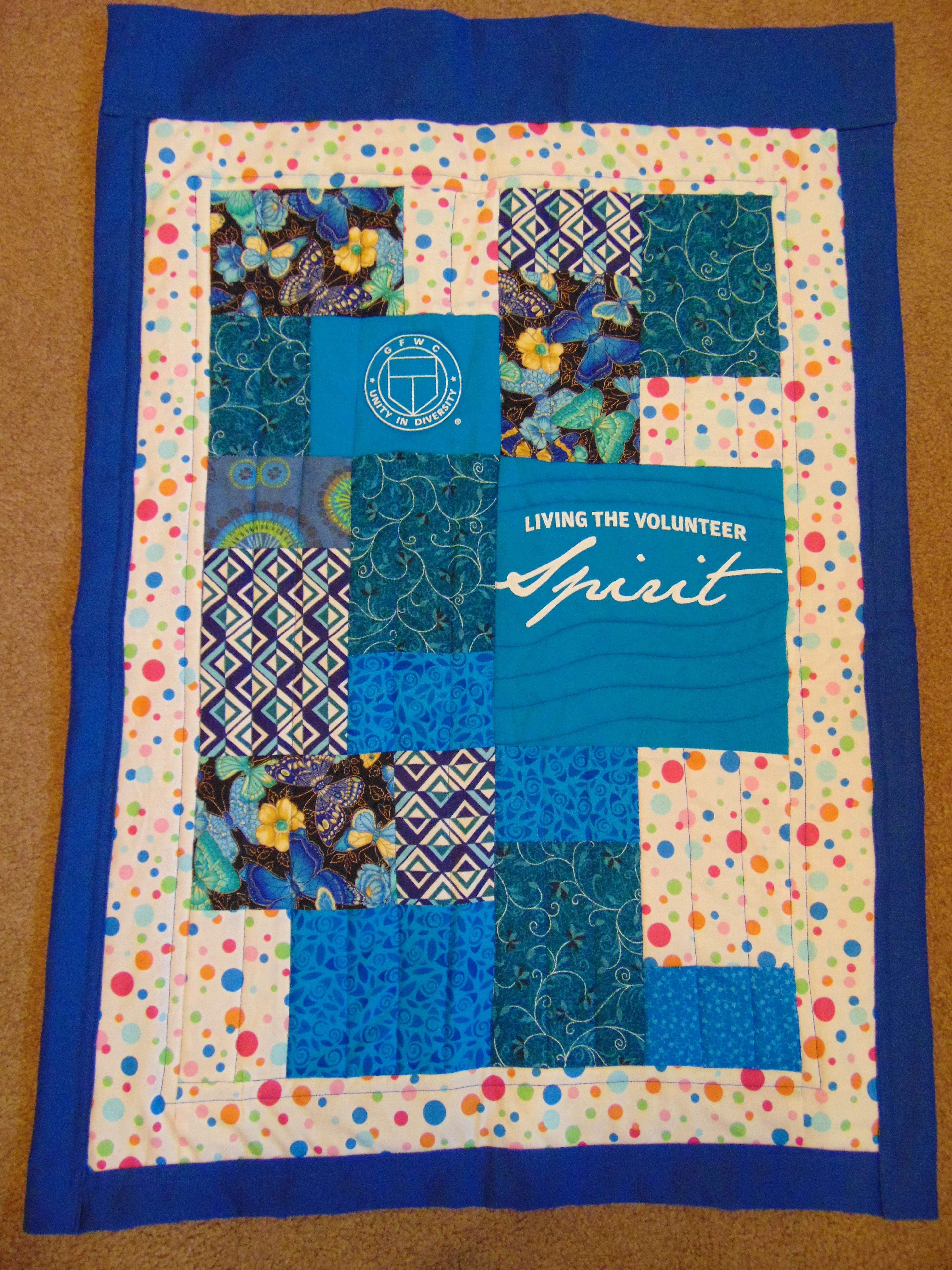 I was able to use the logos from the front and back of the shirt with a very simple quilt square pattern.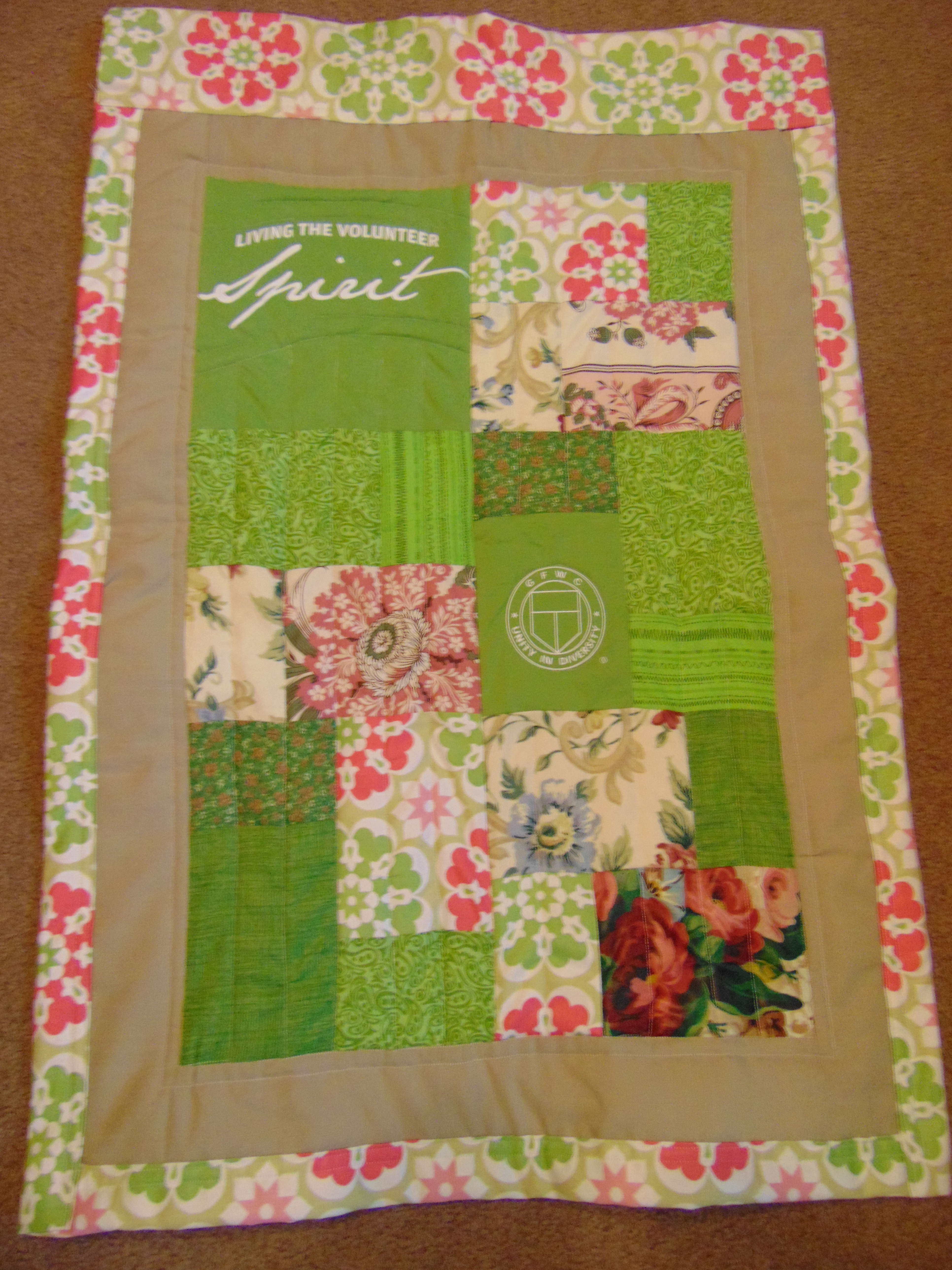 The wall hangings can be used to display pins on, or as a lap throw. They were machine quilted, which made them very quick to sew up.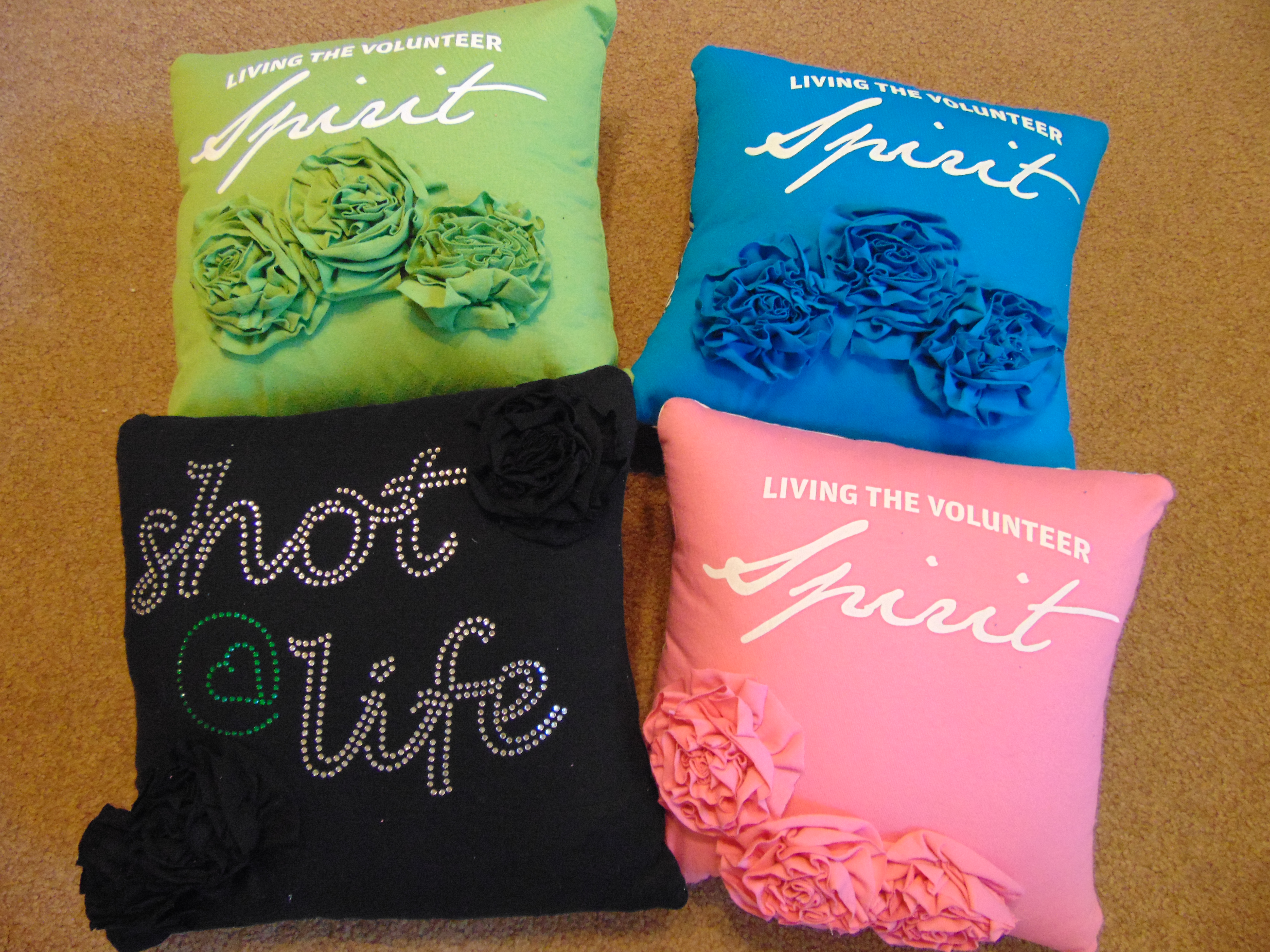 The t-shirt pillows were made with the extra fabric to form the flowers and described in an earlier post. Quick fun, and bring back many great memories!