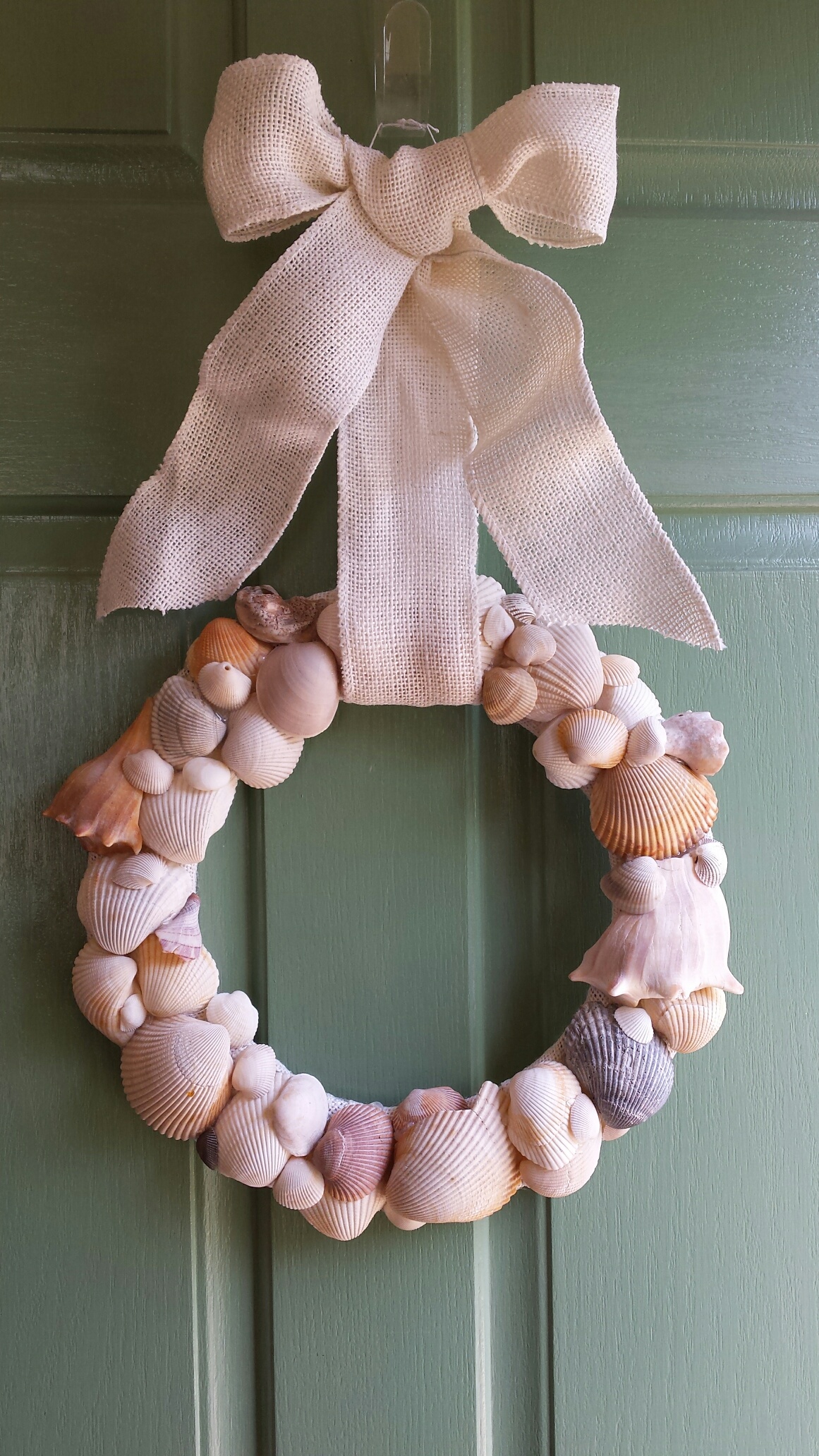 We spent two full weeks at Holden Beach, NC this past fall. The sea shells were plentiful. For Christmas we made Sea Shell Angels. With Spring and Summer approaching, I decided a sea shell wreath was just what we needed!
I started with a wire wreath form, and covered it with a burlap ribbon.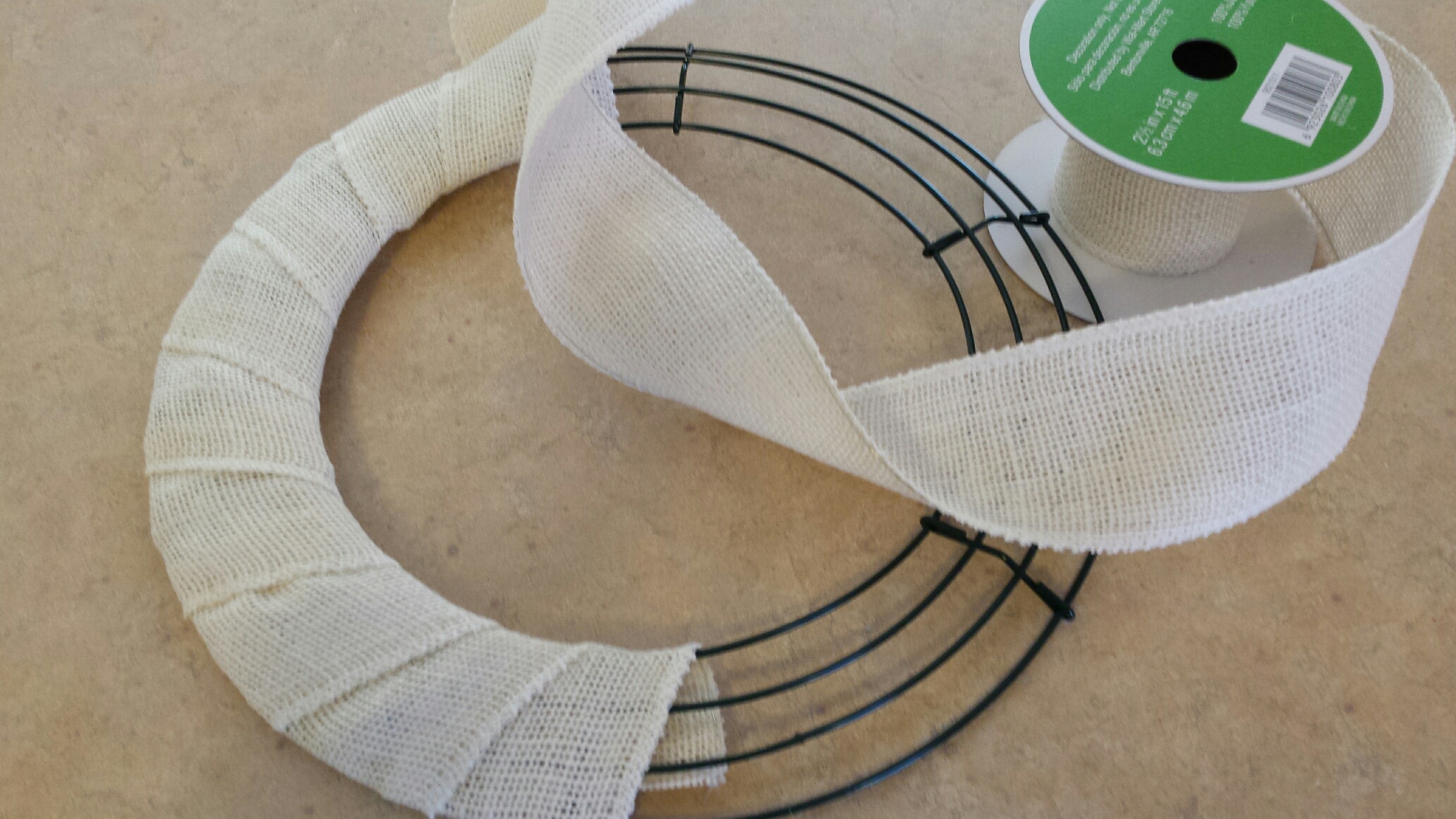 Then with my trusty hot glue gun, added shells of all shapes and sizes, until it was a full as I liked. I finished it off with a  burlap loop and bow for hanging.
It only took about an hour to complete!