Rice bags are a wonderful thing. They come in sets of two coordinating fabrics.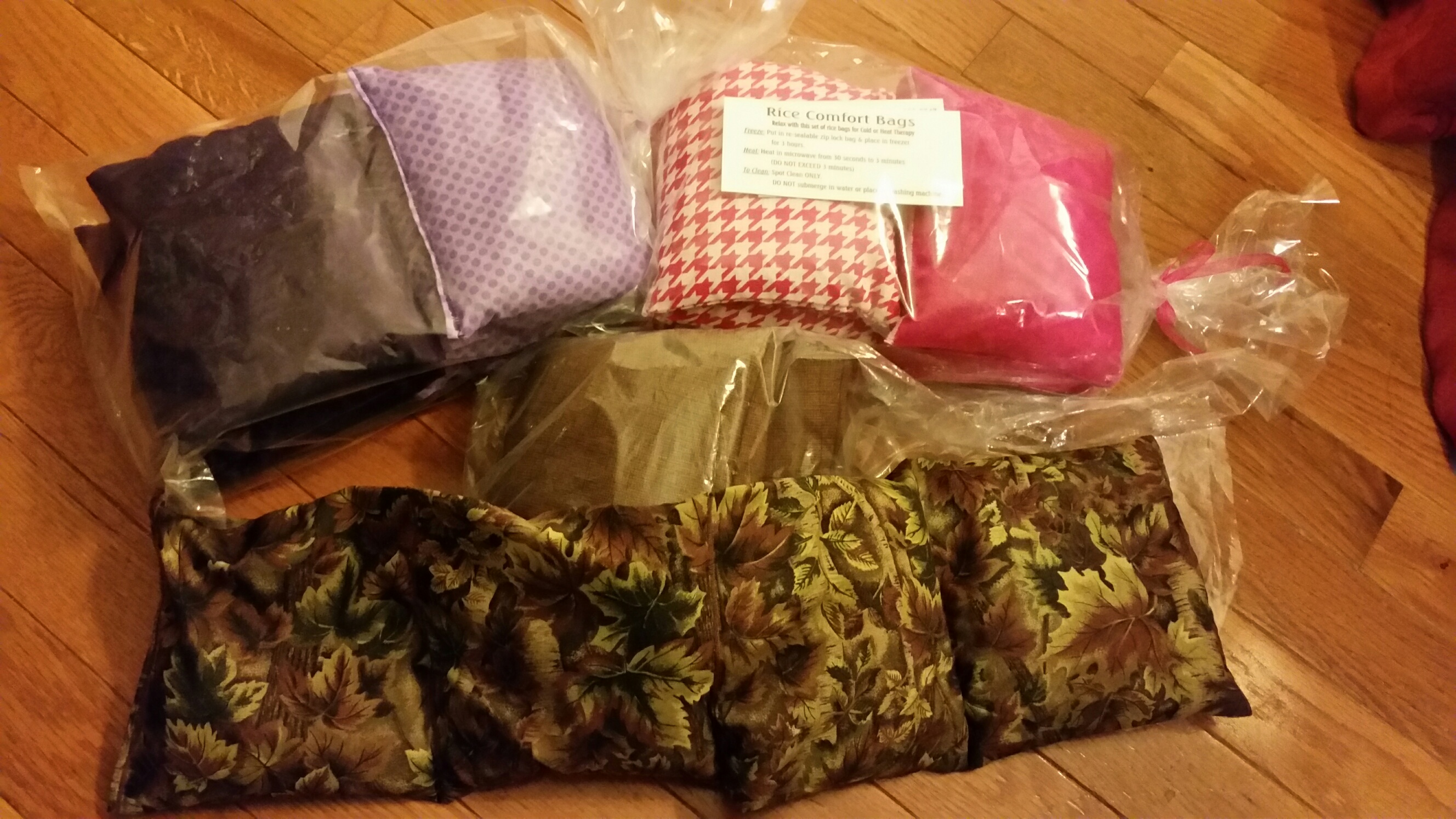 Keep one in the freezer, pop the other in the microwave for 30 seconds -3 minutes. Use the heated one until it cools – on your back, or where your muscles ache. Then use the cold one. Alternate back and forth. They measure about 20″ long and are filled with rice.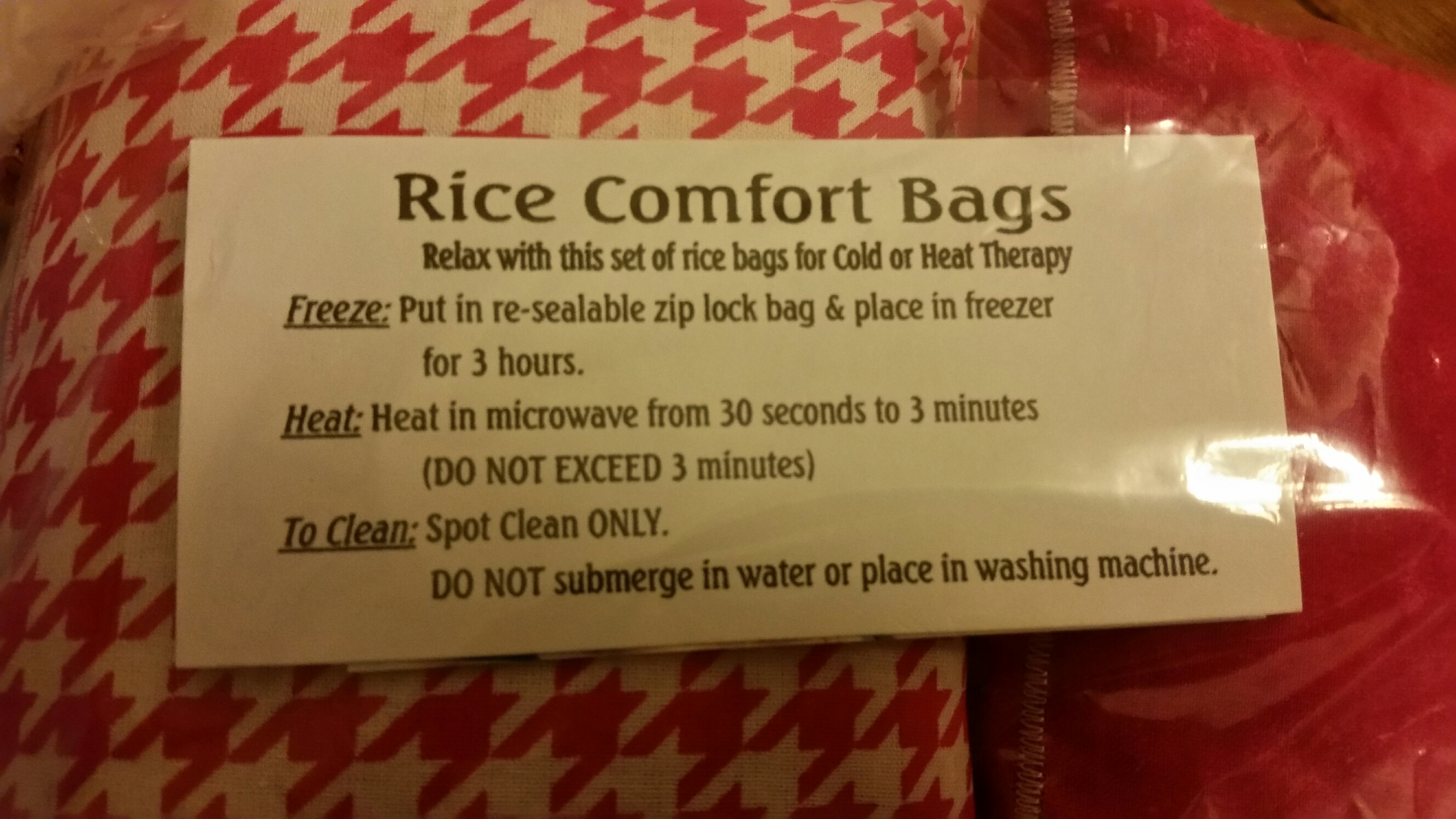 I'm not a doctor, but they do help with muscle aches (the heated one can also warm your feet on a chilly night!)
Available in assorted colors. $15.00 a set of two.