Perfect for outside.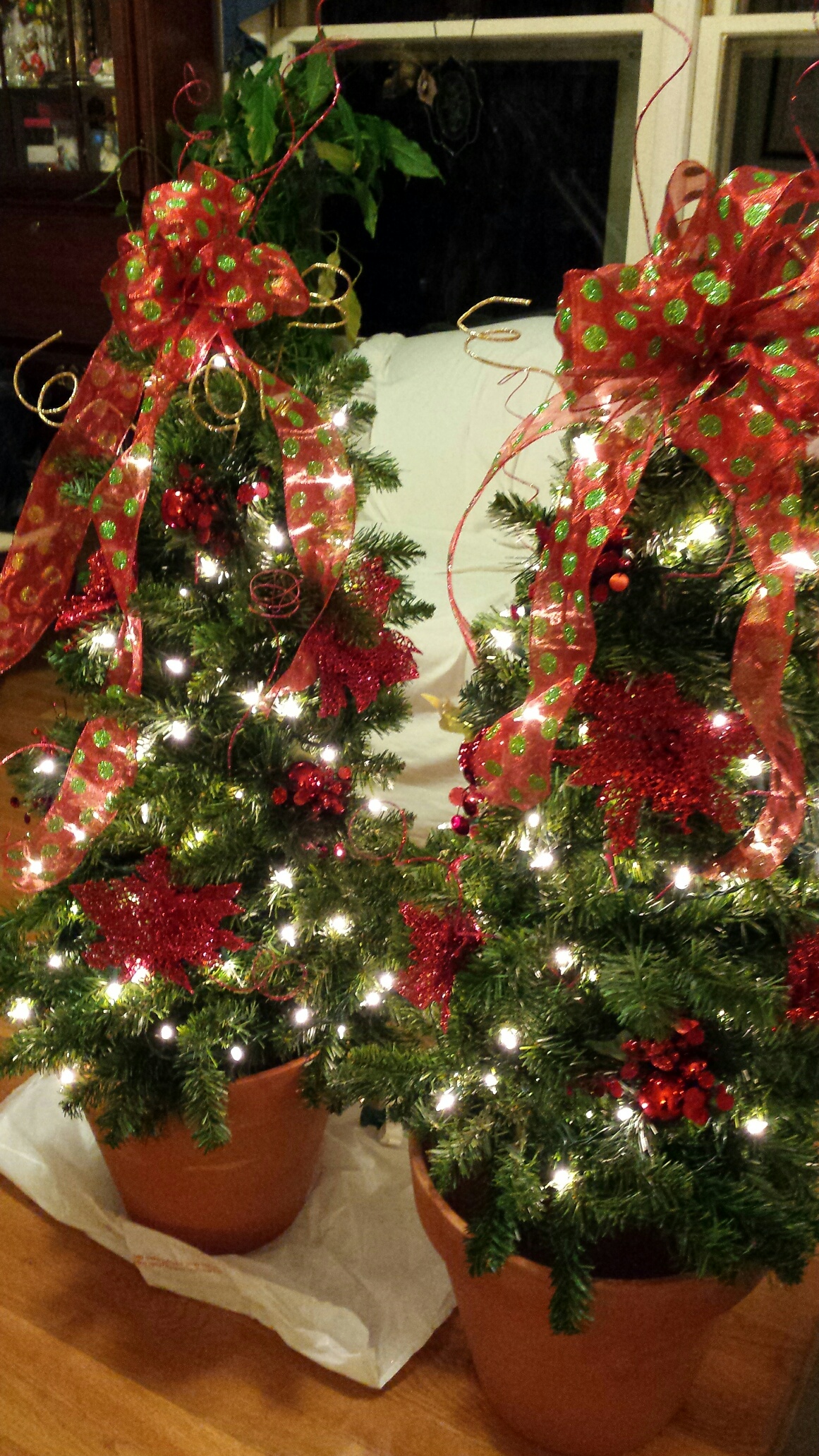 These were so easy to put together, and "if" you have any tomato cages, and extra clay pots hanging around, they were pretty inexpensive to make.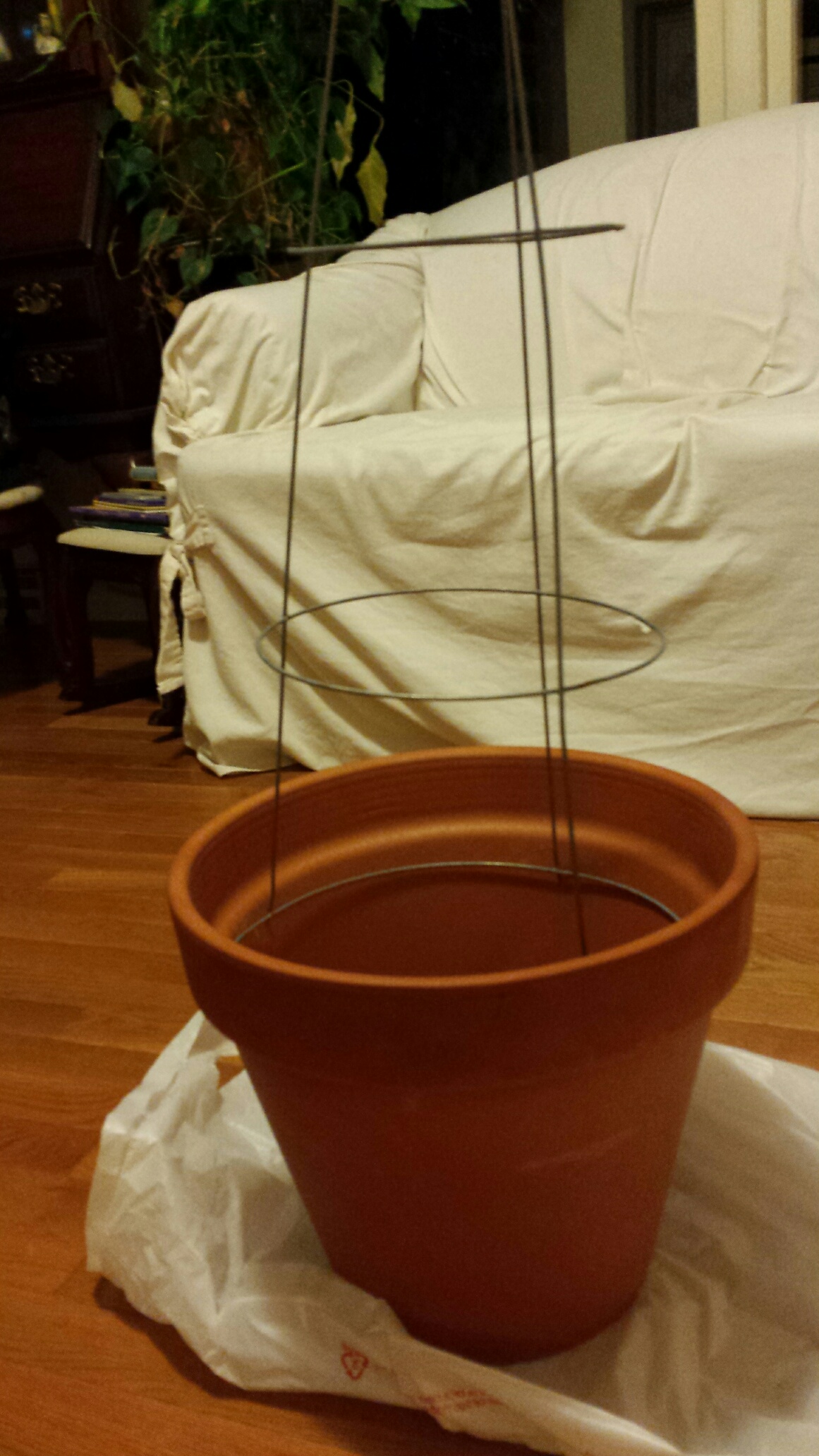 Begin by placing a tomato cage upside down in your clay pot. (You may want to secure it with duct tape or by actually putting soil or rocks in the pot).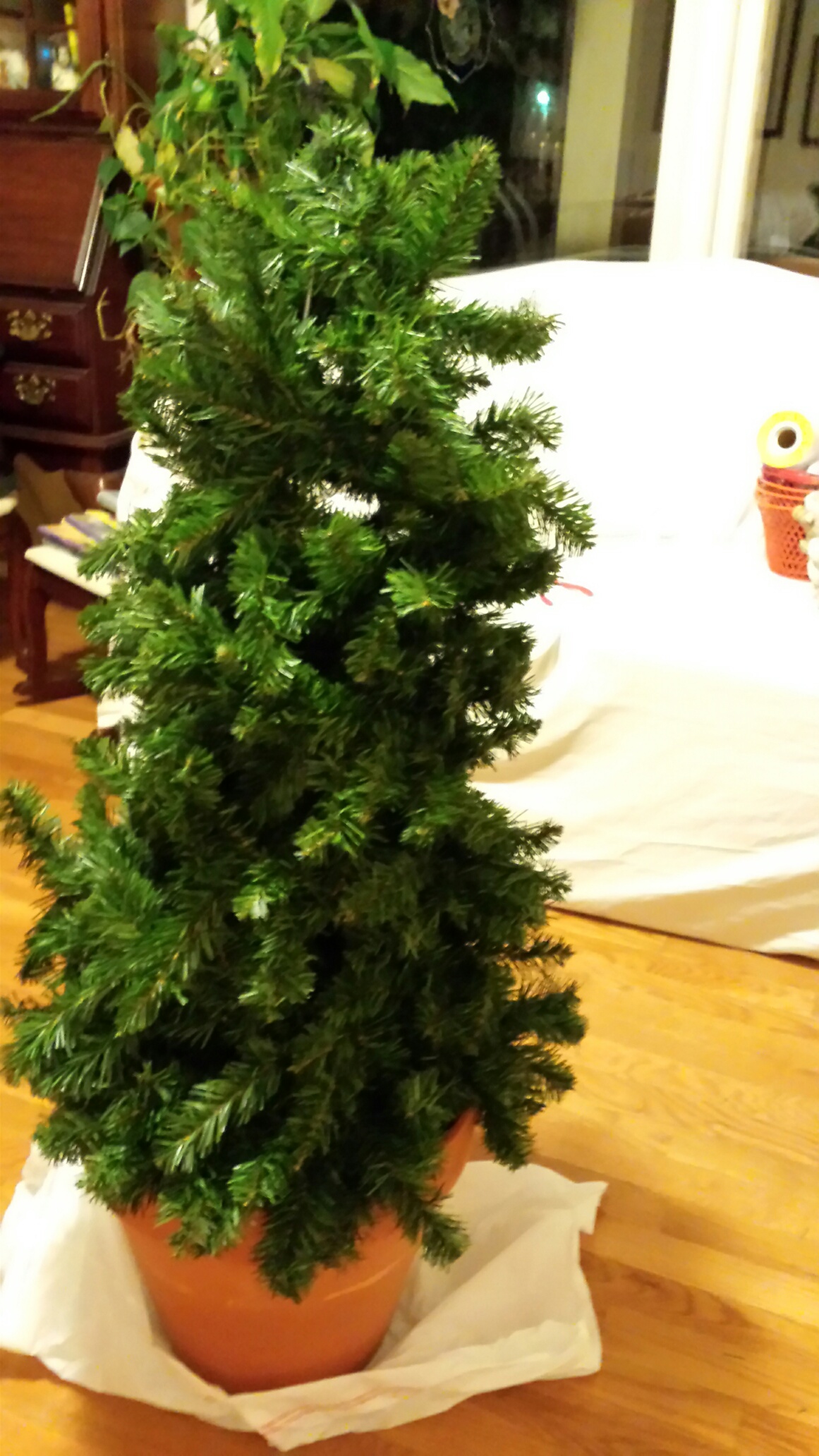 Add greenery. I used about 12 feet of wired greenery that was on sale!!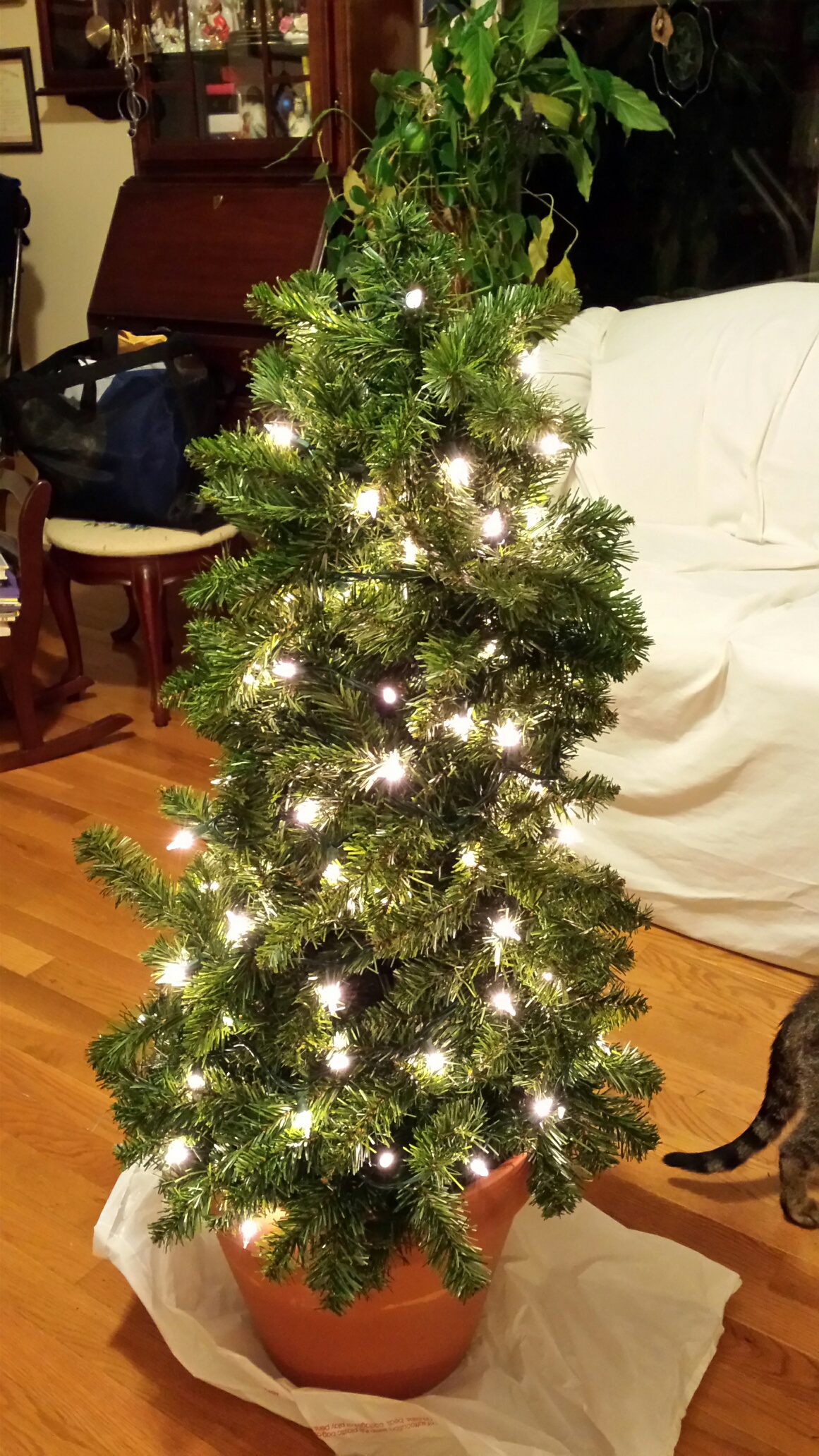 Add a string of lights….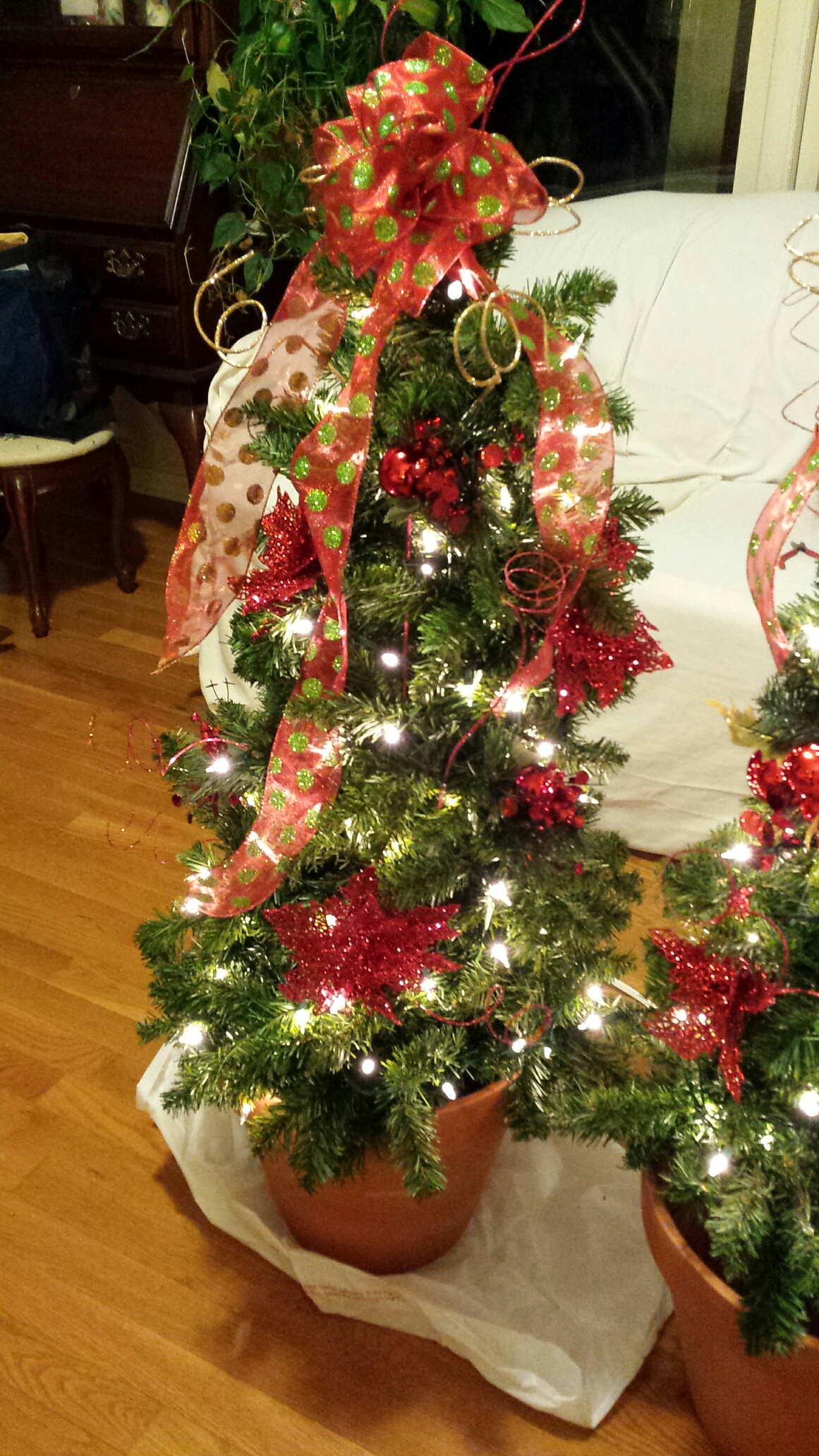 And decorate! This was a quick and easy project. It took less than an hour (not including vacuuming up all the glitter!!)