GFWC – The General Federation of Women's Clubs is an international women's organization  dedicated to community improvement by enhancing the lives of other through volunteer service.
I have been honored to be a member of GFWC through my local clubs since 1985. Each April 24th we celebration the founding of our national organization which began in 1890.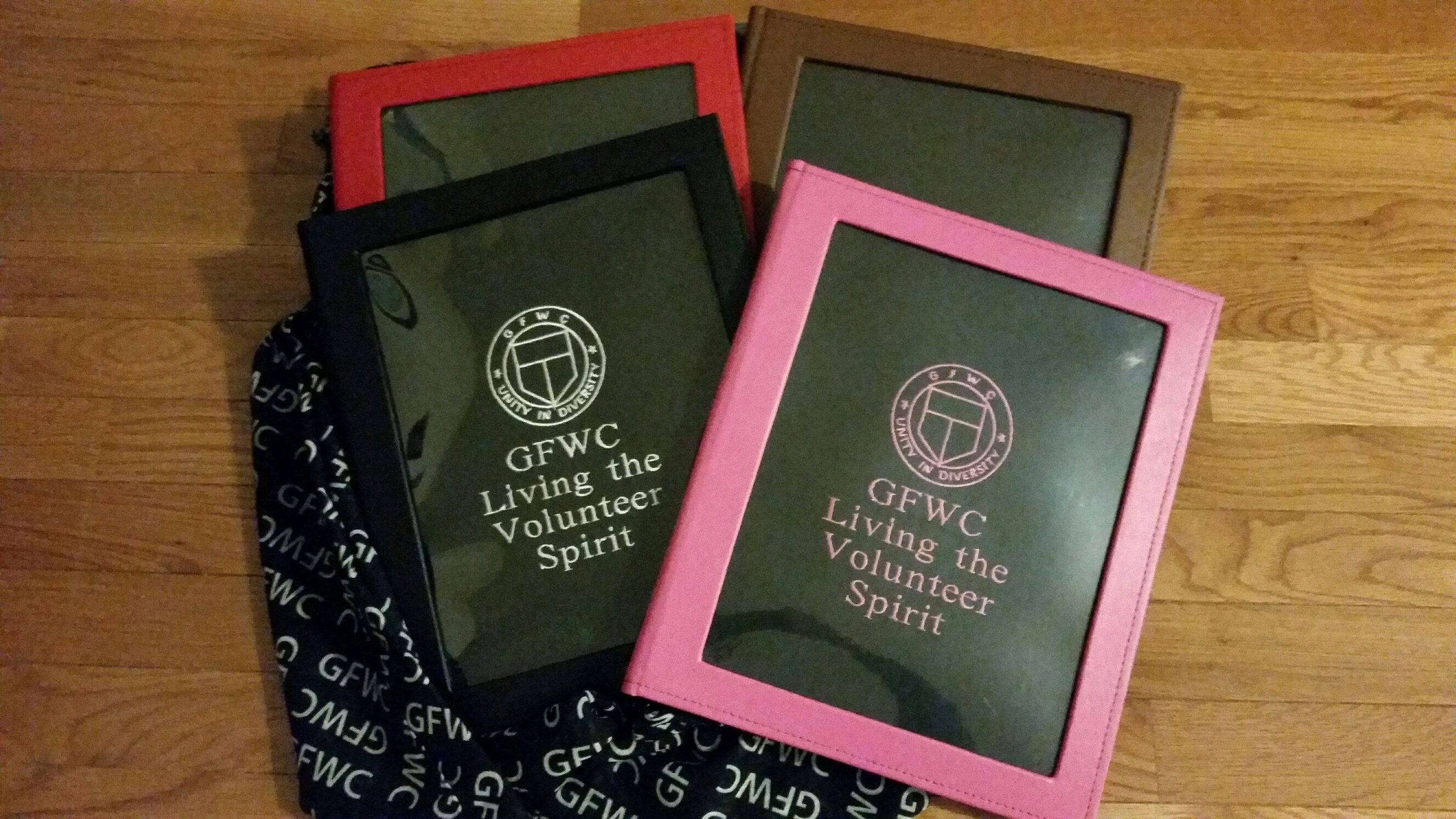 Our motto is "Living the Volunter Spirit" which I have embroidered and used inside the cover of these notebooks.
GFWC clubs and clubwomen are the fabric that binds not only the Federation, but the communities in which they live and work. By Living the Volunteer Spirit, GFWC clubwomen transform lives each day, not simply with monetary donations, but with hands-on tangible projects that provide immediate impact.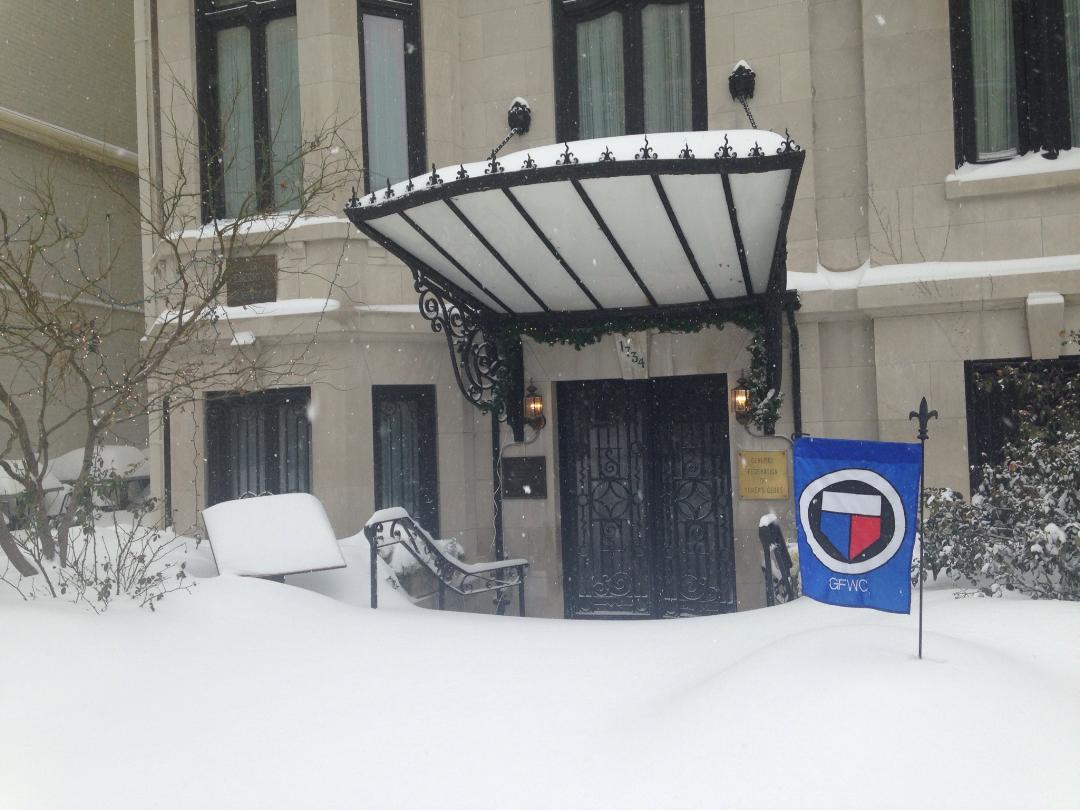 Over the years I have been allowed to make items incorporating the GFWC logo. In honor of of Federation Day here are a few, starting with the GFWC Yard flag, displayed at the GFWC Headquarters in Washinton, DC after a snow storm.
GFWC Girlfriends are just the best! I have made lifelong frends locally, across North Carolina and the nation!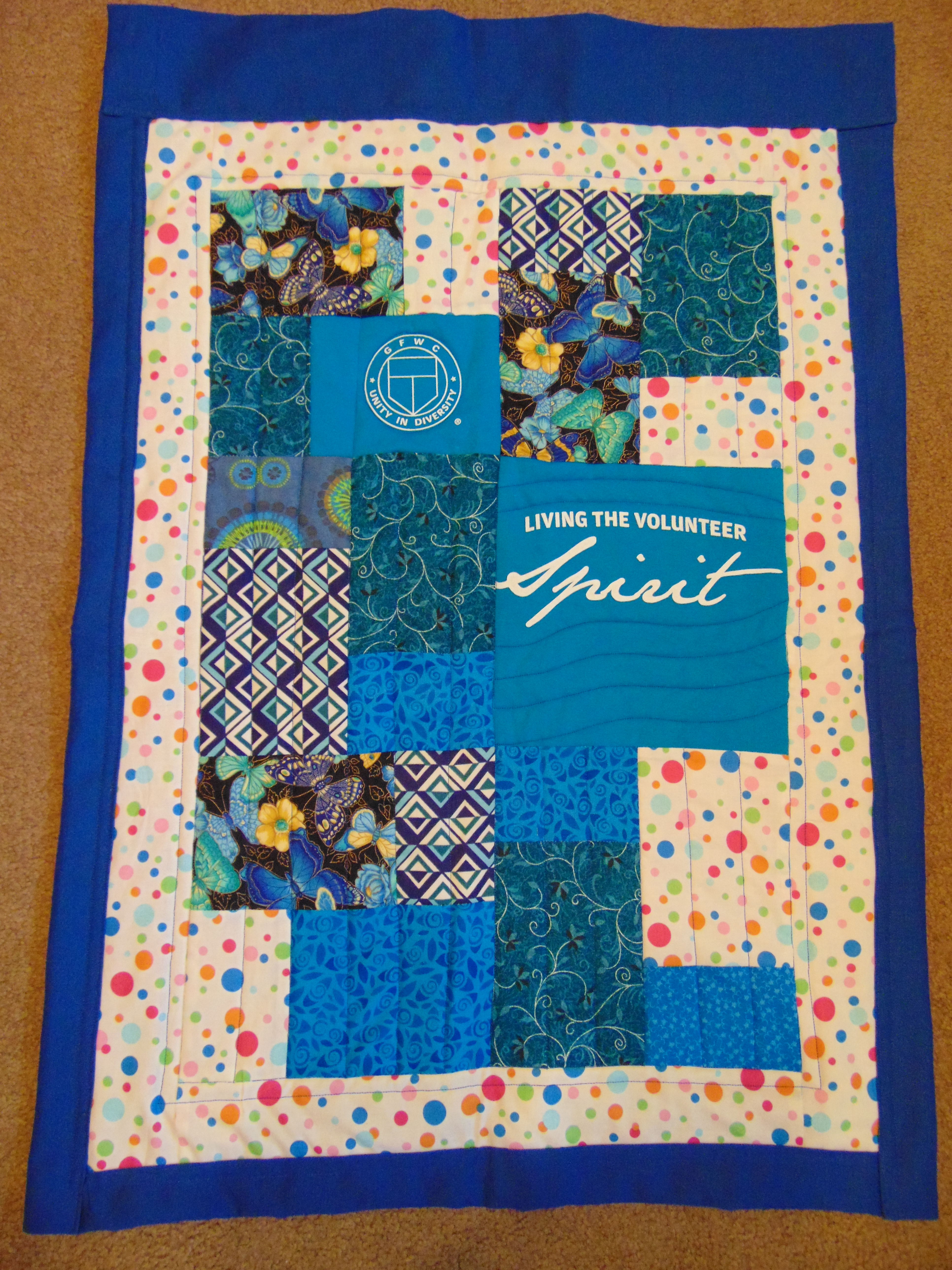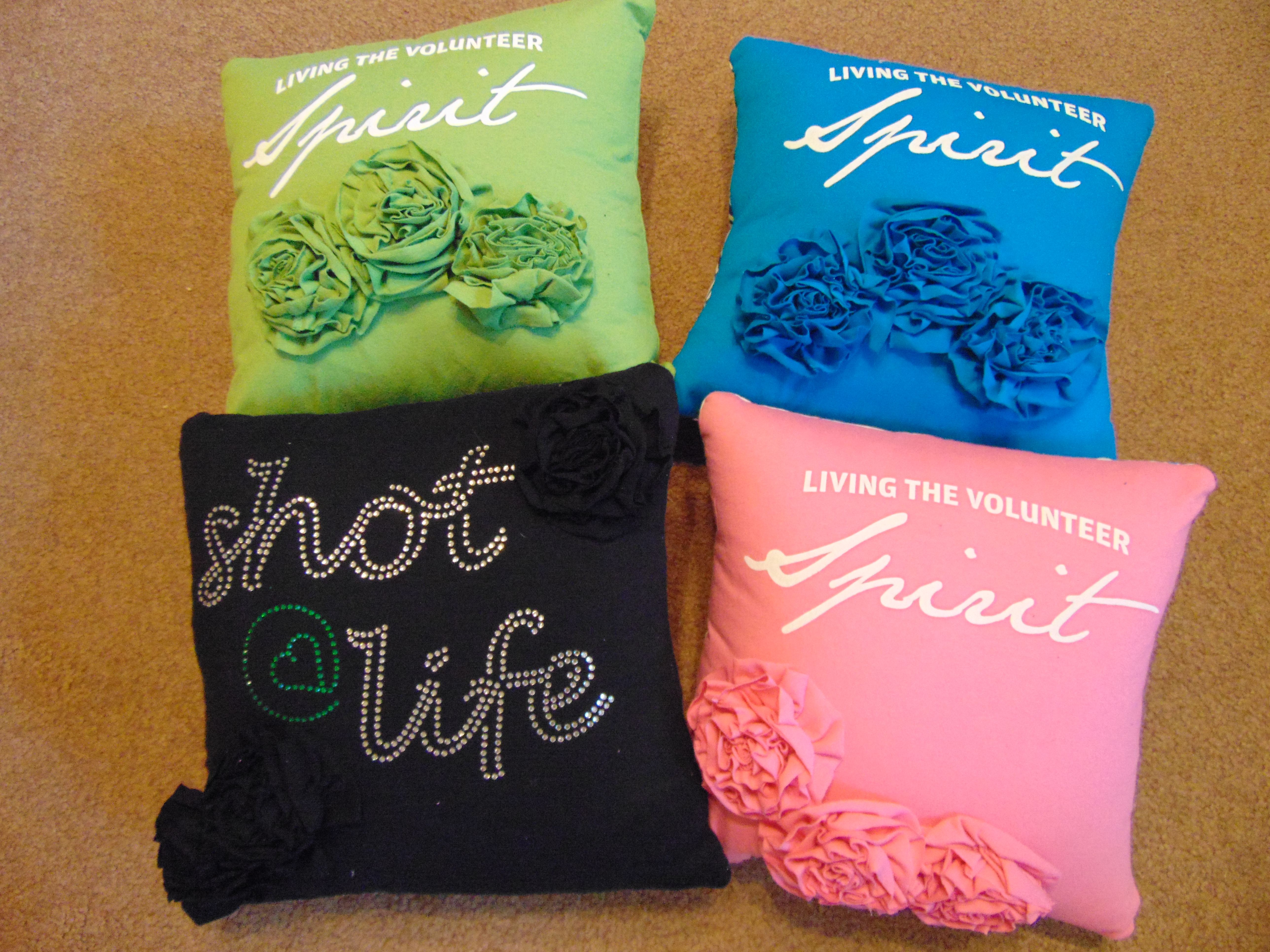 Using GFWC T-shirts, these wall hangings and pillows were used as fundraising items at the GFWC International Convention in Memphis in 2015
This year at the 126th Annual Convention a basket of GFWC goodies will be donated once again for the silent auction.
To learn more about this amazing organization check out our web site: www.gfwc.org