After serving at the General Federation of Woman's Club of North Carolina State President from 2012-2014, the 50 GFWC State Presidents formed a National Club: GFWC Laister's Phoenix Firebirds. To celebrate, I embroidered a dishtowel with a Phoenix and our club name for each of the State Presidents, and an Apron for our 2012-2014 International President, Mary Ellen Laister.
Rather than use my towel as a towel. I made it into a pillow.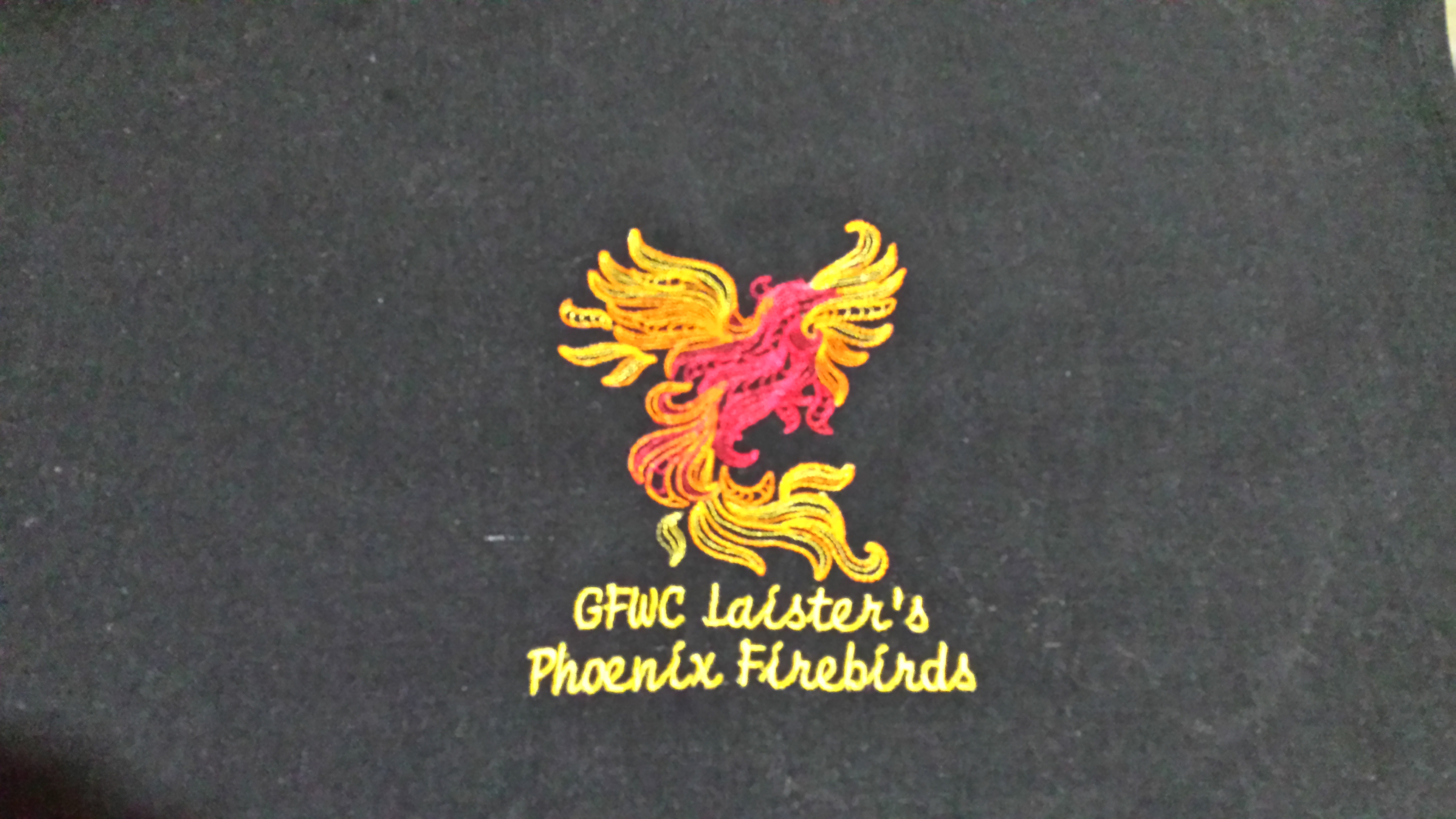 I took the finished Dishtowel, and added a few strips of ribbon.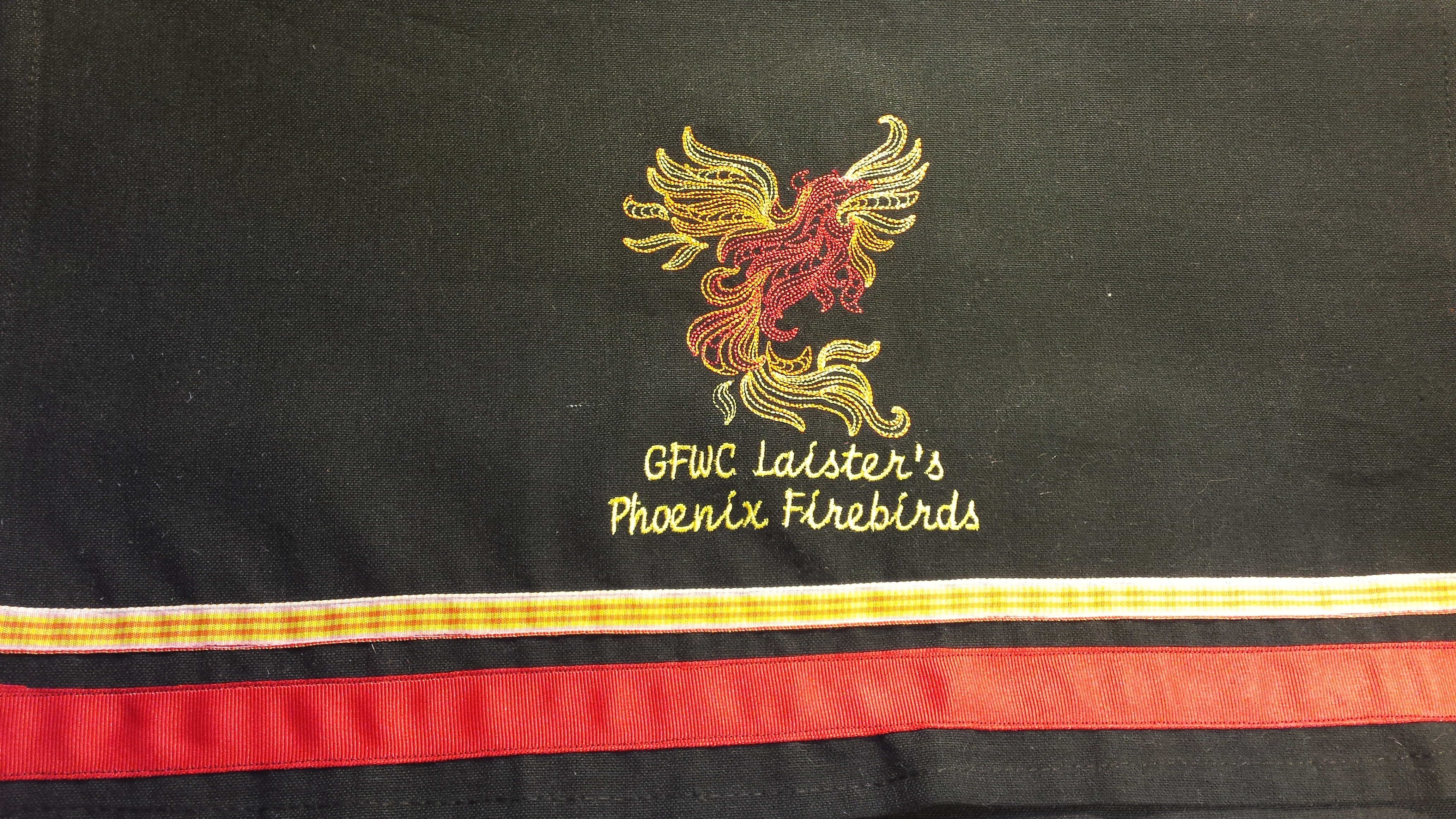 Then folded the towel into thirds, using a inexpensive Travel Pillow to be stuffed inside, using an envelope type fold.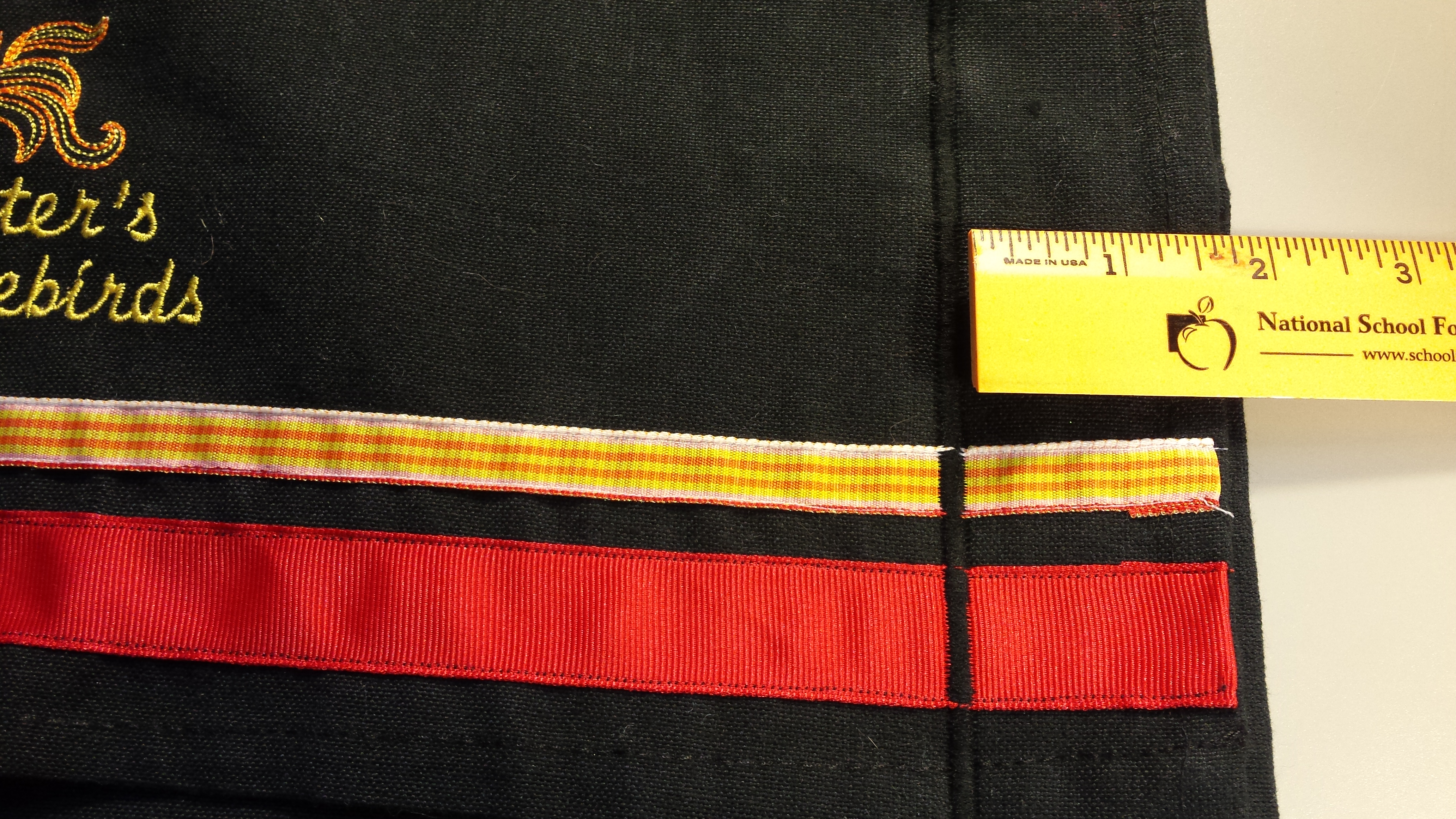 By sewing a seam about 1 3/4″ from each edge, the pillow then slips in the bottom of the envelope fold. You can slip stitch the bottom flap closed, add buttons as decorations, or just leave it as is.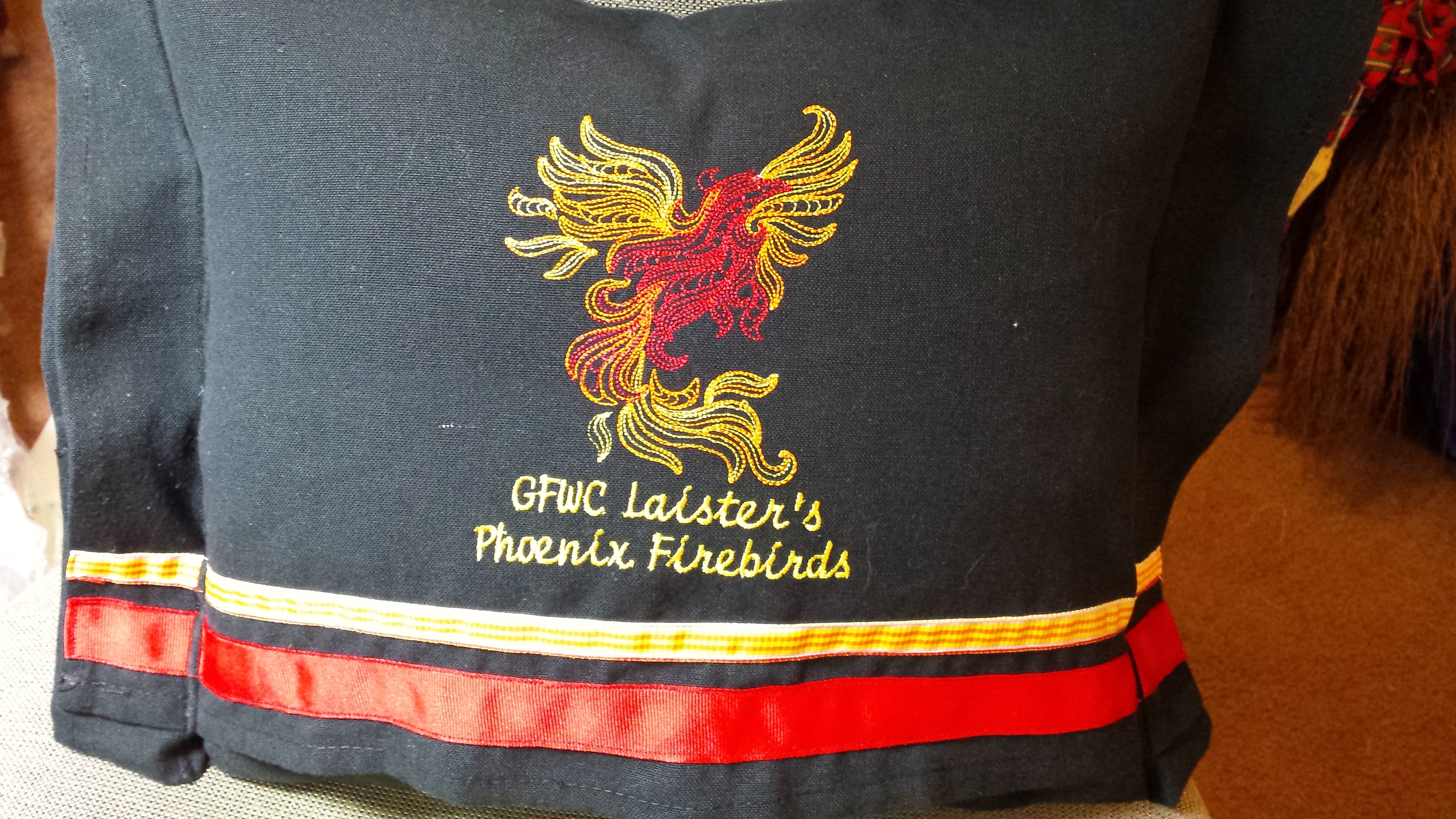 Mary Ellen Laister with her Apron and towel!