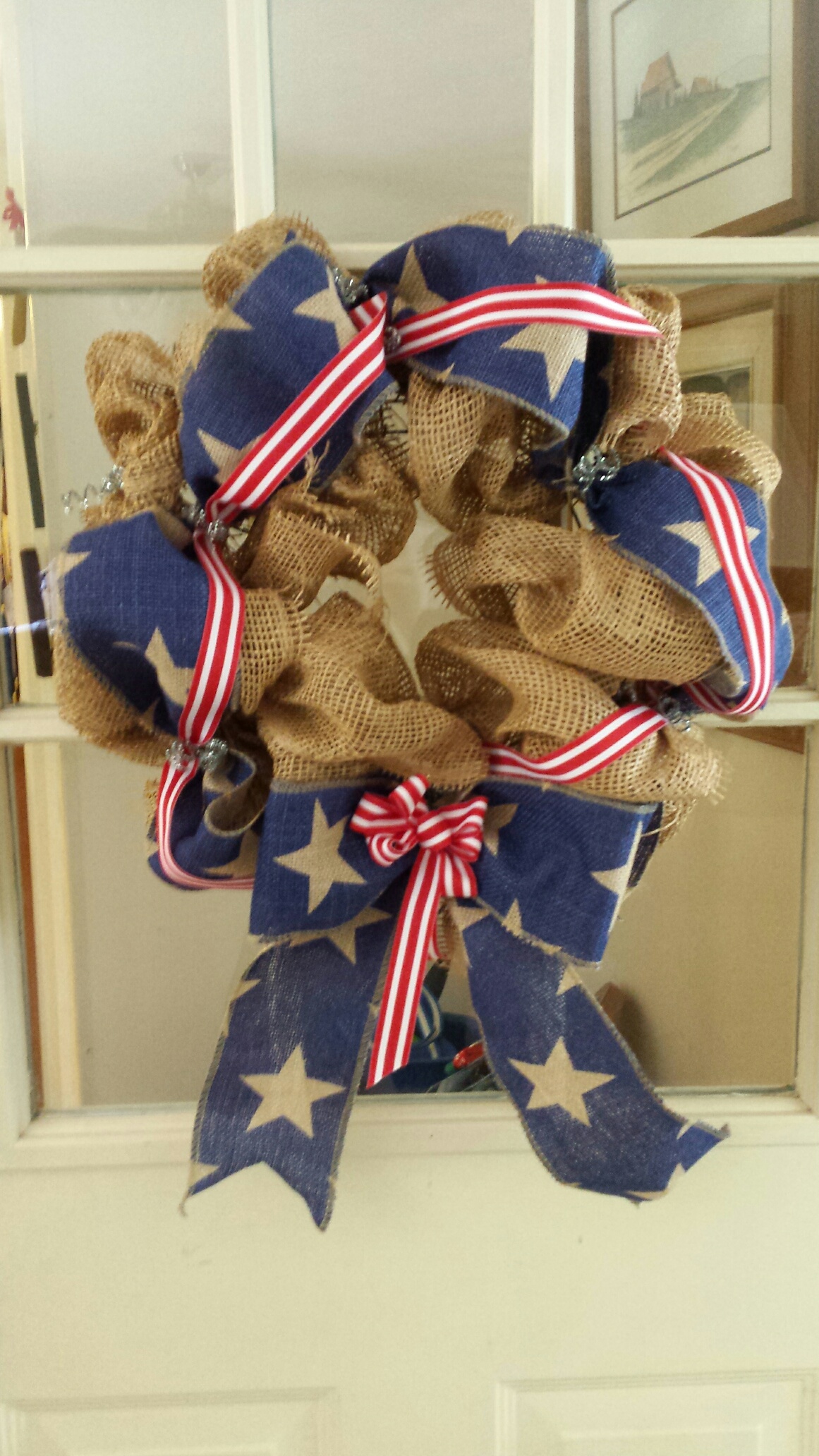 Using a wire wreath, pipe cleaners, paper mesh ribbon, and grosgrain ribbon, this wreath was made in less than an hour.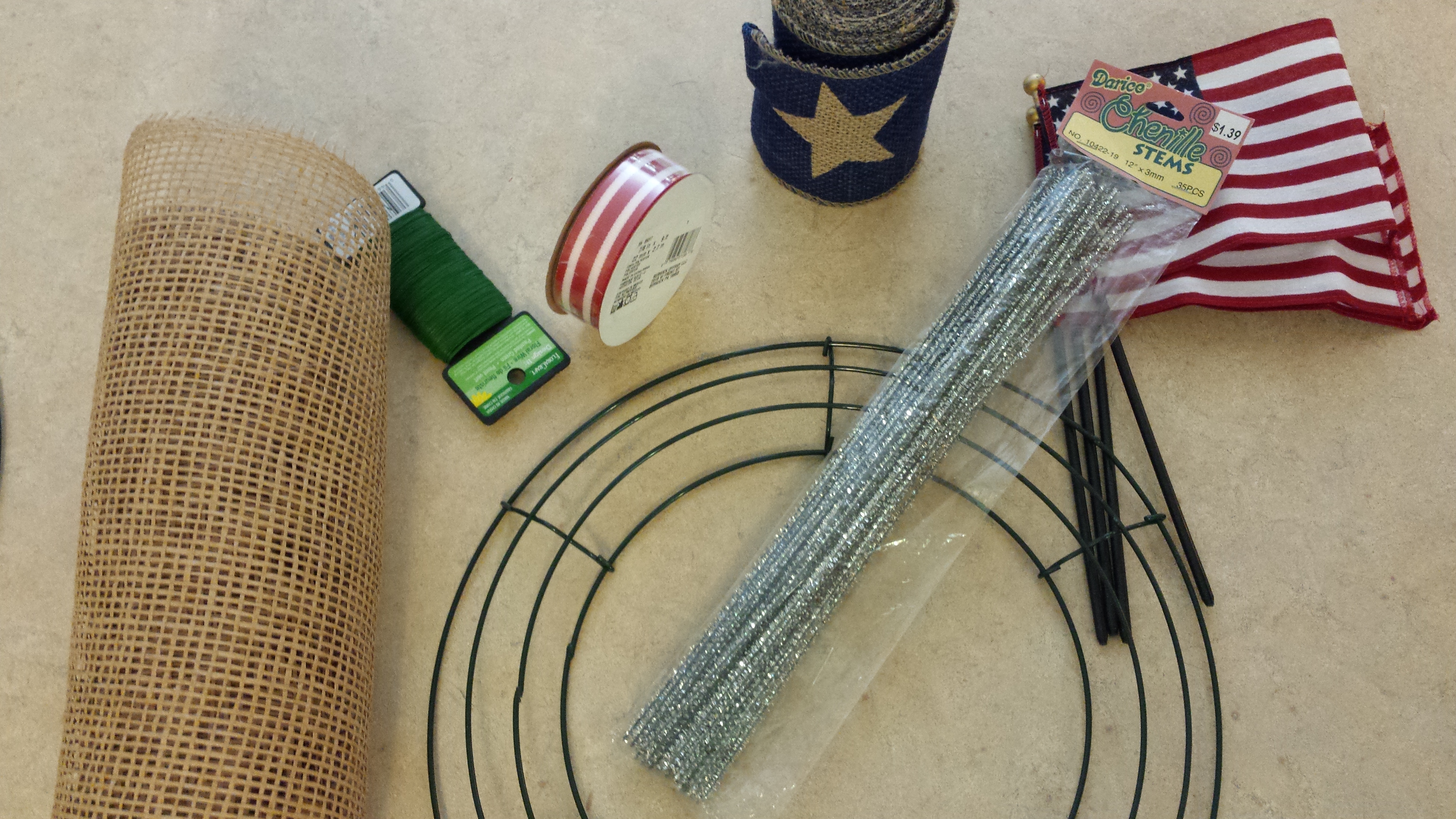 Her are the items used to make the wreath.
The first step was to twist pipe cleaners onto the wire wreath.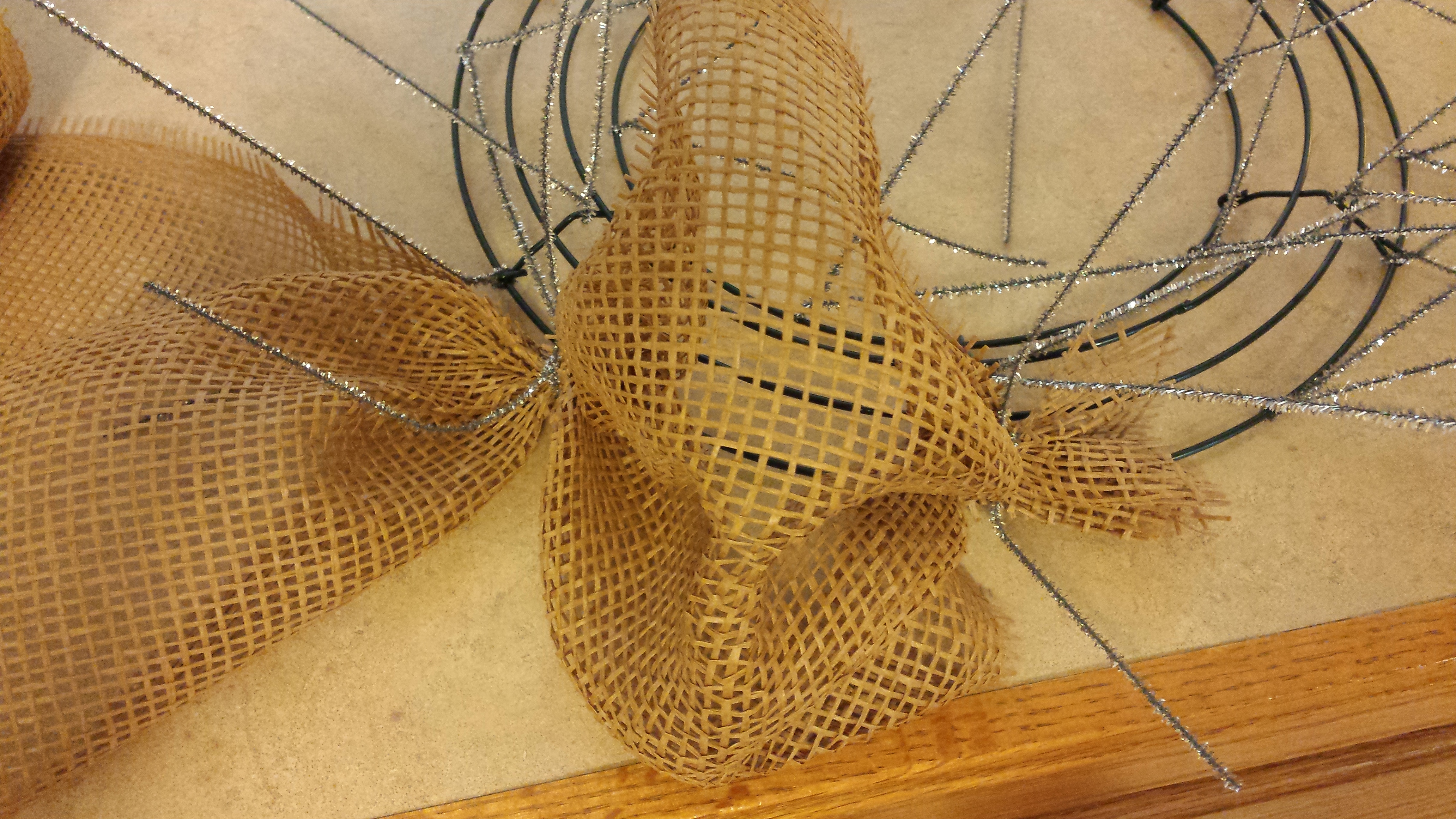 Then gathering the paper mesh, make little "poofs"  (FYI – Poof is an official craft word!) and secure with the pipe cleaners. I used silver pipe cleaners to give it a little sparkle.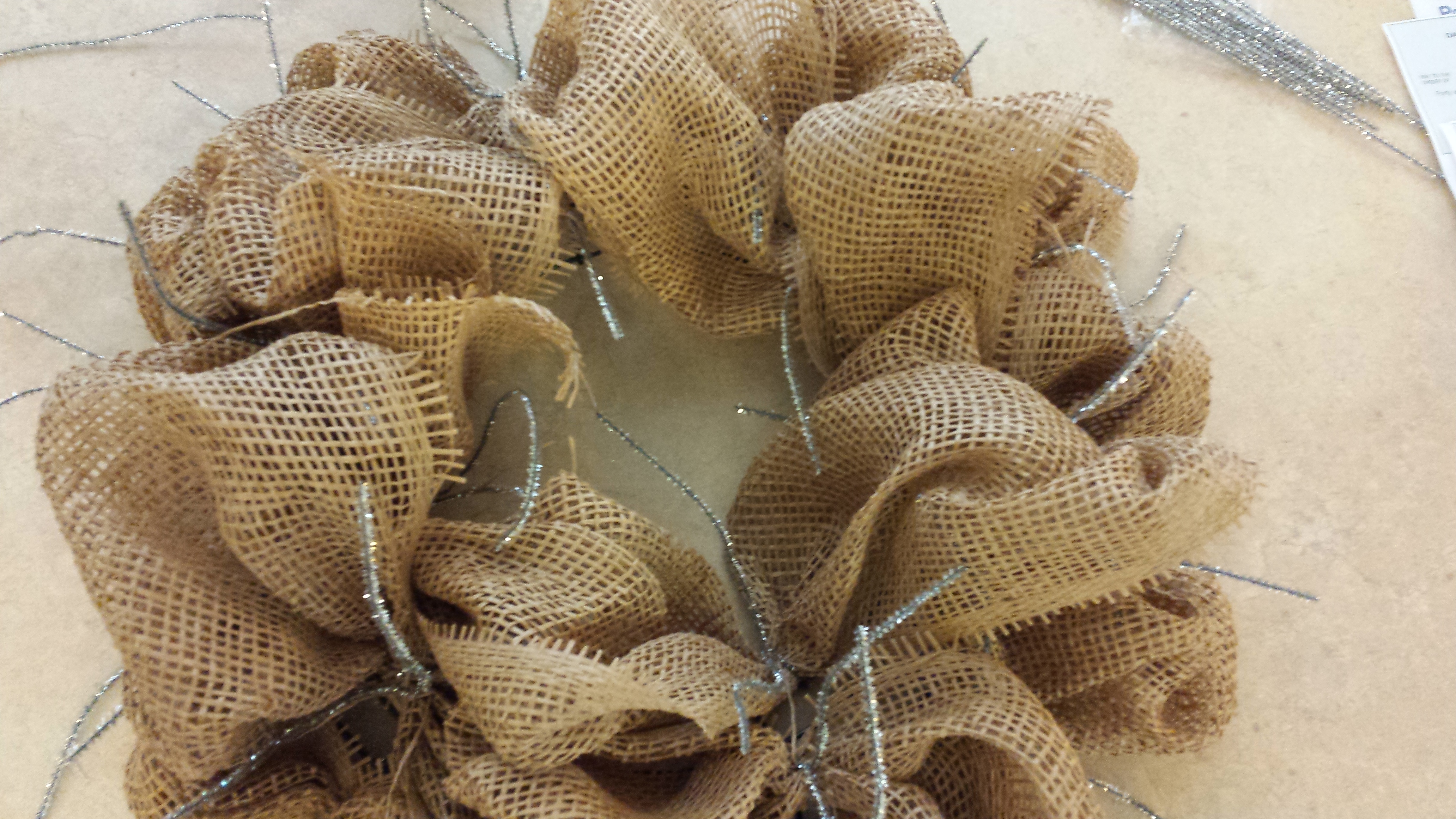 After using all the paper mesh ribbon, I then added the Blue star burlap ribbon, again using the same pipe cleaners to attach it to the wreath.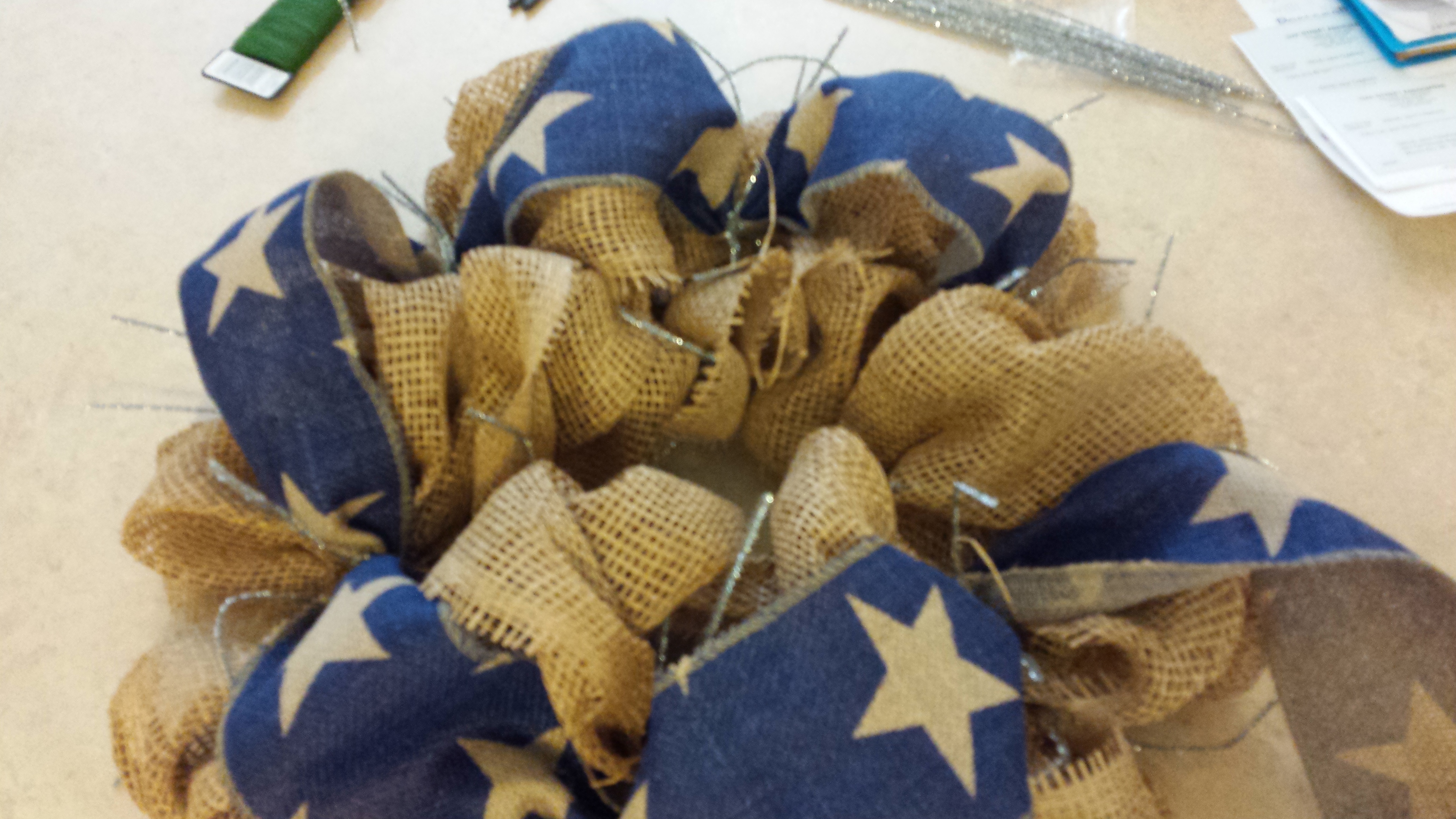 Then using the same pipe cleaners, attach the red and white stripe ribbon.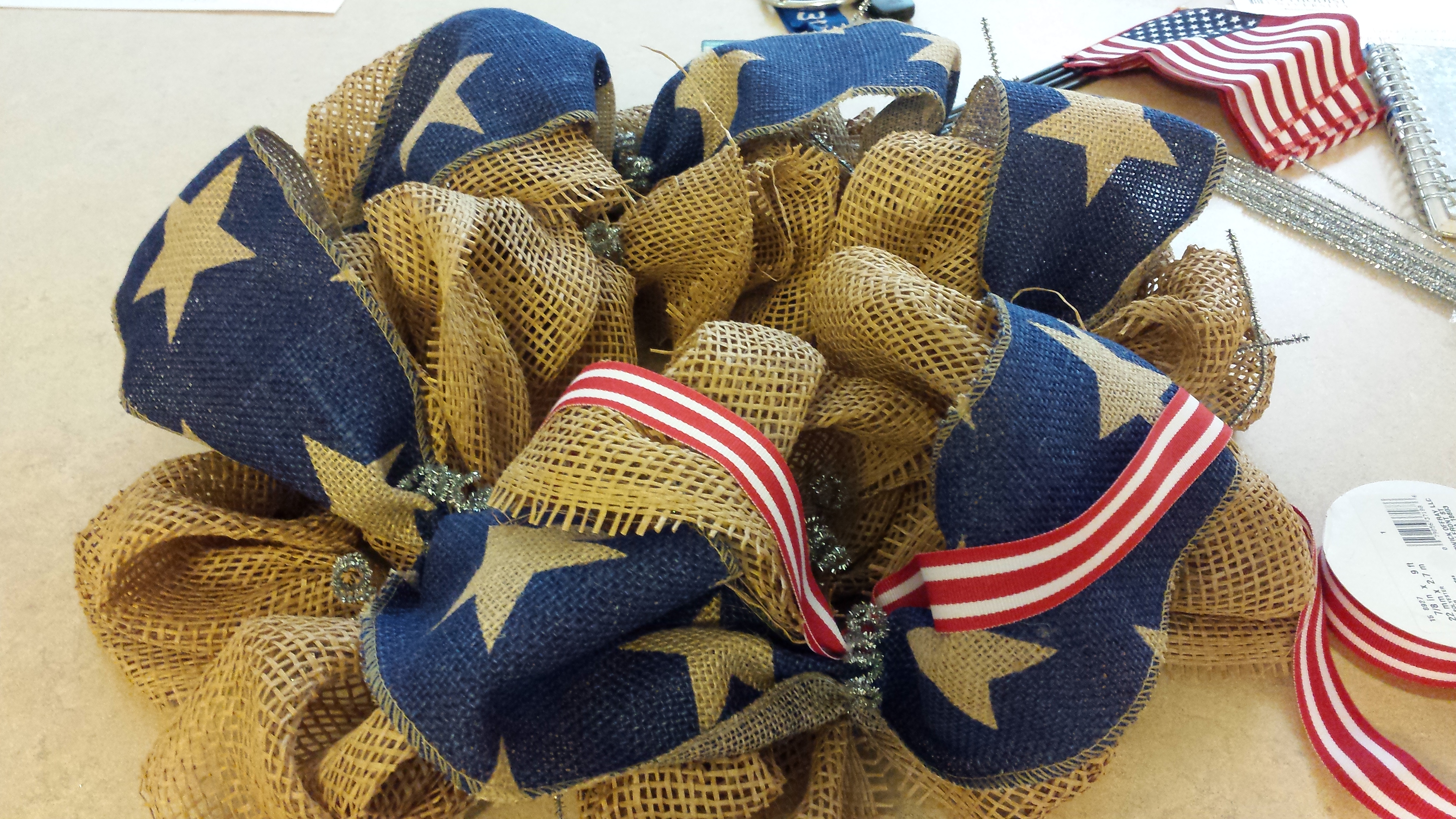 To finish off the pipe cleaner ends, I twisted them around a pencil to give them a spring effect.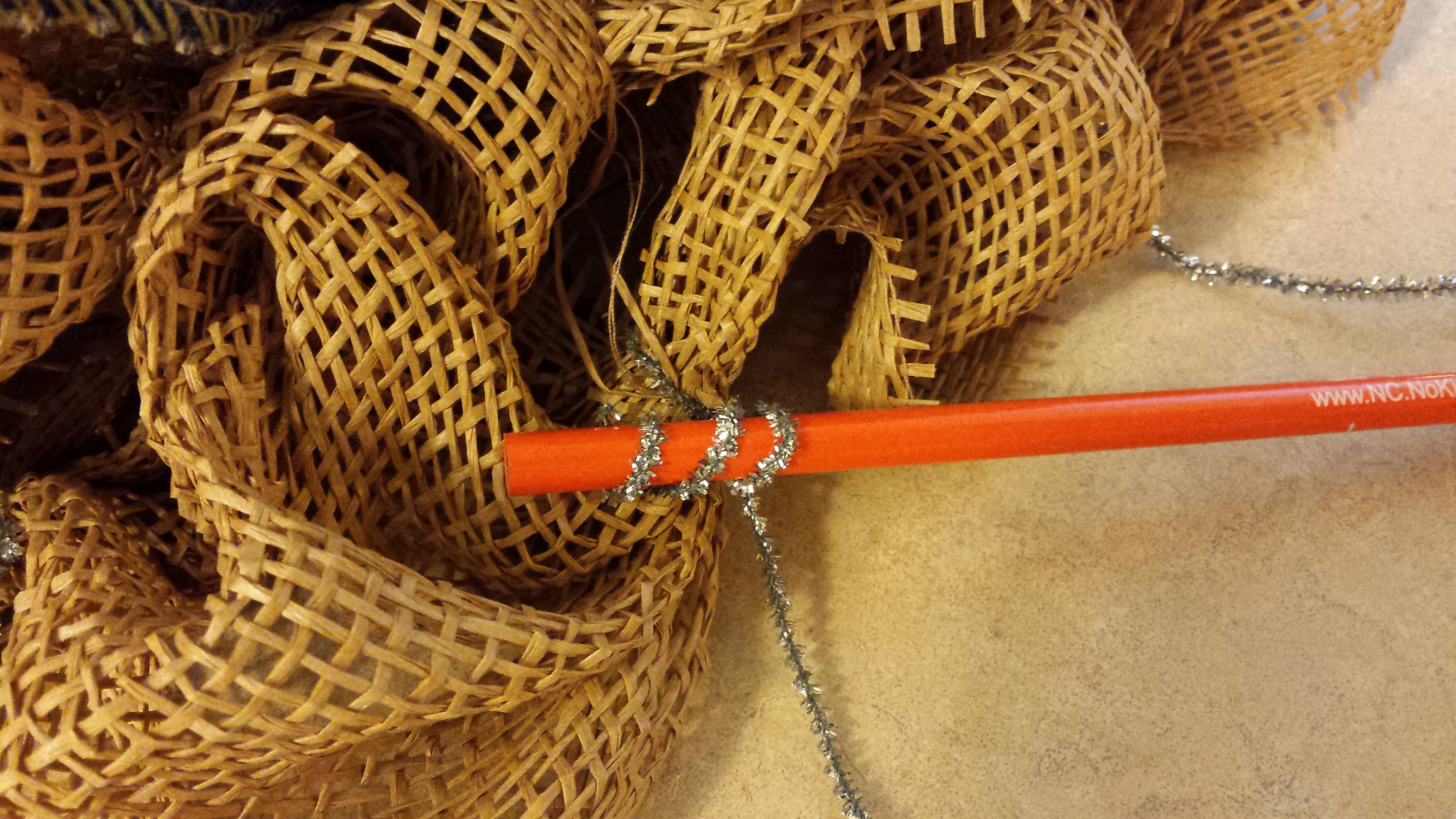 The final touch was adding a bow made out of the scrap pieces of burlap and red and white stripe ribbons.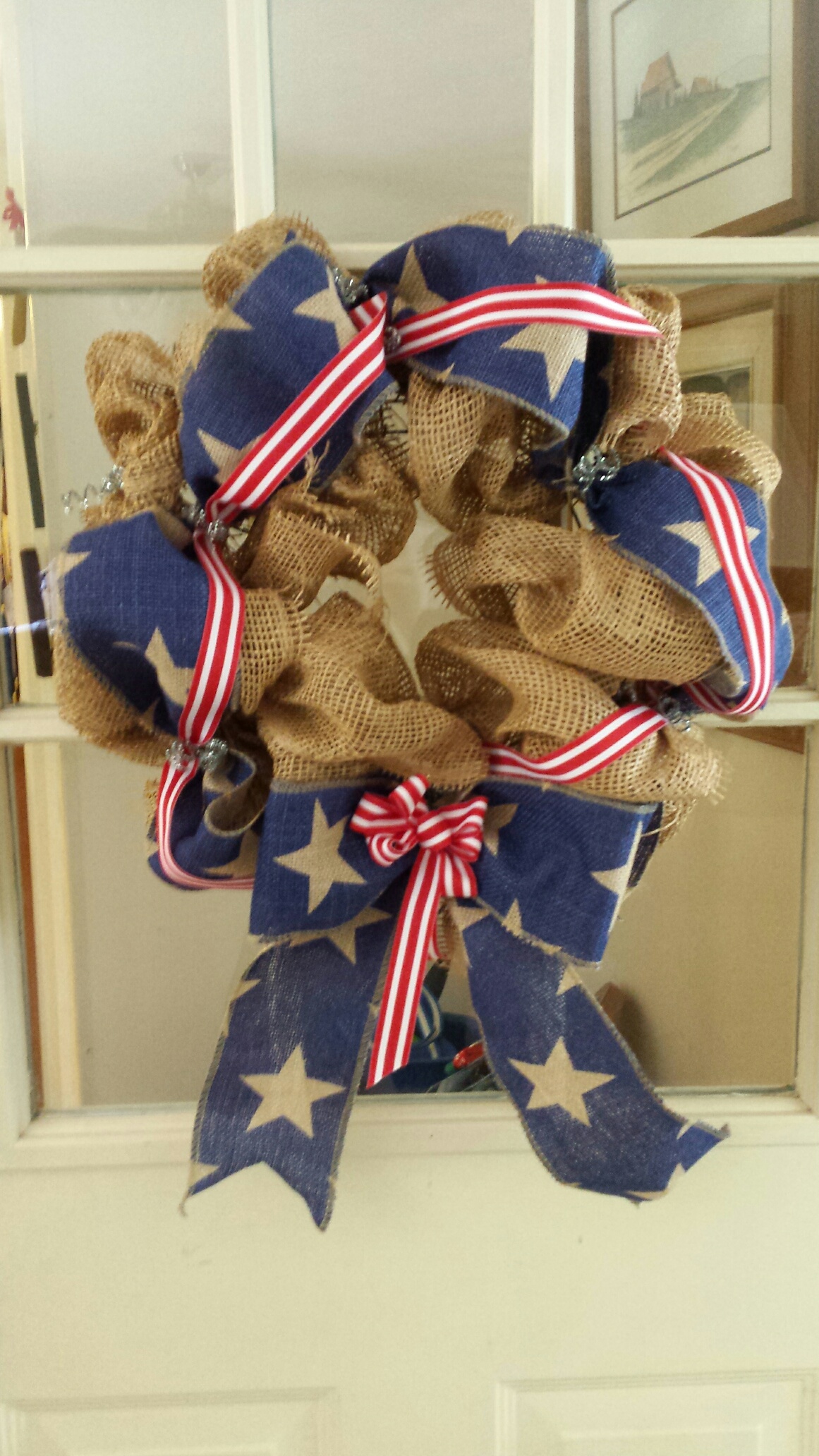 I had purchased little flags to place in the wreath as well, but found I really didn't need them. So now I have them for next years creation!