Girlfriends are the sisters we choose for ourselves! This is so true of my best friends.
They are family, and I cherish each of them!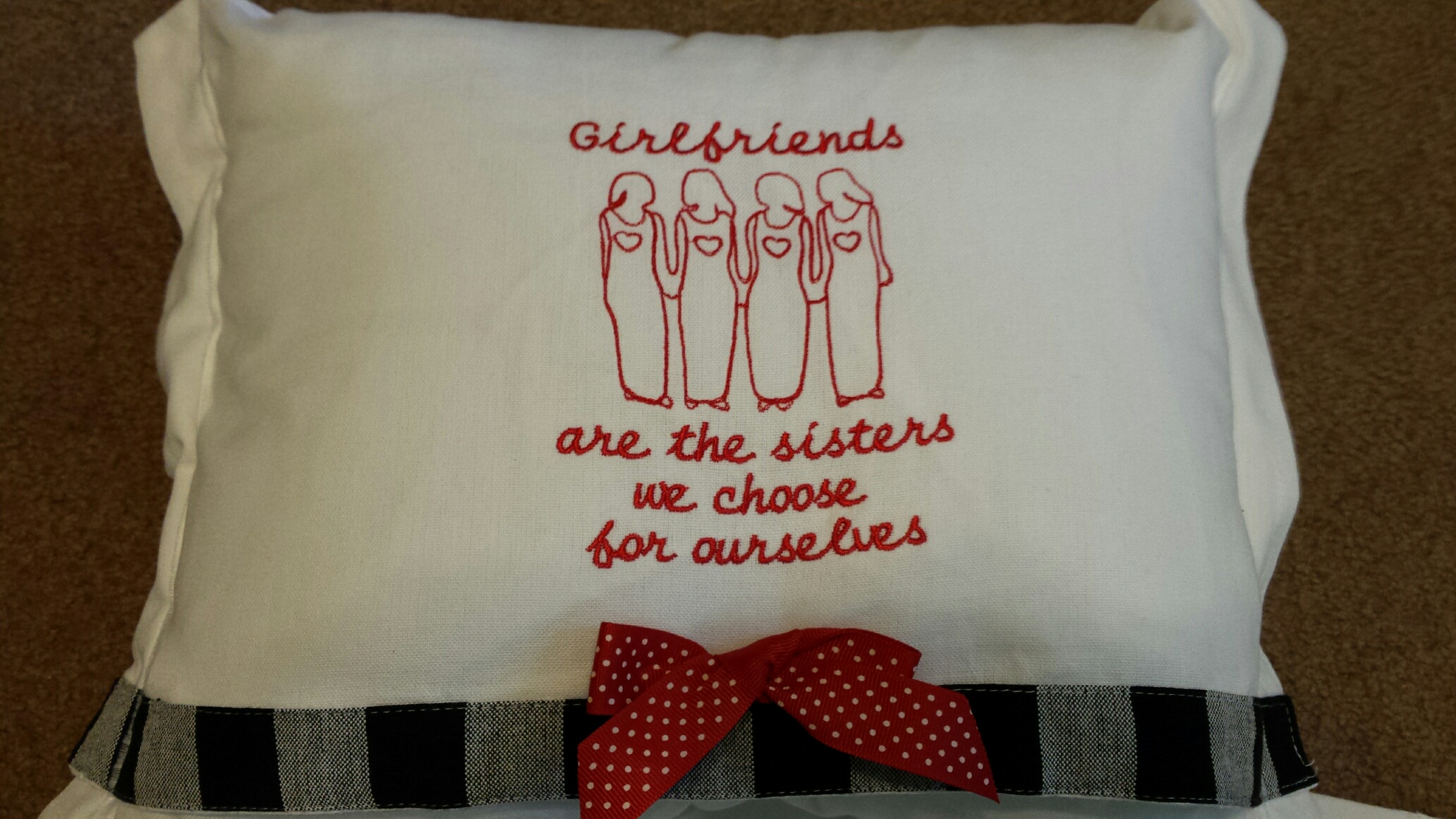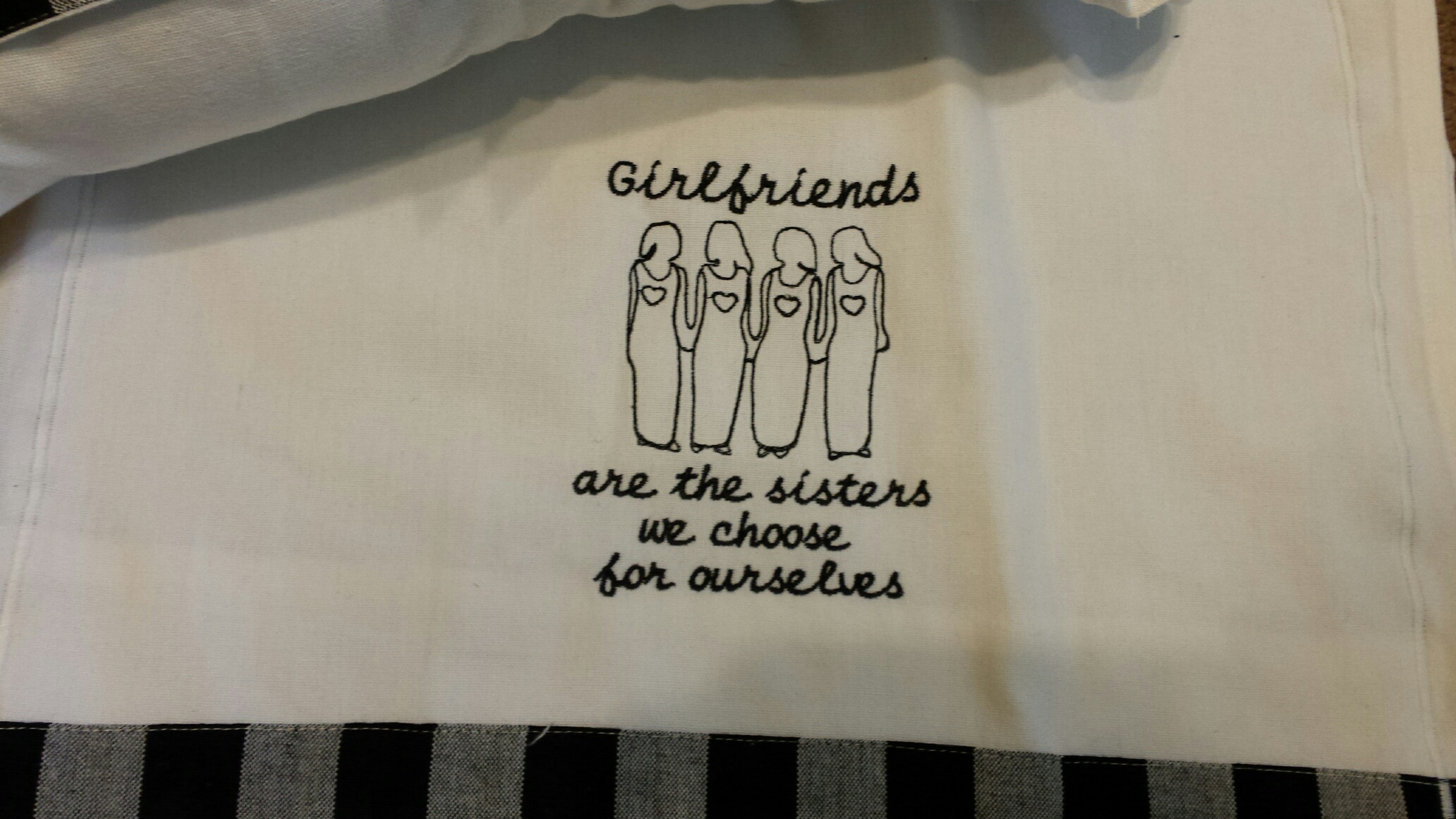 This design is for those dear friends that are sisters, family!
Stitched on a cotton dish towel, and made into a pillow. The pillows sell for $15.00 each and are available in many color options. The design also looks great on an apron.