The response to the Girlfriends design has been overwhelming! Thank you!!
I have been asked for some variations, so there is now a design with 5 women along with the first design which has 4 women.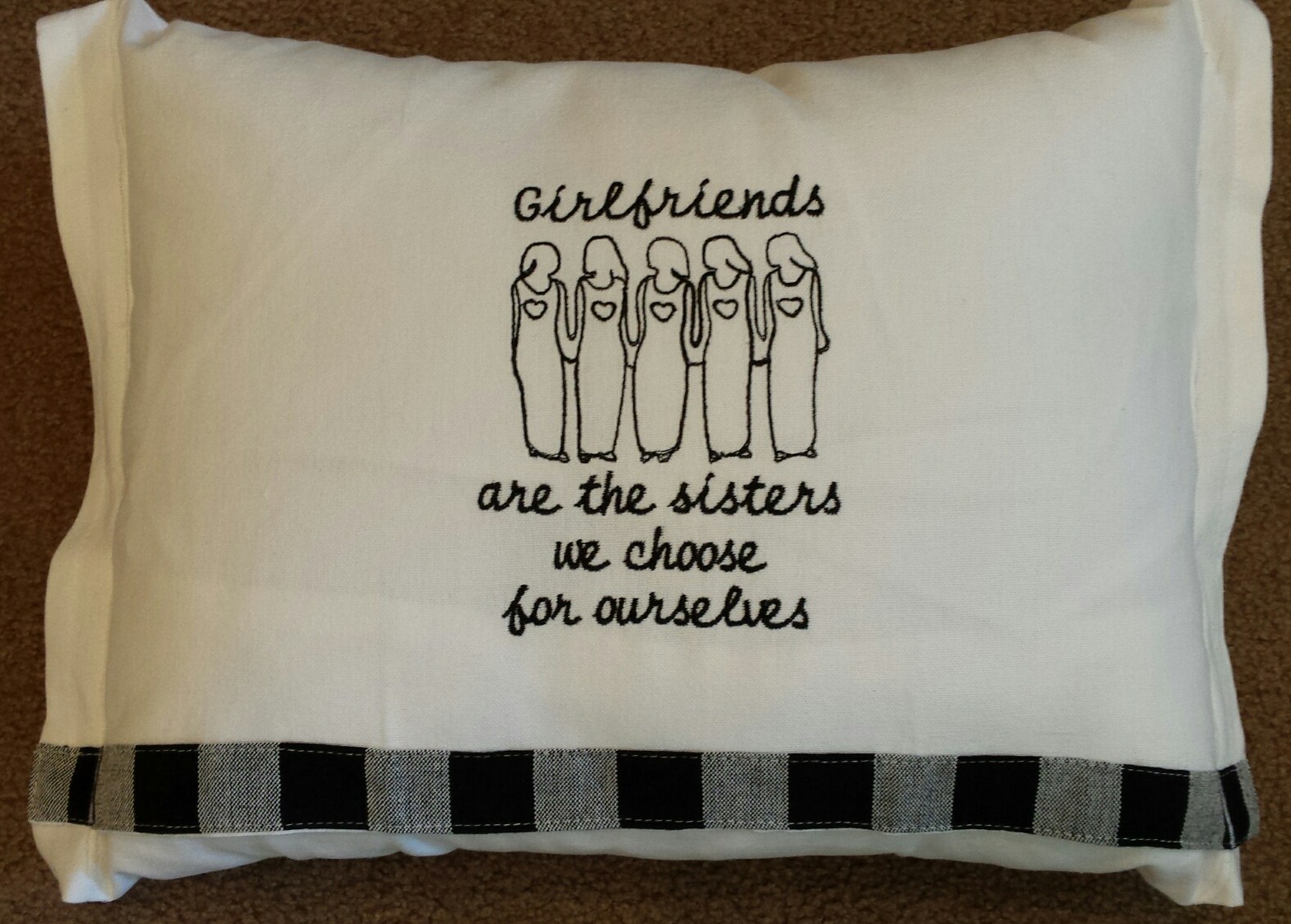 The design was inspired by my long time GFWC (General Federation of Women's Club) friends and mentors, so yes, GFWC Girlfriends was designed as well.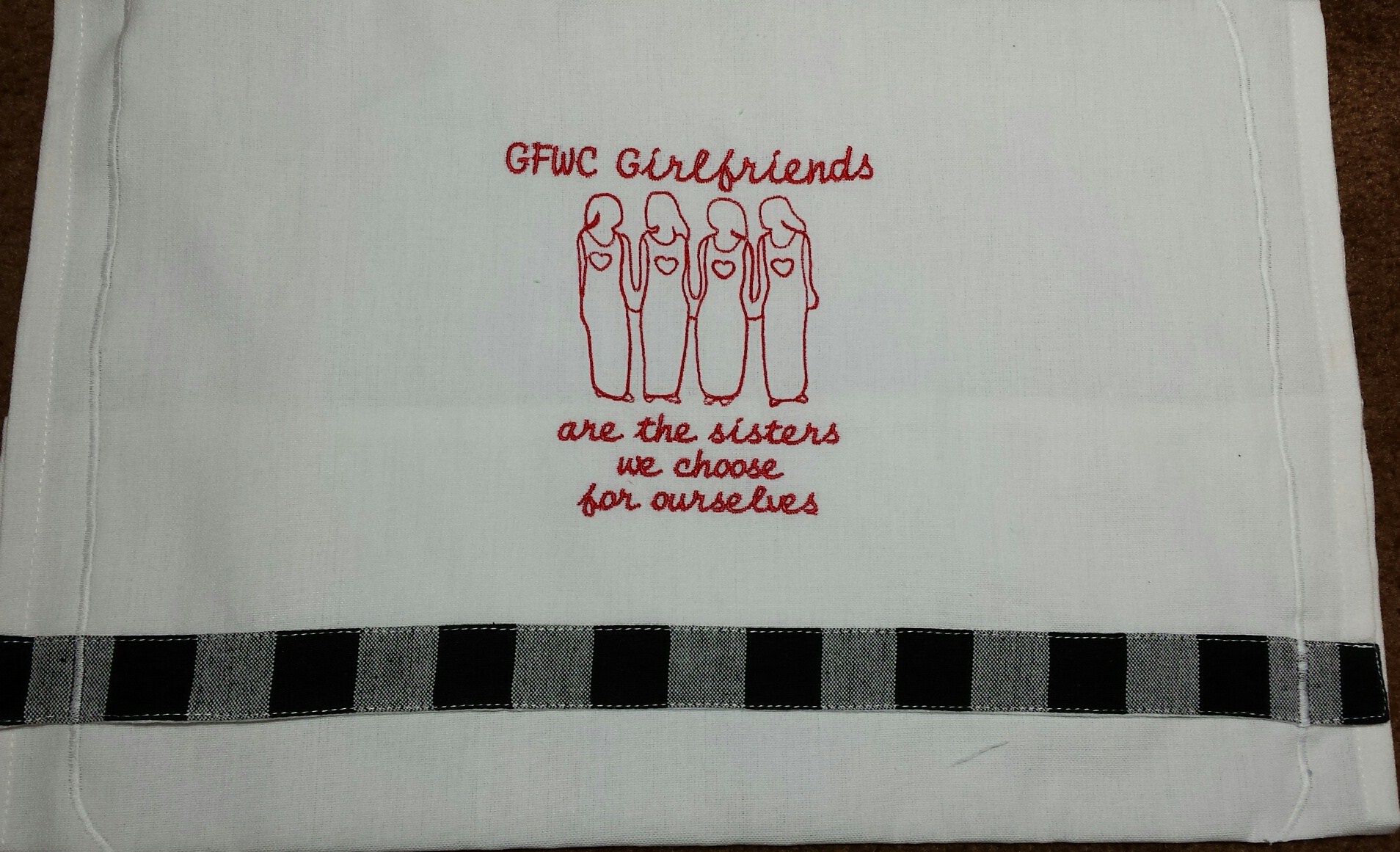 And the design looks great on Aprons!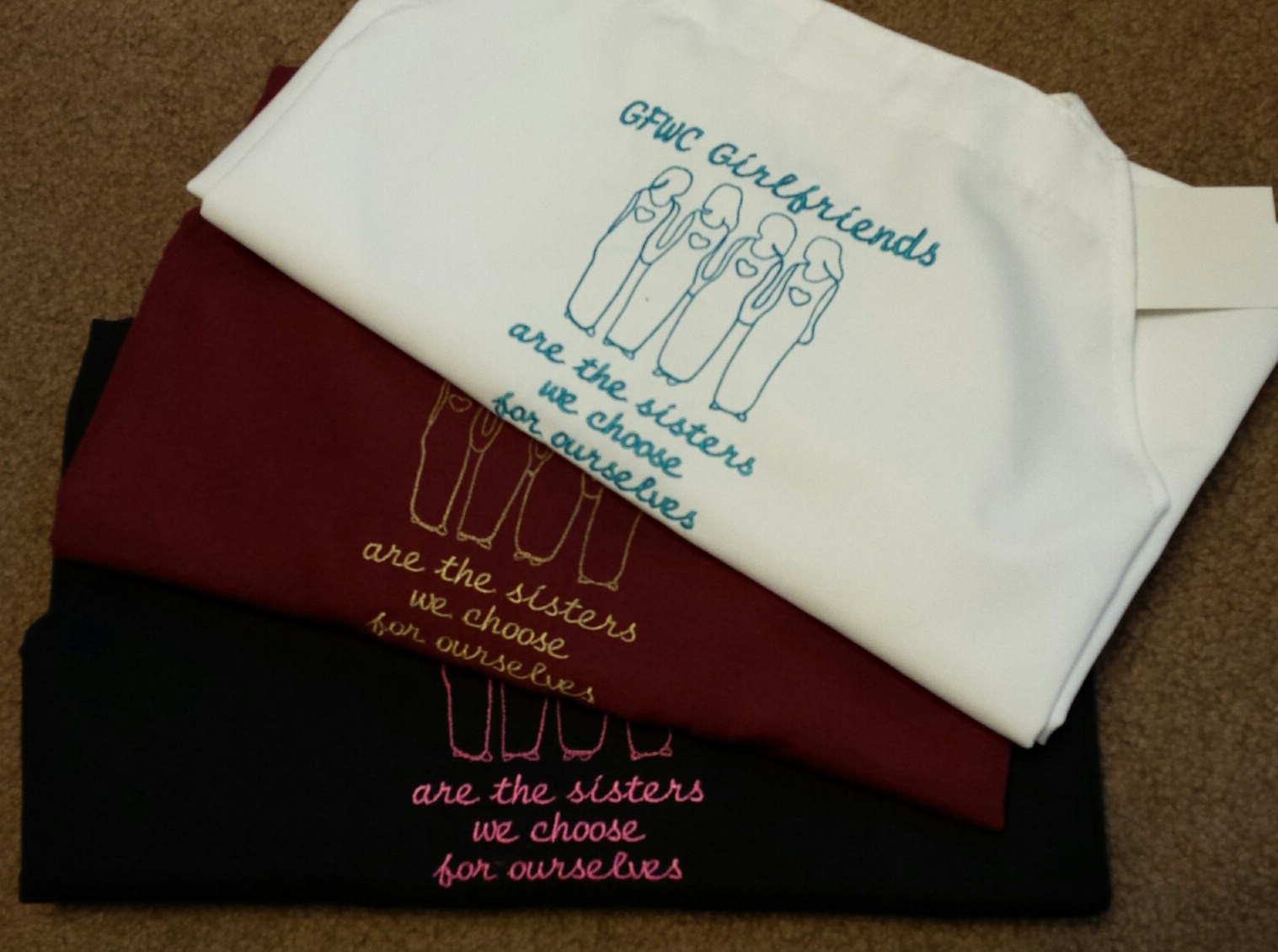 Pillows – $15.00, Aprons $12.00
Here are a few more color options.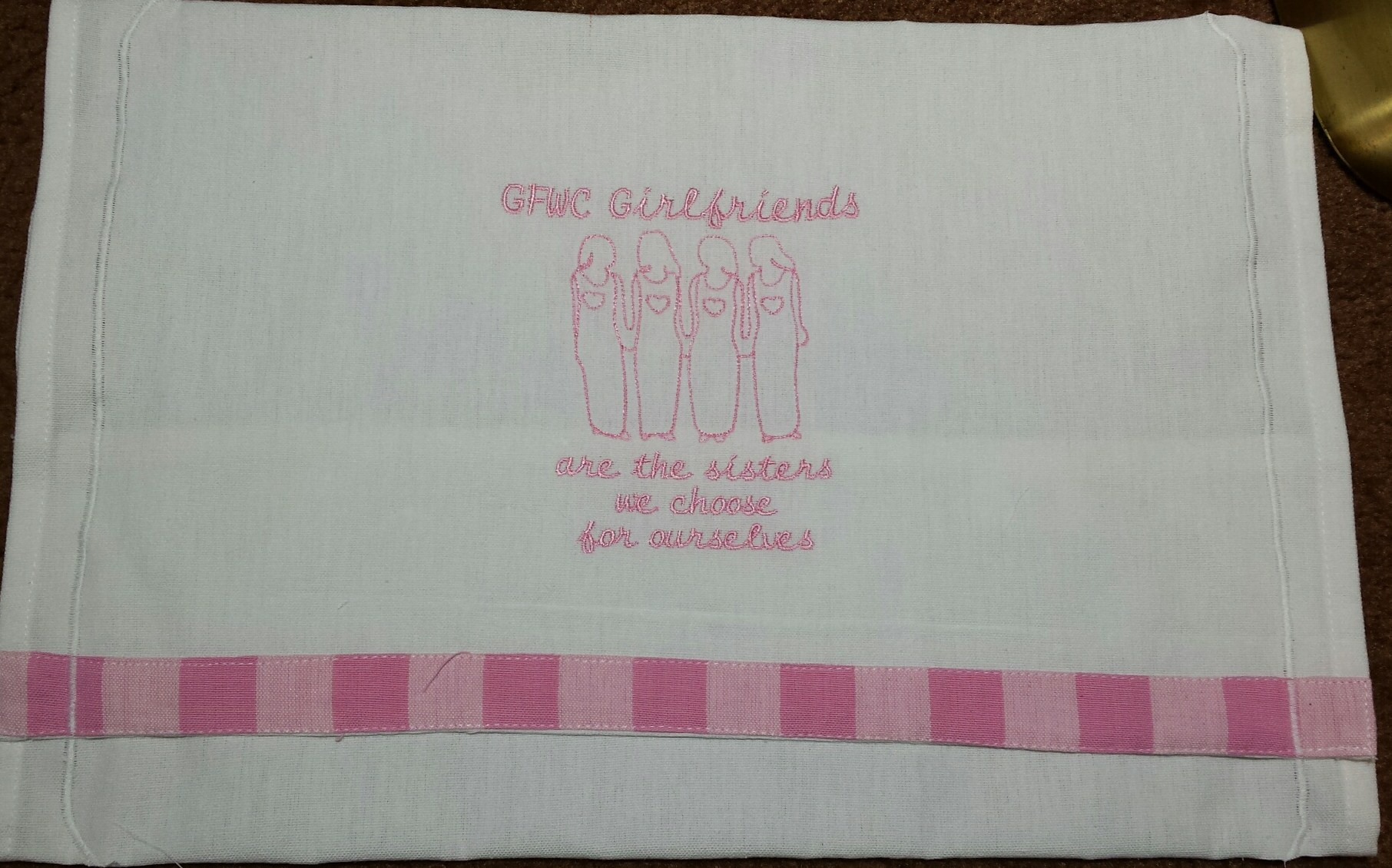 Thank you again!        Wendy