When you 9 1/2 year old tells you she wants to start her own business and talks a local businessman into giving her a space in his business, you explain all of the hard work, dedication and responsibilities it will involve, then you roll up your selves and help her.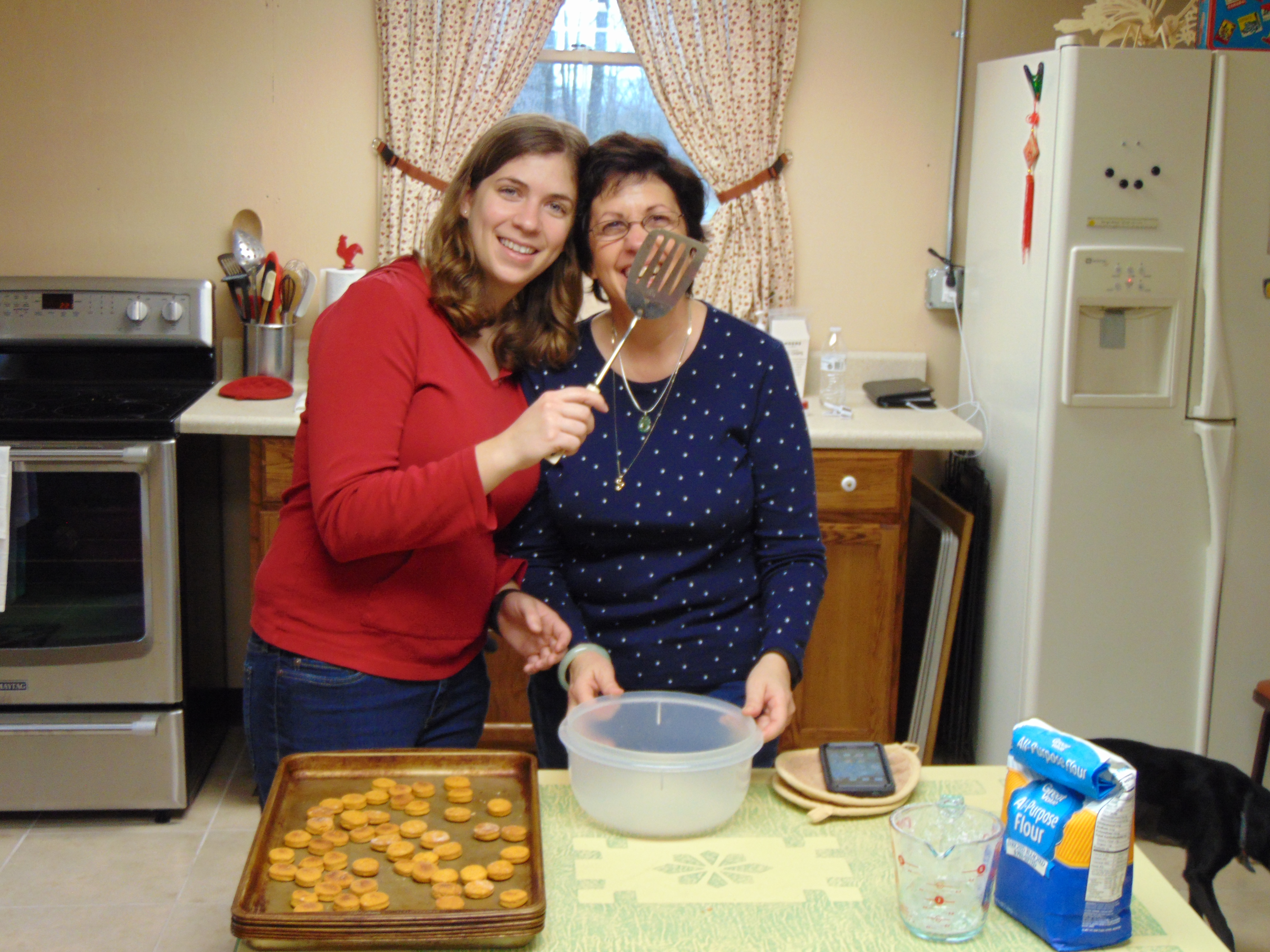 The idea came from an article in American Girl Magazine about making things to  raise money.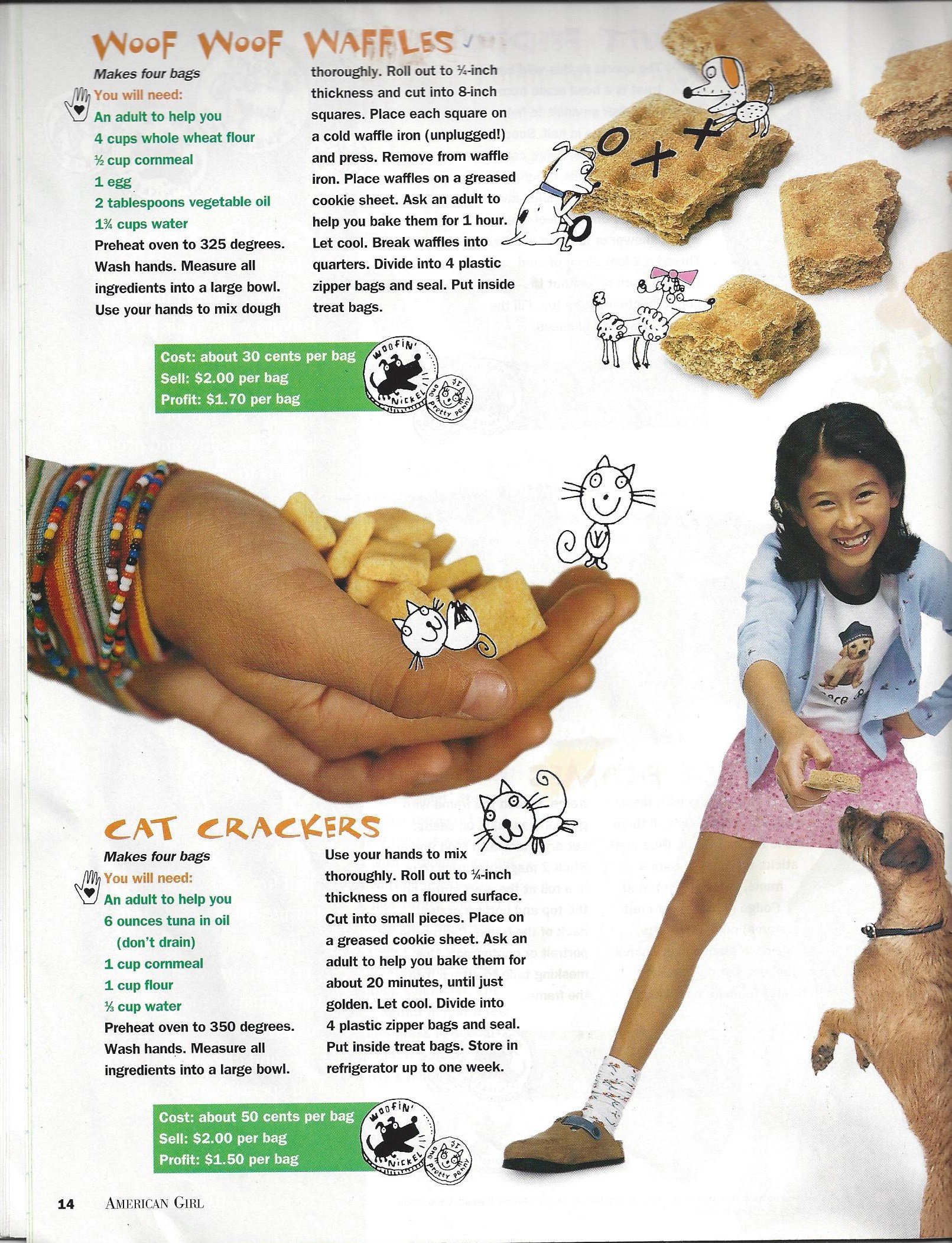 Then you start bainstorming about names….. (I am so thankful she went with Megan's Mutt Munchies)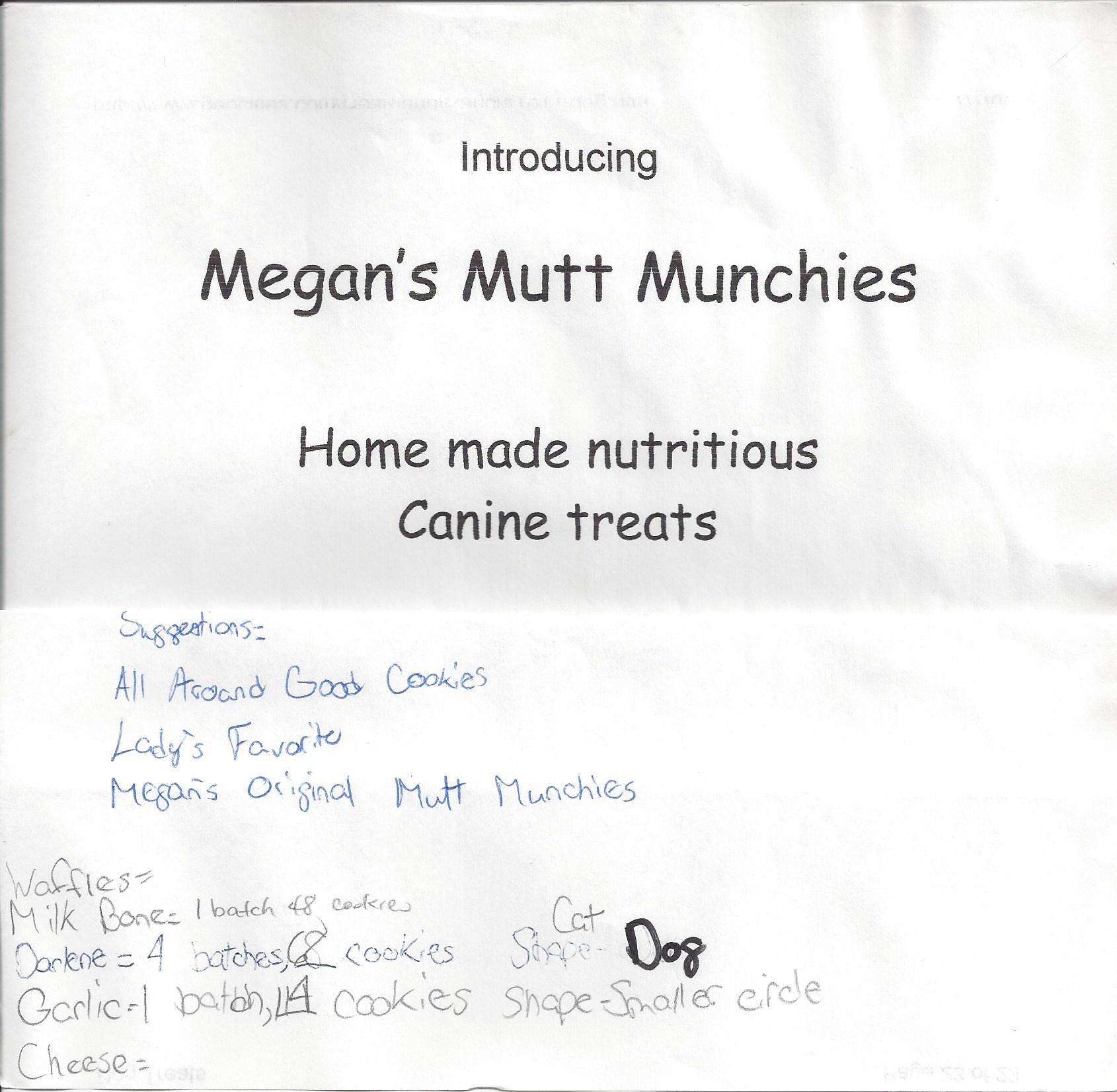 You make a brochure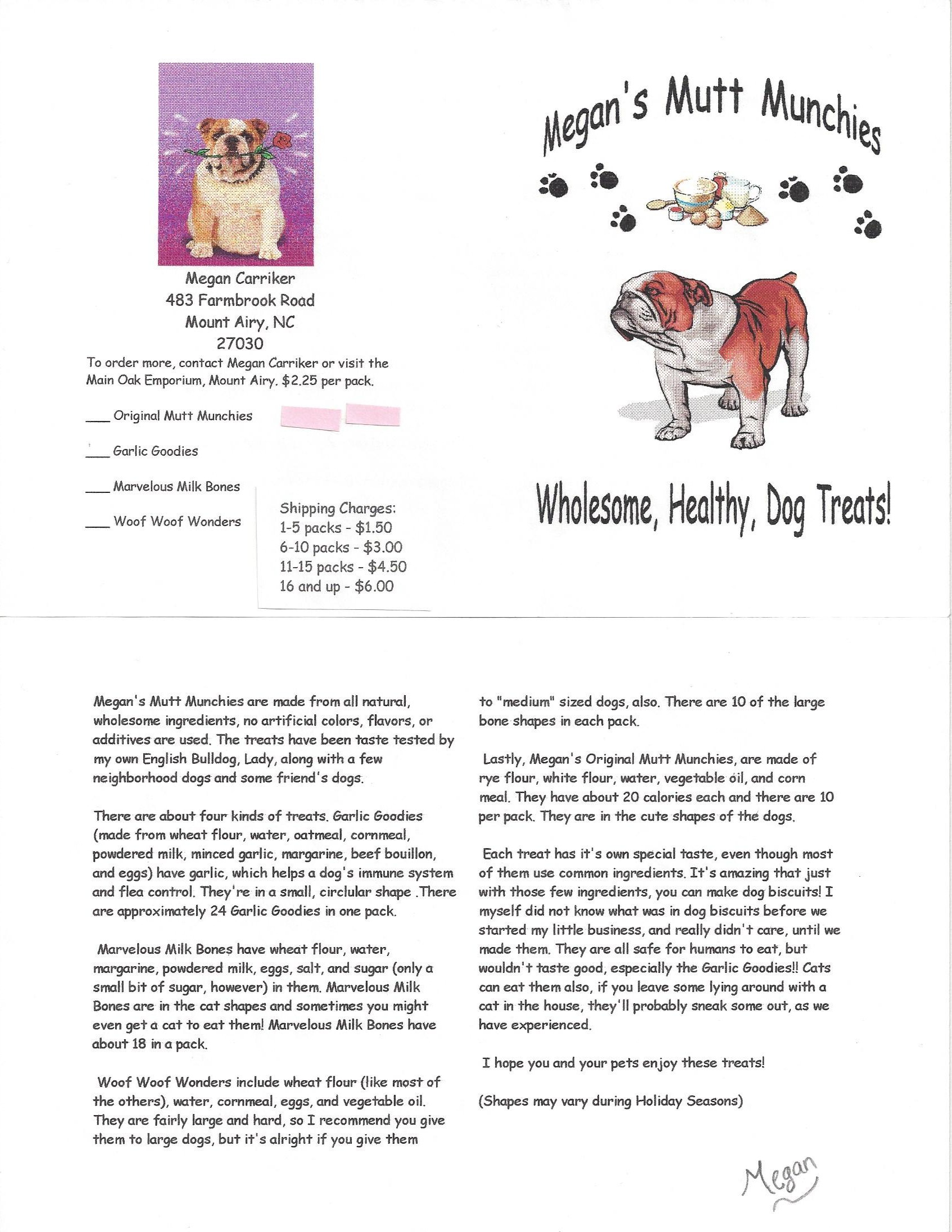 After a "few" short years she is ready to go to college, and you realize you will be making dog treats, because she does have a following and loyal customers (not to mention your own dogs). She earns a degree in Advertising and Marketing (as well as Asian Studies) and comes back to rebrand, market and keep the business going stronger than ever. Oh, then you hear about a dog treat bakery that has gone out of business, so you buy thier equiptment and send out a press release. The Winston-Salem Journal visits, and next thing you know yuo are on the cover of the business section.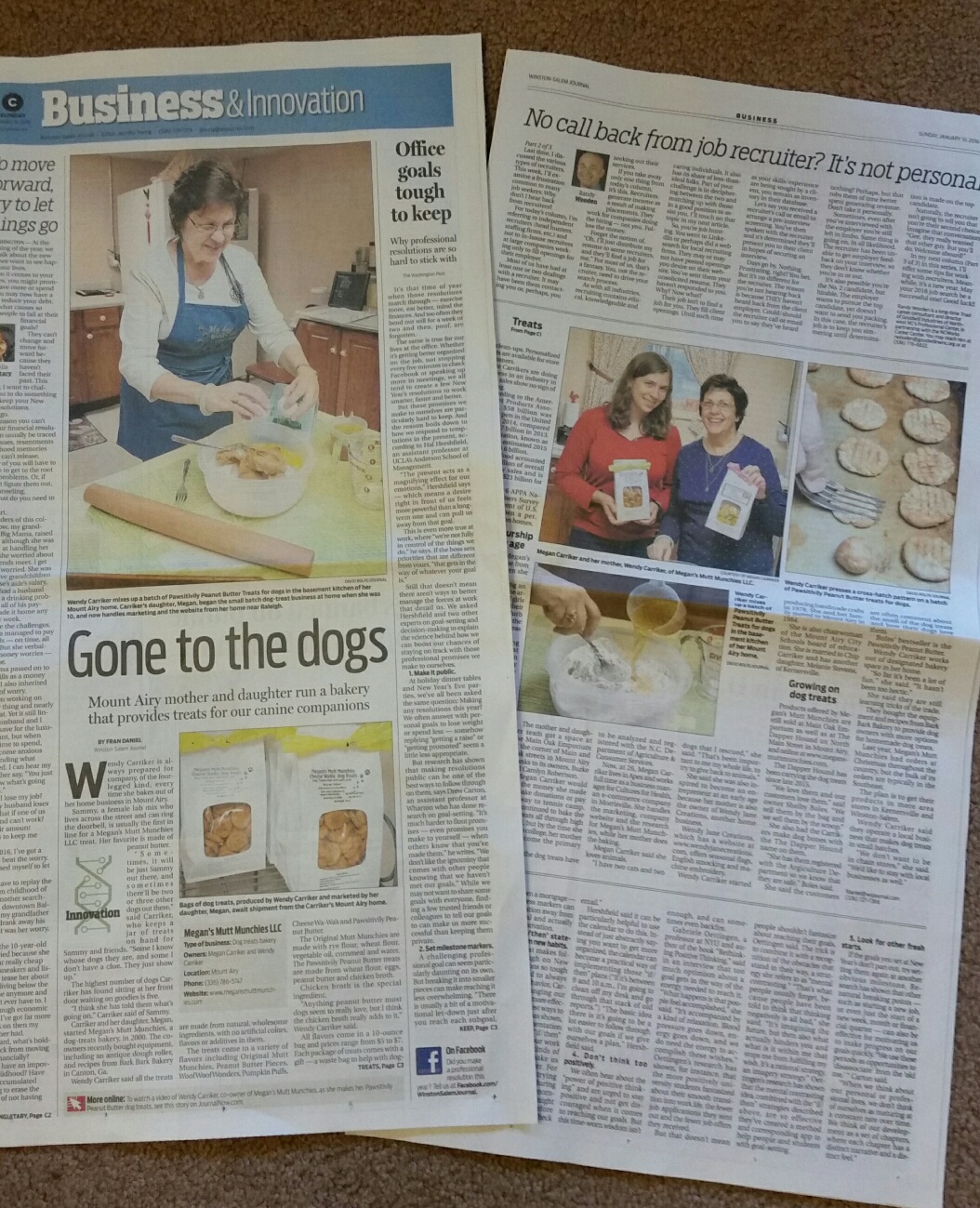 You put all of those memories in a frame, then get back to creating and baking.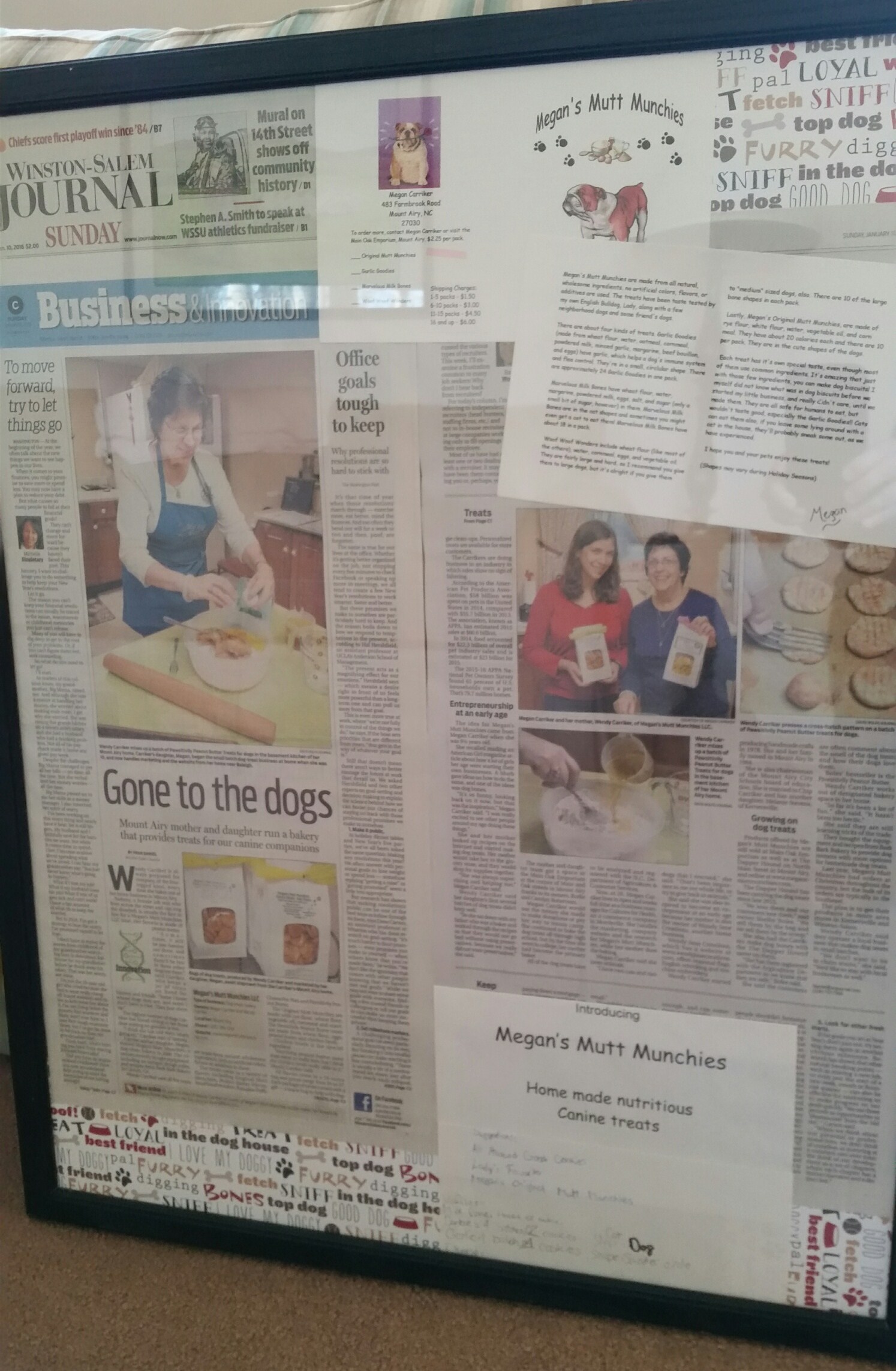 Good times!!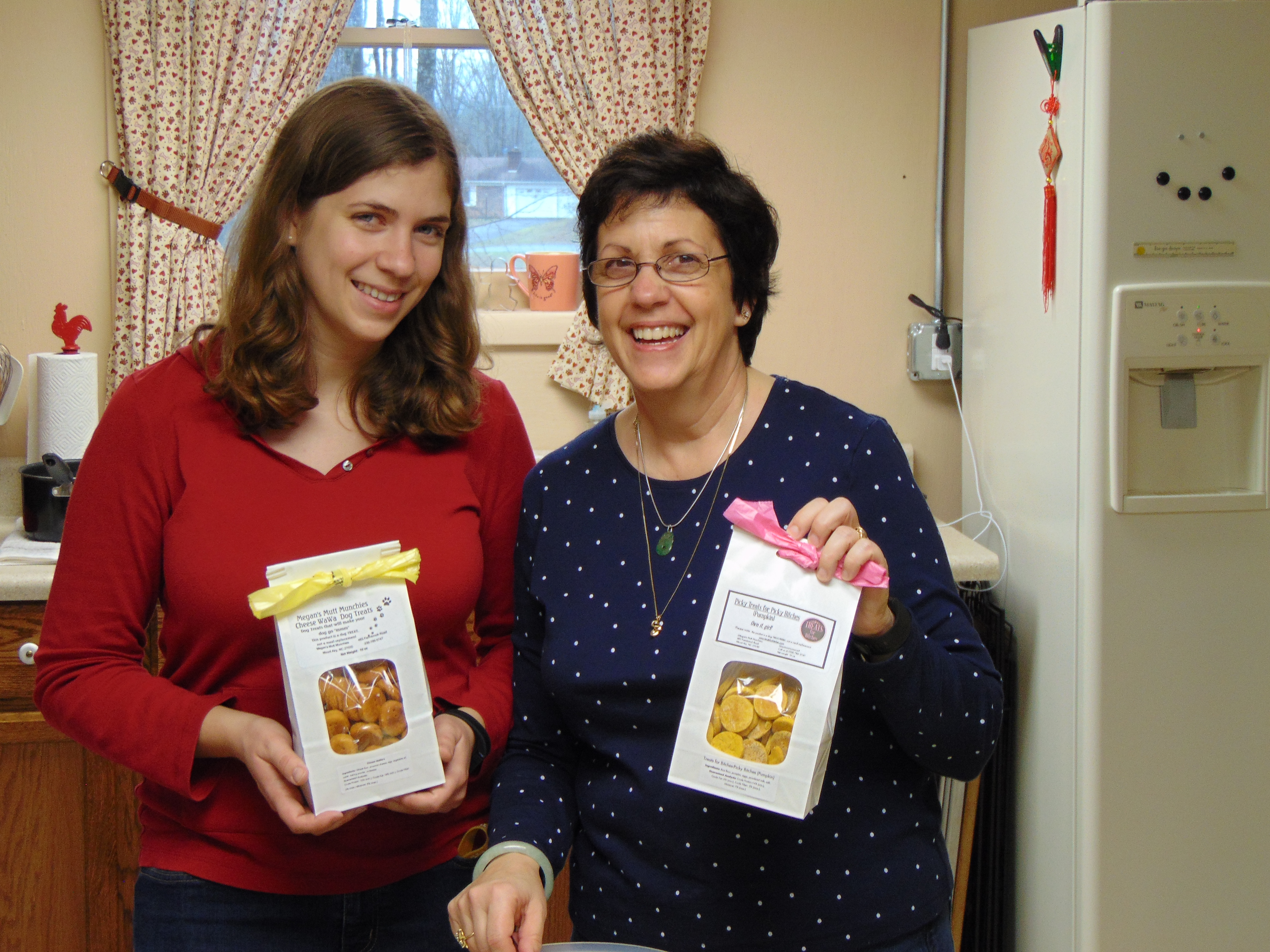 To read the article: http://www.journalnow.com/business/business_news/local/mother-and-daughter-run-dog-treat-bakery-in-mount-airy/article_6e237cb9-0e8d-5210-bece-257cf5638471.html
or find it on our Facebook Page: https://www.facebook.com/megansmuttmunchies/