Some trainers give their clients shirts to wear, and some clients give them back! I mean, why wear a shirt when you can turn it into a wall hanging?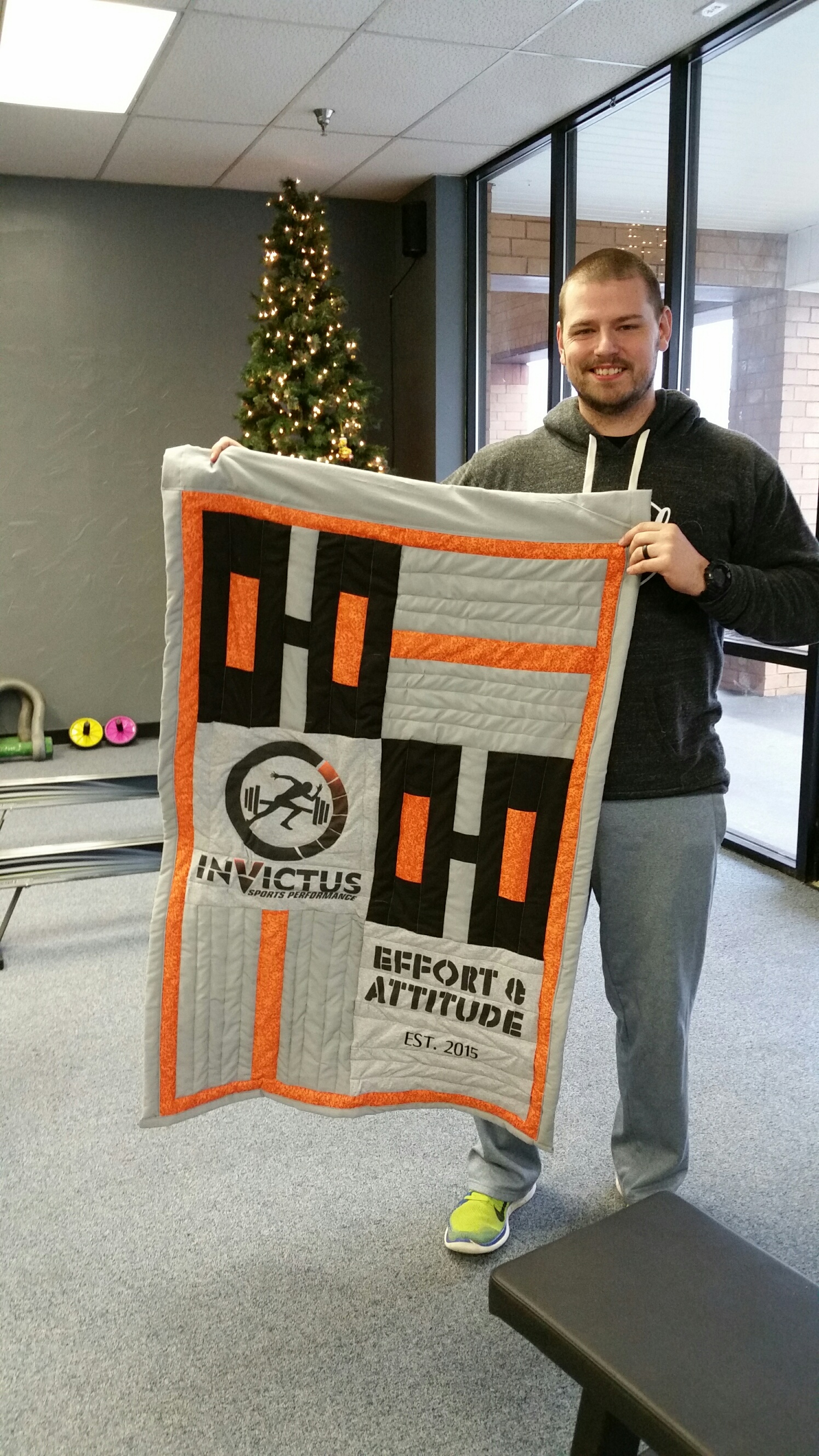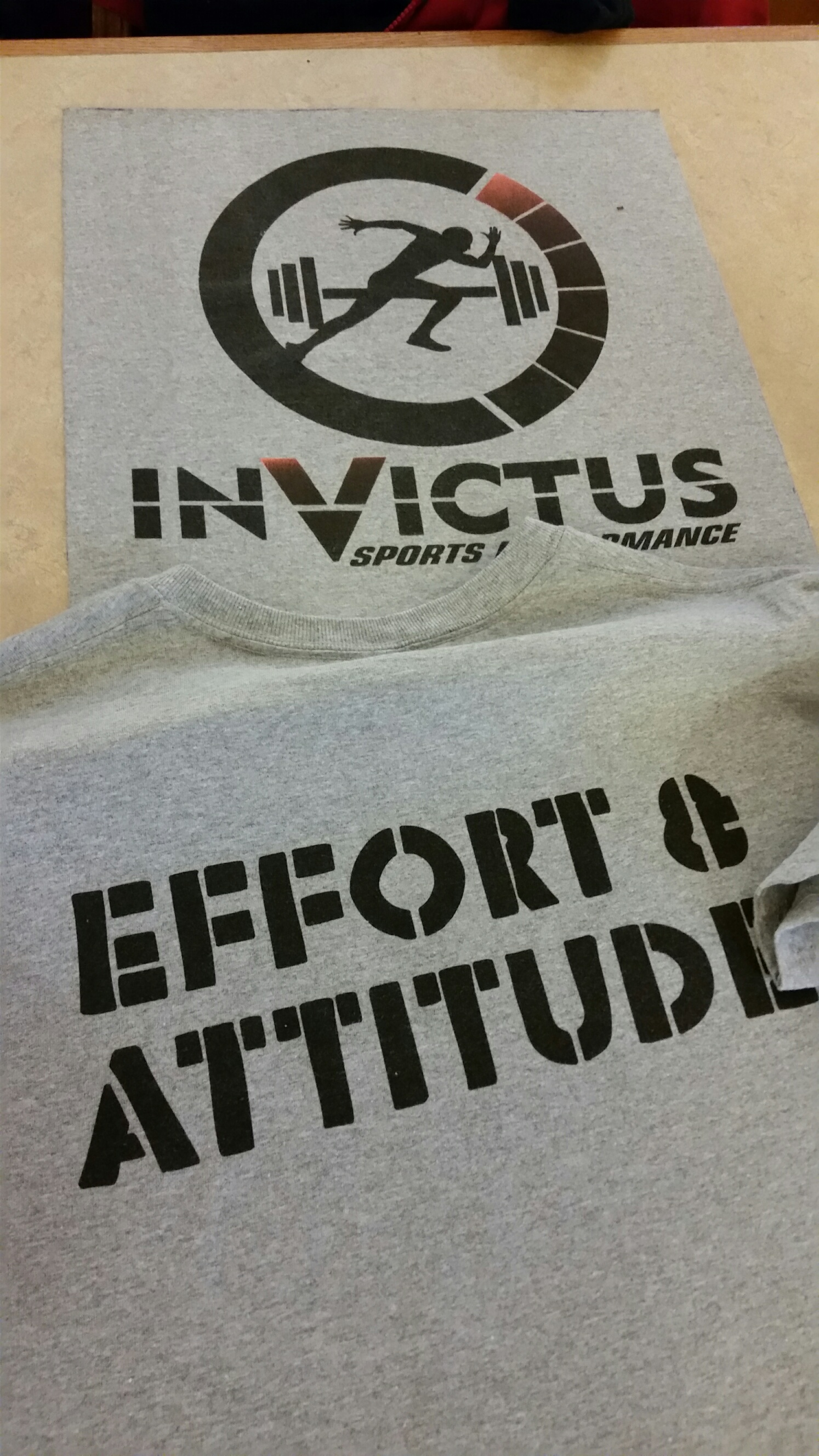 So first things first. Cut up the shirt.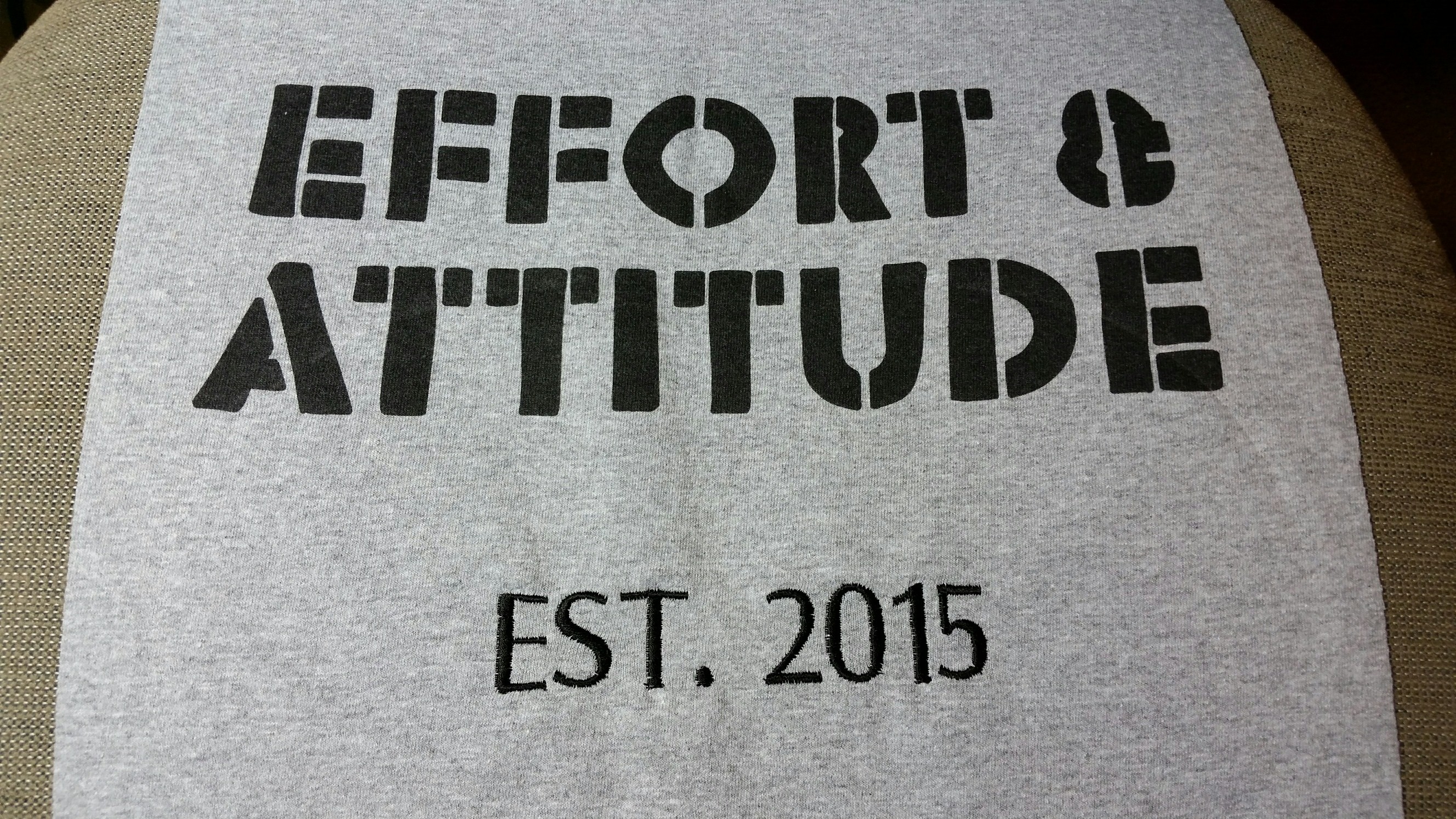 Add a little embroidery (The EST. 2015)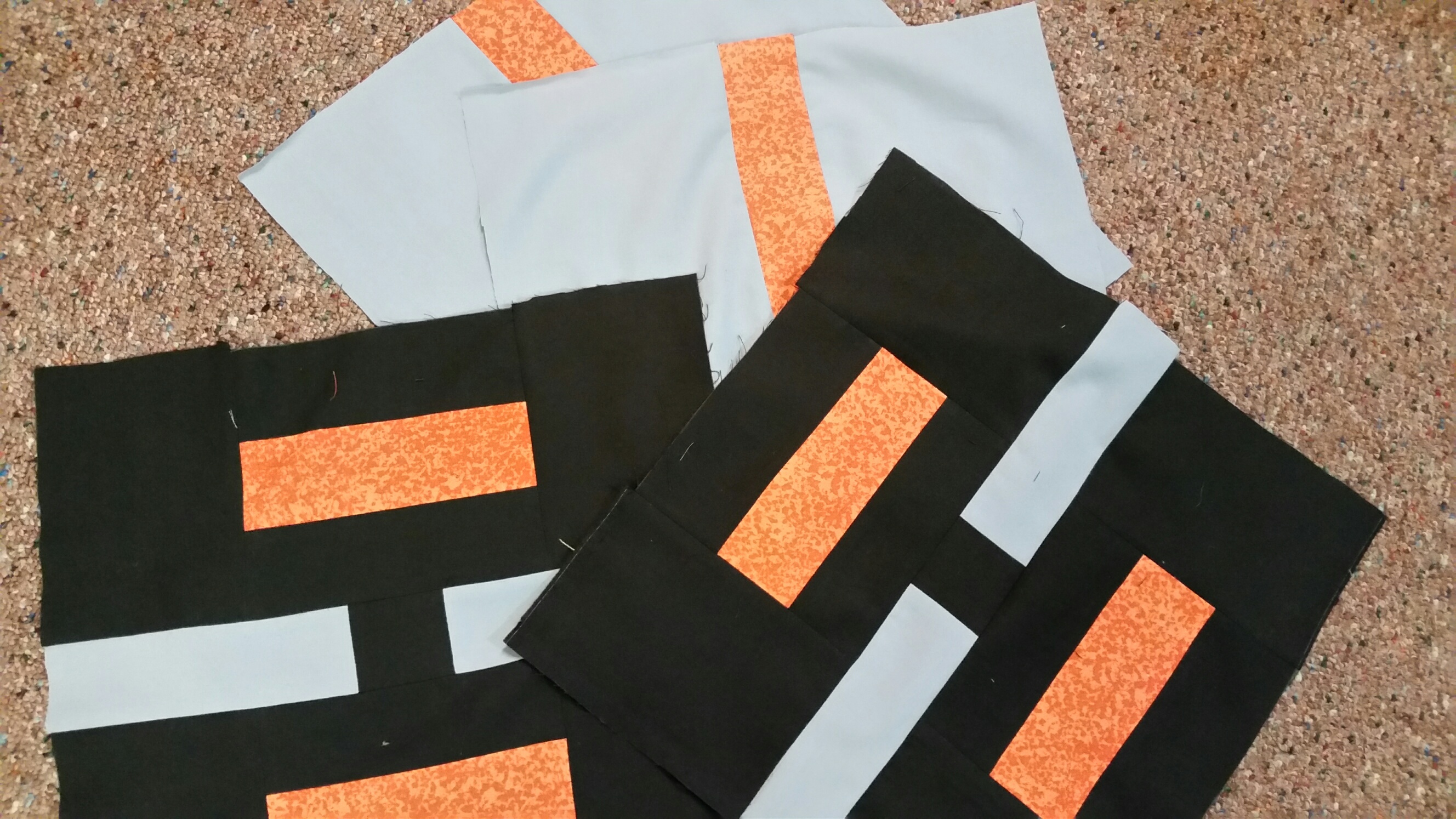 Add some pieced fabric.
Put the pieces together.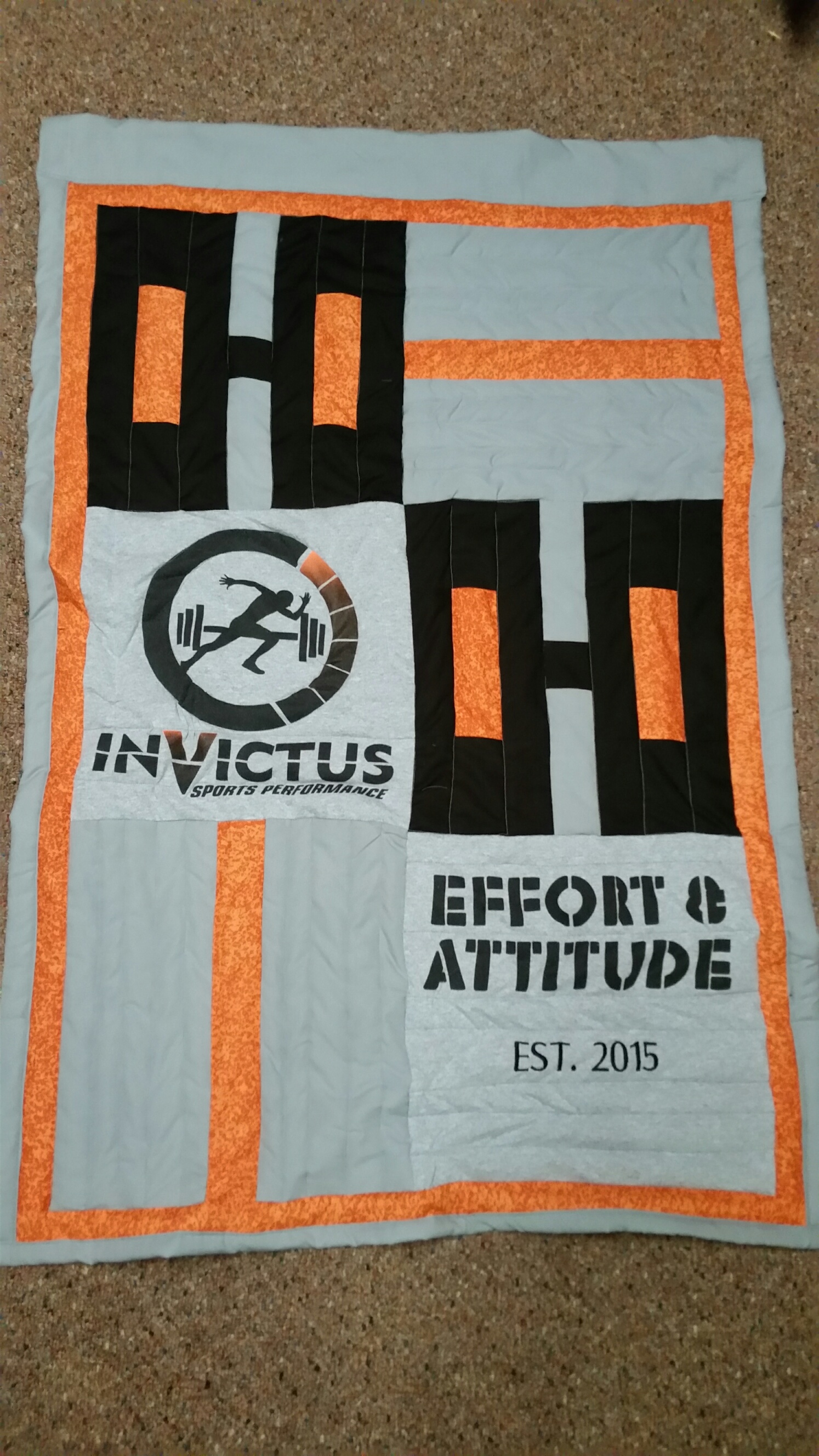 Add a boarder, and machine quilt.
A fun way to spend a day (after doing squats, lunges, bent over rows, and assorted other strength taining). Thank you Colt Boyd of Invictus Sports Performance (you can also find him on Facebook) for the training, encouragement and "fun" times.