What do you do when you have Summer Guest? Usually you take them sightseeing, or if they are children, maybe you make some summer crafts with them (at least that's what I do). But what if they are four legged guests (with tons of energy), and nothing seems to work?
Welcome to my week with Vega!
Vega is a very sweet but high energy pup that belongs to one of my daughters. He has destroyed every toy that was left here with him (and has lost the others somewhere in my house). So after searching the internet (like a good host) and the local toy stores, I decided to make a craft with Vega!
Using polar fleece and those old Girl Scout skills from years past, we (Okay, "I" ) made a fleece lanyard toy. Fingers crossed that it lasts through the day.
The store bought toy, which did last two days.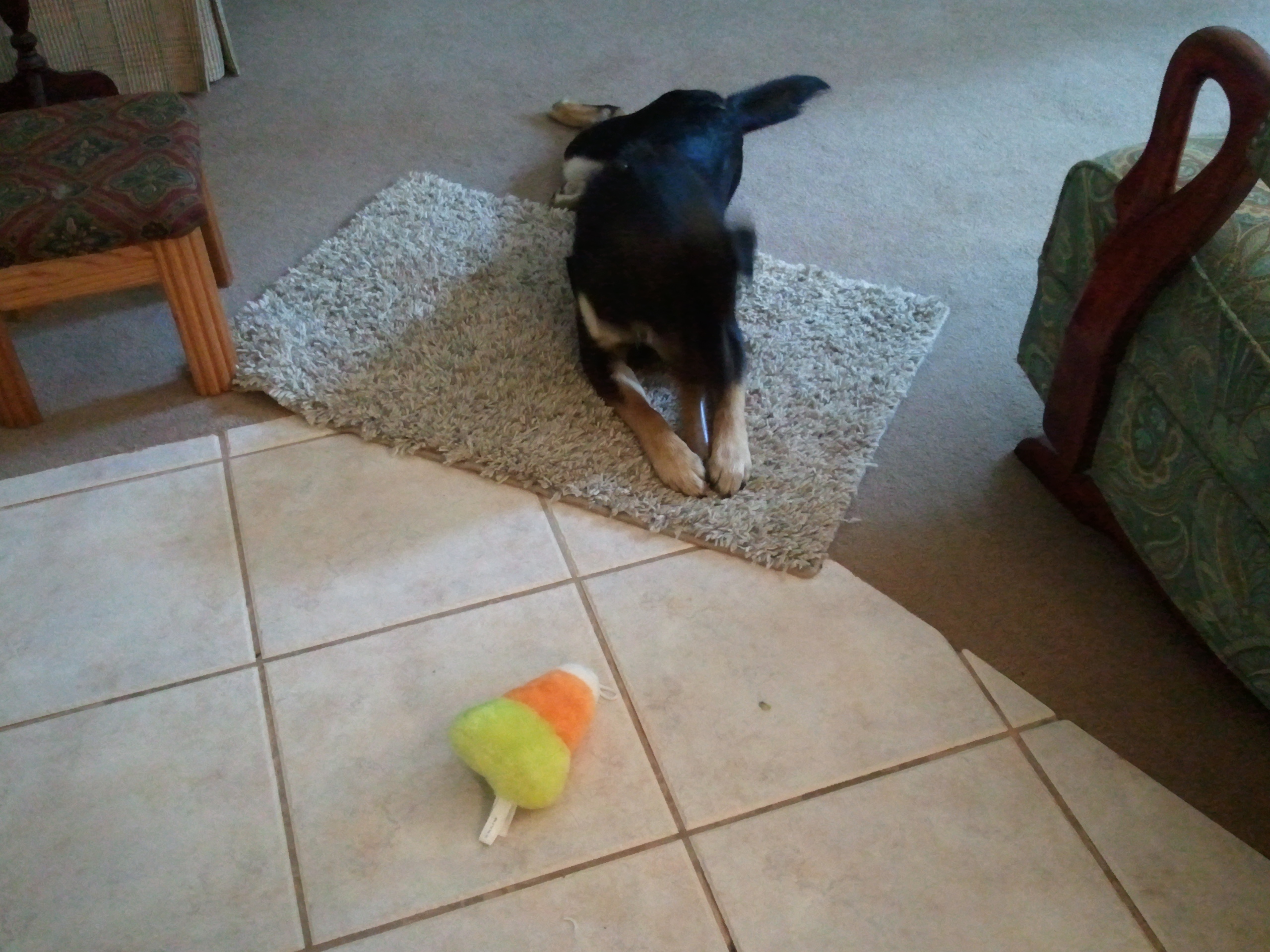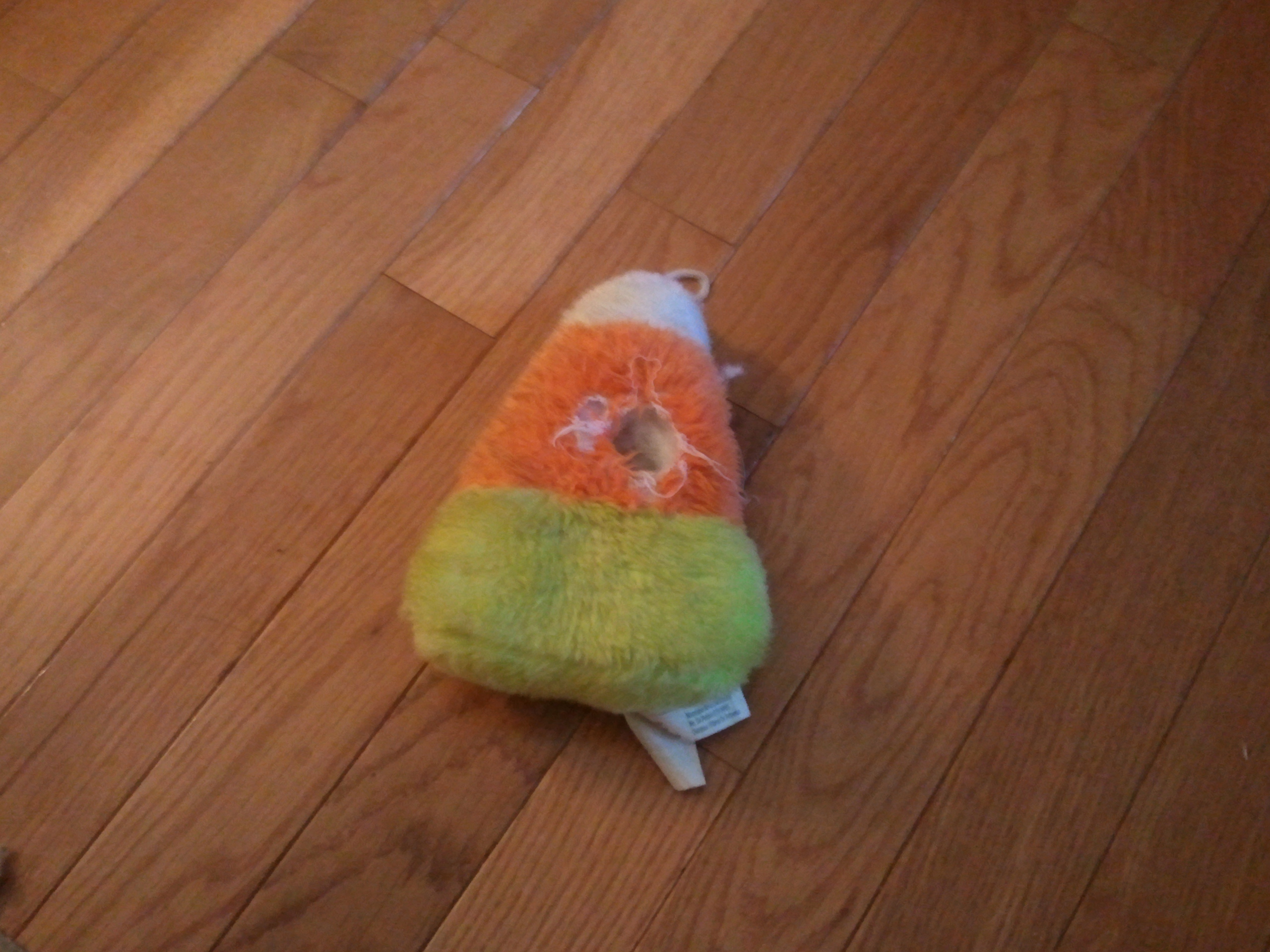 Polar Fleece Strips, cut 2″ wide in two colors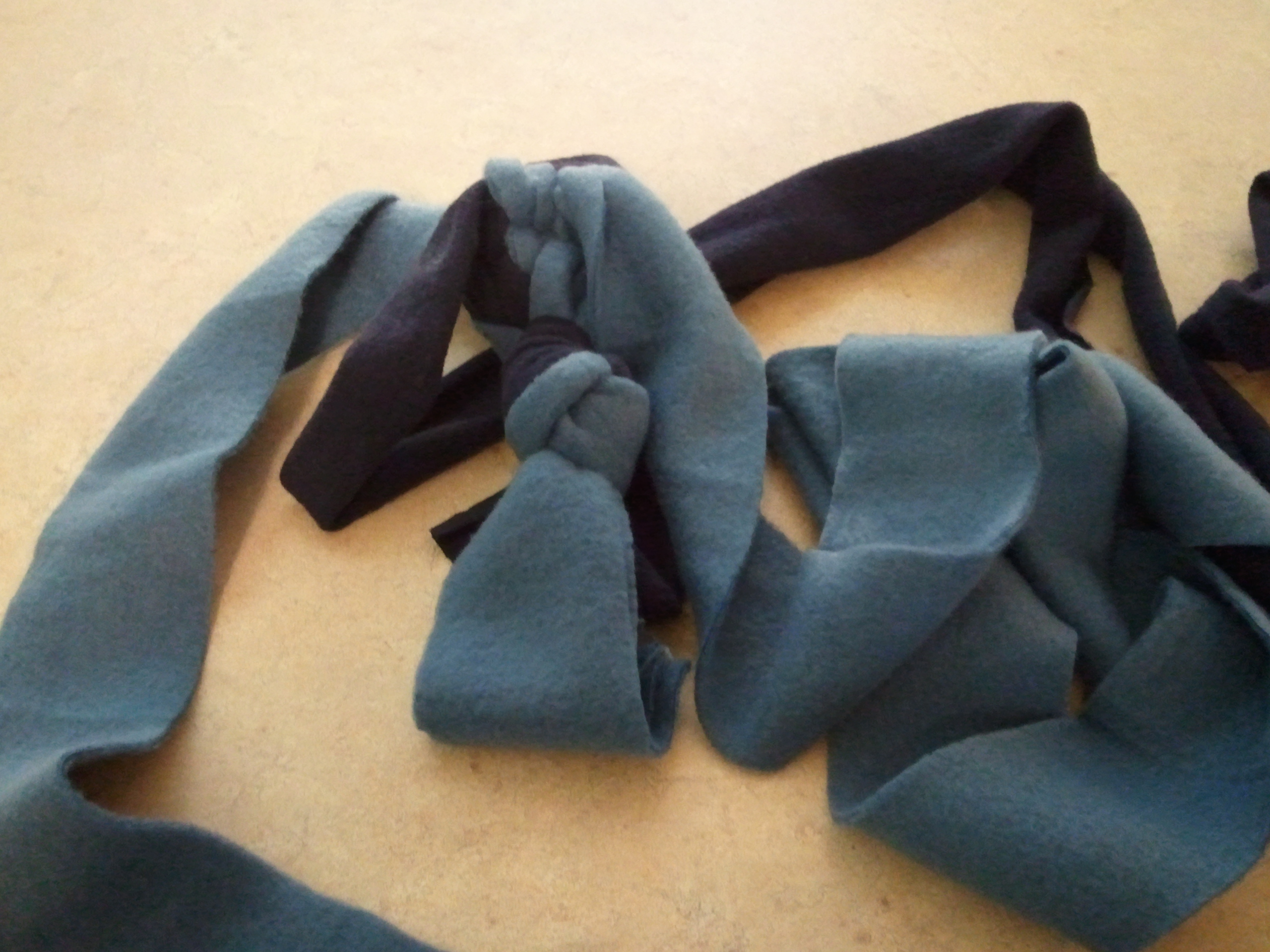 Let the weaving begin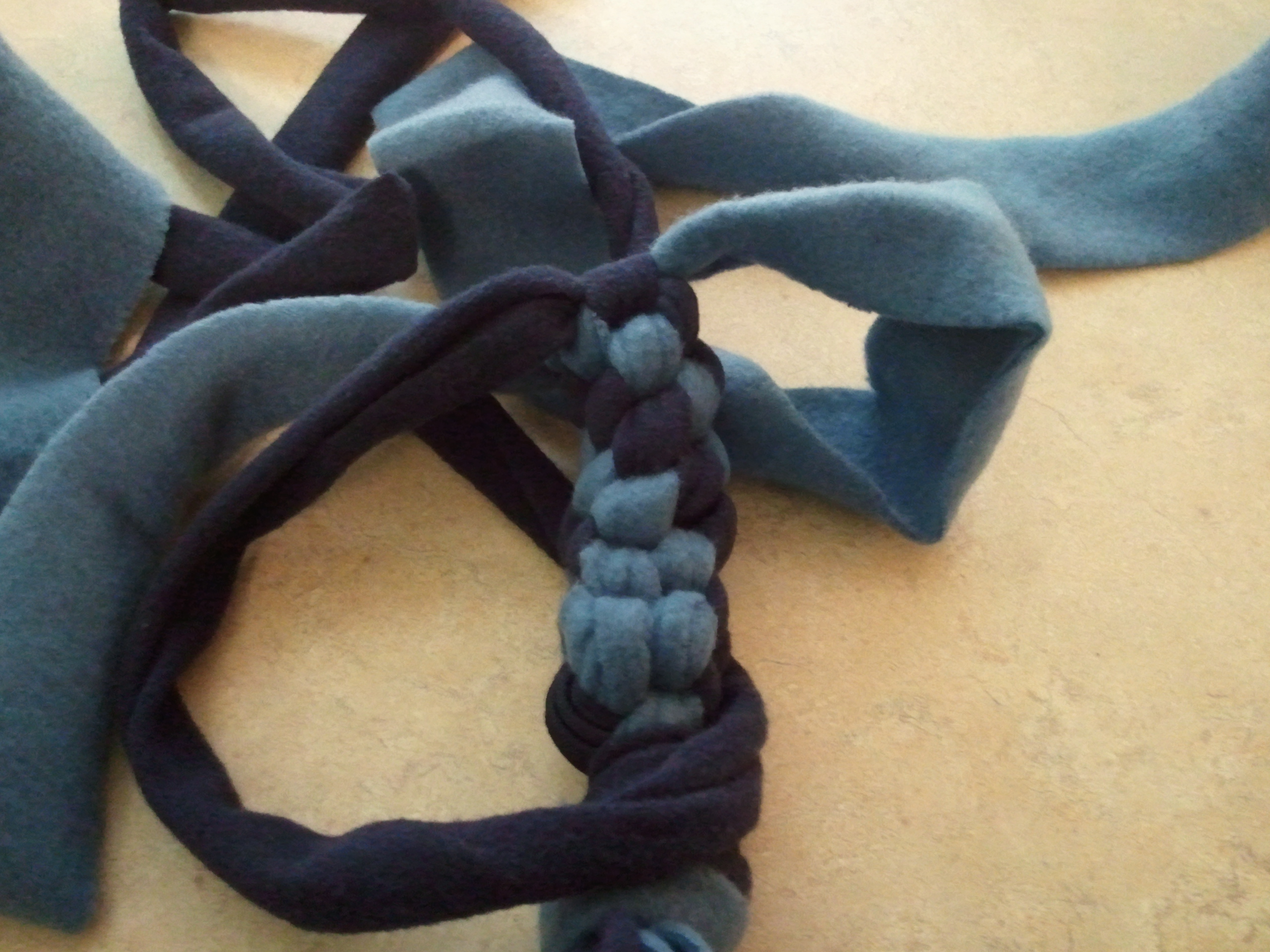 I stopped at 10″ and tied a knot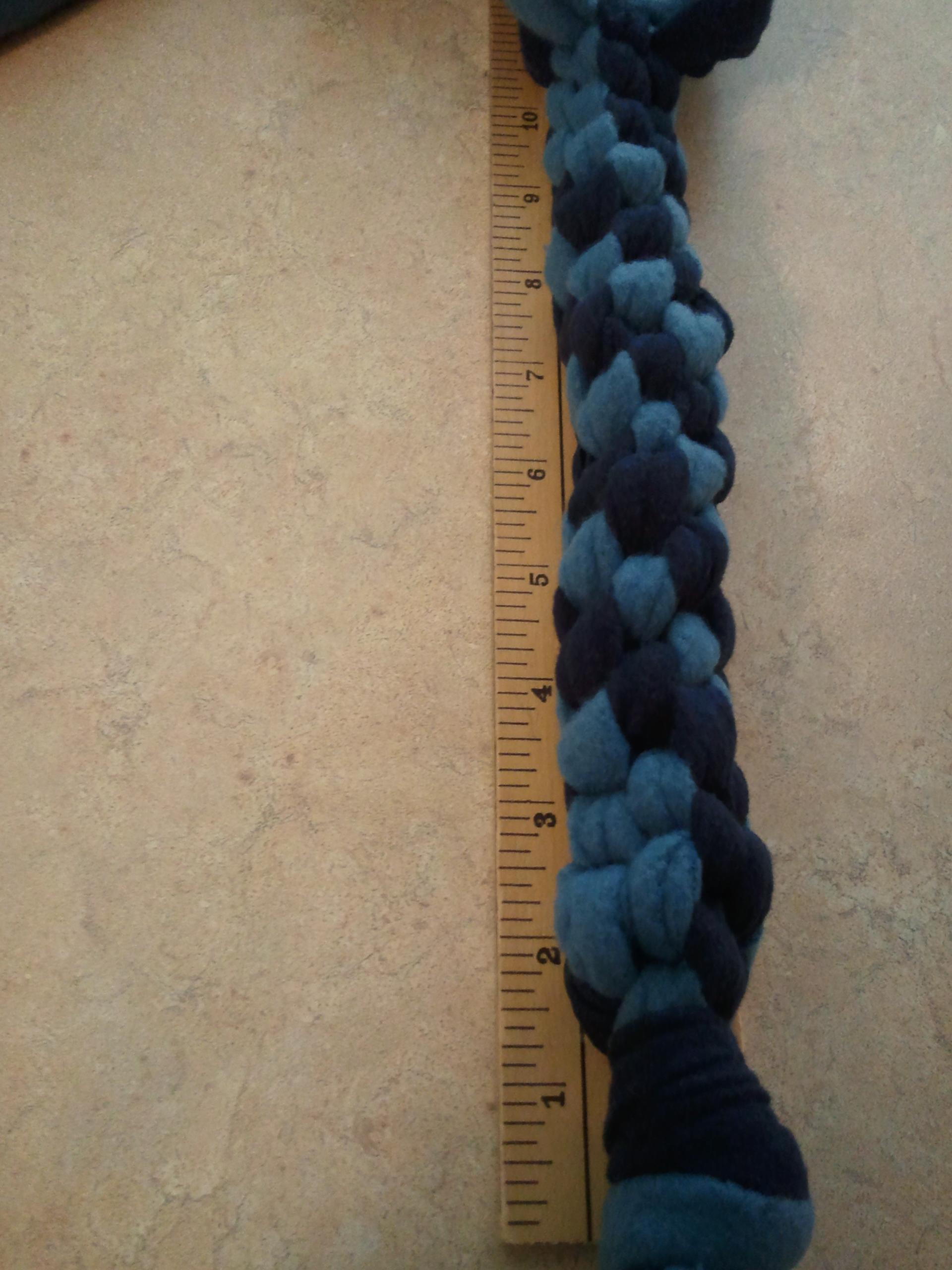 Happy Vega with his new toy (Yes I am making one for Jackson too!)