Using a few crates, carpet samples, rope and some nails, these items were all re-purposed into a crazy Cat Crate in a few hours.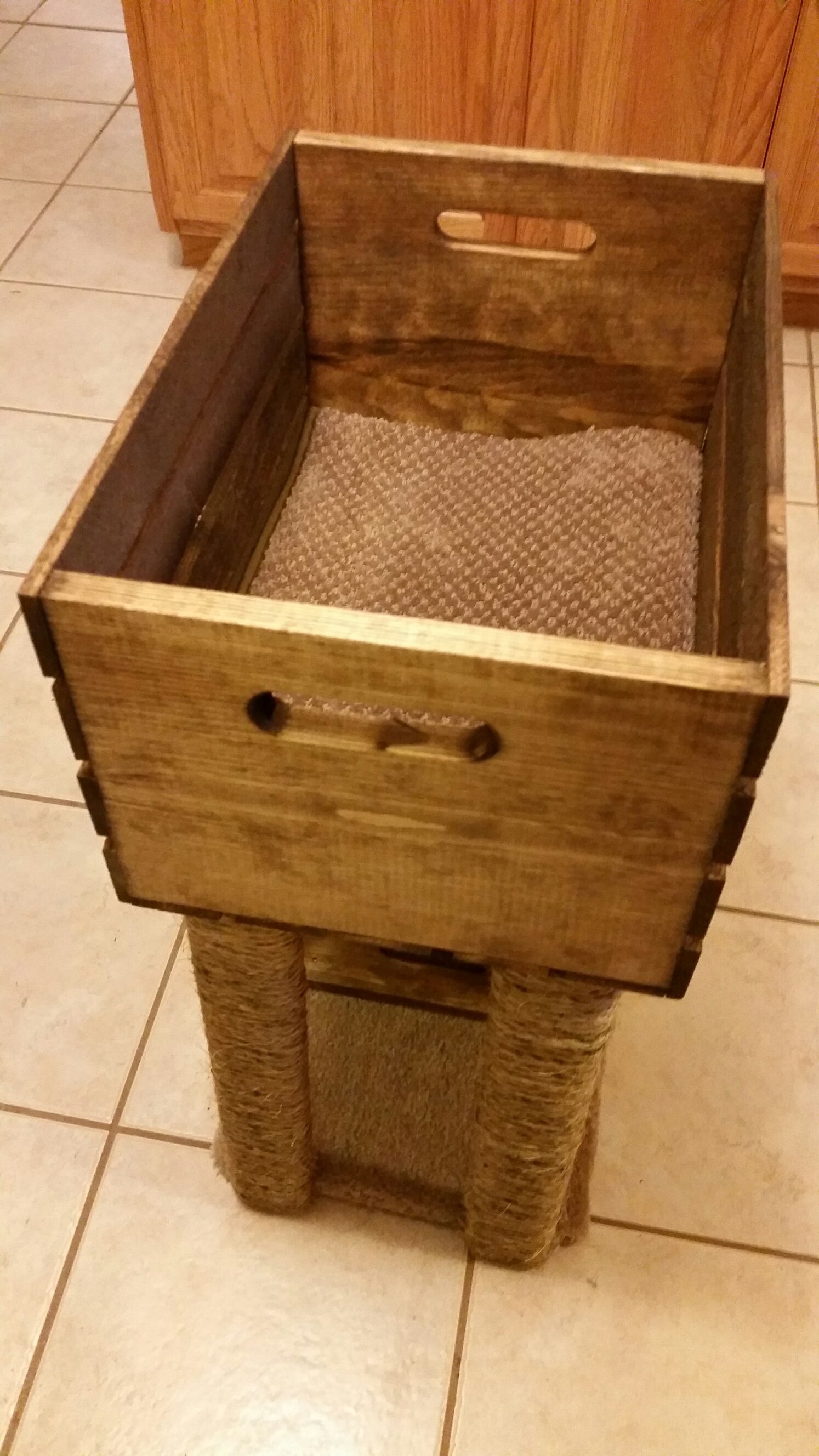 We were going to recycle the blue tube as the scratching pole, but it wasn't tall enough. We substituted the tube with tomato stakes.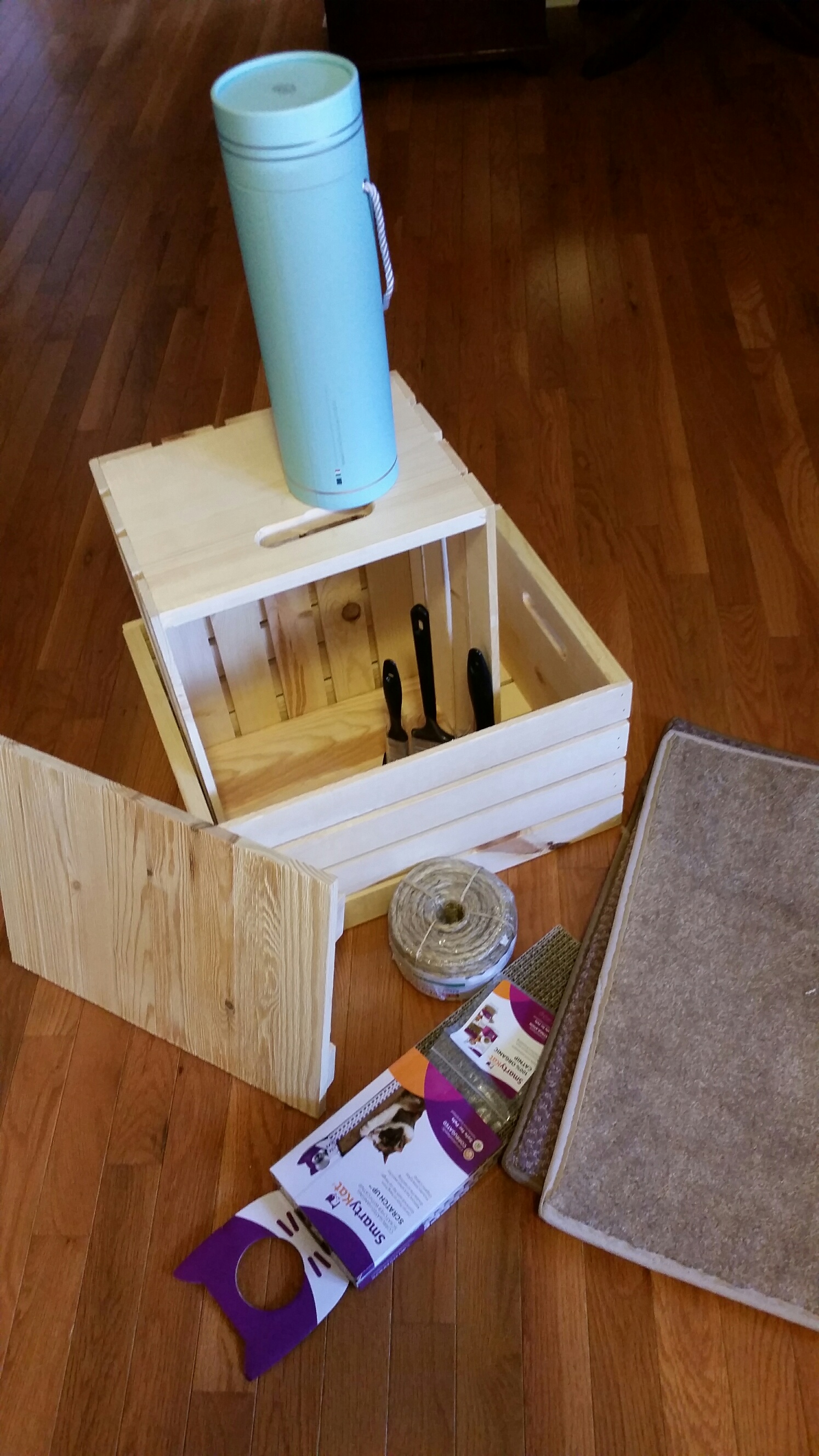 First we stained the crates with a pet friendly stain, and covered the flat board with a carpet sample (using a staple gun).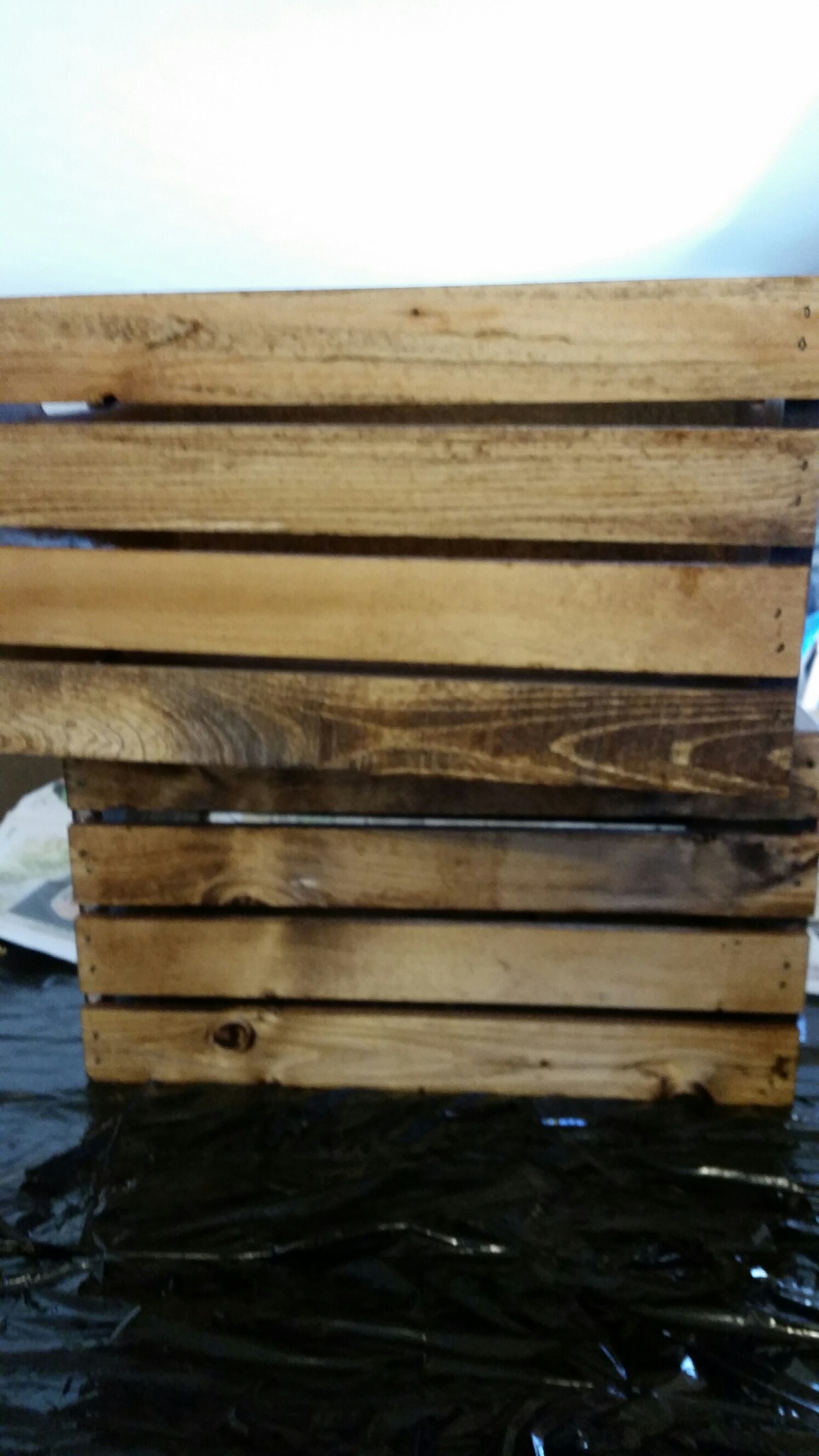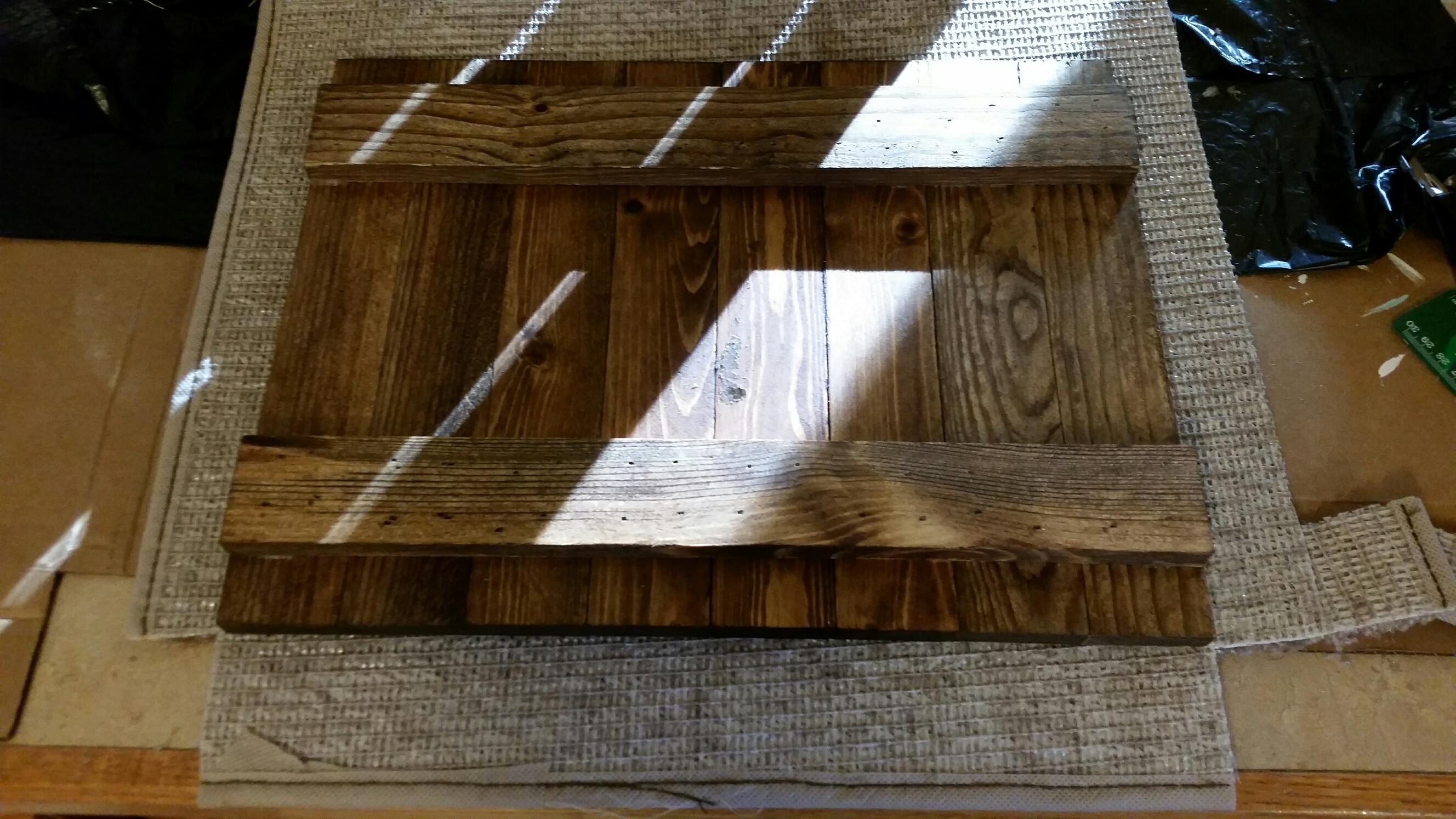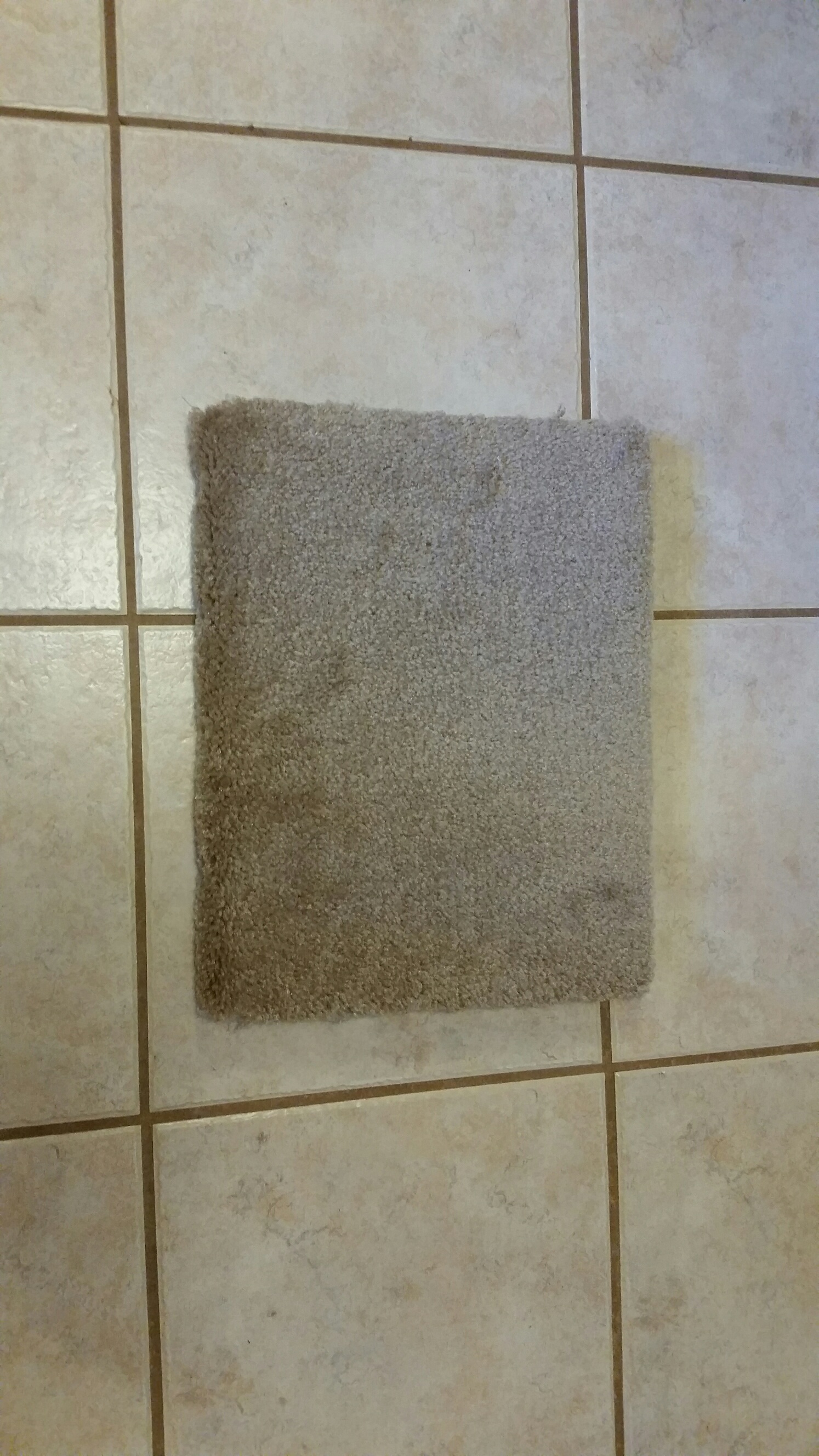 Then it was time to assemble. Nailing one crate to the carpeted piece, and the top crate in place.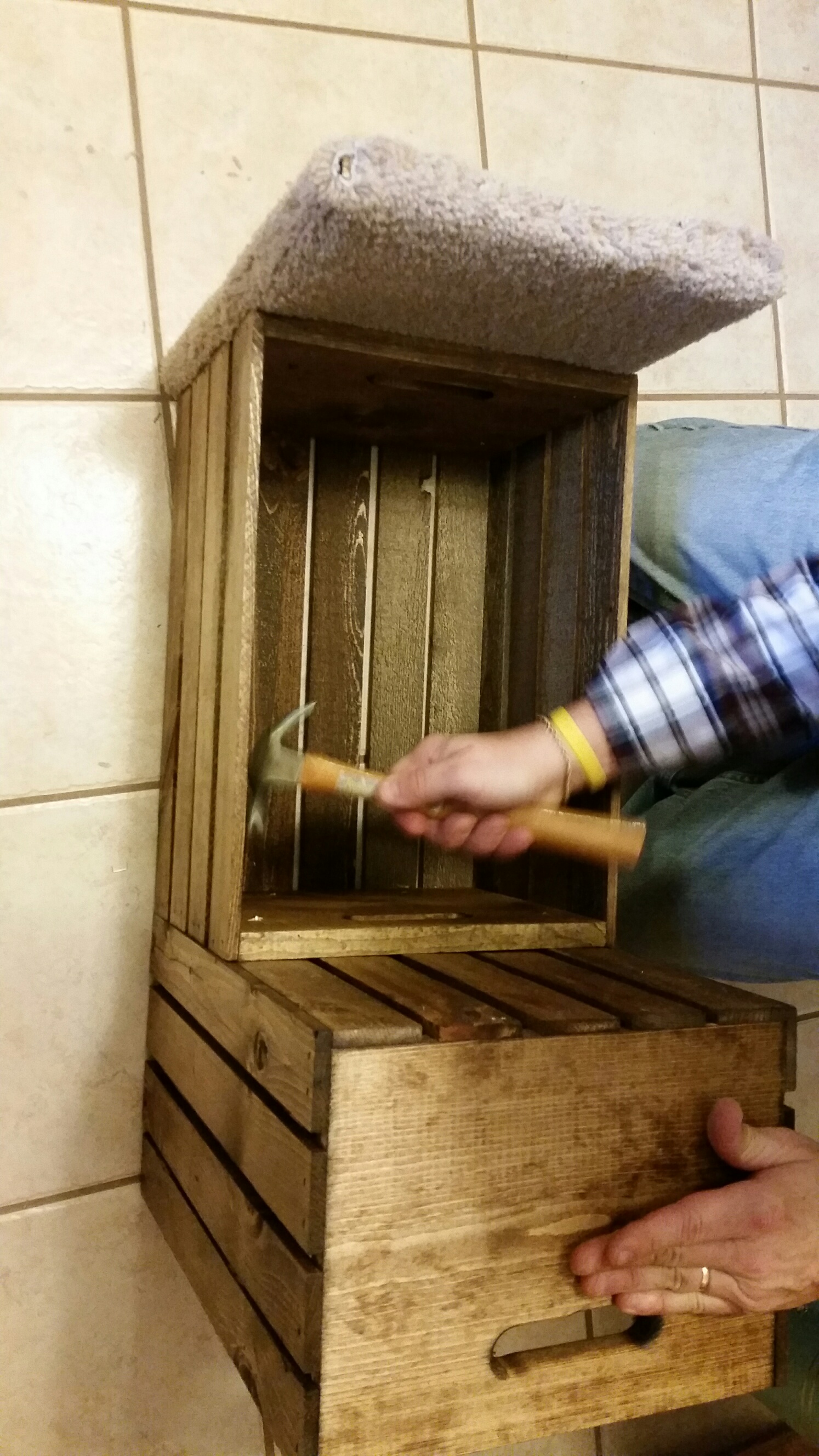 We cut tomato stakes to fit as the scratching posts and covered them with rope, using a hot glue gun to hold the rope in place.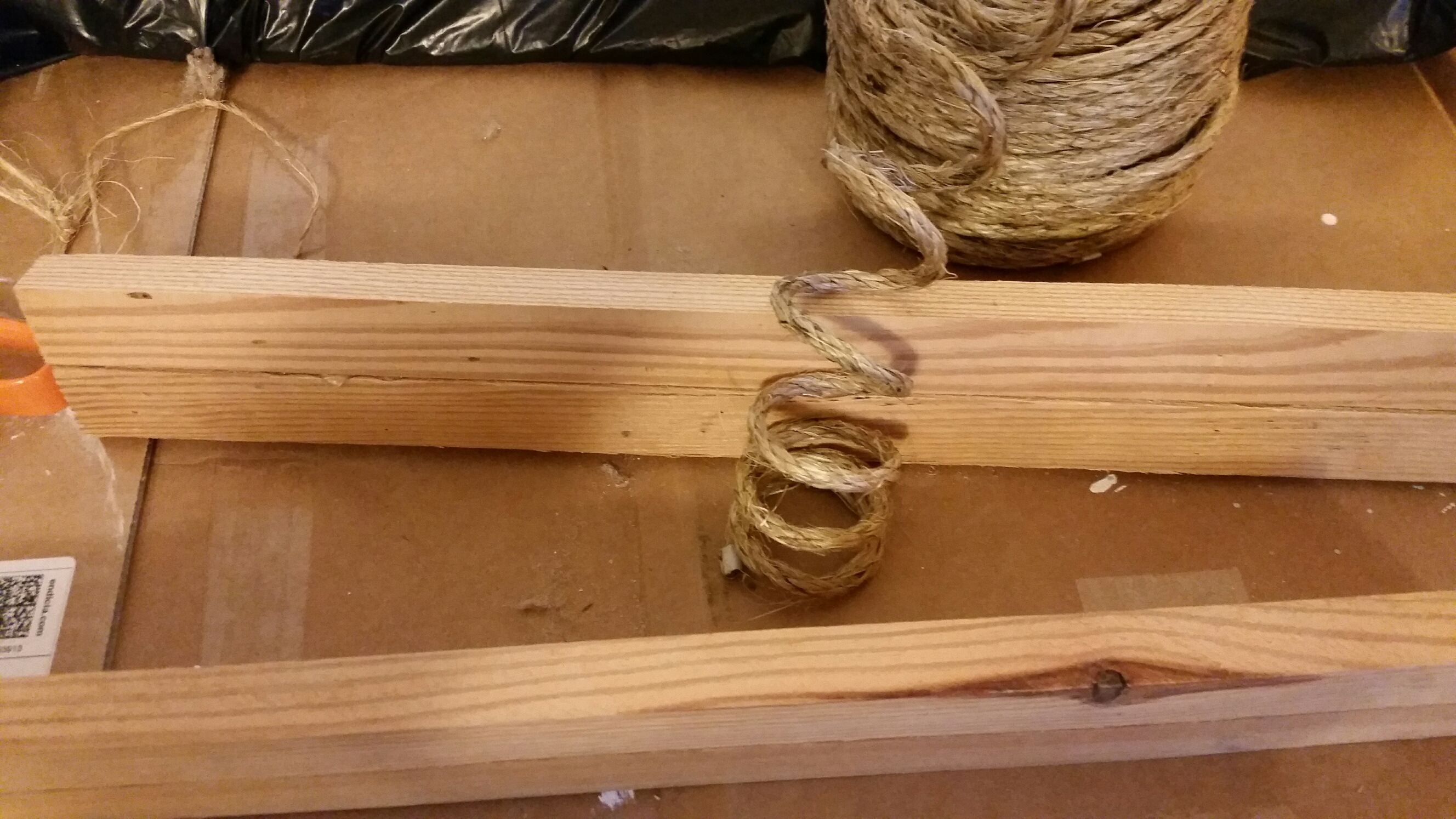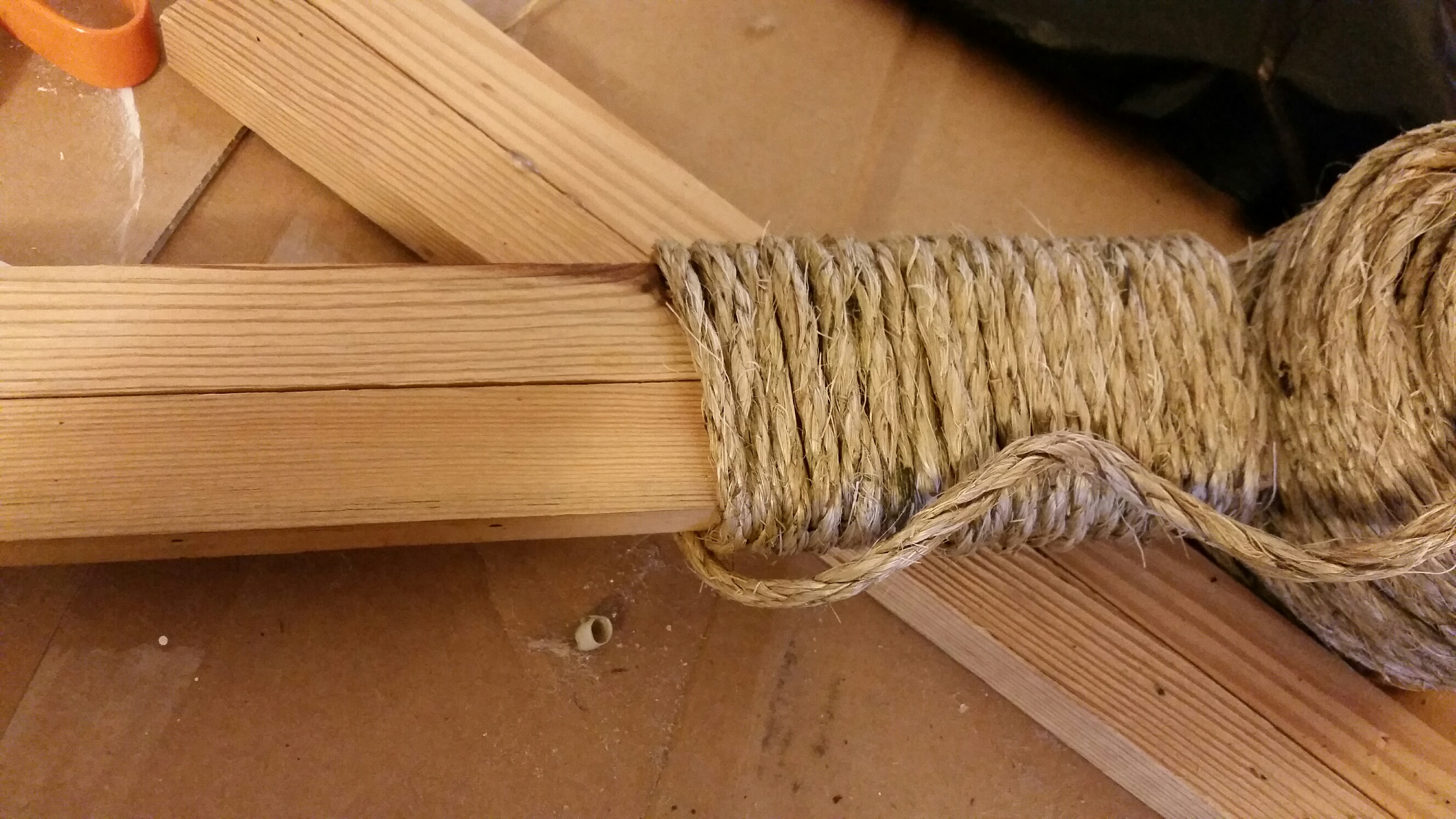 The scratching posts were nailed in place, and another carpet scrap was placed in the bottom….hopefully the cats will like it!