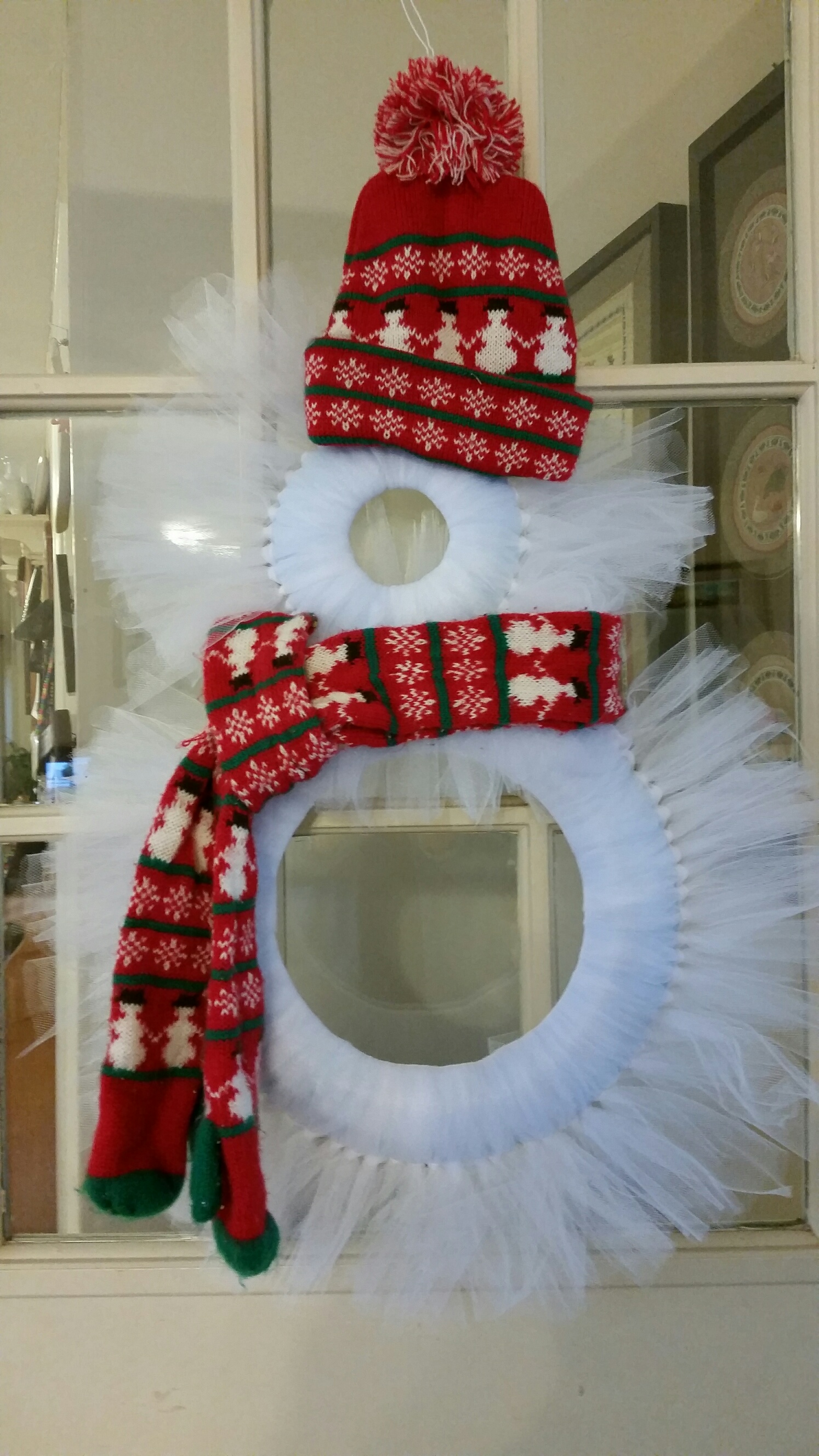 Sorry, but I just had to do it, as it is actually snowing in North Carolina as this post is being written. So with that in mind, I thought the door needed a snowman wreath. I started with 2 metal wreat forms, a 6″ and a 12″, and two spools of tulle.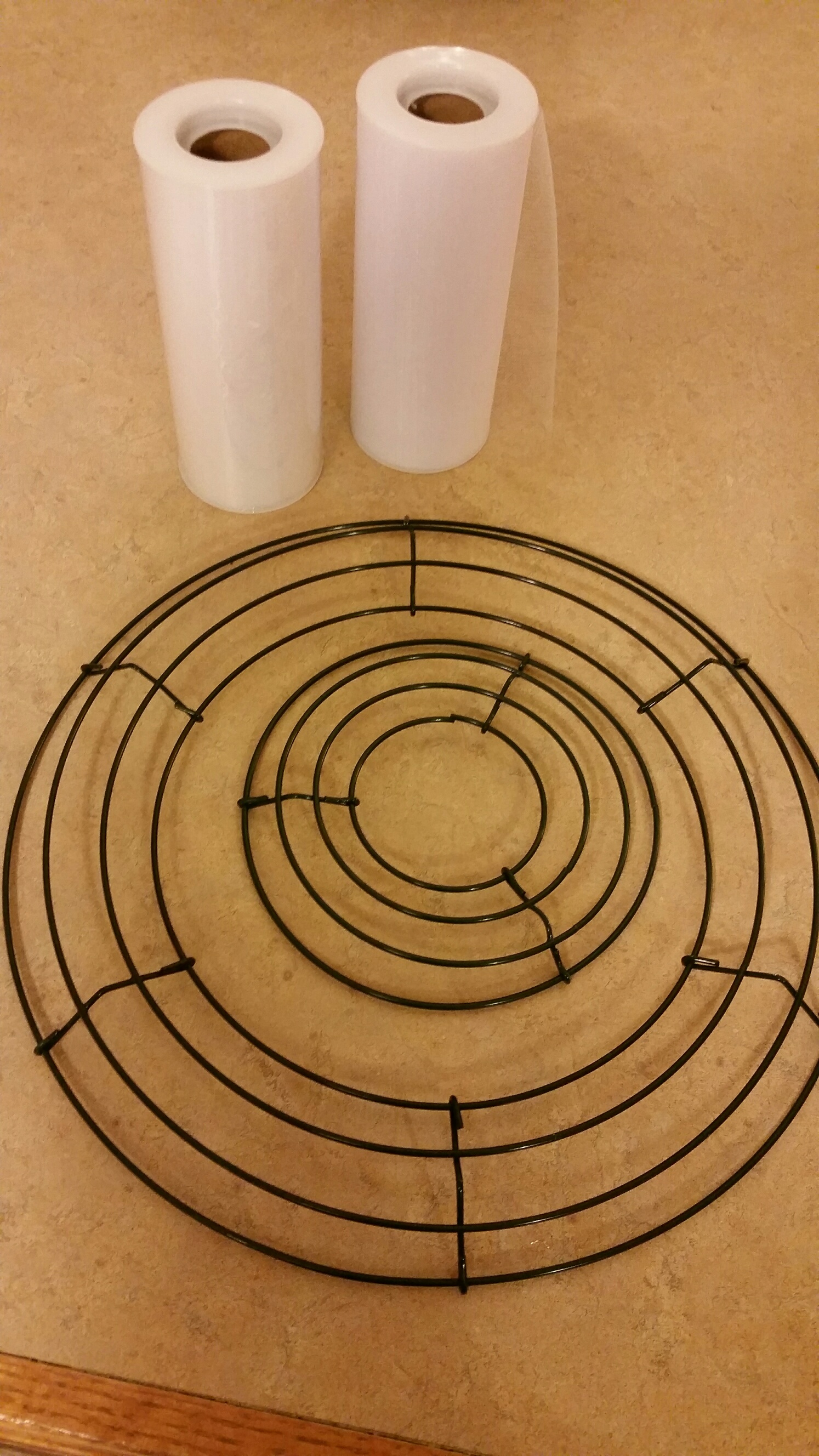 I wrapped the wreaths with baby blue ribbon, but white would have worked just as well. Then cut 60-18″ pieces of tulle for the large wreath, and about 40- 16″ pieces of tulle for the smaller wreath.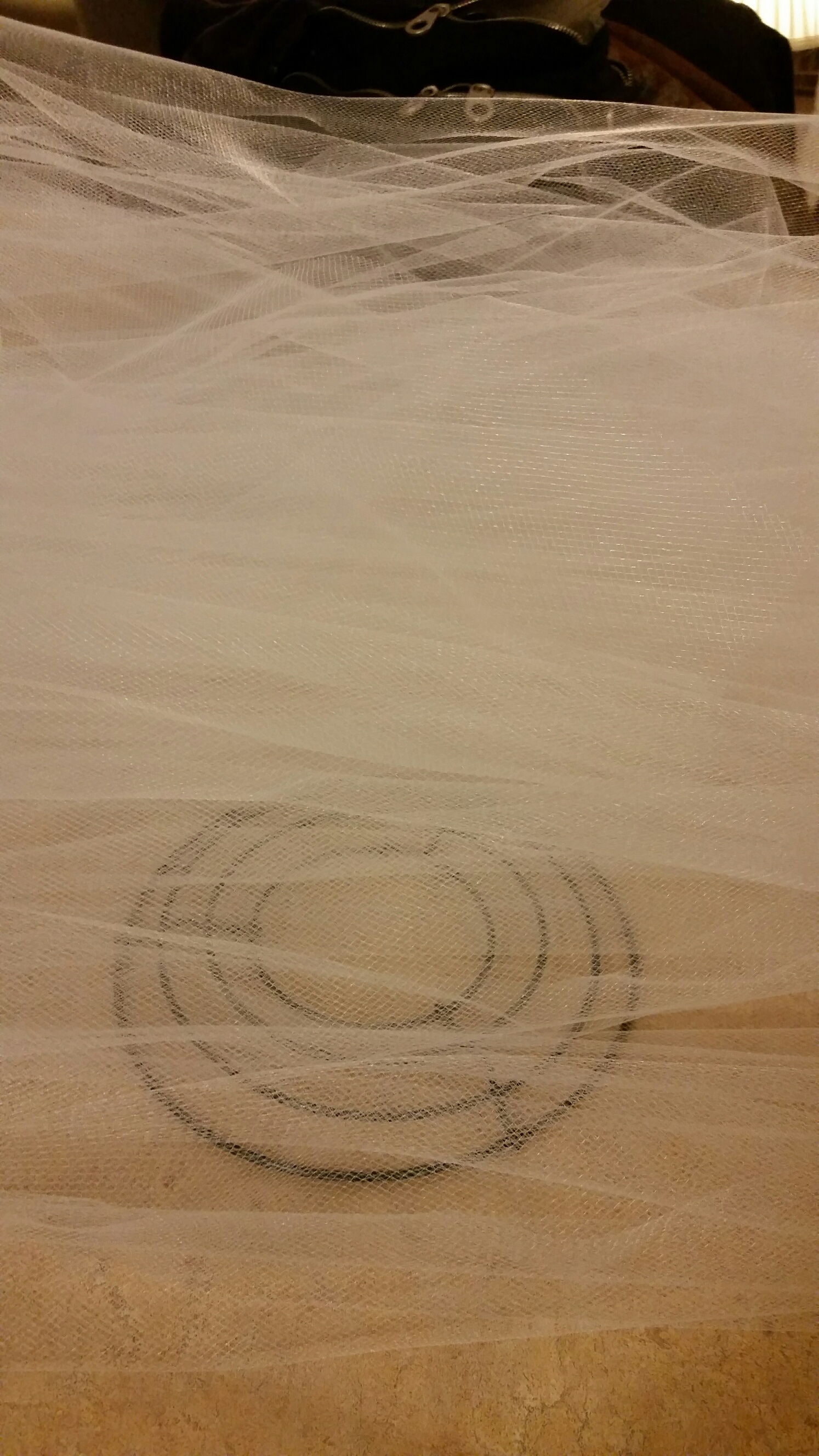 Using a half lark knot, I then started attaching the tulle to the two wreaths.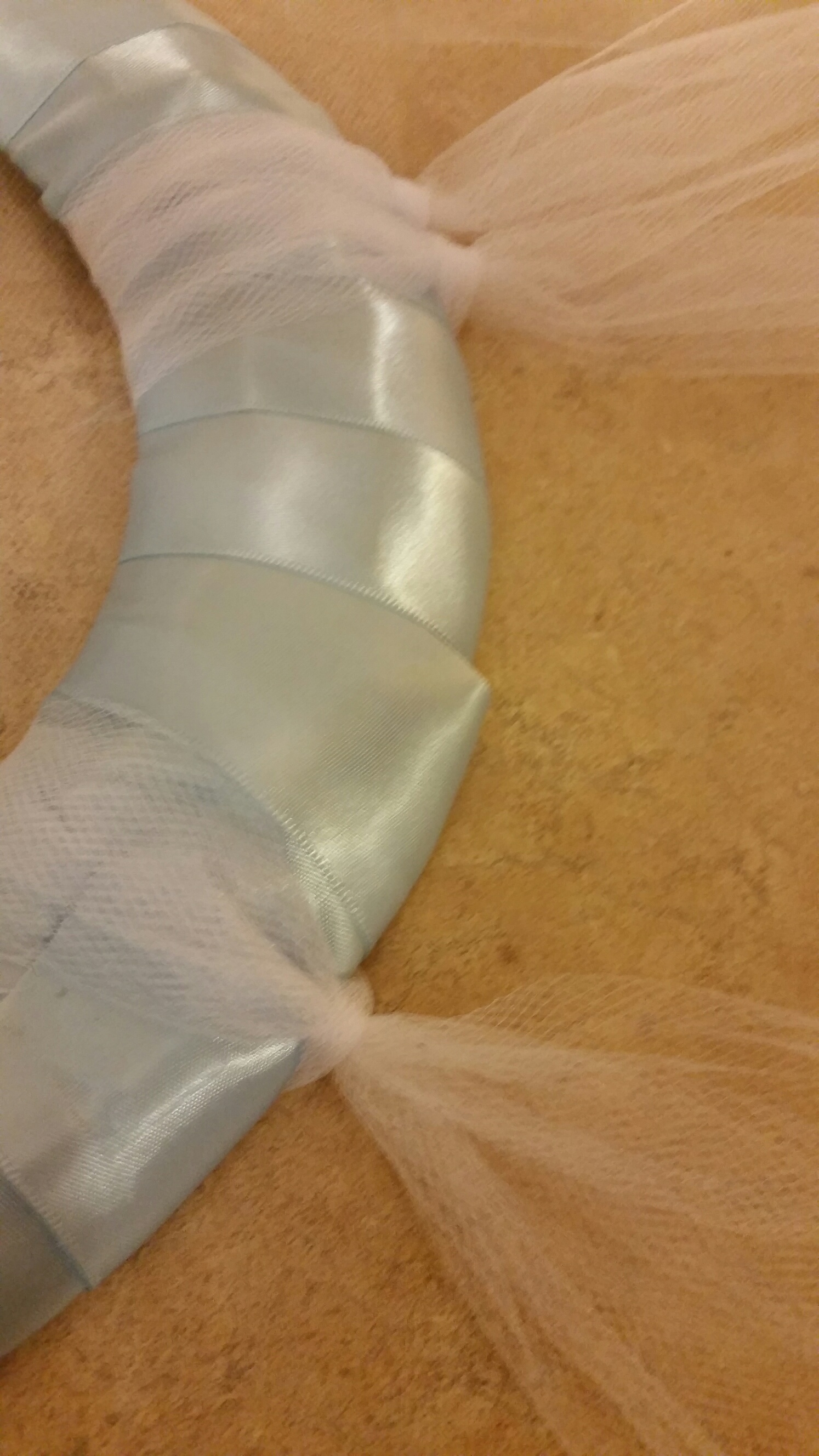 After finishing the larger wreath, then I started on the smaller wreath.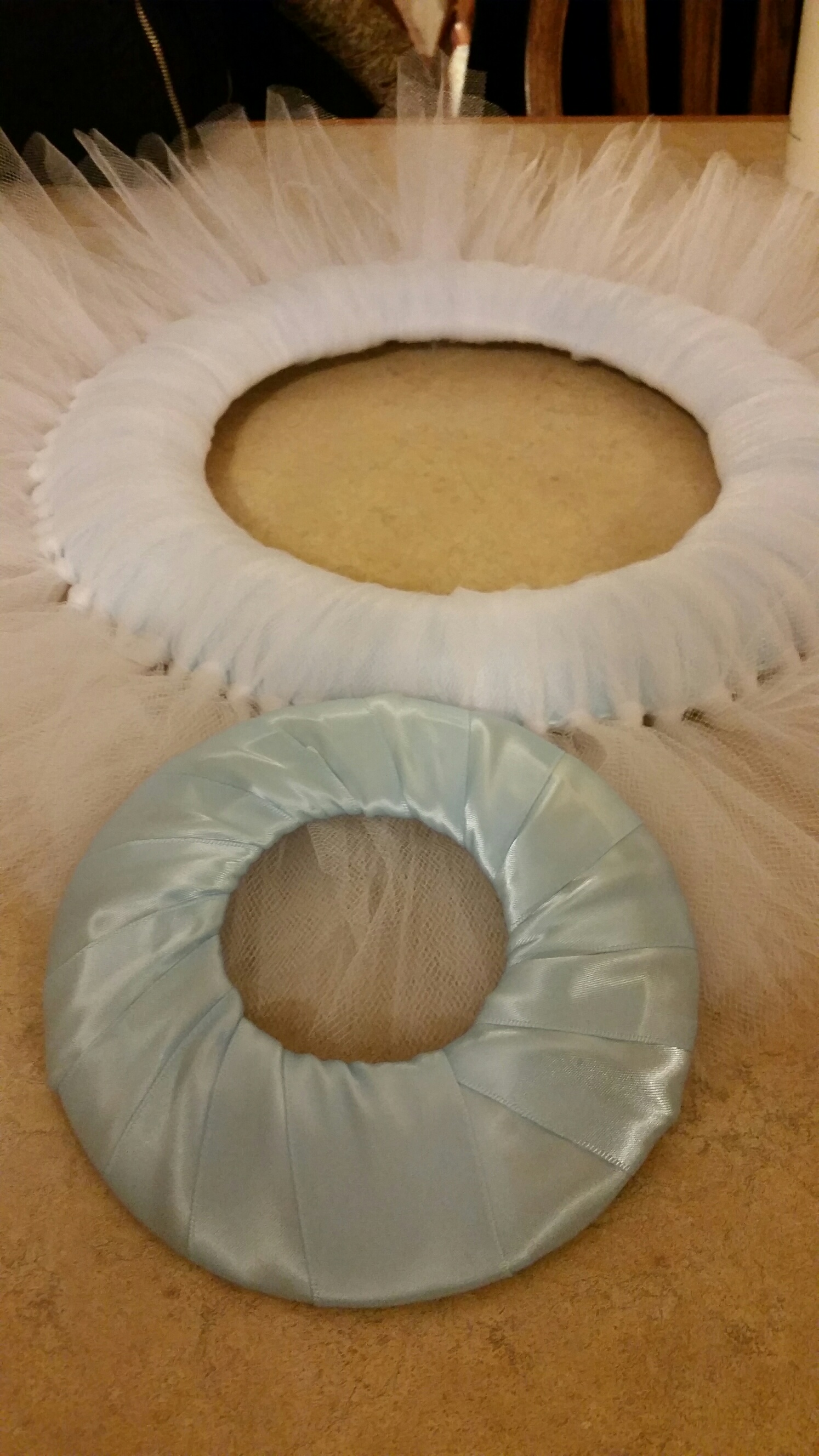 After both wreaths were finished, then I used a piece of white coverd wire to atttach the two wreaths together.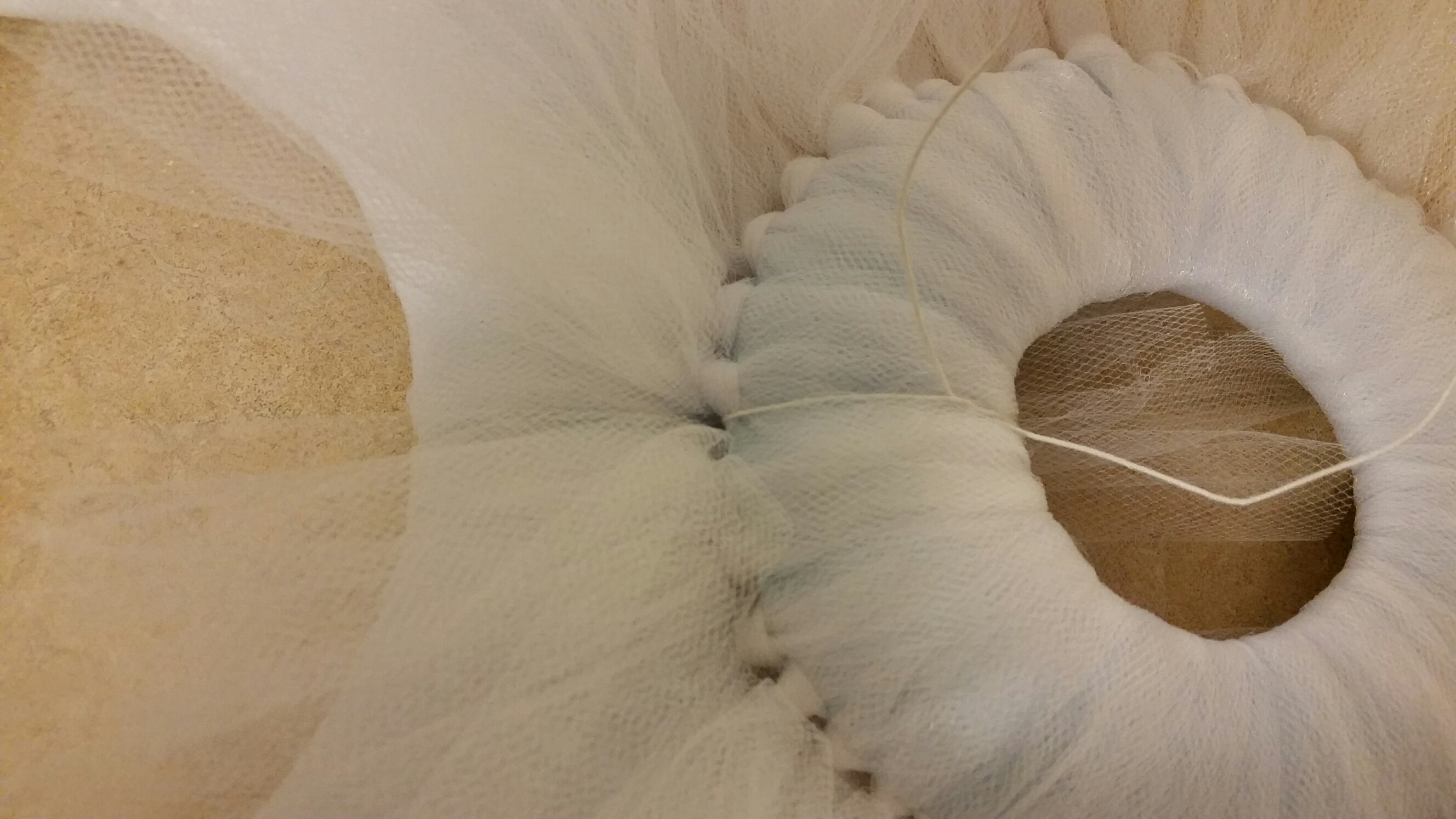 And with that I had a Snowman! I first tried adding a ribbon bow tie and a "hair" bow, but wasn't that thrilled with the outcome. So then I found one of my daughters hat and scarf sets from MANY years ago, and pinned them on instead.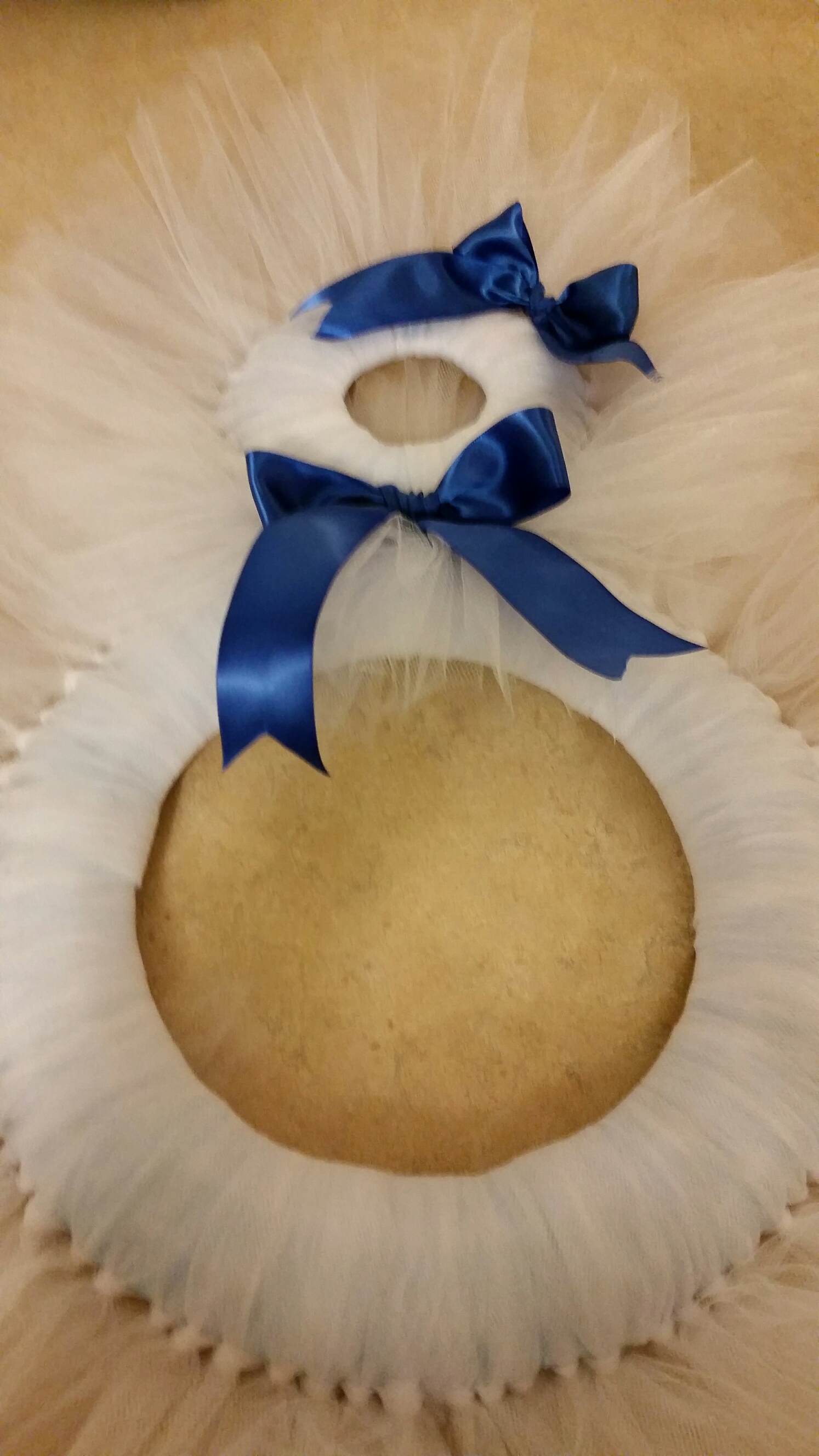 A little wire to attach it to the door, and there it is, a Snowman!