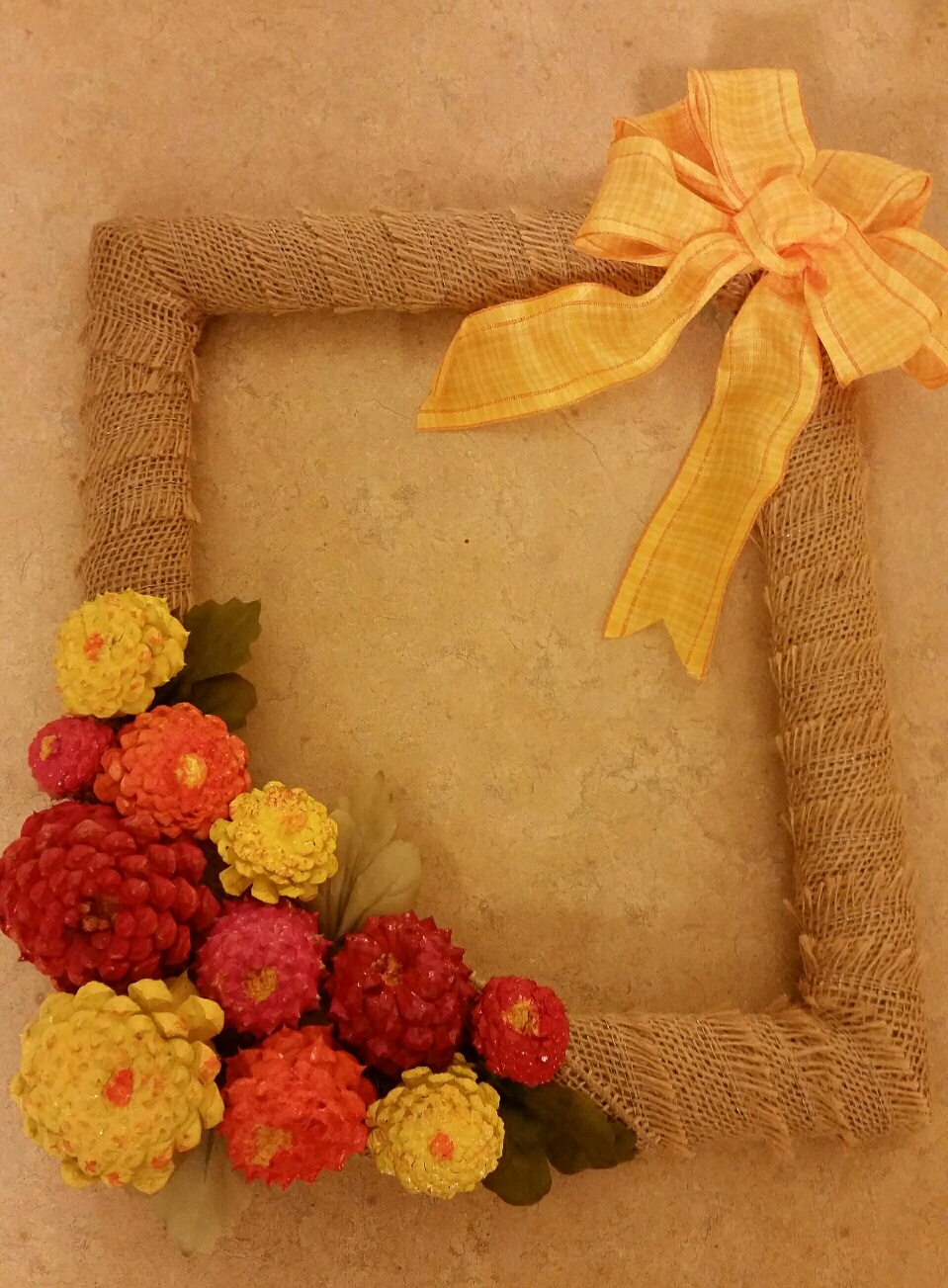 After seeing friends paint pine cones to look like Zinnia's I was inspired and intrigued. A box full of old wooden picture frames seemed to be calling for a craft project as well.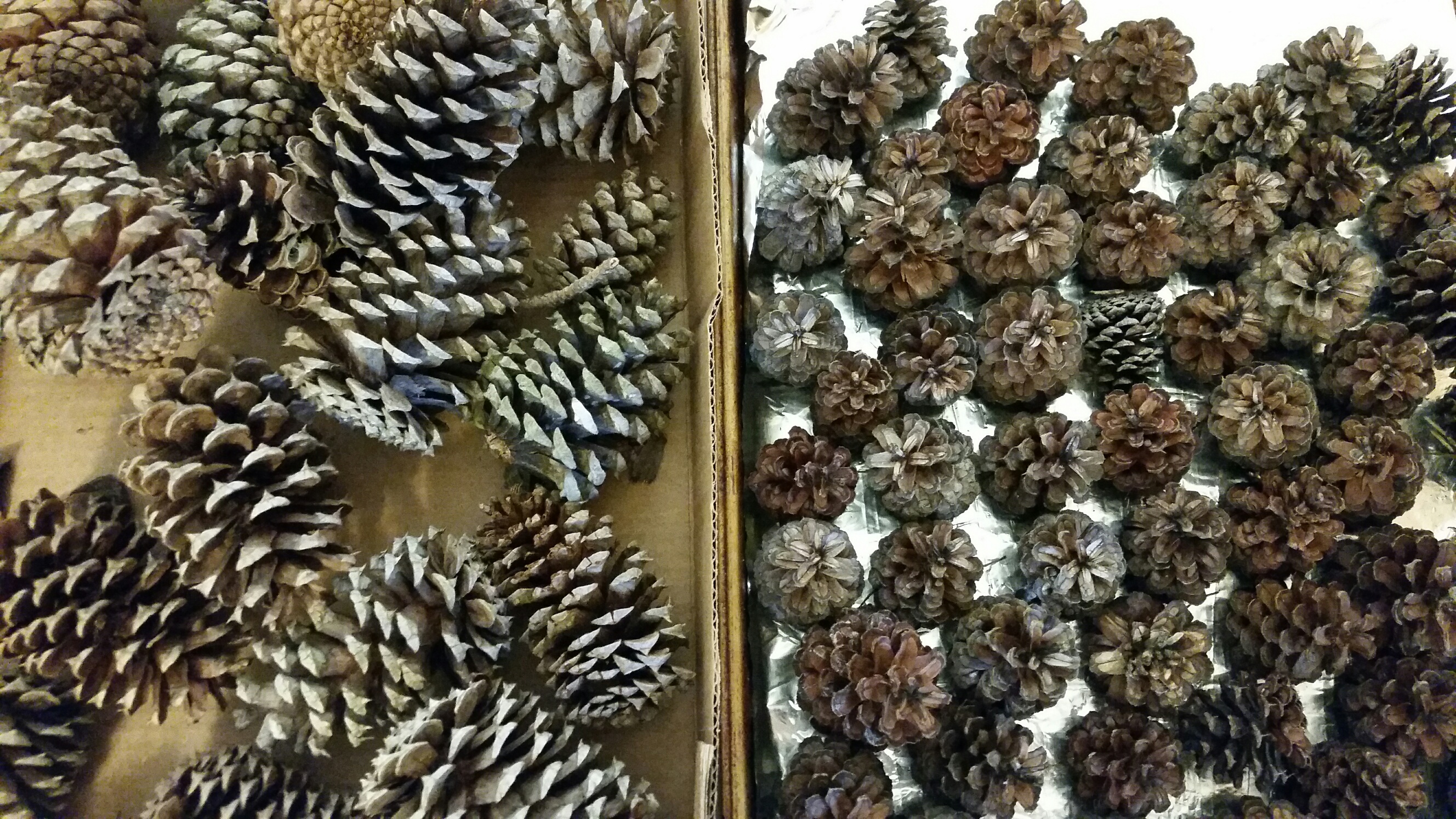 We picked up pine cones, large and small and baked them in the oven at 250 for about an hour (to kill and bugs or critters, and to help the pine cones open up).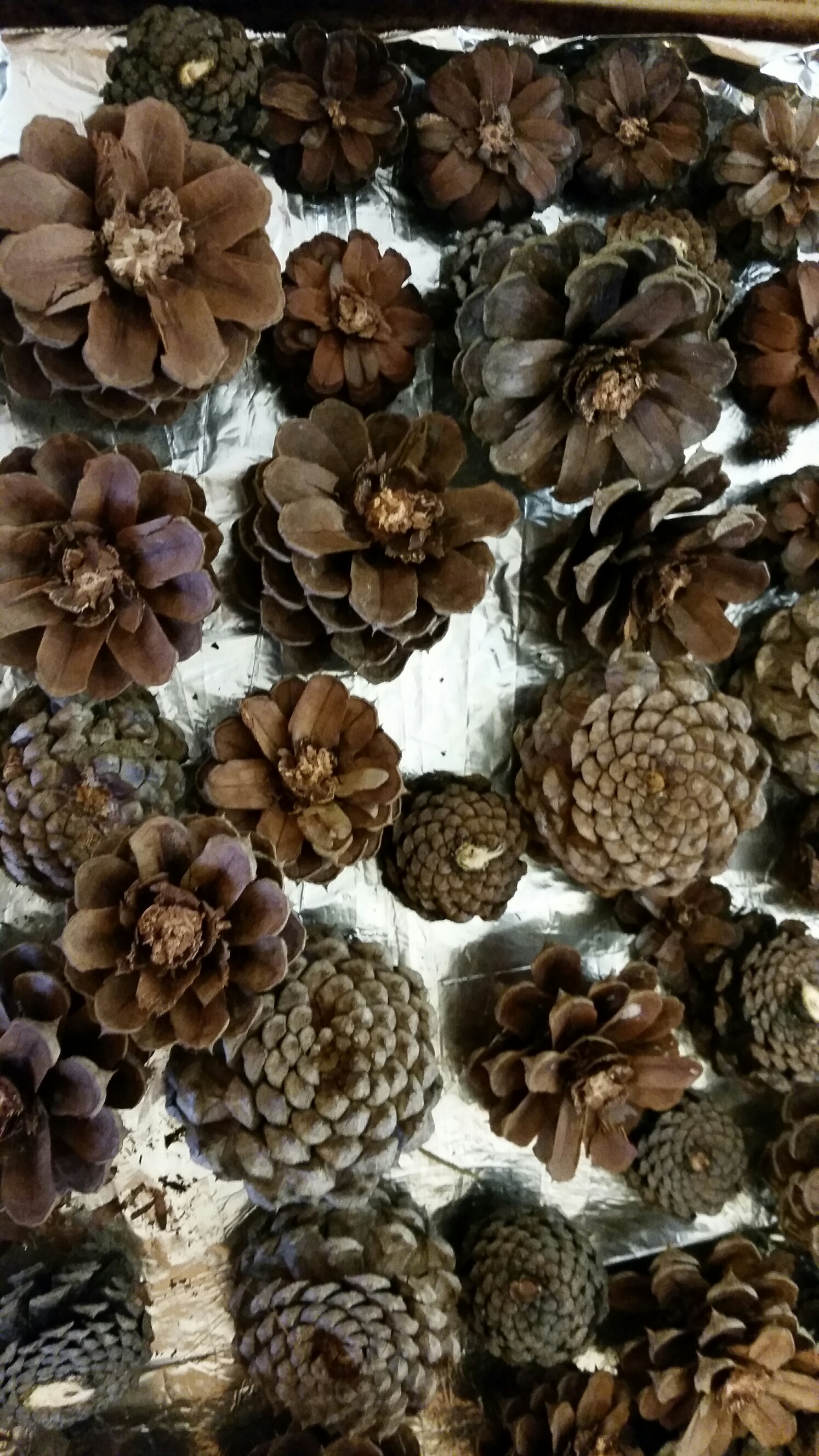 The pine cones were then cut (since we only used the bottoms)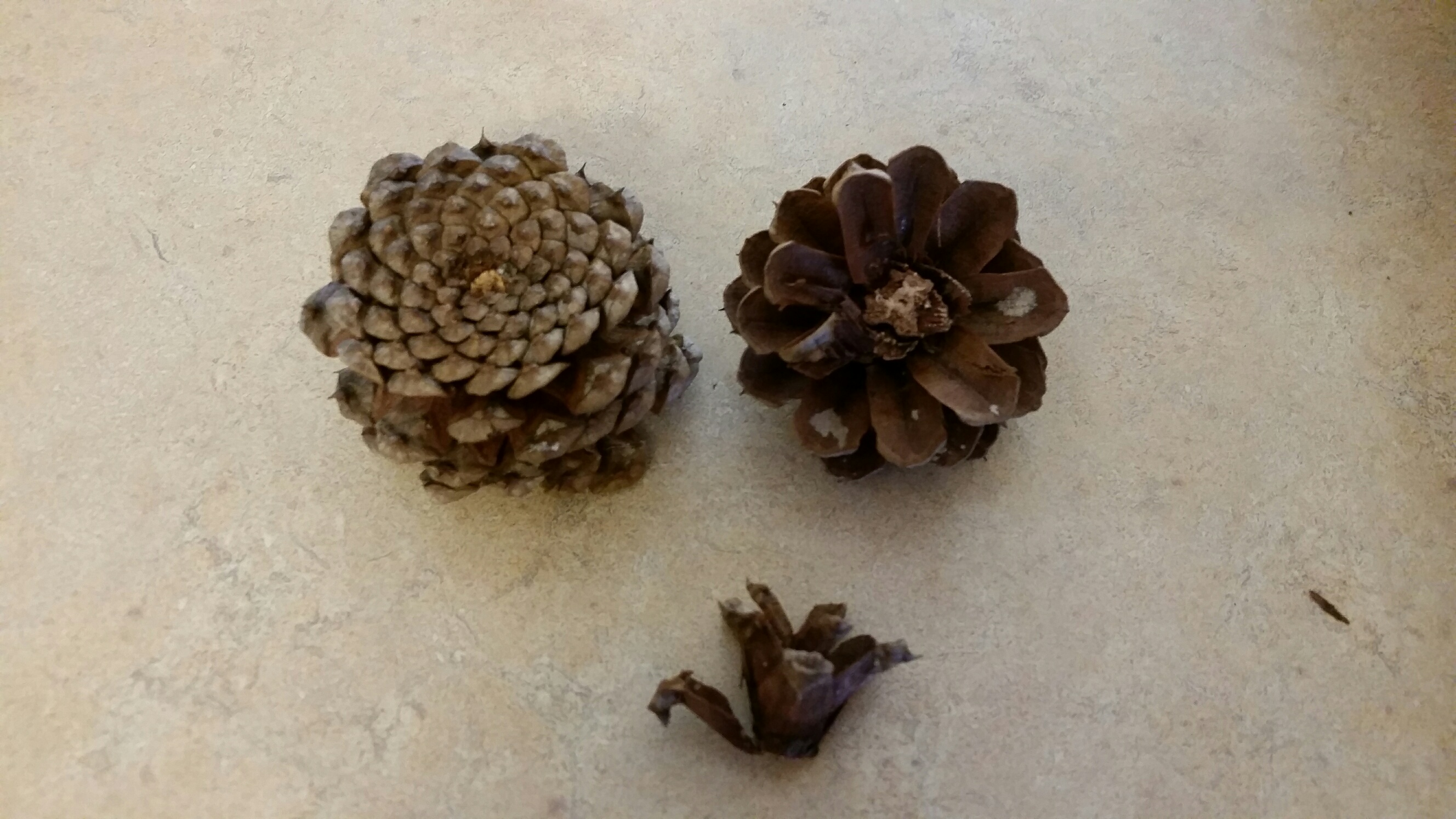 We thought we could use the tops as well, but when they were pained, they became very distorted. So only the bottoms were used.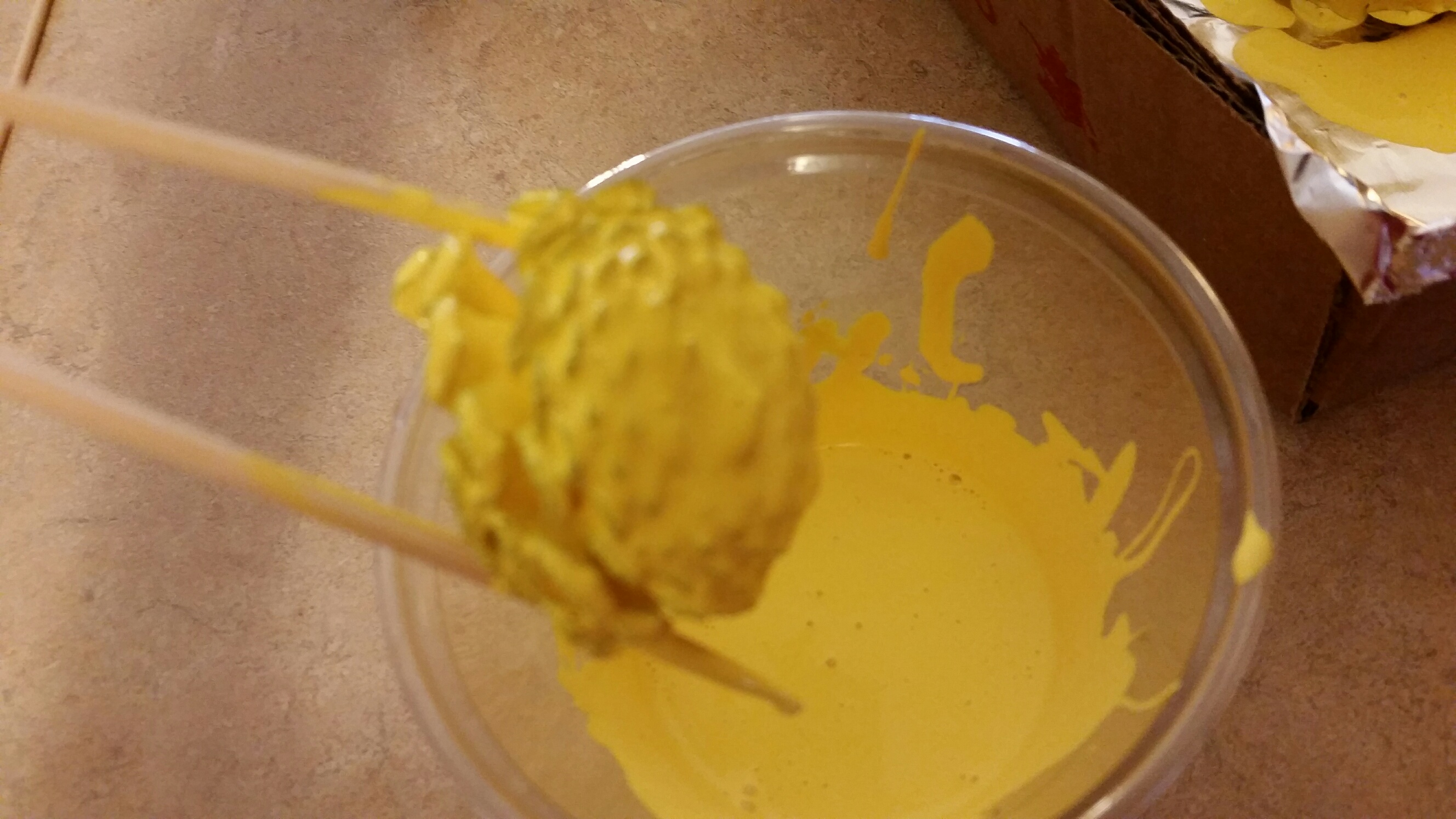 We used acrylic paint (rather than spray paint) dipping the pine cones into the paint and letting them drain and dry.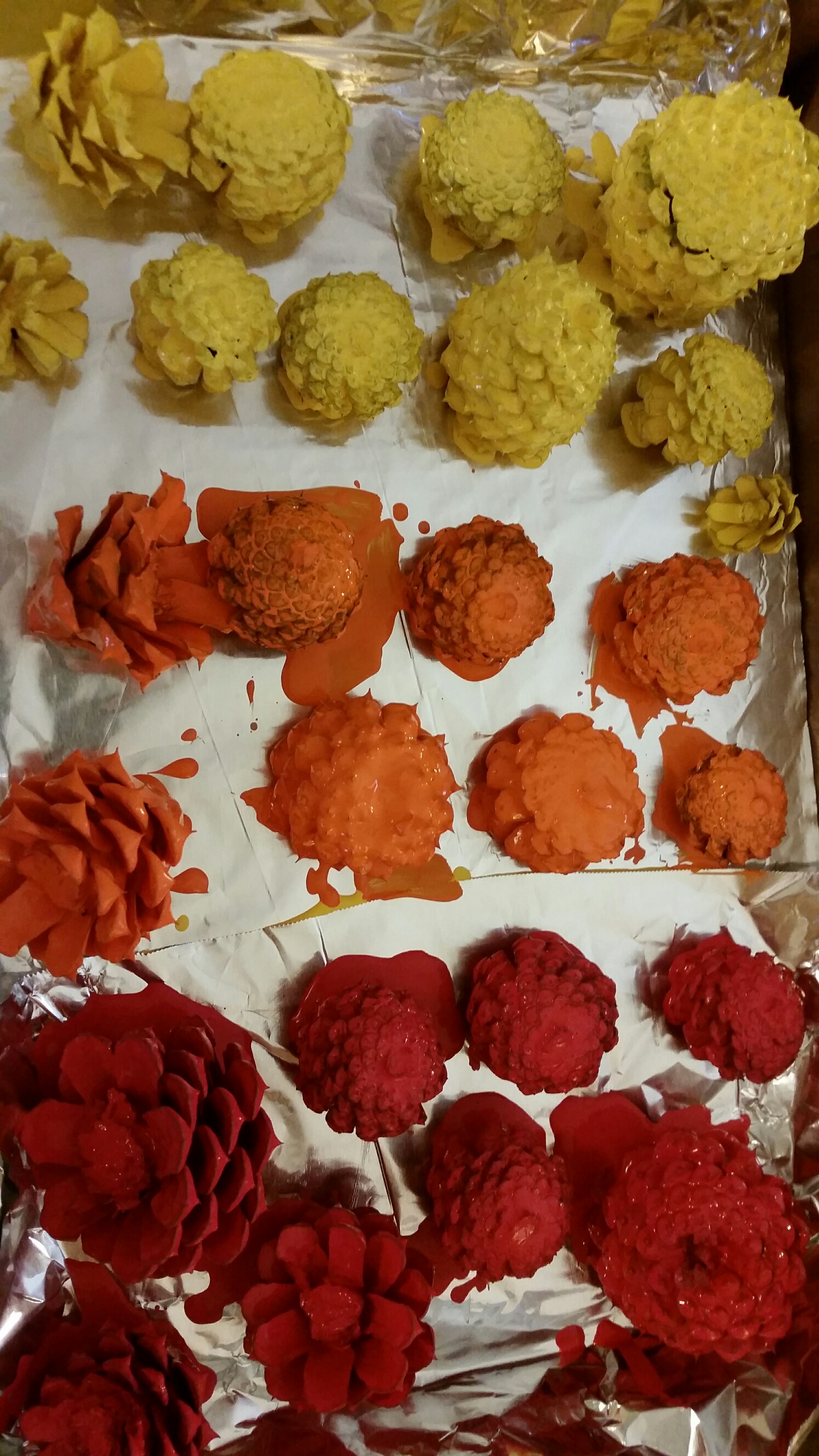 We used red, yellow, pink and orange colored paint.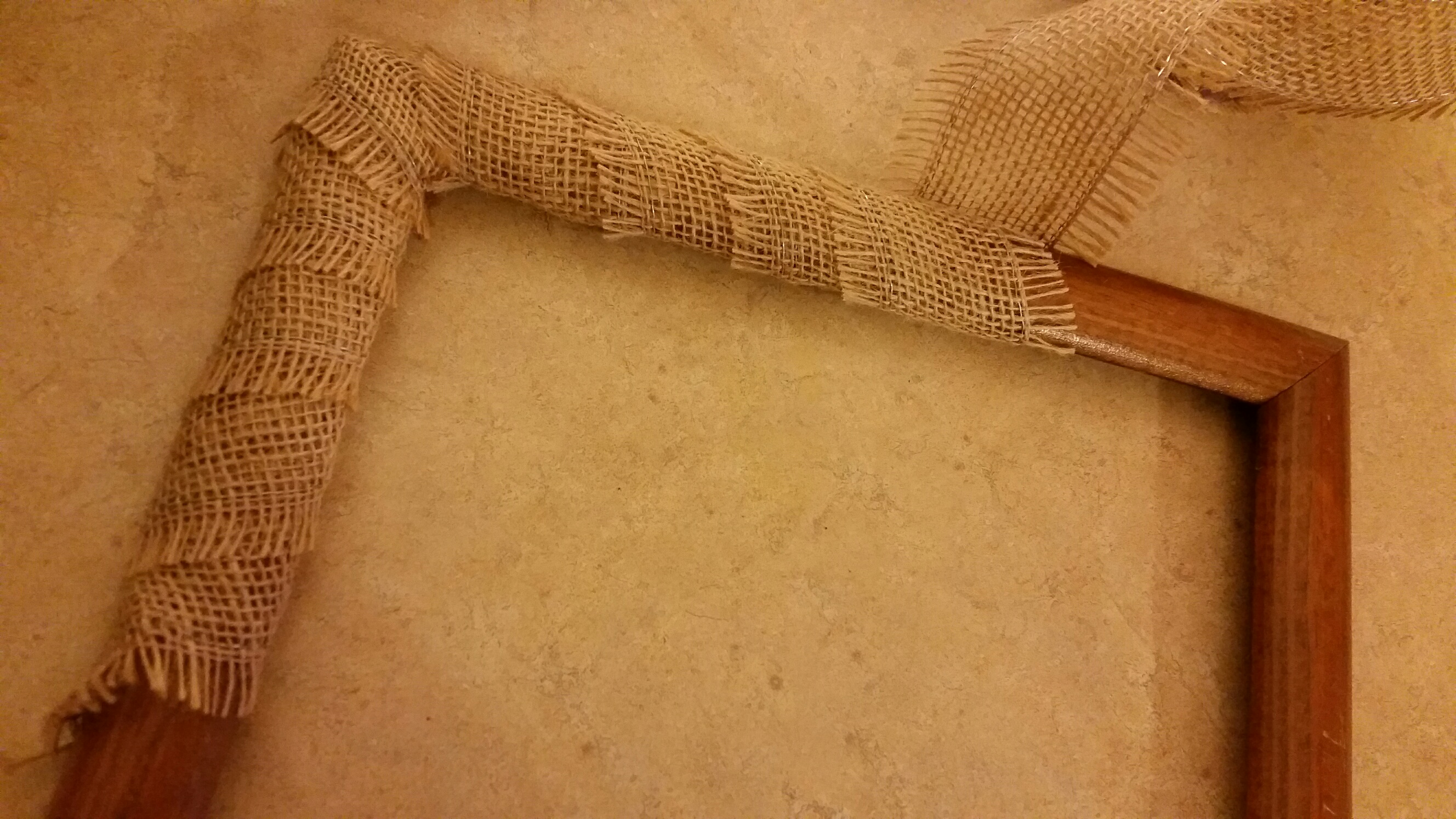 Then we took an old wooden 8″x10″ frame and wrapped it with burlap ribbon.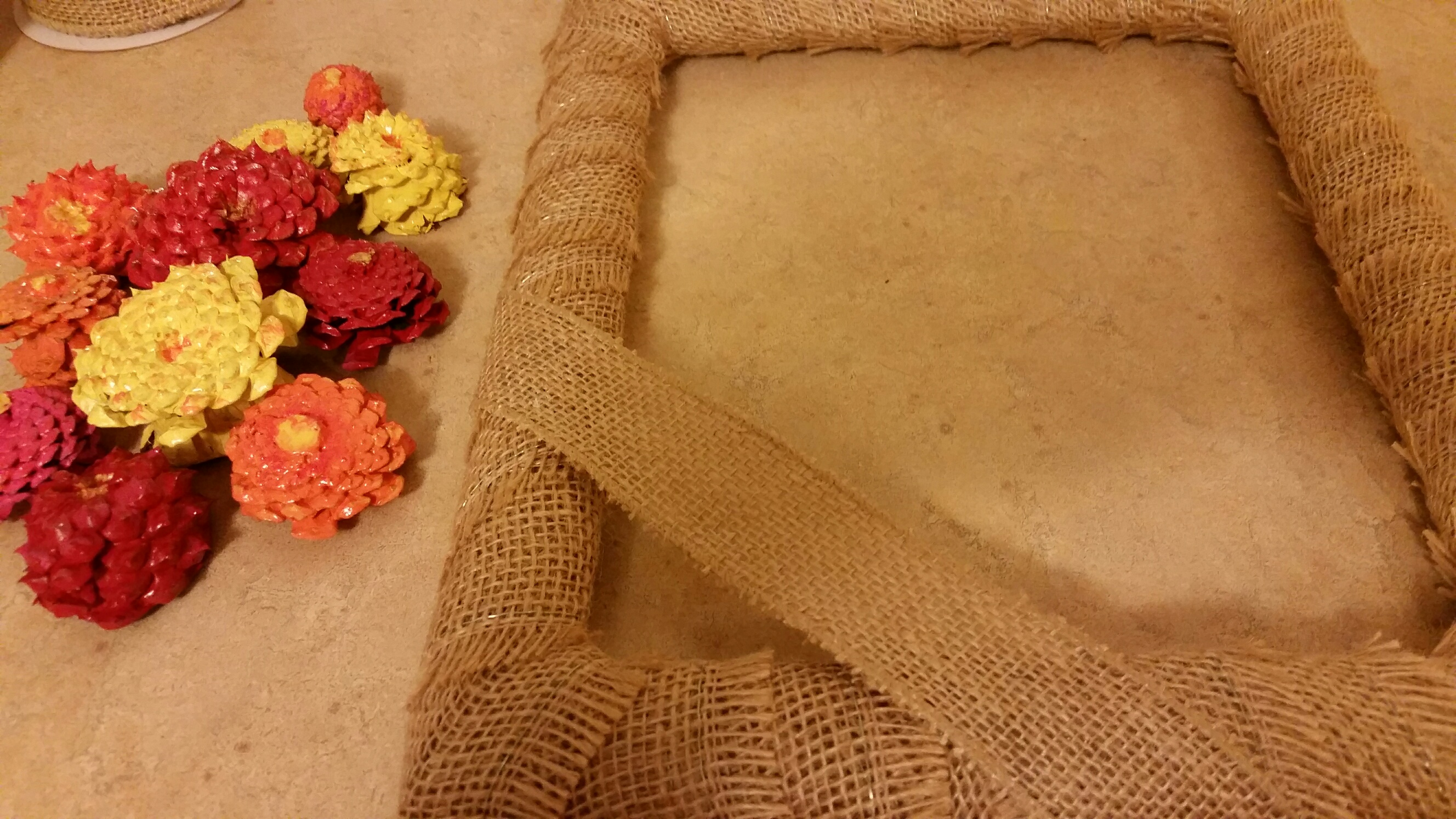 A strip of ribbon was added so that the "flowers" could be glued across the corner of the frame.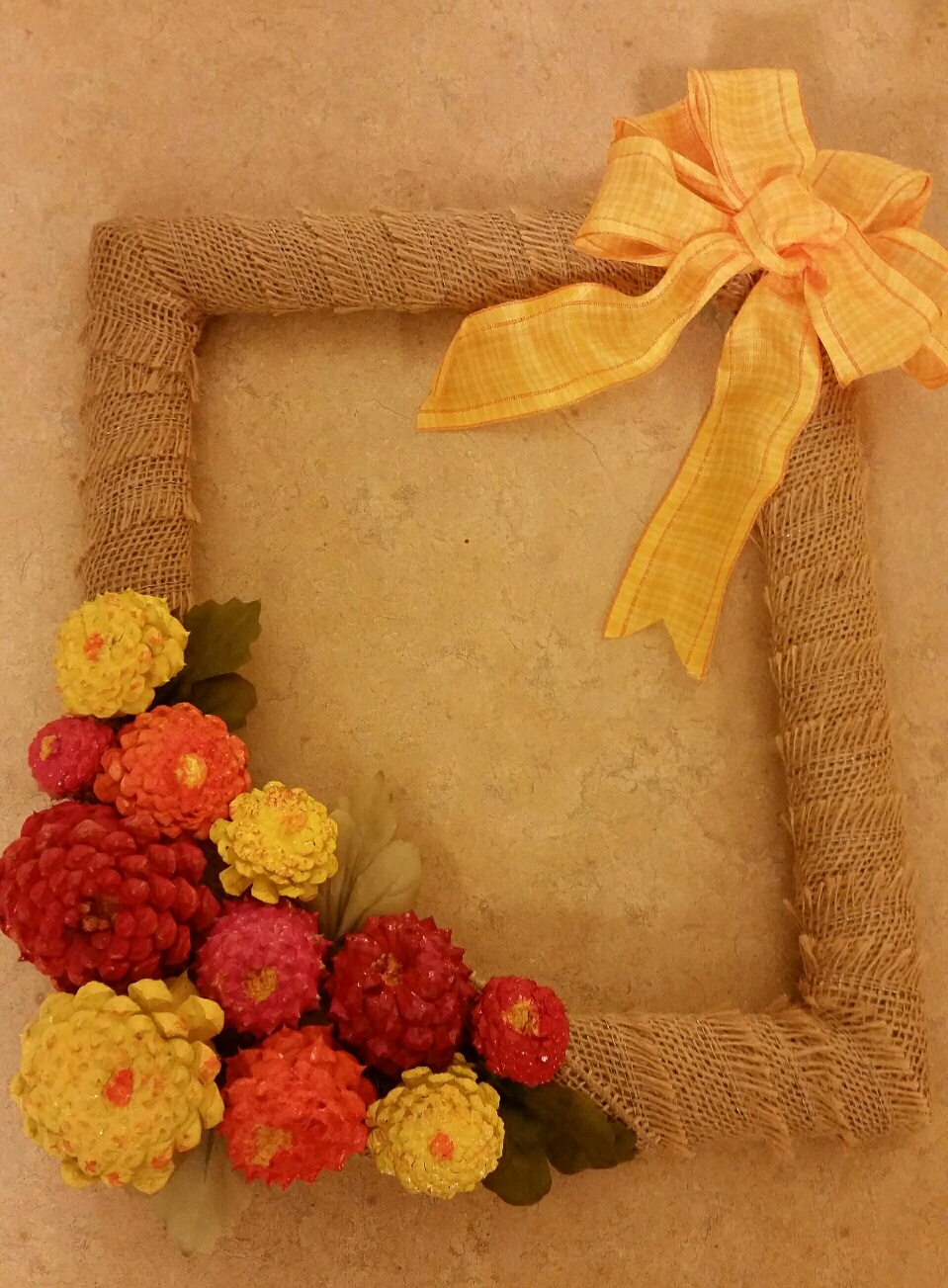 A fabric bow was attached and a saw tooth hanger (on the back) We also added a few silk leaves (from another project back in the fall) and there it is! Nature at it's best!