Cleaning out and rearranging can be a daunting task. While straightening up my dresser, I realized that I do have many, many pins from my years participation in the General Federation of Woman's Club both in North Carolina and Nationally (www.gfwc.org OR www.gfwcnc.org). So what to do with all of the pins? Make a quilted wall hanging and display them!
I started with two shirts to decide on the main colors. One from 2000-2002 when I served as the GFWC-NC Director of Junior Clubs, the other from 2012-2014 when I served as the GFWC-NC President. Add more fabric, using the puzzle piece pattern since our theme was all about "Connections"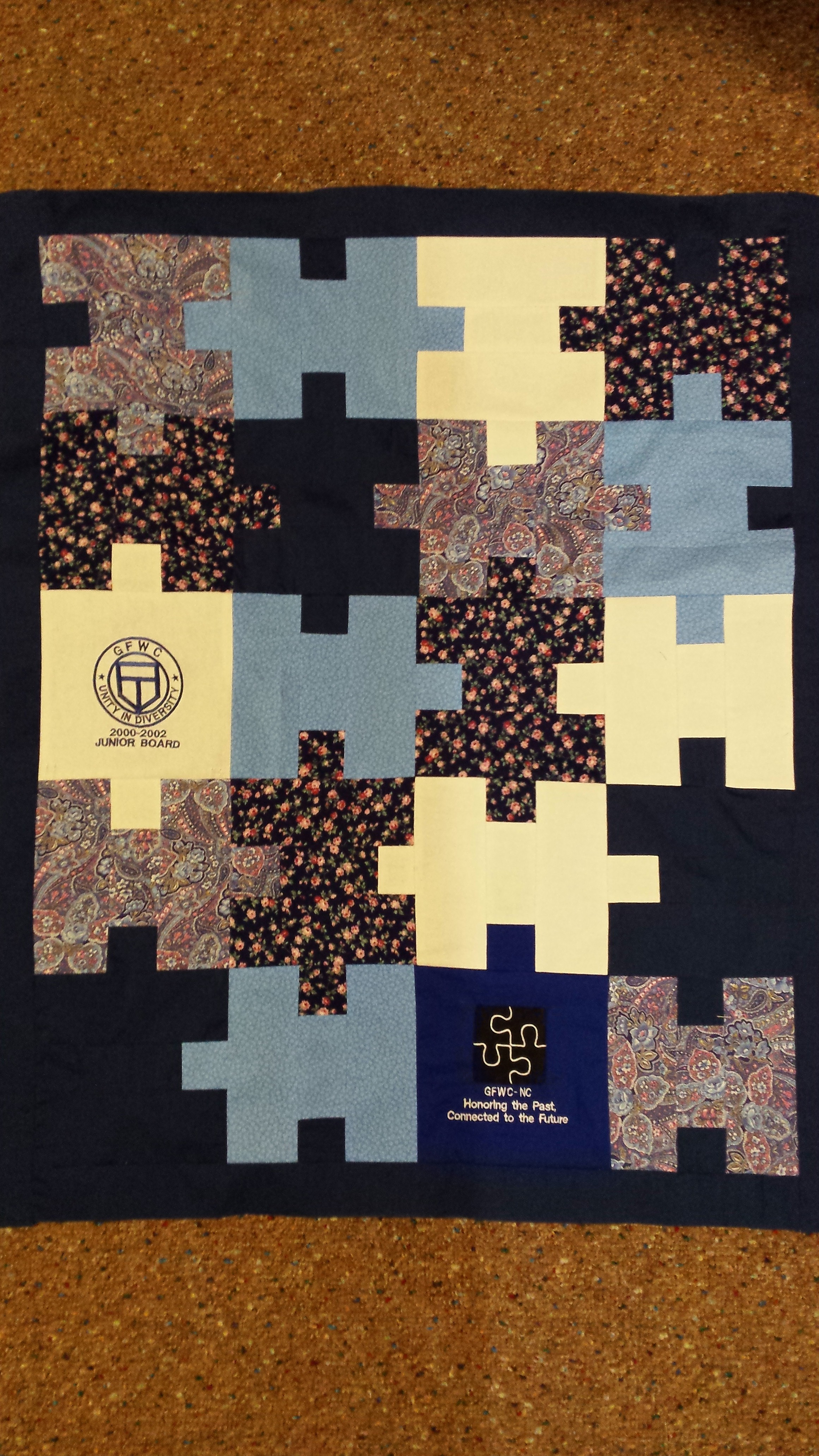 Then I did "some" machine stippling.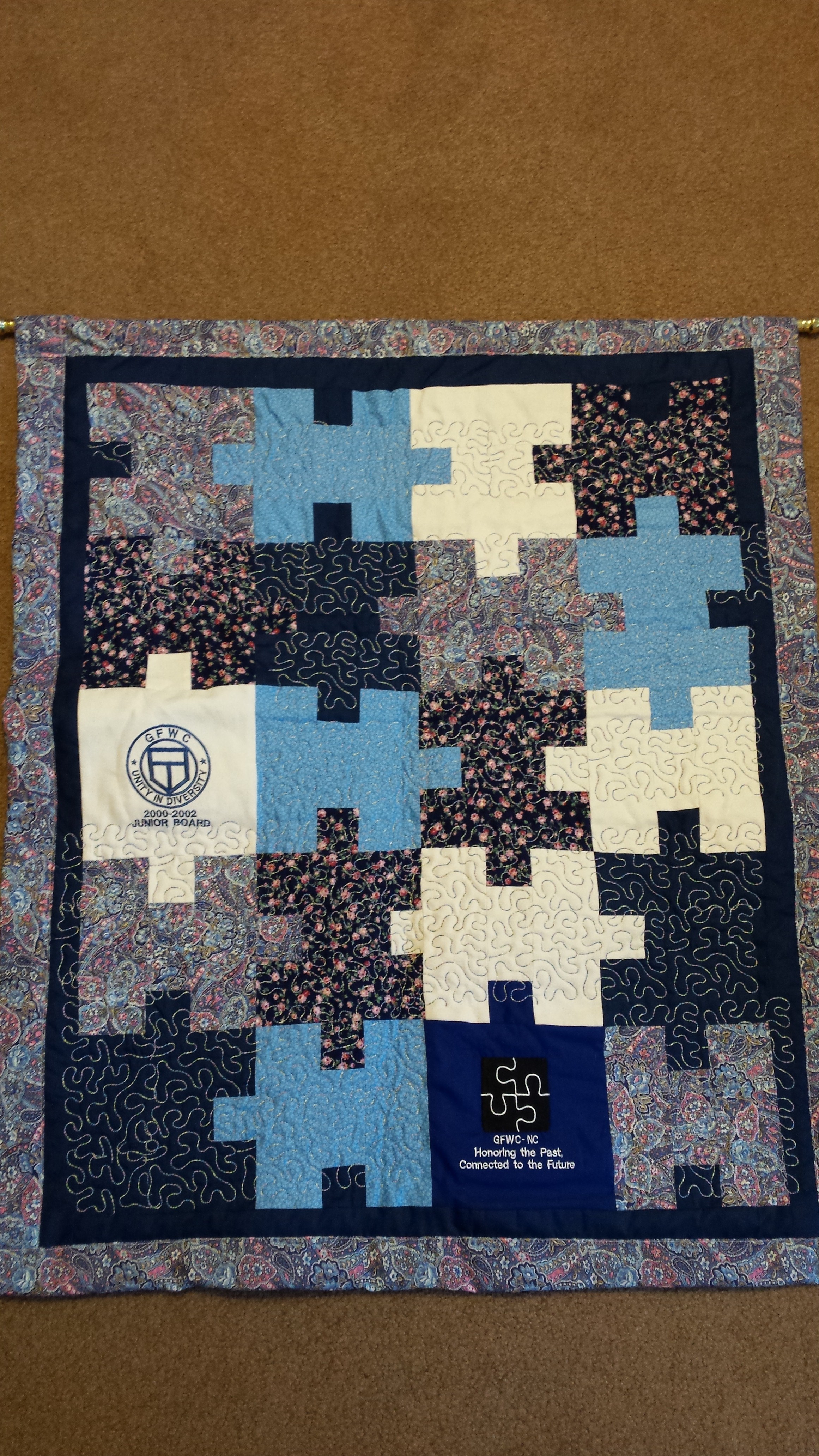 Added the pins and a rod for hanging, and here it is 25 plus years of Clubwork all in one place.