It is so exciting when a couple gets married, but even more exciting when you can do all of the decorations, including the flowers!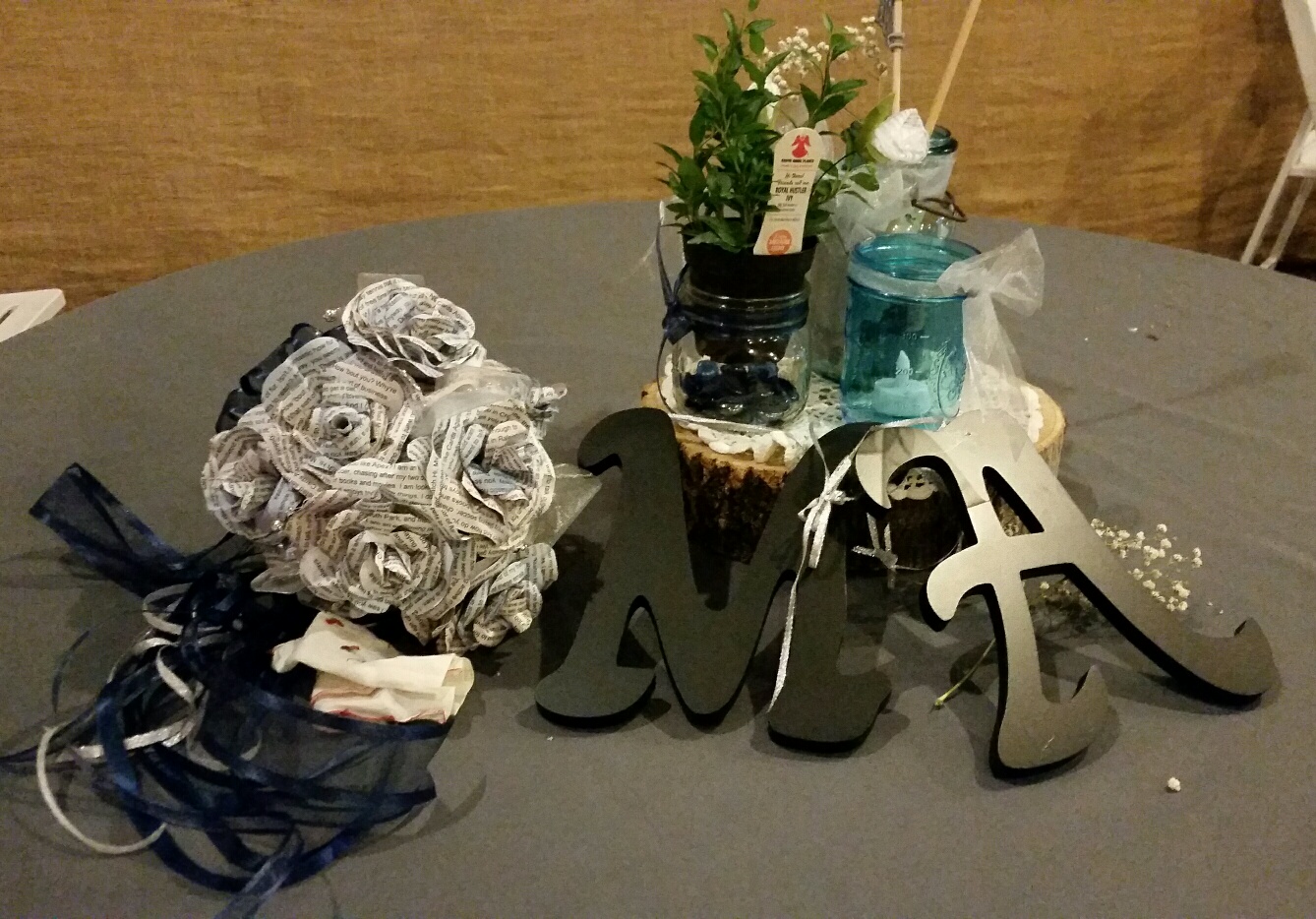 The brides bouquet was simple yet full of memories since it contained the words from her friends and family.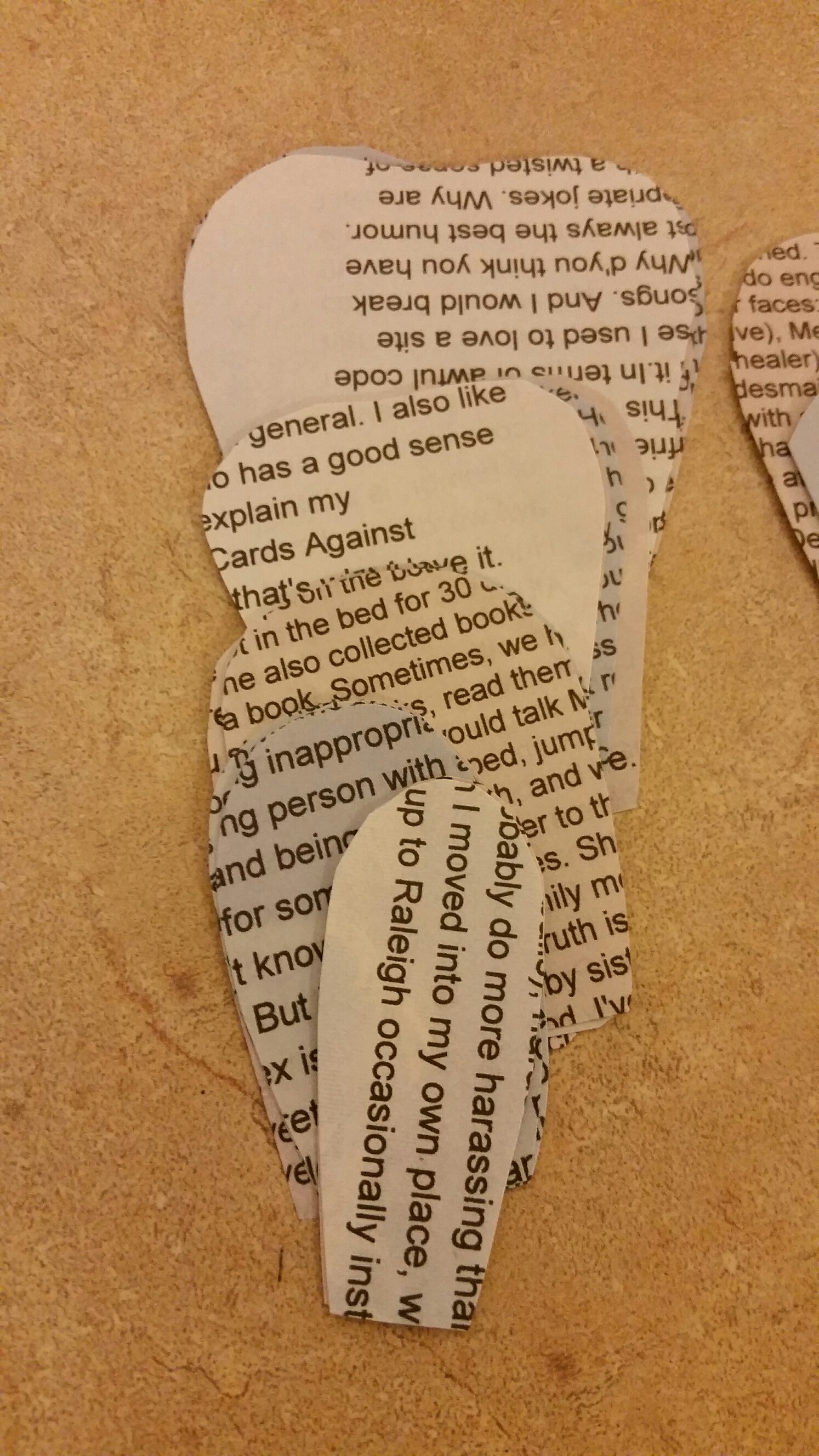 Our Bride did not want cut flowers, so we searched the internet and found some flowers made out of old books. Knowing how much she loves books, we wouldn't dream of cutting up any, so we did the next best thing. The wedding attendants, bride and groom all sent in "words" which were complied in a document, then printed on pale blue and grey paper.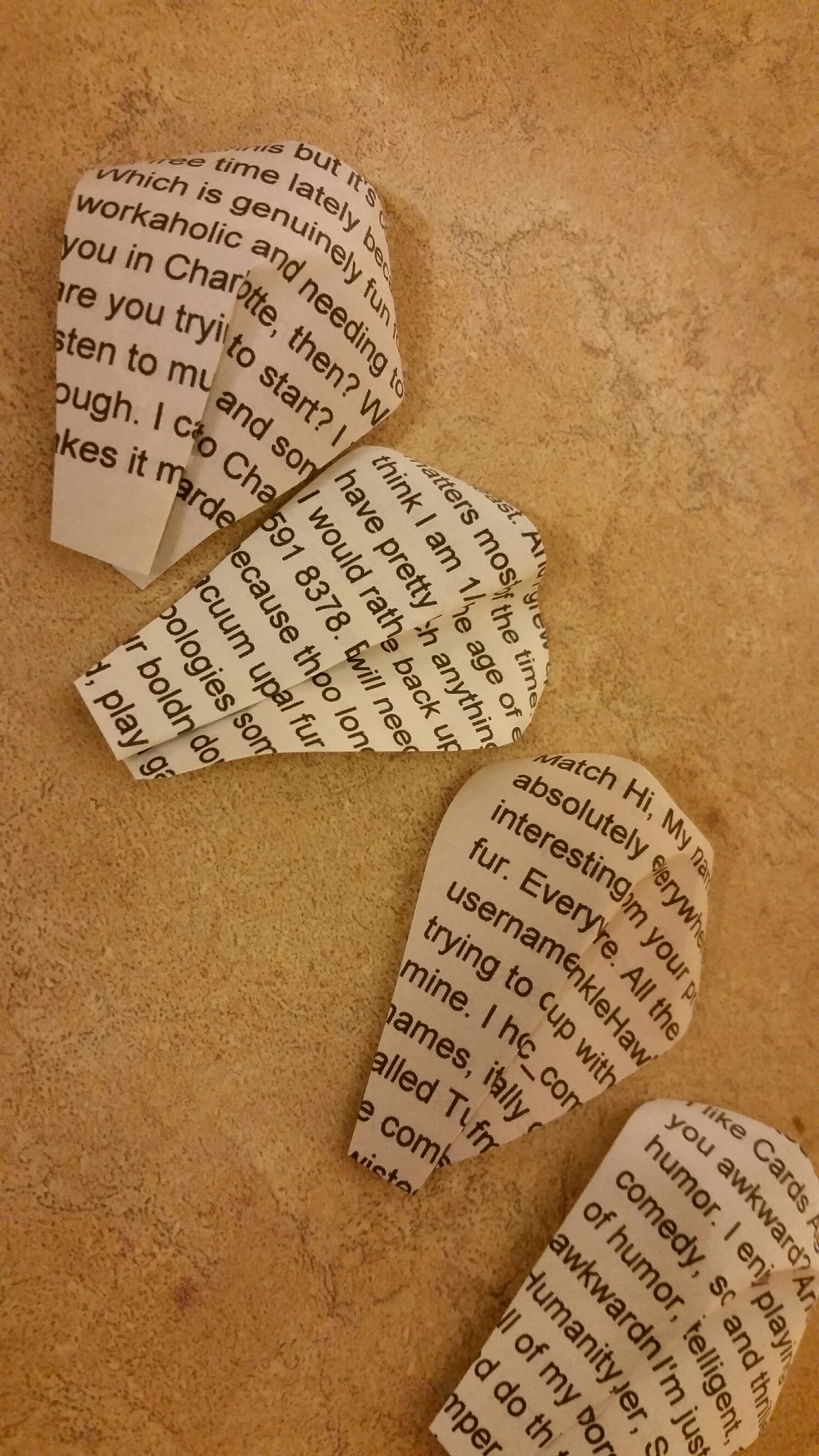 The words were cut into petals , shaped a curled.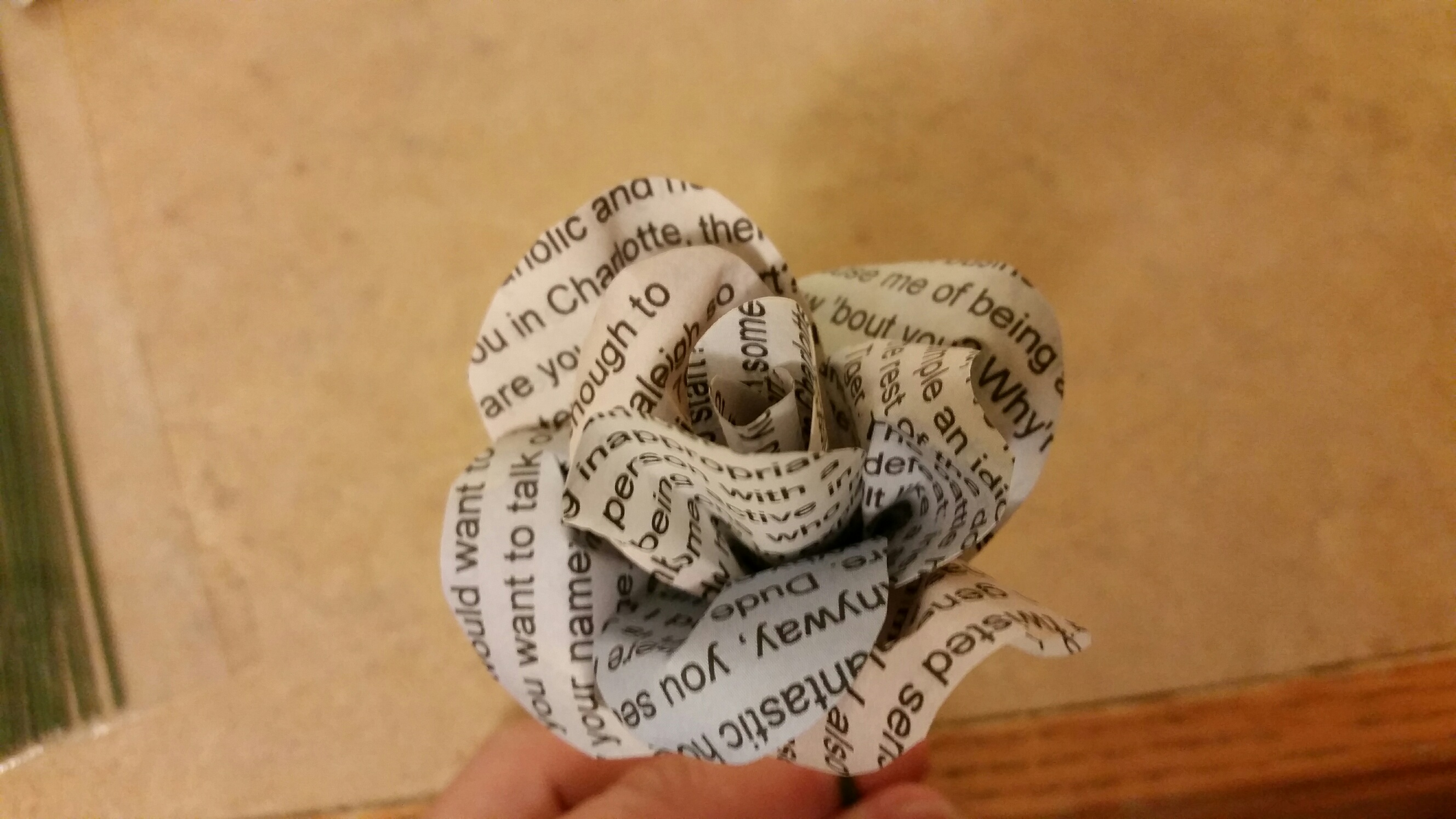 Then slowly shaped into flowers for the wedding party.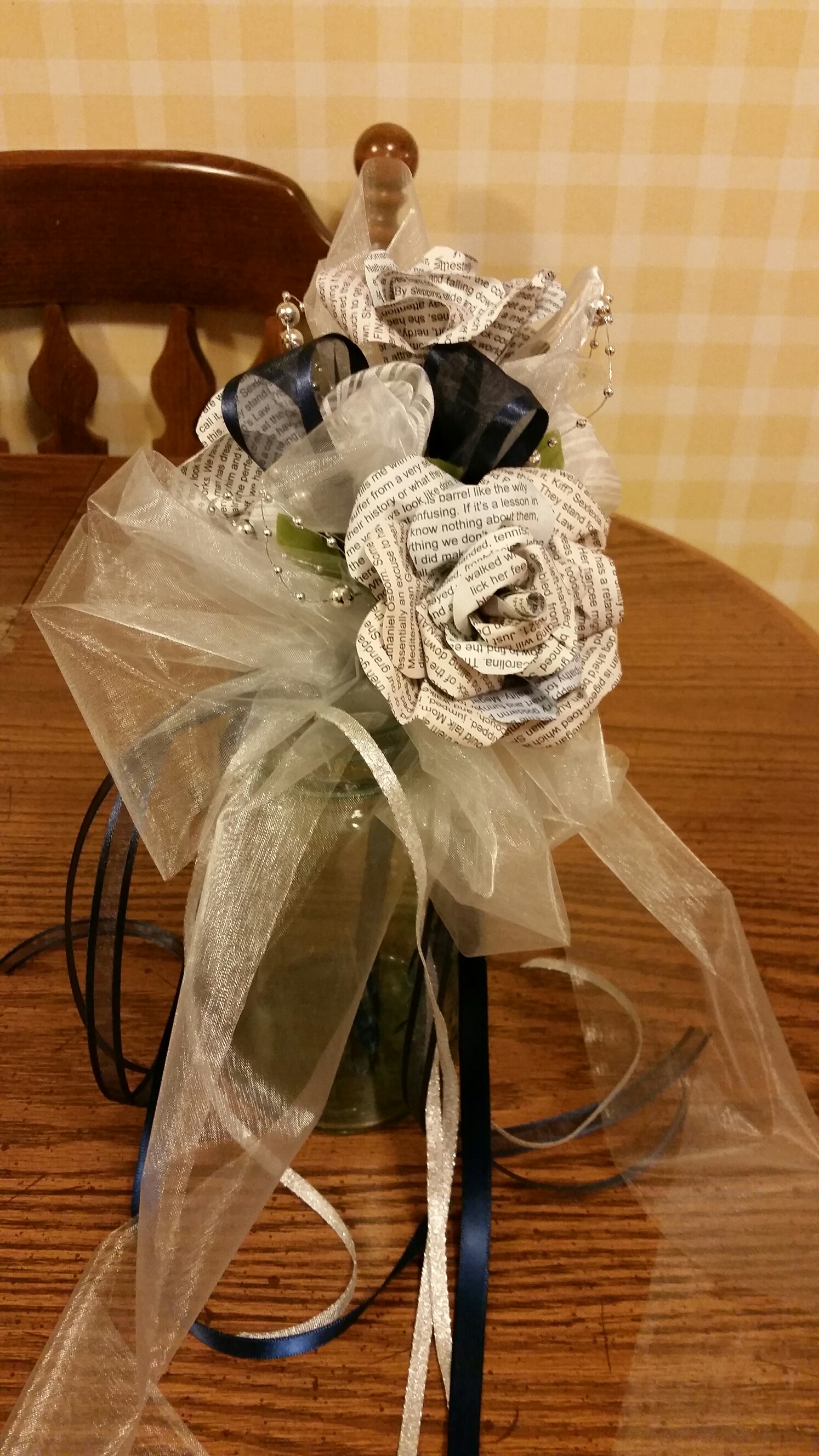 This was one of the bridesmaids bouquets.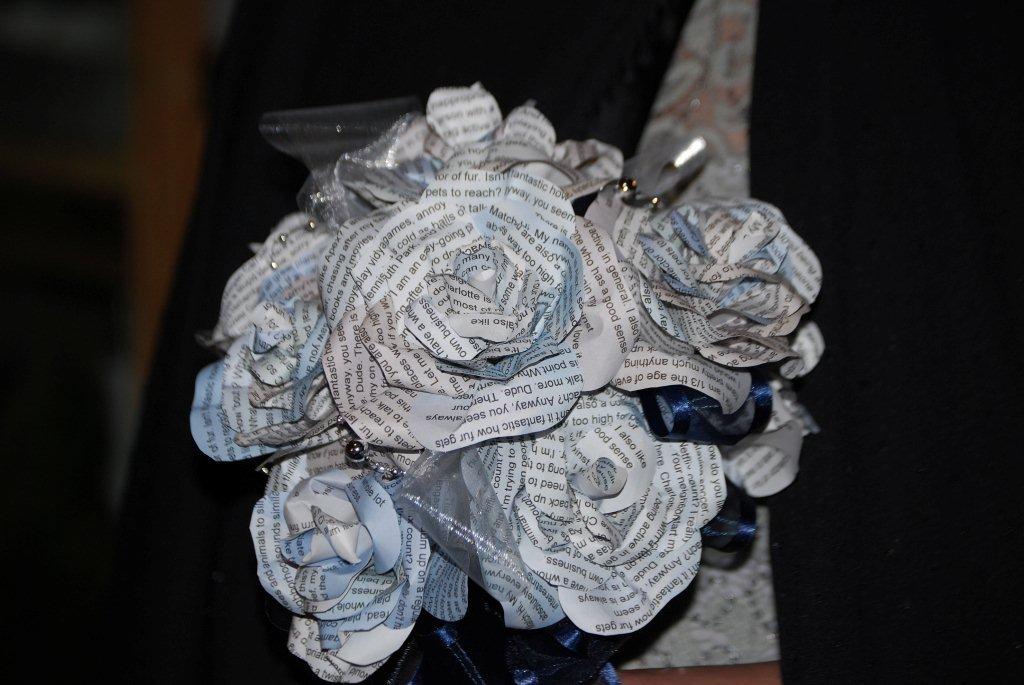 And the brides bouquet!